The Power of TLC
Or, an open letter for Kevin Cheveldayoff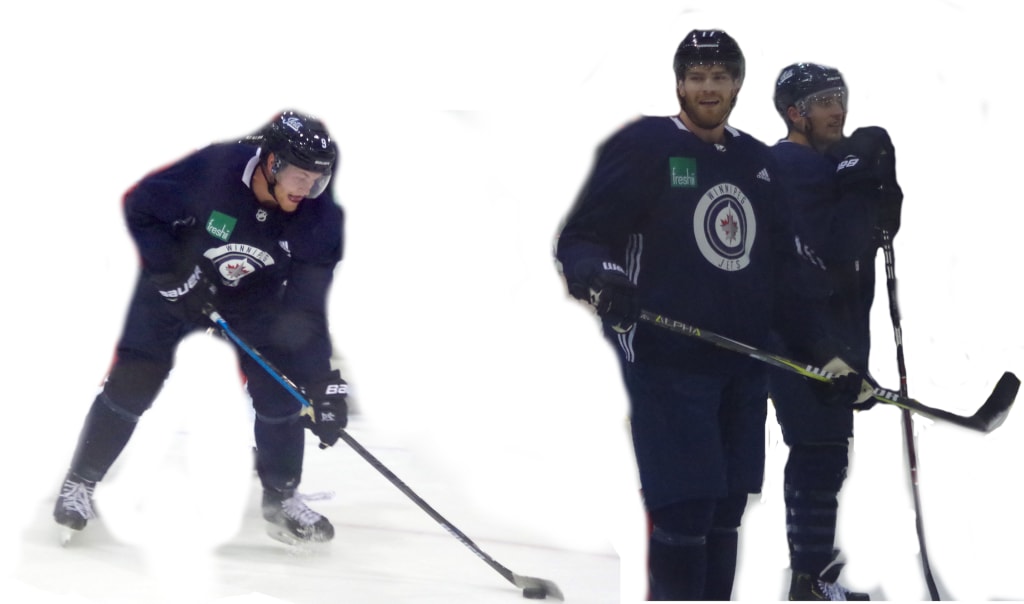 As this piece is being written, there are still a lot of questions pertaining to the roster for the 2019-2020 edition of the Winnipeg Jets. By writing this piece, the writer is by no means diminishing the importance of individual players such as Kyle Connor or Patrik Laine. These individual players have their own strengths and weaknesses, and certainly, there have been many who have been writing stories in this manner.
This article, however, shall not be written in this vein. Rather, it will be looking at the strengths of a group of players, or in particular, a line of individuals, who have created a very beautiful and unique kind of on-ice chemistry which is rarely seen in professional sports. In fact, when the line was reunited in game two of the 2019 playoffs, the chant of "TLC" filled Bell MTS Place.
The line of Brandon Tanev, Adam Lowry, and Andrew Copp has become an undoubtedly huge force to be reckoned with in the National Hockey League over the last two or three seasons. However, right now, the line is in danger of being broken up as Tanev's career has hit the point of becoming an Unrestricted Free Agent. In addition, Andrew Copp is also a Restricted Free Agent, one whom the Jets' General Manager Kevin Cheveldayoff did make a qualifying offer to before the deadline on June 25th. Adam Lowry is still under contract until 2022, when he will become an Unrestricted Free Agent himself.
As is the case in a city with the open feel of hockey fandom, if a casual hockey fan happens to see another fan wearing a jersey with either Tanev or Copp's name on it, the conversation always goes in one direction.
"TLC MUST STAY TOGETHER."
Whether the word is on the street or on social media where many fans speak highly about this line, one thing is for sure: the line made up of two NCAA forwards and a former Western Hockey League player has won the hearts of many hockey fans in Winnipeg, or for that matter, across Canada.
The line was touted by many journalists as being the most consistent one for the Jets during this past season's short-lived playoff run. Certainly, the trio have become a touchstone—a foundation, if you will—for the Winnipeg Jets. The trio, no matter the score during a game, will not quit, and they seem to have a synergy between themselves. More often than not, that synergistic effect will be picked up by the other players, and to have the TLC line broken up during the off-season would be a tragedy for the team.
Whether the men on this line see themselves as leaders on the team or not (Tanev seemed to be both surprised and humbled when a journalist referred to him as one of the young leaders on the team at season's end), they are three of the leaders on the Winnipeg Jets. Considering that Andrew Copp had worn the "A" for the farm affiliate Manitoba Moose before making the jump to the Jets, and Adam Lowry was been pretty much raised in an NHL environment (his father Dave was an assistant coach for teams such as the Calgary Flames), all three lead by example, and their tenacious nature is a fearsome force most NHL teams are more than slightly intimidated by.
Now, does this writer have an opinion of what a fair market value contract would be for these players? Of course she does, but as this writer has zero say in how the cap restrictions may affect the contracts, stating it at this time would be a pointless thing to do.
Rather, this writer will state that the TLC line brings a lot of fans to the rink, game in, game out, and also creates revenue in the forms of replica jersey sales. Finding jerseys for Tanev, Lowry, and Copp is a challenge in many of the retail stores in Winnipeg because of the fact this line is loved so much. Because when it comes right down to it, a lot of the fans are willing to put their money where their mouth is, whether it is through purchasing a pre-made jersey or buying a blank jersey, bunnyhug, etc., to put their favourite players' names on.
The TLC line is valuable for the team and the community of Winnipeg Jets fans. It is this writer's hope this line stays together, for all the reasons mentioned above, and then some.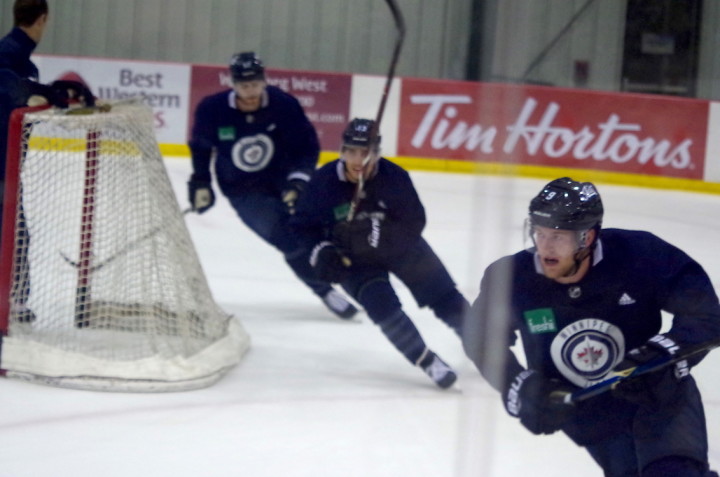 hockey

Marjorie Roden
I make dramatic and documentary films, and have been known from time to time act and create visual art. And I also love hockey, hence why I write about it a lot! I also work professionally as a freelance writer and photographer in Canada!
See all posts by Marjorie Roden →