The Possible Implications of Sonya Deville's Return to NXT
The latest edition of NXT saw Sonya Deville return to the Black and Gold Brand to aid Toxic Attraction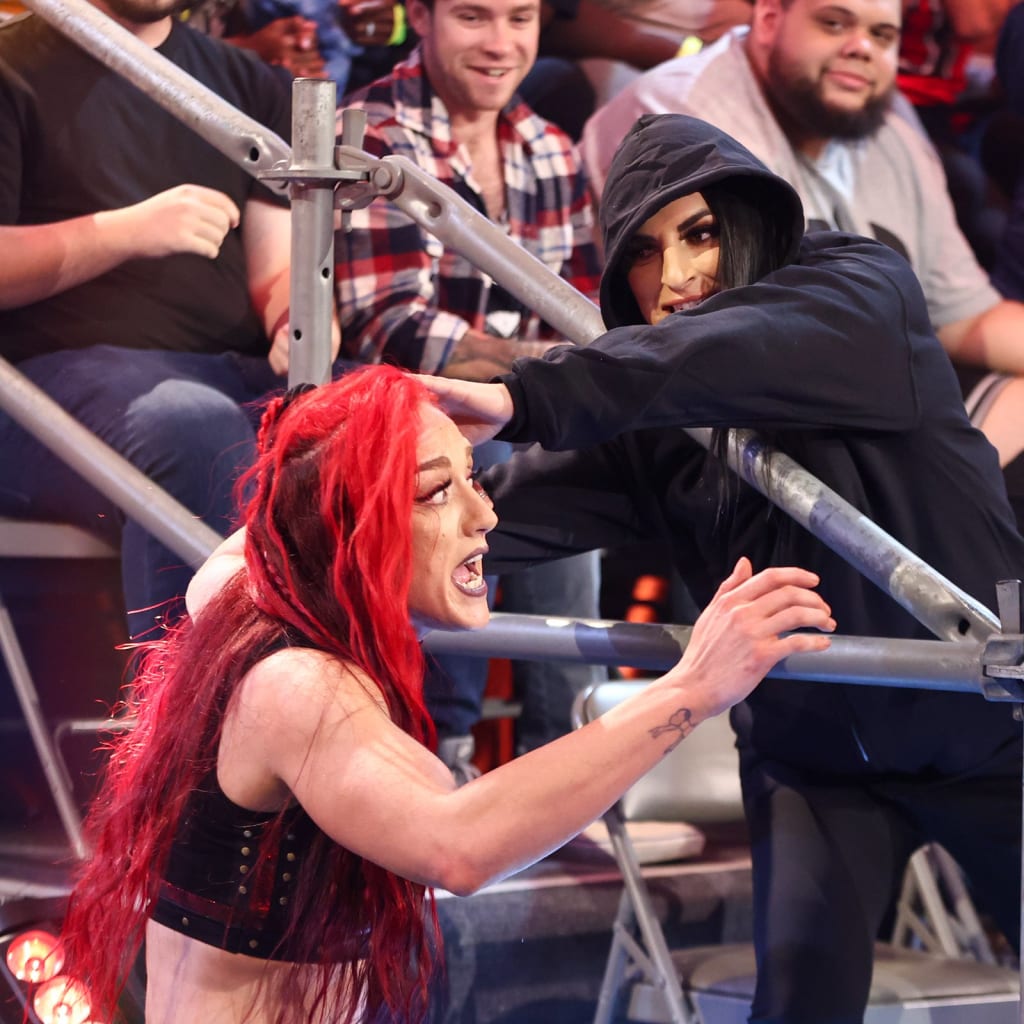 Sonya Deville attacks Alba Fyre in her return to NXT
The latest edition of NXT was the show's season premiere; first off, I want to say that I actually love the concept of a season premiere of a show that never has reruns. Secondly, I did enjoy Raw and SmackDown's season premieres as well, which saw a lot of shock returns, and shake-ups in the announce teams, with the clear indication that three-person booth will no longer be a thing. In the case of NXT, the interesting shake-up took place inside their Women's Division--more specifically, the top of it.
So the main feud in NXT's Women's Division is between Mandy Rose and Alba Fyre, as the latter has set her sights on the former's NXT Women's Championship. It was a week prior to this that Alba went after all of Toxic Attraction as they enter, and while Jacy Jayne and Gigi Dolin escaped, Mandy wasn't as lucky. The faction vowed that they would have an ace in the hole as Jacy faced Alba one-on-one; a match that saw the top contender to Mandy's title victorious. Despite Toxic Attraction's defeat, their words became prophetic, as after the match, a hooded villainess appeared in the crowd and assaulted Alba, and the villainess was revealed as none other than Sonya Deville, who joined the former two-time NXT Women's Tag Team Champions in beating up Alba and powerbombing her through the announce table.
Obviously, Sonya being aligned with Toxic Attraction makes a lot of sense; she has a real-life friendship with Mandy that has transitioned into WWE TV. We remember their debut as two-thirds of Absolution, and they were on their own as a tag team for a number of years until 2020 saw them in a very heated feud that basically began the rise for both women. In fact, Sonya mentioned that feud in a post-match interview, adding that they may have their differences, but she still has Mandy's back. Not only that, Sonya challenged Alba to meet her in the ring, and that match will take place on the following week.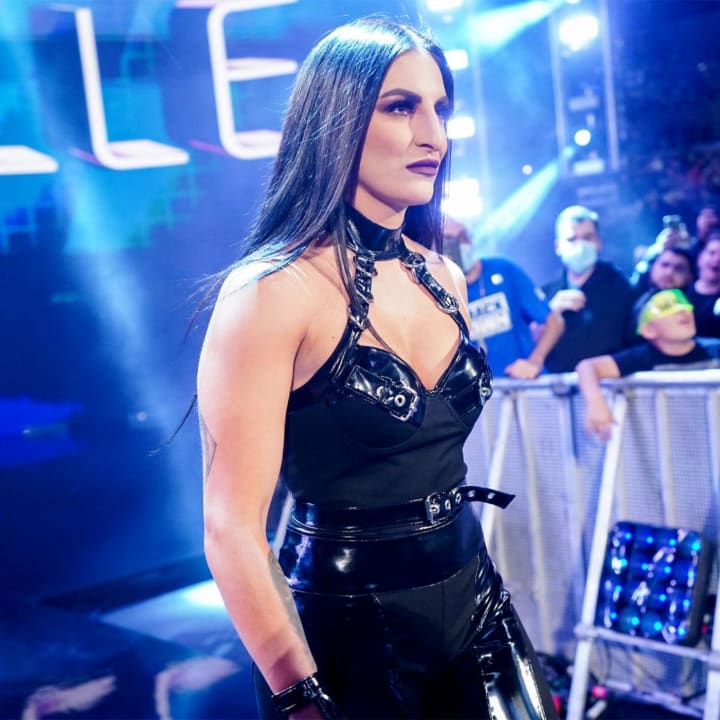 I've wanted to write about Sonya's rise for a while now. It's been very fascinating to watch, and while her feud with Mandy was a small taste, the rise really began when Sonya returned and took the position of a WWE official alongside Adam Pearce. I was also elated that Sonya was actually a face in this role, because being a good/heroic character, in the case of Sonya, goes against type. Sonya did begin turning heel when she appeared to be making decisions that favored WWE's evil "Queen," Charlotte Flair, and it was her constant jabs at Naomi on SmackDown that locked in Sonya as a villainous authority figure who began abusing her power.
Sonya's feud with Naomi made her even more over than she already was, and after that ended, Sonya would add ambition as part of her corrupt character, as she would use her political power to attempt to take the Raw Women's Championship from Bianca Belair. After failing to do so, Sonya was reprimanded and removed from her job as an official, but even so, the rise continued, and Sonya continued to be featured on TV for several months.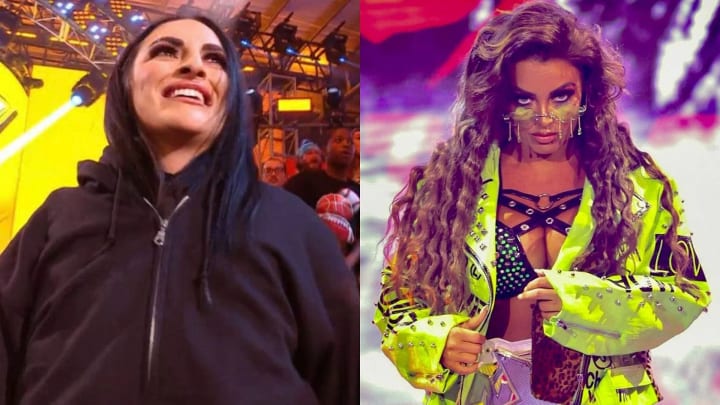 Which brings us to Sonya's return to NXT. So Sonya says that she has Mandy's back. Does she really? An online comment said that they could have Sonya steal not only the title from Mandy, but her group as well, and when I read that, I salivated! I'm not going to lie; I was also a bit jealous that I didn't think of this, because this sounds like the type of scenario that I would cook up. I could seriously see this happening. Sonya could act as if everything's fine between her and Mandy and they're tight again, but she could be secretly plotting against Mandy as well. One has to believe that Sonya's jealousy that was expressed back in 2020 could still remain, and when that time comes, the evil Sonya could not only betray Mandy and attempt to steal the title, but she could also reveal that she has turned Jacy and Gigi against their longtime leader, and they are now following Sonya's command and orders.
Obviously, if (and possibly when) that scenario happens, the result would turn Mandy face, but the endgame here is Sonya becoming champion. I think it's finally time for Sonya to actually have a title now. I loved her WWE official role, especially her feuds with Naomi and Bianca, because it put her back in the ring, which is what I wanted. 2021 gave us a good role for Sonya, 2022 gave us Sonya back in the ring on a regular basis, and now, 2023 should give us Sonya as champion. She's been in WWE now for seven years; they do love her and her work ethic, and a big push to a title would be the perfect show of appreciation for her.
About the Creator
Born on March 18, 1985. I am an avid fan of sports and wrestling, and I've been a fan of female villains since the age of eight. Also love movies--especially comedy and horror--and among my favorite TV shows are The Simpsons and Family Guy
Reader insights
Be the first to share your insights about this piece.
Add your insights