The Patriots Protect Owner by Releasing Brown
The Release of Brown Had More to do With Owner Robert Kraft Staying Out of the Spotlight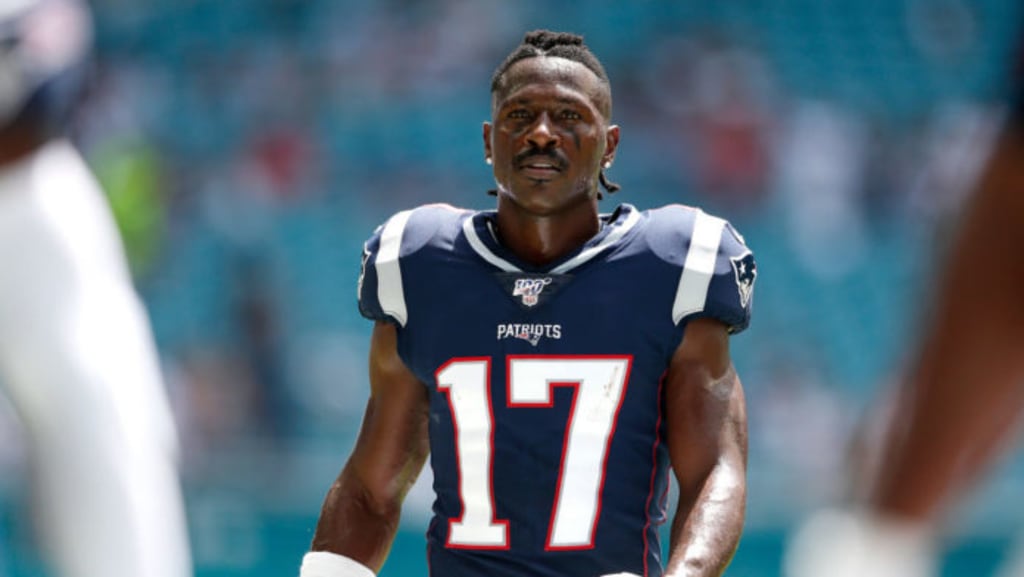 Talented Wideout Antonio Brown in a New England Patriots Uniform being traded to the Raiders from the Steelers and being released by the Raiders
The National Football League was taken by storm when the New England Patriots signed the best wide out in the league Antonio Brown.
On September 10th, Antonio Brown was accused of sexually assaulting his former trainer Britney Taylor. The league and the Patriots are actively investigated the allegations against Brown and released him 10 days after being accused of sexual assault. The irony in Brown being released is that New England Patriots owner Robert Kraft was indicted for his involvement in a sex trafficking ring and also soliciting a prostitute. Brown has been accused, but has not been charged. Unlike Kraft, Brown has proof that he and his accuser Britney Taylor had a consensual relationship. According to sources, Taylor had approached Brown about a $1.6 million into her "business project," which was a front for her to buy property and to pay for her mother's house and when Brown declined to invest, then she cut off all communications with Brown and then accused him of rape a short time later (within weeks). After she accused Brown of rape, she announced publicly that she is getting married. All this was a PR move to portray herself as the innocent, upright American Gymnast that was wrong by a big brutish athlete.
Even as we speak Antonio Brown is being actively investigated as if he is guilty, but he has been accused. Now, Brown has not been charged, but he has been released. Brown is filing grievances to recoup upwards of $40 to $60 million dollars in lost wages. Now, the Patriots Owner Robert Kraft is trying to stay out of the spotlight and away from the eyes of the court. In a way, out of sight and out of mind. Then, realize that if he kept Brown, he would draw attention to himself and with the history of the Patriots that is something Kraft does not want. To recap, you have to remember the negative headlines of the Patriots over the last decade or so...
The Patriots were involved in an eight year cheating scandal known as "" that involved the coaching staff and the video staff recording their opponents walk through and stealing signals from the 1999 season to 2007 when they were .
The release of Brown was a PR stunt to take the spotlight and attention off of the Patriots and Kraft and had little to do with football, but at the same time it's also easy to place blame on him being accused of sexual assault. Remember, Brown still has not been charged and it also not on any team's roster. Robert Kraft does not want anybody around him because he is in fear because of something turning up. Brown being released was collateral damage to keep Robert Kraft in the clear. The most successful team in the NFL over the last 20 years has a dark side behind the scenes and that is starting to show.