The Maternal Ancestry of Basketball Legend Kobe Bryant
The Ancestors That Lead to One of the Great Basketball Players of All Time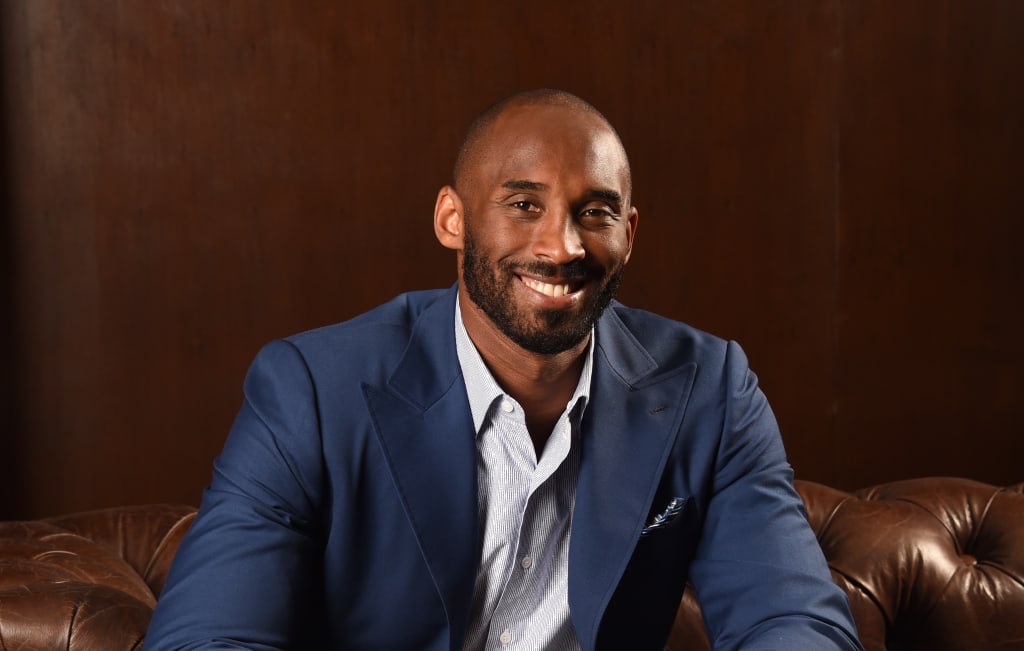 Credit: USC Marshall
Kobe Bryant was born on August 23, 1978 in Philadelphia, Pennsylvania to Joseph Washington Bryant and Pamela Cox. He also has two older sisters—Sharia Bryant, born March 19, 1976, and Shaya Bryant, born July 30, 1977. Kobe first entered into the national spotlight while he was attending Lower Merion High School in Ardmore, PA. During this time, he became the first freshman in several decades to start for the school's varsity team, and was named Pennsylvania's Player of the Year in his junior year. When he was just 17, Kobe made the decision to forgo college and enter into the NBA draft. Kobe Bryant's career began on June 26, 1996, when he was selected 13th overall by the Charlotte Hornets. Now, for those of you who followed basketball in the 1990s and 2000s, you know that Kobe would never play for the Hornets and he would be traded to the Los Angeles Lakers just days later. He would go on to play for the Lakers for 20 years and will go down as one of the greatest basketball players of all time.
Kobe Bryant's Father Joe Bryant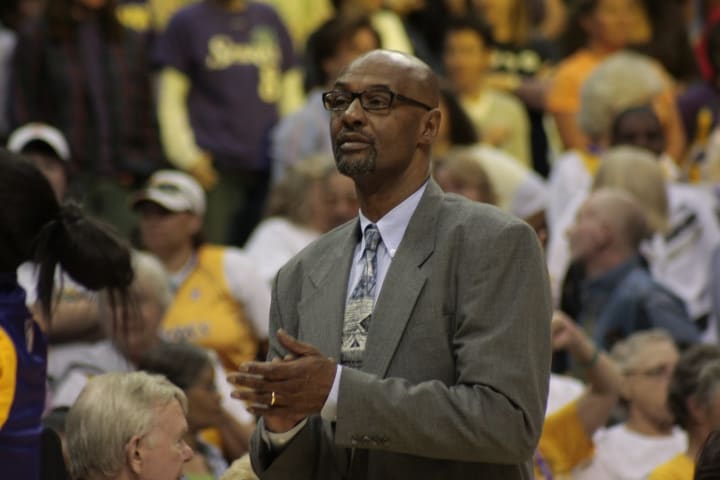 Joseph Washington Bryant was born on October 19, 1954 in Philadelphia, PA. He attended La Salle University from 1973 to 1975 when he entered into the 1975 NBA Draft. In this draft, he was selected 14th overall by the Golden State Warriors. He would soon be traded to his hometown team of the Philadelphia 76ers where he would play four seasons. He would later be traded to the San Diego Clippers where he played from 1979 to 1982. After his final NBA season in 1983 with the Houston Rockets, Joseph would head to Europe to play in Italian basketball leagues where he would play for seven more seasons until his departure in 1989.
After retiring from playing, Joseph would begin his coaching career. Joseph began his coaching career at Akiba Hebrew Acadamy in Lower Merion, PA where he coached their women's varsity team. A year later, he left Akiba Hebrew Acadamy for his alma mater, La Salle University where he was an Assistant Coach until his departure in 2005. In 2005, he left his job at La Salle University to become an Assistant Coach for the Los Angeles Sparks in the WNBA. He would eventually end up being the Head Coach of the team for the 2006 season, during which he would lead the team to a 25-9 record. In 2007, Joseph was replaced as Head Coach and he then left the WNBA to head coach in basketball leagues in both Japan and Italy—until 2015.
Kobe Bryant's Mother Pamela Cox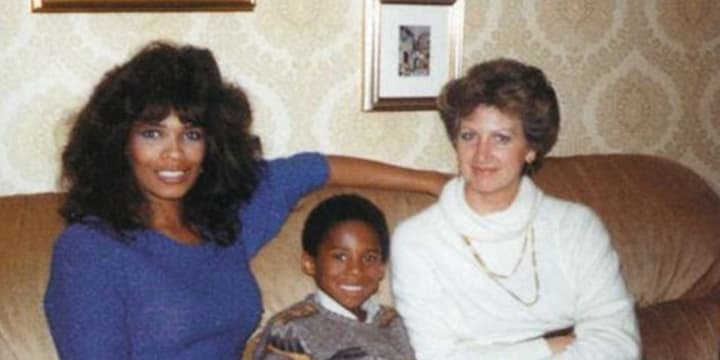 Pamela Cox was born in 1954 to her father John Arthur Cox II and her mother, who's name I was unable to uncover. Unfortunately, for the Bryant family, the relationship between Kobe and his mother is a strained one and is still strained to this day. Even though Kobe's relationship with his mother is a strained one, it will still be interesting to see who the people were on the Cox family line and how they helped impact future generations.
John Arthur Cox II: Kobe Bryant's Maternal Grandfather
John Arthur Cox II was born January 22, 1933 in Philadelphia, PA to John Arthur Cox I and Dorothy Roxana Ridley. When John was just a year old, his mother gave birth to his younger brother. Unfortunately, his brother was a still-born and he is listed on his death certificate as Baby Boy Cox.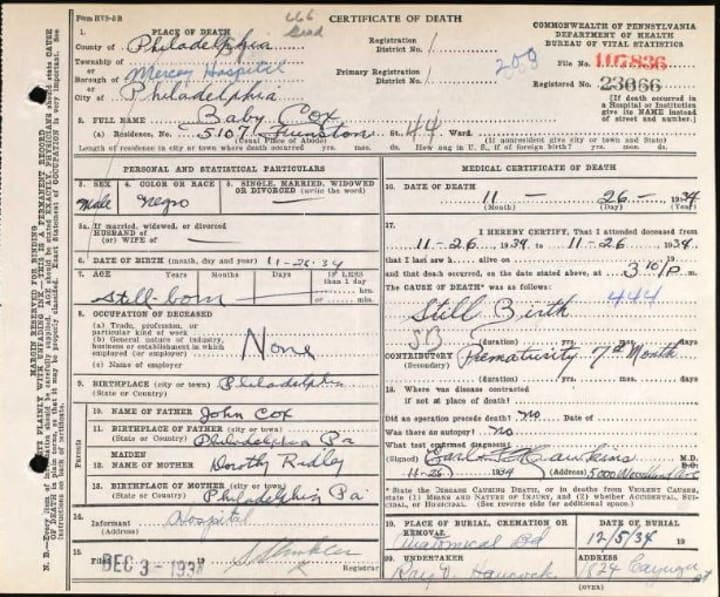 On February 19, 1953, when John was 20 years old, he enlisted in the United States Army where he would serve until February 1, 1955. During his life, John and his wife would have two children together, including Kobe Bryant's mother, Pamela, and John Arthur Cox III. John Arthur Cox II died on September 28, 2001 at the age of 68 in Philadelphia, PA.
The Maternal Great Grandfather of Kobe Bryant
John A Cox I was born February 7, 1910 in Philadelphia, PA, where he spent the entirety of his life. In 1932, he would marry Dorothy Roxana Ridley. Both John and Dorothy would both be listed on John's draft card to enlist in the army during World War II. They listed themselves as living at 873 North June Street in Philadelphia, and John was listed as working at St. Ignatius Church.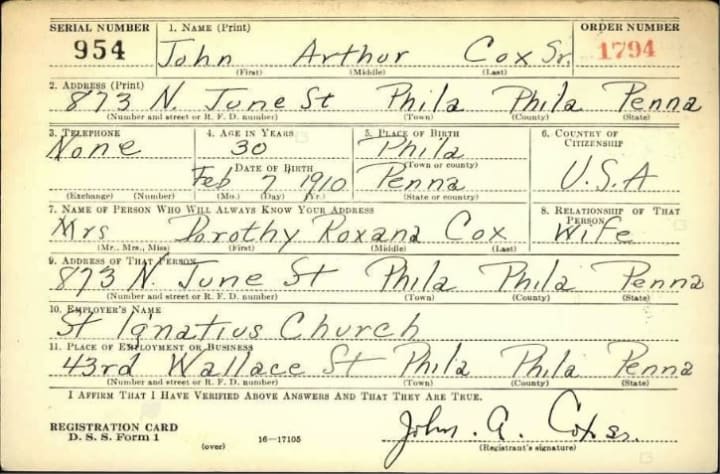 This is the last document that I was able to confirm about the Cox surname so I will now change my focus to the Ridley side of the Cox family.
Kobe Bryant's Maternal Great Grandmother
Dorothy Roxana Ridley was born June 13, 1913 to Robert Ridley and Texanna Freeman. She had nine siblings including Lulu (1894-1962), Lillie (1894-1937), Myrtle (1897-), Elisha (1897-1962), Clarance (1900-), James (1903-1992), Robert (1906-1990), Texanna (1910-1947), and Rebecca (1916-). In the 1920 United States Census, the family is listed as living on Lex Street in Philadelphia, where Robert is listed as working as a Laborer for the Freight Depot. An interesting find on this census is that Dorothy is listed as being Mulatto, but both of her parents are listed as being black.

Dorothy would live in Philadelphia with her husband John until her death on September 12, 1998. She is buried in West Laurel Hill Cemetary in Bala Cynwyd, PA.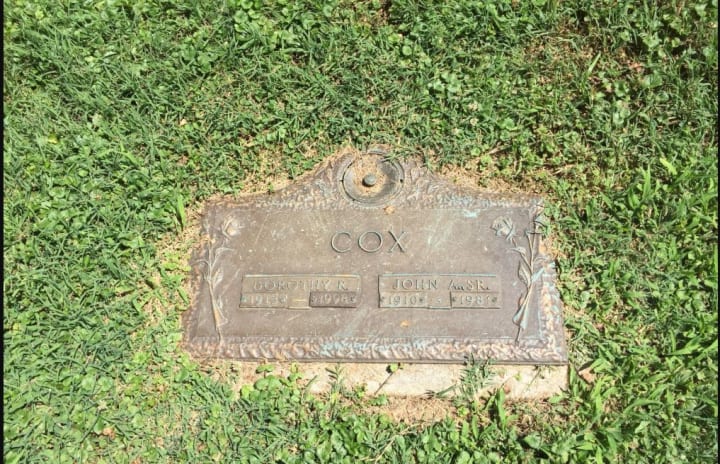 The Great Great Grandfather of Kobe Bryant
Robert Ridley was born on May 7, 1871 in Virginia to his parents Nat Ridley and Louisa Nickles. Robert had seven siblings including Selvia (1845-), Sarah (1850-), Solomon (1851-), Nat Thomas (1858-1931), Alex (1862-), Dink (1867-), and Francis (1867-).
Robert would marry Texanna Freeman on February 21, 1894 in Southampton, Virginia. In 1900, Robert, Texanna, and their family lived on 144 East Street in Philadelphia, PA, where Robert is listed as working in the Iron Works industry and was able to read and write, showing that he had been educated.

Robert and Texanna would be married until Texanna's death on April 2, 1923. Robert would live in Philadelphia until his death on May 9, 1934 at the age of 63.
The Great Great Great Grandparents of Kobe Bryant: Harrison Freeman and Louisia Turner
Harrison Freeman was born in 1841 in Virginia to parents whom I was unable to confirm the identity of. He would later marry his wife Louisa Turner and they would have five daughters including Lila (1870-), Martha (1872-), Texanna (1873-1923), Daisy (1875-1916), and Fannie (1879-1933).
According to the 1880 United States Census, Harrison and Louisa lived with their family in Boykins, VA. During this time, Harrison is listed as working as a farmer and was unable to read and write, showing the educational divide between the generations as Texanna's husband Robert was able to write just a generation later.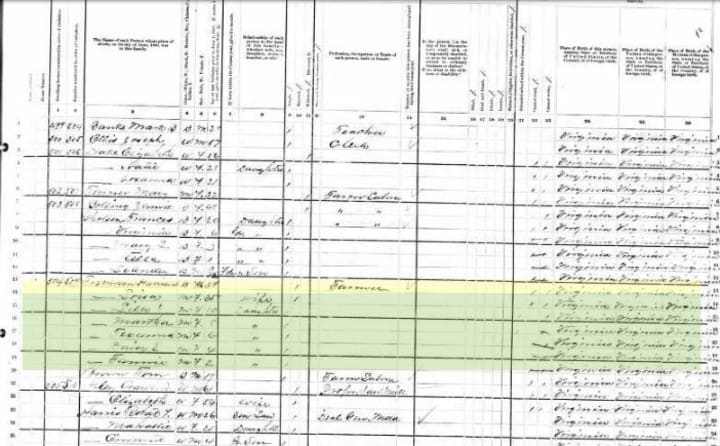 The Great Great Great Grandfather of Kobe Bryant: Nat Ridley and Louisa Nickles
Nat and Louisa were born around 1821 in Virginia to parents whose identities I was unable to confirm. During their lives together, they would have eight children together and would raise them in Boykins, VA.
According to the 1870 United States Census, the Ridley family lived in Boykins, VA, where Nat worked as a Farm Laborer to support his family and, like the parents of Texanna, could not read or write.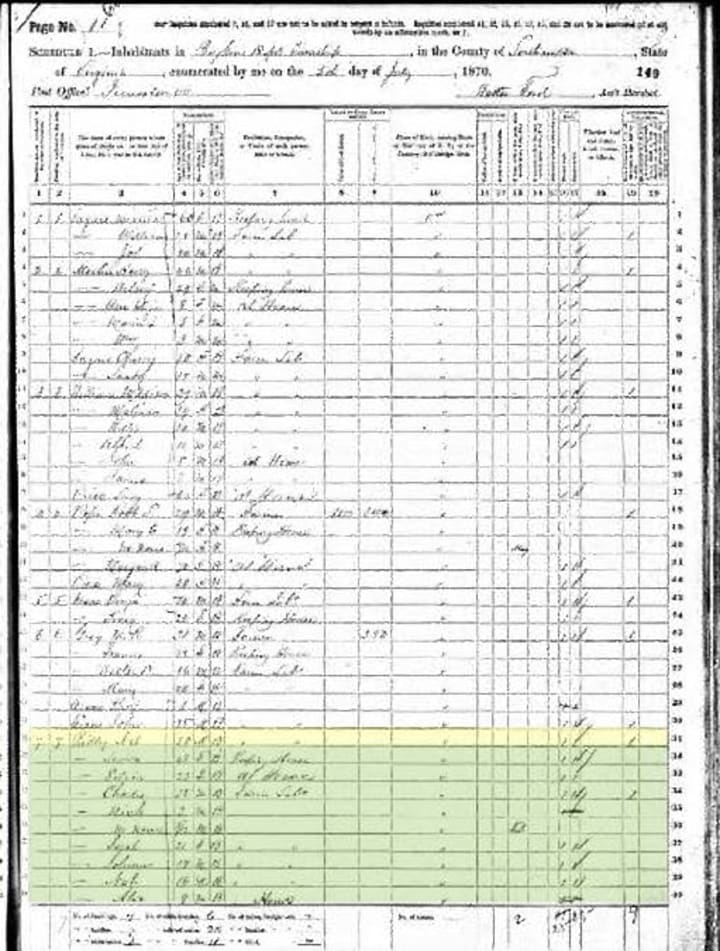 This document is where the paper trail for Kobe Bryant's ancestors comes to an end. From the documents presented, it can be determined that Kobe Bryant's ancestors on the Cox side have deep roots in Pennsylvania dating back to 1900. Prior to 1870, it is unknown if Kobe Bryant's ancestors were still slaves at the start of the civil war or if they had been freed in the years prior. Hopefully, further research will be conducted and this detail will be uncovered.
basketball
About the author
Bradley Greenland is a freelance genealogist looking to tell the stories hidden in your family tree.
Reader insights
Be the first to share your insights about this piece.
Add your insights