The Knicks Are Bad
It's a dumpster fire.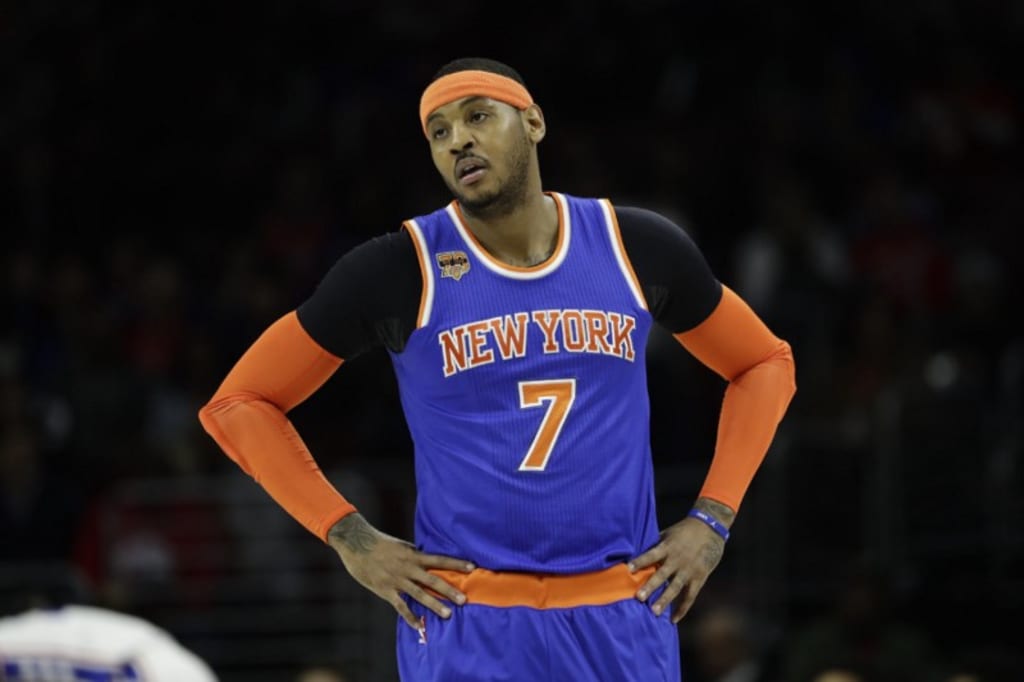 Image via FanRag Sports
The New York Knicks are bad. Plain and simple. It's a dumpster fire. Horrendous. Pitiful. Disgusting. Bad. Very Bad. Awful. Atrocious. Abominable. Lousy. Unacceptable. Dreadful. Okay you get the point.
The Knicks' record before the Christmas Day game against the Boston Celtics was 17–13. Four games above .500, things were looking up for guys in the Garden, then a late push on Christmas Day against the Celtics only to lead to a 119–114 loss. They followed the close game with five more losses in a row for a six game skid. Teams don't really come back from a six game skid. Then a win against the Bucks, followed by three more losses, two against the Pelicans and one the Sixers. A win against the Bulls (somehow), then two more losses following the loss to the Hawks Monday afternoon. Since Christmas the Knicks are 2–11.
Kristaps Porzingis has missed multiple games with a sore Achilles and when he has played he hasn't been at his best. Without Porzingis this season the Knicks are 1–5, he is the most important piece of the puzzle for this team, and without him the Knicks are like a dog chasing his tail… except the dog doesn't actually have a tail.
Derrick Rose actually disappeared for their game against the Pelicans last week due to family issues. Rose came back to the Knicks facilities on Tuesday morning, but for the entirety of the game his absence puzzled everyone and no one had an answer for it. For a player who wants a five year $150 million deal, disappearing for a game isn't really in your best interest.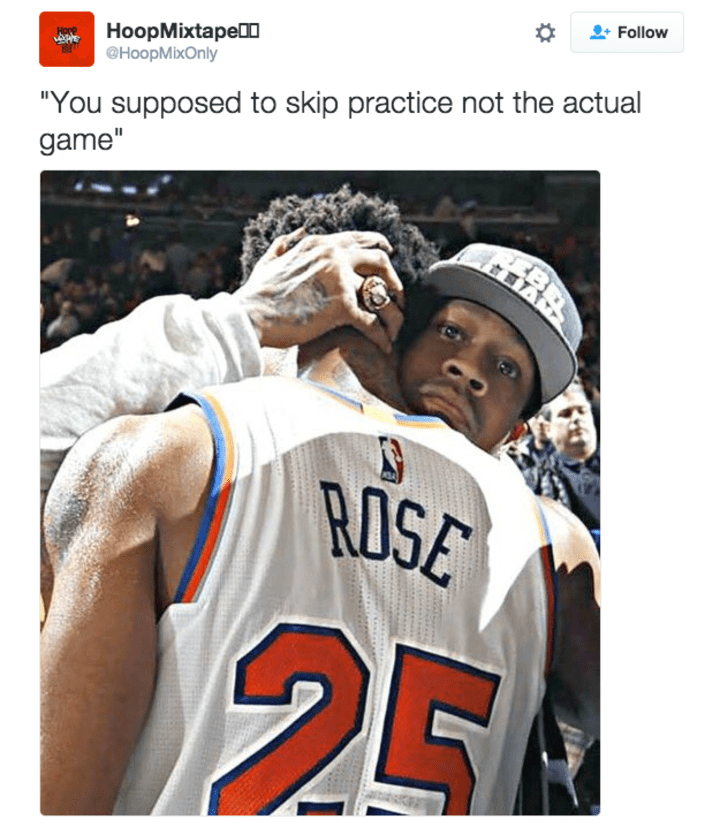 The Knicks are currently sitting at a record of 18–24 which, in a weaker Eastern Conference, is abysmal. They're only 3.5 games ahead of the Sixers, who are actually really fun to watch, for a 13–26 team. While trusting the process in Philly, New York doesn't have a process anymore. Without Porzingis playing at 100% and players running away from their responsibilities it's kind of hard to win games.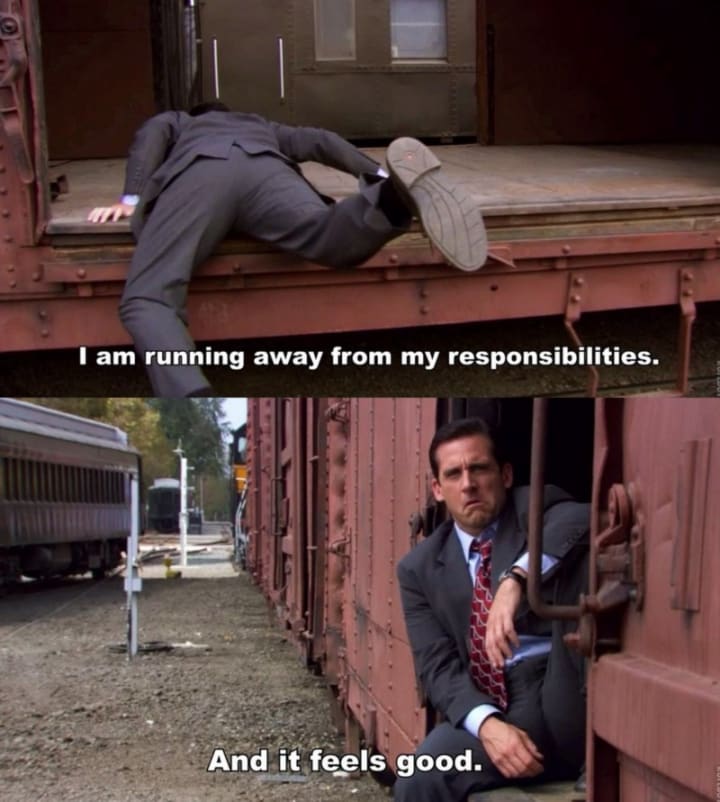 While you didn't think it could get any worse than a player vanishing, and your youthful star being hurt for a few weeks, it gets worse for the Knicks. Phil Jackson's ghost writer, Charley Rosen, has made comments about Carmelo Anthony's no trade clause, and Melo addressed it after a loss to the Raptors on Sunday. "If that's the case, if that's where it's coming from, that side," Anthony says, "I guess it's a conversation we should have. If they feel like my time in New York is over, I guess that's a conversation we should have." Oh, wait there's more.
Courtney Lee, the Knicks' starting shooting guard all season, came off the bench against the Hawks on Monday afternoon for the first time all season. His Instagram account had something to say about it, with two posts of Dumb and Dumber. Pettiness is all fun and games when the players are directing it at other teams or players, like Russell Westbrook and LeBron James do quite often, but directing it at your own team… that's another story. Later on, Lee deleted the Dumb and Dumber posts and added this: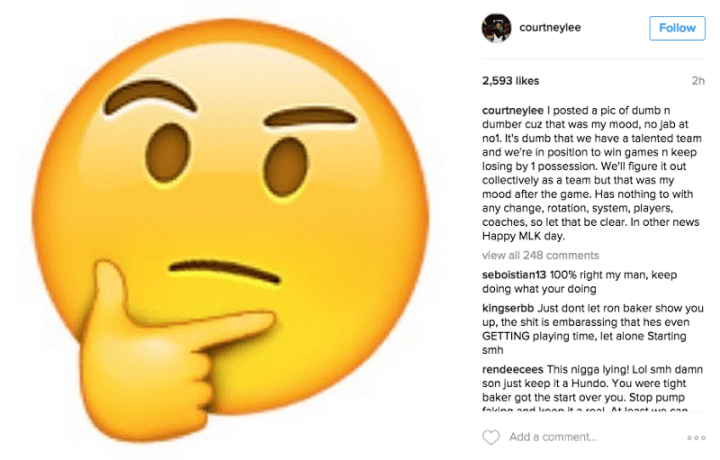 The New York Knicks looked incredible before Christmas day, and now there have been an avalanche of problems rolling through the Big Apple, and not much has been done about it.
If the Knicks are to trade Melo, do they decide to go #GonzoForLonzo and acquire draft picks, or get immediate help? For the first time in a few years, the Knicks have both a first and second round draft pick for the Summer's 2017 NBA Draft, and acquiring another possible top ten pick could help the Knicks tremendously in the 2017–2018 season, but with New York fans, it's probably more of a win now mentality.
Get rid of Melo, get some draft picks, let Derrick Rose sign elsewhere during free agency this summer, build around Porzingis, and start winning. It all seems so simple, but is much, much harder than what it should be. Knicks fans want wins now, but that won't happen as long as they continue to be handicapped by these problems, which I believe may last through the remainder of the season.
The Knicks are bad, and they aren't getting better anytime soon.