The Iconic Career of Börje Salming
A tribute to the legendary Börje Salming, who set the bar for European players in the NHL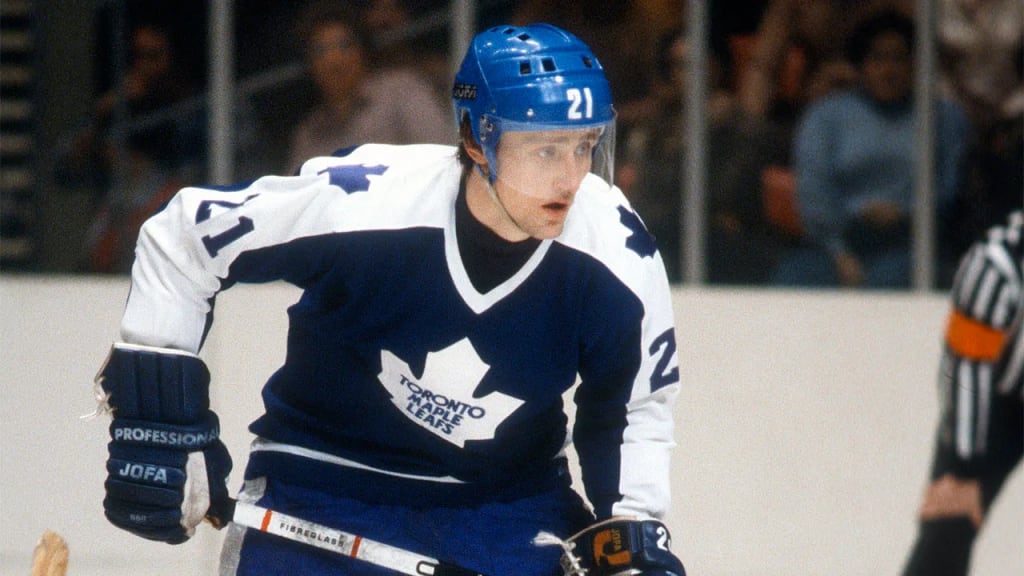 Börje Salming played 17 seasons in the NHL; 16 of them with the Toronto Maple Leafs
On November 24, 2022, Börje Salming, one of the most legendary figures in the history of the National Hockey League, passed away at the age of 71. As a diehard hockey fan, I am ashamed to say that my knowledge of this great man is quite small, but I would learn a lot about this amazing player in the last couple of years--especially in the last few weeks. Born Anders Börje Salming in Salmi, Sweden on April 17, 1951, Salming began his hockey career in his native country in 1967, playing three years for Karuna AIF before joining Brynäs IF in 1970, going on to win two championships in 1971 and 1972.
Salming was signed as a free agent by the NHL's Toronto Maple Leafs on May 12, 1973, but here's the thing: the signing was done behind the back of the team's owner, Harold Ballard. Among many other undesirable traits, Ballard had a hatred of European players, often having only North American (Canada and the U.S.) players on his team. In fact, there was a negative stigma against European players, with a belief that they weren't as tough as their Canadian and American counterparts. At the time of Salming's signing, Ballard was behind bars, and the Leafs hopped on the opportunity to sign Salming, who had 39 points (5 G/34 A) in his debut season. The Leafs made the playoffs, being swept in the Stanley Cup Quarterfinals by the Boston Bruins, with Salming only racking up one point in the four games played.
The Leafs qualified for the playoffs for eight straight seasons with Salming, but despite this, those seasons never resulted in Stanley Cups, or even Stanley Cup Final appearances. During that eight year streak, Salming's best season (as well as his best season overall) was the 1976-77 campaign, which saw him finish with 78 points (12 G/66 A). That season saw the Leafs defeat the Pittsburgh Penguins in the best-of-three Preliminary Round, only to lose in six games to the Philadelphia Flyers in the Quarterfinals. The following season was the Leafs' deepest run under Salming, and was also the only year in that stretch that saw them reach the Stanley Cup Semifinals, where they were swept by the rival Montreal Canadiens. In that season, Salming had 76 points, but 16 of them were goals, tying his season high from two years prior.
Salming continued racking up points every year with the Leafs, mostly getting assists, though despite his efforts, the Leafs had very little playoff success, as 1977-78 was the only year that saw them reach the Final Four. After playing 16 seasons with the Leafs, Salming signed with the Detroit Red Wings for the 1989-90 season, which would be his final NHL season. He would return to his native Sweden and join AIK IF, where he would play his final three seasons of his NHL career.
In 17 seasons in the NHL, Salming scored 150 goals, and picked up 637 assists, for a grand total of 787 points. 768 of those points were with the Toronto Maple Leafs, which ranks fourth in the well over century-long history of the franchise. Only Mats Sundin (Salming's fellow countryman), Darryl Sittler, and Dave Keon finished with higher point totals in Maple Leafs history. Salming finished his career as one of the greatest players in Maple Leafs history, and he shattered all of those stereotypes about European players. He was inducted into the Hockey Hall of Fame in 1996, which was Salming's first year of eligibility, and was also the first European player to be inducted.
Salming made perennial appearances to the Maple Leafs' Hall of Fame induction game, and this year was no different. It was earlier this year that Salming was diagnosed with ALS, but he didn't let that deter him from making the appearance, receiving a standing ovation from the Leafs fans in attendance on November 12, 2022, just 12 days before his passing. Salming was assisted by former teammate, captain, and lifelong friend Darryl Sittler, who helped Salming wave to the crowd.
That moment was the first one that I thought of when I read the news of Salming's passing. Salming meant a lot to fans of the Maple Leafs, as well as hockey fans all over. He left a memorable and legendary legacy as a player, and he will forever be immortalized and honored, and rightfully so.
hockey
About the author
Born on March 18, 1985. I am an avid fan of sports and wrestling, and I've been a fan of female villains since the age of eight. Also love movies--especially comedy and horror--and among my favorite TV shows are The Simpsons and Family Guy
Reader insights
Be the first to share your insights about this piece.
Add your insights