The Flyers: The Black Sheep of Philadelphia
The Philadelphia Flyers' mediocre record is one of a few things plaguing the team this season
It's amazing what's going on (or what's been going on) in sports in Philadelphia. The 76ers are continuing to be one of the superpowers in the NBA's Eastern Conference, boasting a pair of absolute superstars in James Harden and Joel Embiid. The Phillies coming off their National League pennant and are looking to get back to the World Series in this upcoming season. The Eagles are kicking a lot of ass and could be headed to the Super Bowl in what has been a dream season for them.
And then there's the Flyers. Oh boy.
Every sports market has (at least) one black sheep team; that one team who can't help but suck while the area's other franchise continue to thrive. Right now, Philadelphia's black sheep team is clearly the Flyers. The Flyers were one of the "Original Expansion Six" teams; the six teams who joined the NHL in 1967 and doubled the league's population from six teams to 12. In 1974, they were the first of the expansion teams to win the Stanley Cup, and they did it again in 1975. They spent a good part of the 1980s as one of the top teams in the then-named Wales Conference, but since then, they haven't returned to that form. The Flyers last reached the Stanley Cup Final in 2010, losing in six games to the Chicago Blackhawks, but it's been nothing but hardships after coming so close that year.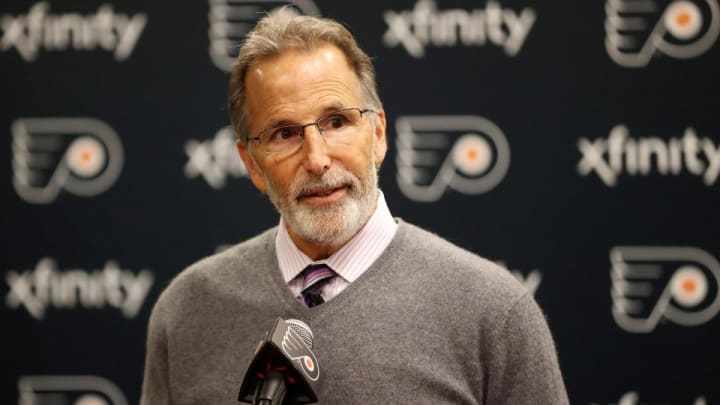 Things have become so torrid for the Flyers that they hired John Tortorella as their head coach prior to the start of this season. It's a good move. For one, Tortorella does have a Stanley Cup, and he did some wonders for, of all teams, the Columbus Blue Jackets. However, even he can't save this team. The Jackets are the only thing holding the Flyers up in the Metropolitan Division. The Flyers enter the break at .500 even--21-21-9 in 51 games played. Six points out of a playoff spot, and four teams ahead of them. Even the Florida Panthers, who are immensely disappointing this year, are ahead of the Flyers.
So who's leading the way for the Flyers? None other than Travis Konecny, because someone has to. Konecny has 49 points (24 G/25 A) this season, while Kevin Hayes is close behind with 45 points (15 G/30 A). The controversial Tony DeAngelo's 30 points (9 G/21 A) not only lead Flyers defenseman, they are third on the team. That alone shows how bad the team is, because DeAngelo is as bad of an offensive threat as he is at being a human.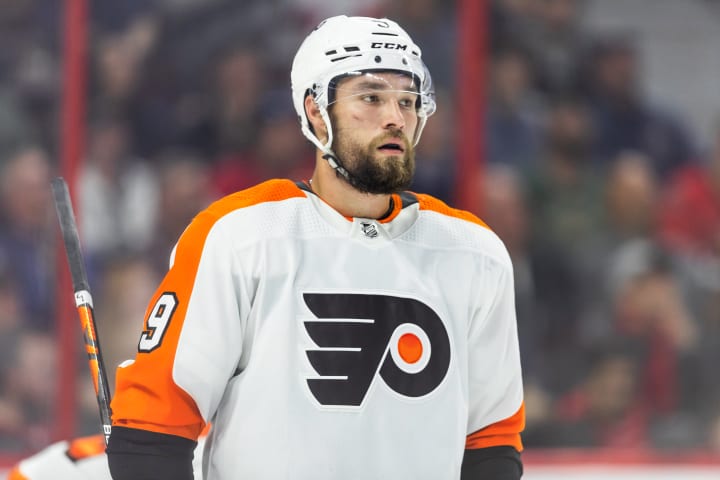 Speaking of horrible human beings, let's talk about Ivan Provorov. It's bad enough that the team has DeAngelo, who is known for his racist behavior (just ask Brad Marchand; he told DeAngelo to his face). Now it turns out there's another bigot on the Philly blue line: Provorov. Recently, Provorov boycotted the team's Pride Night, claiming that it "went against his religious beliefs." That's usually the #1 lie they tell. The man's a homophobe. Period. Even worse, the team didn't really do anything about it, and Tortorella spoke up for him. Yikes. Let me look at Provorov's numbers and see what makes him so valuable. 3 goals, 16 assists, 19 points. In 51 games. "A real Norris candidate there," said no one ever. I see Provorov's Plus/Minus is -6. Nice to see that he has a Plus/Minus to match his IQ.
Part of Philly's problem is their power play. Entering the break, they have a PP% of 16.0. Only three teams (Ducks, Islanders, and Canadiens) have a lower percentage. Their penalty kill percentage is at 77.3, which is middle of the pack, however, they have nine shorthanded goals, which leads the league. Out of the nine goals, Konecny and Scott Laughton have three each.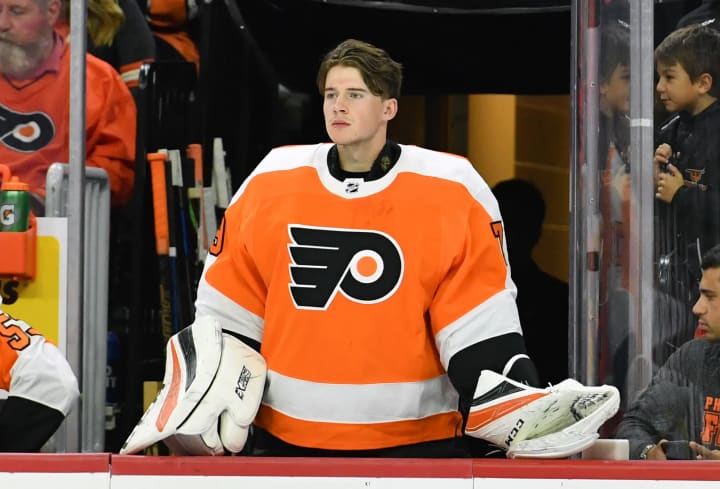 Carter Hart. You know, I remember having Carter Hart on fantasy one year, because I heard his name a lot. He's a pretty good goaltender, but that year, he was a hackeysack. This year...he's trying. That's pretty much all you can ask for in a goaltender: just try. Hart's numbers this season: 15-14-8, 2.88 GAA, .911 SV%, and one shutout. About that shutout...he just got it. On January 28, 2023, the Flyers blanked the Winnipeg Jets, 4-0, and that was Hart's first shutout of the season. He has only had one shutout in each of his four seasons in the league. Honestly, I find that heartbreaking. I love goaltenders. Playing fantasy hockey has made me a bigger fan of goalies than I already was. Shutouts are a big deal, especially the ones where your team is being horrendously outshot, and your goalie is stopping everything in its path. You know what I mean, those 40-50 save blankings. I hope Hart gets more than what he's been getting. He may have to get out of Philly to get it.
So yeah, the Flyers are a mess--both on and off the ice. They're only six points behind the Eastern Conference's playoff line, but despite having two months left, that team isn't going anywhere. They have too many holes and too many deadbeats on the team, the main one being Rasmus Ristolainen, who they got from the Buffalo Sabres in a trade, and they gave him a huge payday afterwards. The fact that the Sabres appear to be thriving since the trade isn't a coincidence. Philly's last playoff appearance was in the bubble in 2020, and two years before that, they were owned by Sidney Crosby and the Penguins. This looks like a multi-year problem for the Flyers, and it'll be a while before they get out of this mess they're in.
Reader insights
Be the first to share your insights about this piece.
Add your insights