The Flower That Will Flourish Forever | In Memoriam of Hana Kimura
Everyone is different. Everyone is special.

It's been a day since I found out about the death of Hana Kimura. Some people may know her as the reality tv star from Terrace House but to me and many others, she was a talented pro-wrestler who had a big future ahead of her. She was undoubtedly one of my favorite wrestlers not just in Stardom, but in the whole pro-wrestling industry in general. The news of her passing and taking her own life has gutted me and made it difficult to breathe. Up until now, I am still in disbelief and cannot seem to wrap my head around the fact that she is gone.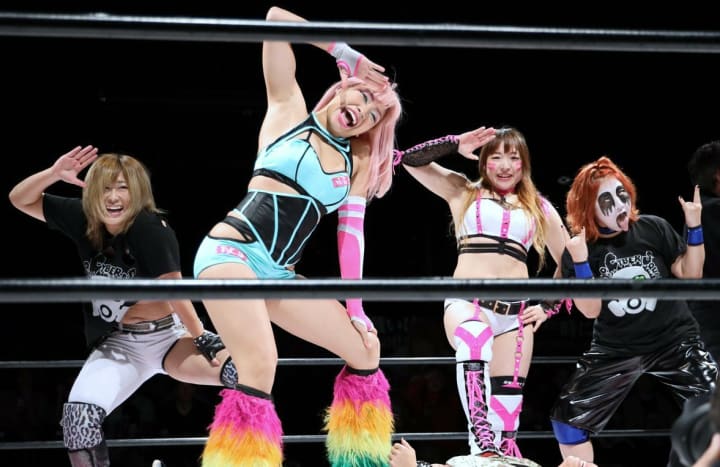 Hana Kimura was a 22-year-old second-generation Joshi wrestler. She debuted in 2016 and wrestled alongside her mother, Kyoko Kimura, in different promotions around Japan. The mother-daughter duo became part of Stardom's heel stable, Oedo Tai until Kyoko retired in 2017. Two years later, Hana became the leader of her very own faction called Tokyo Cyber Squad - An all-around fun and colorful group that likes disrupting the status quo.
Stardom held its annual 5STAR Grand Prix tournament which lasted from August to September of 2019. Hana went on to face fellow TCS stablemate, Konami, in the finals where she ended up victorious. She was then granted a match for the World of Stardom Championship against Bea Priestley who held the title at the time.
Kimura wrestled in front of a sold out Madison Square Garden crowd for ROH's G1 Supercard and became one of the first women to wrestle for NJPW's Wrestle Kingdom show at the Tokyo Dome - Fans have noticed that she did both of these major shows in less than a year.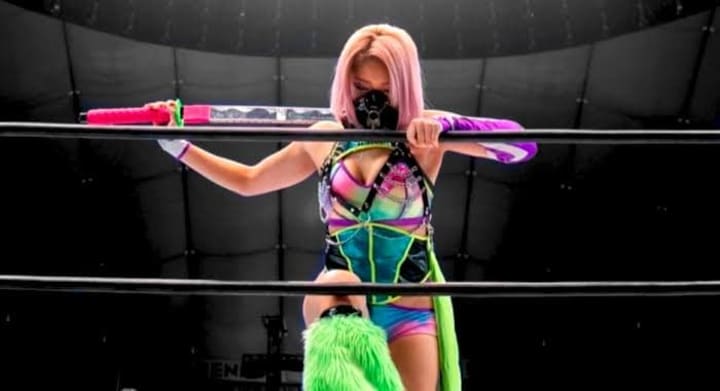 I never got to meet her but I feel lucky to have discovered her that one afternoon when I started watching Stardom. Hana along with the rest of the women on the roster have rekindled my love for pro-wrestling. As Tokyo Cyber Squad would say, "everyone is different, everyone is special", each girl truly was. But there was something about Hana that stood out among the rest - She was beautiful, funny, and charismatic. The people who knew her described her to be kind and lit up every room she walked into. A wonderful person lost and an amazing career cut short, but she has accomplished so much and has touched many people's lives during the time she spent on this earth.
"Hana" in Japanese translates to "flower." Although she is no longer here, her memory will remain and flourish to inspire generations to come. Whether it may be people advocating mental health and wanting to be better or wrestling fans aspiring to become pro-wrestlers, Hana will live on through the stories and memories we have of her. May she rest in eternal peace.