The Day that Earth Shook: What KD's Injury Means for the League
While Kevin Durant recovers from injury, several other teams in both conferences look to take advantage of the Warriors' woes.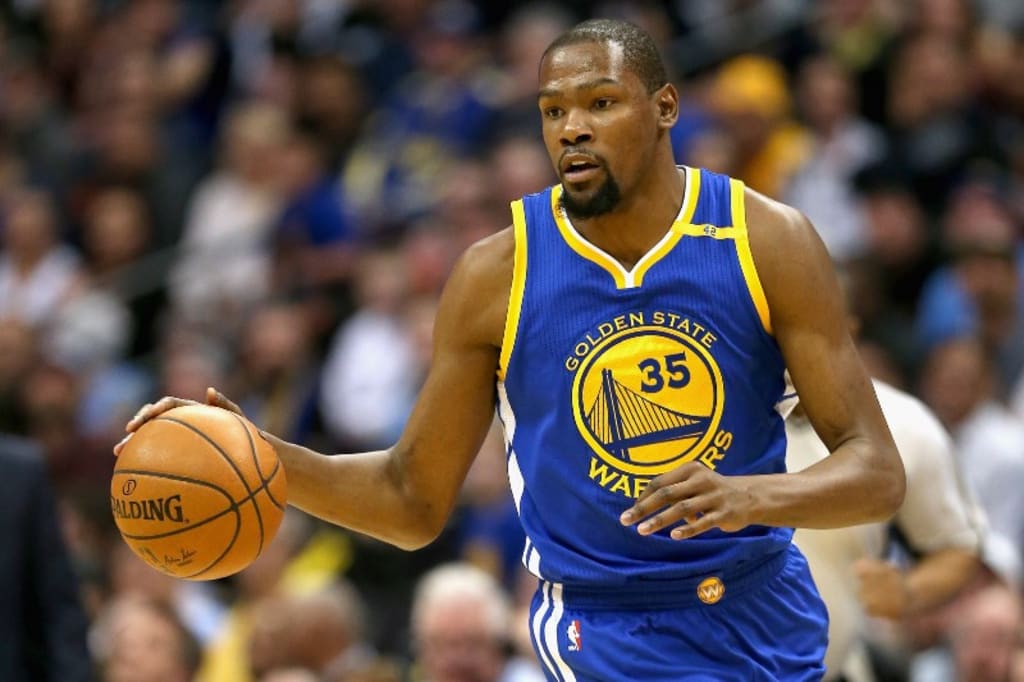 Bullets Forever
On Tuesday evening there was a seismic event of tremendous magnitude, and of course it occurred in the Golden State. We aren't talking earthquake here, but unless you managed to wind up under a rock in some other fashion, you know that Golden State Warrior Kevin Durant was injured Tuesday night. Not only was Golden State's and the NBA's most prized free agent acquisition injured and forced to leave Tuesday night's game, the news came down on Wednesday that Durant would be out indefinitely and re-evaluated in four weeks. This is a fascinating development indeed, as it certainly makes things a bit more tricky for a Golden State squad that had plans on meeting the Cleveland Cavaliers in the NBA Finals for a third straight year. The question remains though, what exactly does this injury mean for all parties involved?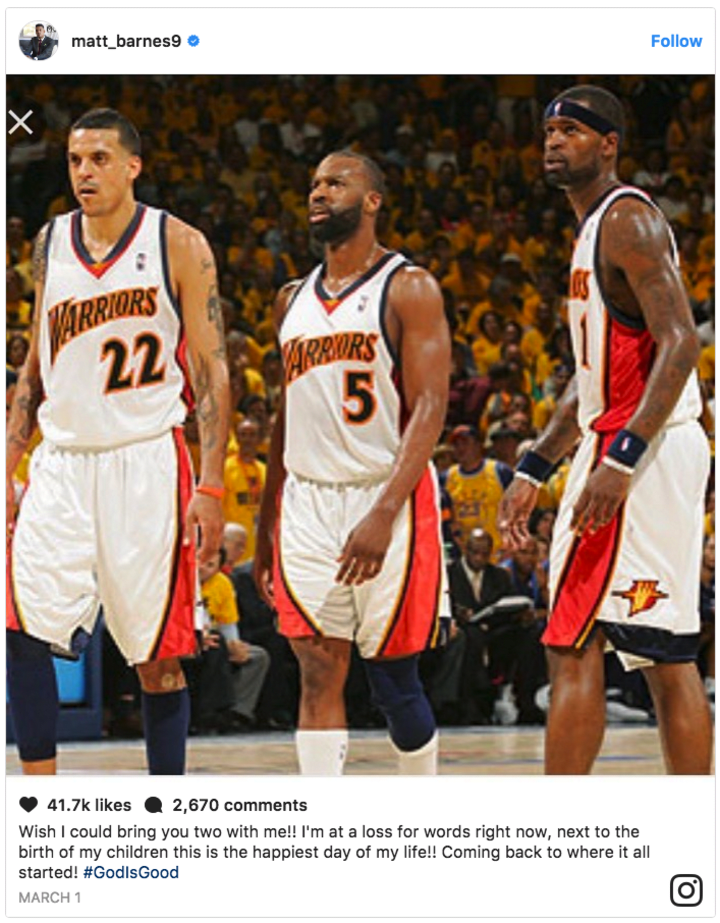 For starters, you have to begin at home — or in Golden State in this case. There was an immediate trickle-down effect from the injury, where the first piece off the board was Jose Calderon — who had recently just been put into play. His situation arose from a buyout he had received from the Lakers, where he had an agreement in place with the Warriors to sign. After Durant's injury and for fear of Durant being out for an extended period of time, the Warriors wanted and needed to pluck a wing from somewhere. In steps Matt Barnes, ready for a reunion as indicated by his Instagram post above. For Calderon however, he would only be a Warrior for two hours.The club ultimately made good on a verbal agreement they had in place with Calderon, signing and paying him only to waive him for Barnes. Calderon actually made out like a "Fat Cat", 'Retrieving the bag' from the Lakers, getting paid by the Warriors without ever suiting up, and now free to sign with another veteran guard-needy team. As far as the Warriors, Barnes actually brings something they lack in a really elite perimeter defender. Durant has been better this season (actually pretty good by some standards) but he is no Matt Barnes defensively. Barnes also brings a bit of legit toughness to the squad. Not saying that Draymond Green isn't "really tough," but his 'toughness' can sometimes seem a bit extra, overdone, or rehearsed. The Warriors are definitely a worse team without Durant and due to having to make room to acquire Durant, they are more susceptible to being beat because they simply lack depth. They still have a good chance to come out of the West on top, but they are not the unstoppable force they are with Durant on the court. Unfortunately for Golden State, there are two teams in the state of Texas in particular whose days just got a bit brighter (*hint…Neither of the teams is the Dallas Mavericks).
Not only is this injury sending shockwaves throughout the Western Conference, it is also making waves on the other side. The Cavaliers have also been active, but via the "buyout market" — adding Deron Williams and reaching an agreement to add Andrew Bogut after both were bought out. They too, however, have dealt with their fair share of injuries this season, with Kevin Love catching the bug for the second straight year. Even prior to that they were susceptible, as they lacked the quality depth at all positions in order to be able to keep up when their stars needed breaks. Again, as they have added Williams and are in the process of adding Bogut, the Cavaliers still aren't a lock to win the Eastern Conference — especially if their luck with health persists. Anyone who says otherwise doesn't really watch the NBA.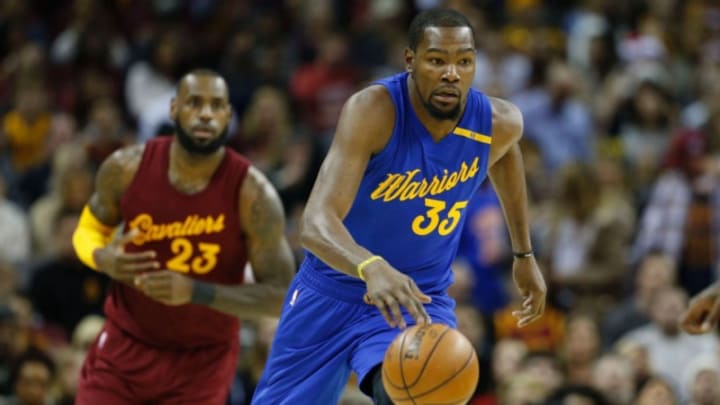 The Cavaliers and the Warriors aren't the only ones with their antennae up due to the Durant injury. As mentioned previously, those two Texas teams (with one adding the explosive Lou Williams at the trade deadline) are ready to pounce on Golden State. The Cavaliers aren't the only contenders in the East either, although they were done huge favors by several possible Eastern Conference foes who failed to make any moves at the trade deadline. They still have to consider the threat of a Boston however, lead by I.T. or Isiah Thomas — who definitely knows what time it is. They also have to worry about Toronto, who along with Kyle Lowry and DeMar DeRozan, have added Serge Ibaka from the Orlando Magic. You also have the Wizards, Pacers, Bulls, and seemingly the Heat with the way they have been playing that could beat any team on any given night.
Tuesday night, the world shook. The epicenter was the Verizon Center in Washington, D.C. If KD doesn't make it back soon, this shock wave will last a long time. It will travel all the way east to Oakland and San Francisco, but go up through Oklahoma City to garner Russ' reaction, and by way of Cleveland if LeBron has anything to do with it. Either way, it would be devastating to the Golden State.