The Best NBA Offensive Lineup in 2022
A fantasy offensive lineup and how it would affect the NBA landscape. Plus, scorers need rhythm, spacing, willpower, and clutchness to win games and these are what make elite scorers offensive threats.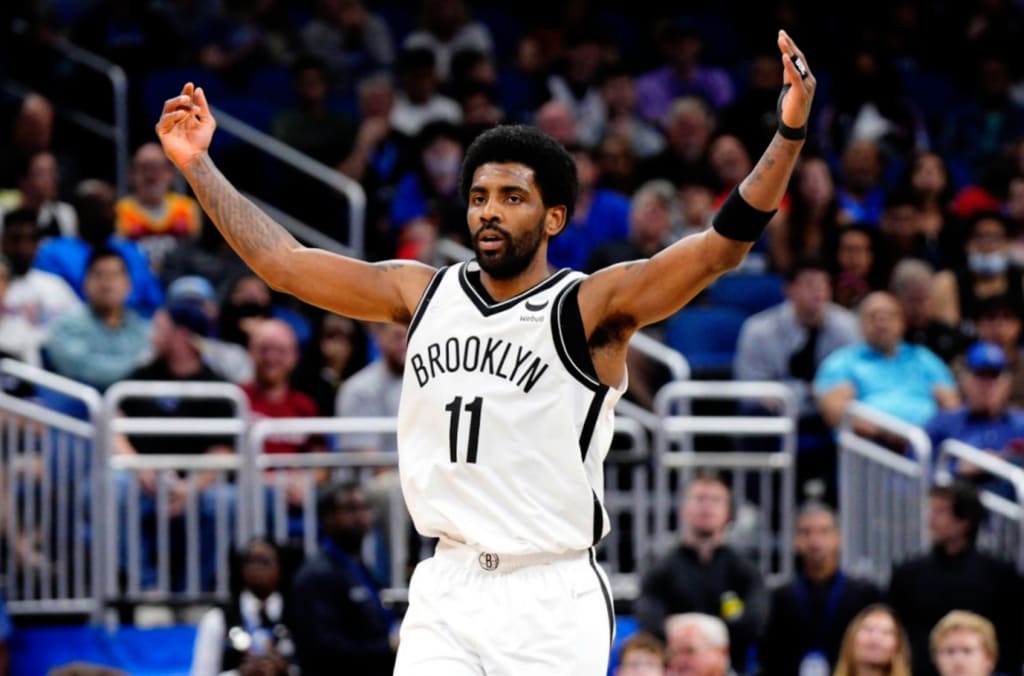 Image Credit: @jkubatko
As the 2021–2022 NBA season came to a close last month, the best offensive players in our game continued to push their limits like no other. Players like Kyrie Irving (60 points), Karl Anthony-Towns (60 points), Trae Young (56 points), LeBron James (56 Points), and Kevin Durant (55 points). Others scored 50+ points or more, but the top offensive scorers I mentioned here gave us a reason to watch on a nightly basis.
Before I build my offensive lineup, let's breakdown the three things an offensive player must do to score at a high level:
Rhythm: All offensive players need rhythms to get their legs going and find their favorite spots on the floor. If a player shoots the first shot and gets going after that, the rhythm starts to build until it creates a zone (a player is on fire and can't stop missing). If you are not able to get hot for some reason, the plater should start by drawing fouls to get himself going. From there, shots will come to you and the player's teammates will help him get on track.
Spacing: Spacing is key to getting hot scorers going. When a big man sets great screens for their shooters, the scorer's job is to go through the screen and make the open shot. If the screen is clogged up with two or three players defending on all perimeters, the scorer has to fight through the screen and get his shot up. Whether it is posting up, drawing a foul, or doing a step back/fadeaway jumpers to free yourself.
Many great players have mastered the art of creating space for themselves and hitting tough shots. Players like NBA legend Kobe Bryant, LeBron James, James Harden (Houston-version), Kyrie Irving, Michael Jordan, and Stephen Curry to name a few. Overall, spacing is key to freeing up scorers to shoot at their highest level.
Willpower: To win wire-to-wire games or come back from 10 + point deficits, scorers need to have the willpower and luck to save their team from losing. If your team is down by 10 with 2 minutes to go, a superstar's job is to take over and lead their team to victory, not the other way around.
The team will always lose if a role player scores the ball more than a superstar. So, big-time players need to step up and showcase their willpower, even if there may be some off nights.
Clutchness: Last but not least, every great scorer needs the "clutch gene" to take over a game. Clutch players like Kobe Bryant, Michael Jordan, Kyrie Irving, Damian Lillard, and LeBron James have experienced taking over for their respective teams for a long time. If you led the lead in the 4th quarter of scoring in today's NBA game, you are considered a clutch player.
For the past few years, Kyrie Irving, Damian Lillard, and DeMar DeRozan have been clutch. Having a clutch gene comes naturally. It is designed to be in players who accept it and exudes clutchness from within.
Let's dive into my best offensive lineup:
1. Kyrie Irving | G/PG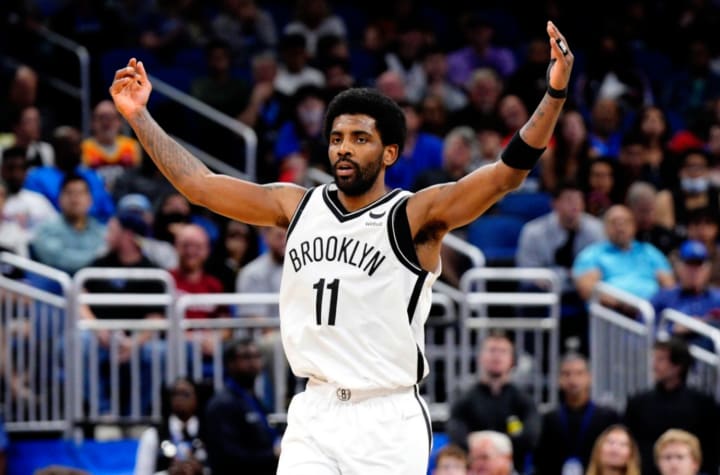 'Uncle Drew' is here to steal the show.
NBA Champion Kyrie Irving took us to a "master-class" in Orlando with his 60-point performance of the ages. Irving was unguardable from everywhere. The mid-range, pull-up jumpers, finishing with two hands at the rim, fadeaway jumpers, shooting various threes, and putting on a dancing clinic on his defenders to create shots for himself.
Irving had rhythm the whole game and took advantage of the spacing from his teammates. Furthermore, Kyrie had the willpower to sustain the lead the entire game. Lastly, he had the "clutch gene" and took over the game when need to.
A certified elite scorer.
The 'life of a Martyr'.
2. Trae Young | PG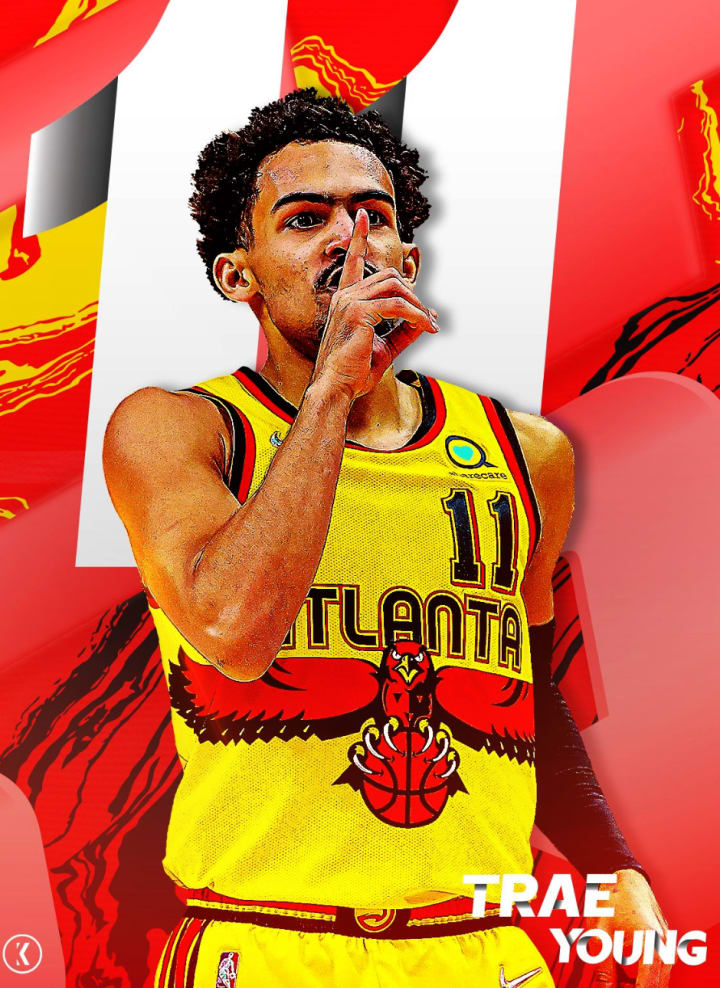 The 'silencer' has come to steal your heart away.
All-Star guard Trae Young showcased his elite scoring ability and dazzled us with a 56-point career game in Portland. Young is an offensive talent who can score from anywhere on the floor. Shooting off-the-dribble from beyond the 3-point line, delivering sweet floaters, driving to the lane, mid-range shots, drawing fouls, and doing step-back threes.
These are all of Young's greatest qualities as an elite scorer.
When it comes to the final minutes of a game, Young always looks ready to take on the challenge and will his team no matter the cost. Young is called "Ice- Trae" for a reason. The next level for Trae Young is letting the game come to him in wire-to-wire games and not turning the ball over. Furthermore, Trae needs to make the right play and shoot when need to.
Those types of efforts win games.
3. Kevin Durant | SF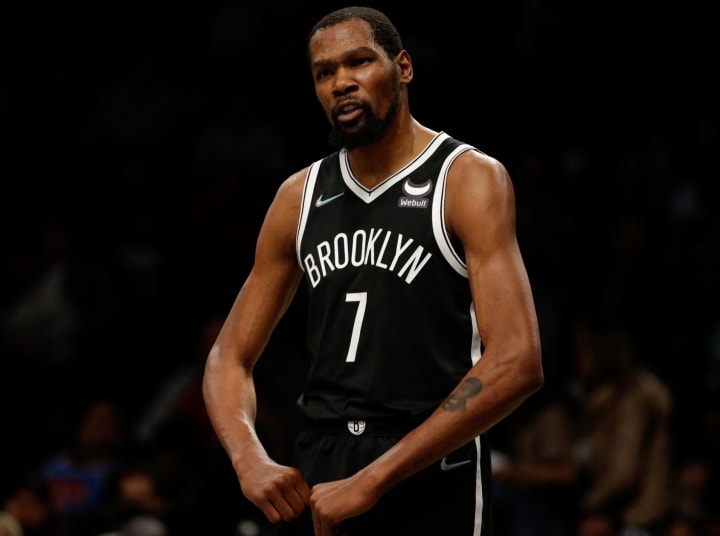 The 'Durantula' has arrived.
Kevin Durant is one of the greatest pure scorers the league has ever seen. An instant bucket is what describes him in all sense of the word. A 2-time NBA Champion, 2-time NBA Finals MVP, an NBA MVP, and other awards do not define KD. Durant's scoring ability separates him from the rest of the NBA.
The ability to find spots on the floor and knock them down with ease comes to KD easily. A down-to-earth straight-up baller who enjoys playing the game of basketball at its "purest form" is what gets him going. The ability to pull up from three off the dribble, finish with two hands at the rim like Kyrie, and do multiple fadeaways from each corner on the floor is what makes an elite scorer.
KD wills himself through rhythm, energy, and a feeling of togetherness from his teammates to perform the right way. Without his friend Kyrie Irving in the lineup, KD wasted no time and showcased his 55-point game masterpiece in Atlanta for us to be marveled at and entertained.
4. LeBron James | SF/F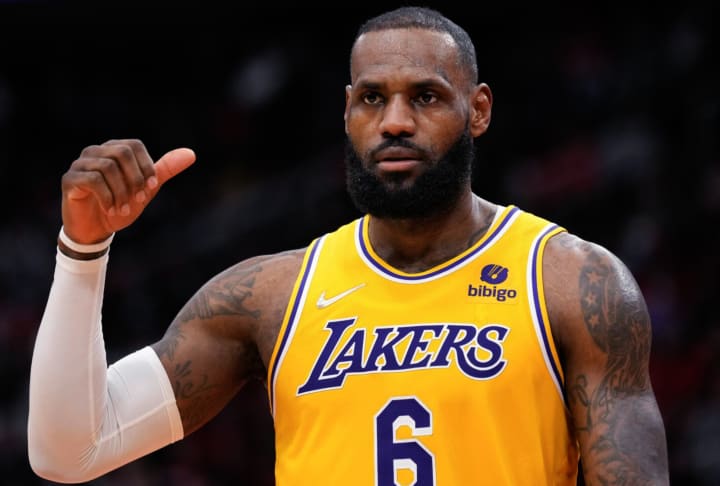 The 'King' is here.
At age 37, LeBron James has beaten 'Father-Time' and delivered a 56-point game performance in Oakland unlike no other in this lifetime. The best part about this game was against the Golden State Warriors, whom LeBron is familiar with his entire career. From 4 straight Finals appearances (2015–2018) to head-to-head matchups, and several Christmas games.
LeBron has seen and done it all in this league.
LeBron is not afraid to change his game when it comes to his scoring. Over the years, LeBron's ultimate move is his rainbow fadeaway jumpers, which helped him a great deal in big-time game situations. The 2018 Toronto Raptors series is a good example of the introduction of his long fadeaway jumpers. In that series, LeBron was known as "LeBronto", which means he owned the series entirely.
The willingness to carry a subpar team to an NBA Finals with no other superstar made LeBron the ultimate warrior and became the 'G.O.A.T".
LeBron can currently shoot the ball from everywhere compared to previous years. As he got older, the shot creation becomes easier for LeBron and his teammates.
5. Karl Anthony-Towns | C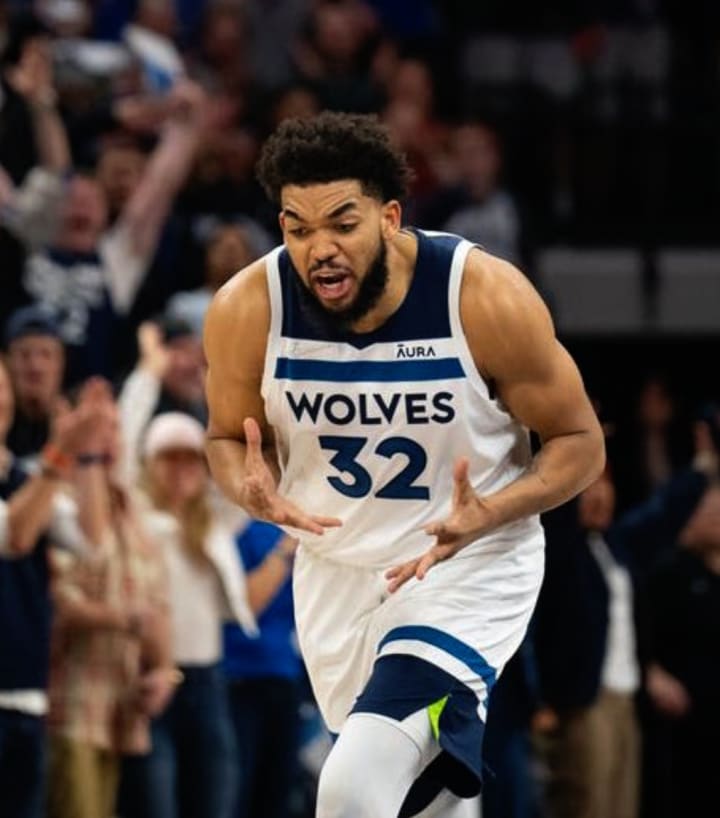 The 'Kat' is on the prowl.
Lastly, the final piece of the lineup puzzle is the three-point shooting center who in Minnesota, Karl Anthony-Towns is on another level as an elite scorer. Who would've thought that Towns had a scoring ability that can be maximized when in the zone?
It looks like Towns maximized his scoring ability and put up a 60-point career game of his life in San Antonio. Ever since the 'Kat' won his first 3-point shooting contest at the All-Star game, he has been on a scoring tear unlike no other Timberwolve has gone through in years. Whether it's posting up, shooting long threes, going coast-to-coast for a dunk, or pulling up mid-range shots, Towns is showing us the possibilities of what a center can do.
Although Towns' season is over, more scoring abilities are to be unlocked, and I can't wait for what's to come next season.
Hypothetically, the offensive lineup of Kyrie Irving, Trae Young, Kevin Durant, LeBron James, and Karl Anthony-Towns can significantly affect the NBA landscape and not allow viewers to watch the NBA anymore (laughs).
Let's keep it real.
Who wants to watch this every year with no competition? Thee may be a surprising offensive team that can top this squad I created.
The possibilities are endless with this group of offensive juggernauts.
If you want to be a part of this conversation, don't hesitate and share your thoughts on building your offensive lineup and how it can affect the NBA landscape.
Thank you for reading!
If you enjoyed reading this post, don't forget to like and subscribe so you won't miss any new posts.
Stay tuned for the next post and have a great day!
About the Creator
Sports Writer | NBA watcher | LeBron fan | WWE fan | enjoy reading nonfiction books | Truth bombs
Reader insights
Be the first to share your insights about this piece.
Add your insights