The Bellator MMA fighter is the first to launch his fan token: Another hype or the future of sport industries?
MMA fighter Dovletjan Yagshimuradov is a Bellator light heavyweight fighter. He has the title of the undisputed champion of the ACB leagues, and after the ACA in the category up to 93 kg, he released his fan token on blockchain technology, in other words, the first Russian-speaking fighter who launched his coin in the world of cryptocurrency.
Dovletjan Yagshimuradov
Fan tokens are a digital asset that can be bought, sold, and transferred to other users of the blockchain network in which they are issued. The idea of fan tokens will interest not only the athletes themselves, but also their fans, as it lets to create a much closer contact between a famous athlete and their fans. What exactly do both parties get from the purchase or issue of a fan token? We'll figure it out!
Who needs their fan tokens at all and what will the athlete get from this?
To begin with, a fan token for an athlete is a great way to earn money. In fact, this is an analogue of the company's shares issued on the stock market, but in the world of cryptocurrencies. We all know that the crypto community is growing every year, and nowadays it is growing even faster because of widespread NFTs, P2E and M2E mechanics.
The more the popularity of an athlete grows, the more people want to buy his fan token and so, the cost and total capitalization of the fan token increases. In short, the more popular an athlete is, the greater the demand for his token is and the higher its price gets. Naturally, this is very important for the athletes themselves in terms of money, but not only, because at the same time the athlete receives an interested audience, which is even more eager to get closer to him and is active, increasing his popularity.
Sounds great but why would someone buy fan tokens of their idols?
A new opportunity for fans to earn on their hobby without betting.
Let's look at an example of a token issue from Dovletajan. During the initial sale of Dovletjan's fan token, it was sold out in the first 5 minutes. So, after the first wave of sales, $DVT showed an increase of 500%. Accordingly, the most loyal fans who participated in the token sale on the Sport Investing platform, which issued the fan token, were able to earn some money. And these were only presales. Next, the token will be released to the exchange, where it will continue to grow. Why will it continue to grow? Because the issue of the token is limited and everyone who wants to buy it will not get it, and therefore, the price of the token will continue to be determined by the market. This means that by buying fan tokens at the initial sale and selling them on the stock exchange, fans will already be able to make good money. However, do not rush to get rid of the acquired assets. Keep in mind that an athlete participates in various kinds of competitions, and the more successful he is, the greater his popularity and the price of the token. Another factor that will directly affect the price of the fan token will be the sale of exclusive fan activities on the marketplace for the same tokens. That is, new and new activities will be gradually added to the special platform, such as, for example, joint training sessions or meetings with an idol, or goods that can be purchased for a token.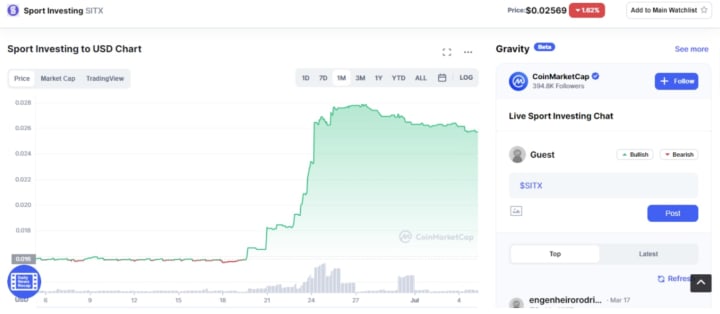 And what else can you do with tokens?
Various unique activities and products from your idols for fan tokens. Imagine that you can visit Khabib Nurmagomedov's native Dagestan, and not just visit, but spend the whole day with him personally! Or chat with Conor McGregor in an Irish pub. Or maybe you would be interested in purchasing an exclusive NFT from your favorite athlete, which no one else will have? Even to arrange a joint workout or to call a famous athlete will no longer be something unfeasible!
With fan tokens, the audience has a great opportunity to directly influence the life of the fan community as a whole, and, possibly, their idol. Yagshimuradov is already discussing with fans on his Instagram what kind of activities they would be interested in seeing as products that can be purchased for $DVT. Among the options, proposals have already been received for joint PUBG game sessions, joint online training sessions and personal meetings with the athlete. What would you suggest? Think about it, maybe if your favorite athletes release their fan tokens, it will be real! The phenomenon of fan tokens is gaining more and more popularity among sports and cyber sports fans who want to support their favorite athlete or the whole national team. This happens because fan tokens are quite easy to use, but they open up a list of wide opportunities, first of all, for the fans themselves. Again, the principle is simple: on a special platform, sales of a fan token start, which anyone can buy, then a marketplace opens where you can purchase any of the activities offered there for the same token and just enjoy spending time together with your idol or directly influence his career.
Cheap investments are expensive
Let's just recall how much fans are willing to pay to be closer to their idols. The biggest proceeds from the sale at auction of things owned by athletes was the sum of three and a half million dollars. It was brought by fans of basketball player Julius Irving, and they bought all 144 lots! Or remember the baseball bat and uniform that once belonged to Babe Ruth of the New York Yankees, for which they had to pay 1.25 million and 4.5 million. Still not impressed? Then let's recall the first set of basketball rules printed on a typewriter and purchased in 2010 for 4.3 million, or to the same typewritten sheet with the internal rules of the Sheffield football club, which went under the hammer to the lucky owner for one and a half million pounds.
However, these are unique items of their kind, worthy of the hands of collectors who are truly devoted to their favorite sport or team. What if we talk about the bets? Every year, bets placed on sports are measured in hundreds of millions of dollars. Yes, maybe they allow you to earn money, but not as often as you would like, and it becomes more and more difficult to find a reliable bookmaker every year. Fan tokens are much more reliable. Backed by the authority and reputation of an athlete, they will not evaporate from your pocket, but will become a new level of your rapprochement with your idol and a real, serious investment.
The trend of the future: why in the near future all athletes can use fan tokens to monetize their careers?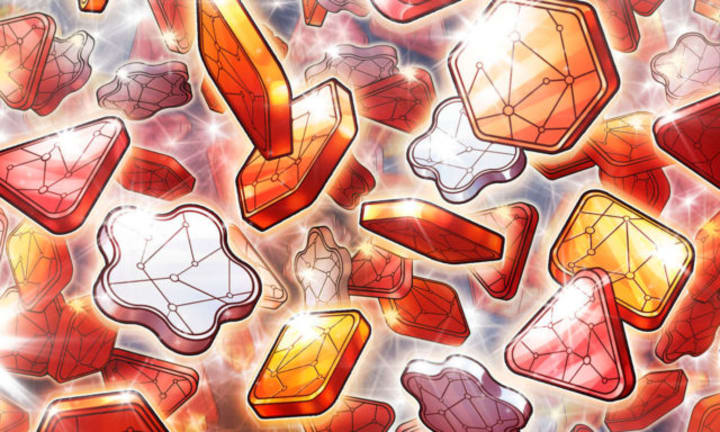 The sports industry has turned its attention to blockchain technology after the impressive debut of fan tokens in the crypto world in 2020. There are already many partnership agreements between football clubs, cyber sports teams, MMA championship leagues and, of course, individual athletes, which are still few, and crypto platforms.
The idea that an athlete can manage the created economy by himself, independent of other trends in the crypto market, is attractive. There is no "crypto-winter" for a fan token, and this can be seen in the example of Yagshimuradov. $DVT has been growing and growing, despite the trends relevant to the crypto market at the moment.
Let's also turn to the fact that social networks as a way to monetize content are starting to become obsolete with the advent of fan tokens. This happens because inside each social network there are internal rules and automatic algorithms based on them, which often block access to published materials or to accounts. There is also a danger that the profile of a celebrity can be hacked and no one will be able to distinguish the publications of scammers who are ready to deceive people from the publications of athletes. When content is monetized on a separate platform, all these dangers and troubles come to naught, because each athlete decides for himself what content and in what format to sell or publish it, and it will be impossible to hack such a platform because of high-quality security protocols that came from the world of crypts.
Thus, the athlete himself will be able to provide absolutely freely, without any restrictions, exactly the content that he sees fit, building his own economic system, where only his success, his popularity and personal qualities determine the demand for issued fan tokens.
And, of course, any athlete wants to have a strong fanbase, and the economy built around the token gathers a real fan community, strengthening ties with their favorite athlete and within the community itself, opening up opportunities limited only by fantasy. So soon we will be able to see a whole galaxy of topics from athletes known all over the world.