TF2K23
Charlton among top 100m performers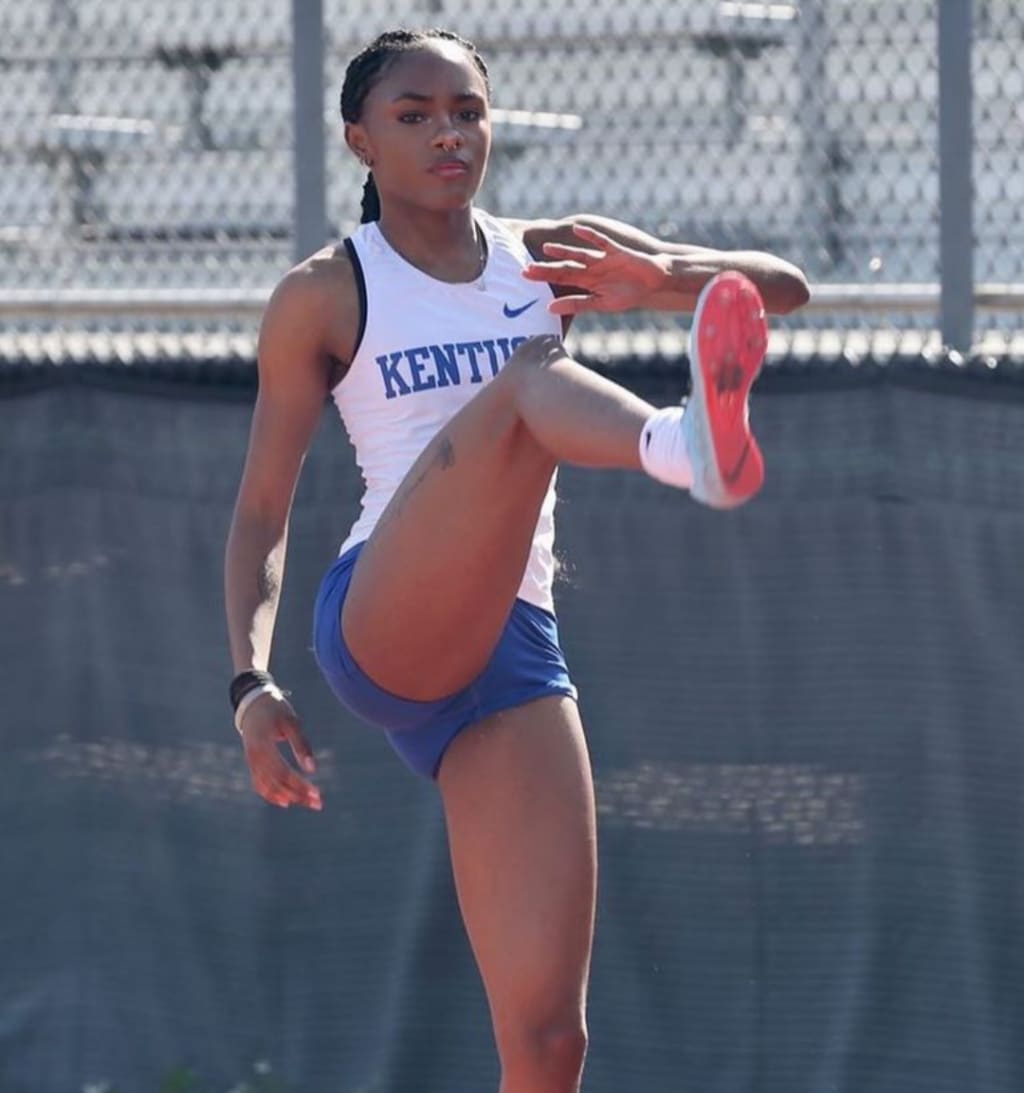 Anthaya Charlton
Charlton wins NCAA race for first time
Kentucky's Anthaya Charlton won the 100 meters at the UCF Black & Gold Invite at 11.38 seconds, yesterday in Orlando, Florida.
Just one weekend after competing in her first NCAA championship meet as a long jumper, Charlton won her first open collegiate race. A sophomore from the Bahamas, Charlton took heat two as she finished faster than Kentucky sprinter Victoria Perrow who crossed the finish line at 11.40 in heat one. In a field of forty-four competitors, Charlton and Perrow were the only competitors that finished the 100 meters at or under 11.40. Albany's Dominique Clarke had the third fastest time at 11.57.
Dayle opens with win at USF Bulls Invitational
After snagging a bronze medal at the Big Ten championships in the 60 meters to close her indoor season, Ohio State's Yanique Dayle began her outdoor campaign with wins in the 100 meters and 400-meter relay at the USF Bulls Invitational in Tampa, Florida, yesterday.
In the 100 meters, the All-American sprinter won with a finish of 11.28, ahead of teammates Nya Bussey (11.36) and Leah Bertrand (11.41) as Ohio State swept the field of 28 competitors. Dayle is coming off of a 2022 outdoor season that saw her qualify for the NCAA championships in the 100 meters, 200 meters and 400-meter relay.
Yesterday, she, Bussey, Bertrand and Alyssa Marsh won the 400-meter relay at the USF Bulls Invitational with a time of 44.78 seconds.
Clinkscale captures first open win at Auburn
After transferring from Dayton where she dominated the Atlantic 10 as a freshman taking conference gold in the 100 meters, 200 meters and 400-meter relay last season, Chante Clinkscale made her outdoor debut for host Auburn yesterday. The Warren, Ohio native won the 100 meters at the Tiger Track Classic at 11.42. Clinkscale topped a field of 49 sprinters that included runner-up Shanyah Washington of Troy (11.70) and Ole Miss' Ariyonna Augustine (11.72) who rounded out the top three.
Clinkscale recorded a second place showing in the 200 meters at 23.56. Tobi Amusan won the event running an unattached time of 23.38.
Bieber takes victory in Myrtle Beach
After running a non-legal time of 11.31 during the preliminary round of the Alan Connie Shamrock Invitational, Duke All-American Halle Bieber won the final round of the 100 meters at 11.34, March 17. During the final Bieber beat out her teammates Abby Geiser and Megan McGinnis who finished second and third respectively at 11.35 and 11.51. This was Bieber's third career 100 meters win. Last season she captured wins at the High Point - Meet of Champions and High Point - Bob Davidson Memorial. Bieber joined forces with Jenna Crean, Madison Mulder and Arianna Gragg over the weekend to win the 1,600-meter relay at 3:40.85.
Verner switches to 100 meters, gets victory
Azusa Pacific's Alayna Verner is an NCAA Division II All-American in the 400 meters and 1,600-meter relay. The sophomore from Las Vegas, Nevada ran her first collegiate 100 meters race at the Ross and Sharon Irwin Meet in San Diego, California, yesterday. Verner won at 11.89, finishing ahead of Montana State's Macy White who was second at 11.92. Verner is coming off of an indoor season where she recorded a top six finish in the NCAA Division II final of the 400 meters at 54.90. She also was on the foursome that finished fifth in the 1,600-meter relay at the NCAA championship meet.
This feature is presented by Prolific Sports. Follow the most productive women's sports account on TikTok after clicking the link below:
Reader insights
Be the first to share your insights about this piece.
Add your insights