Surprise Teams as the Calendar Flips
Trying to make sense of some of the odd occurrences of the October of the NHL's 100th season of play.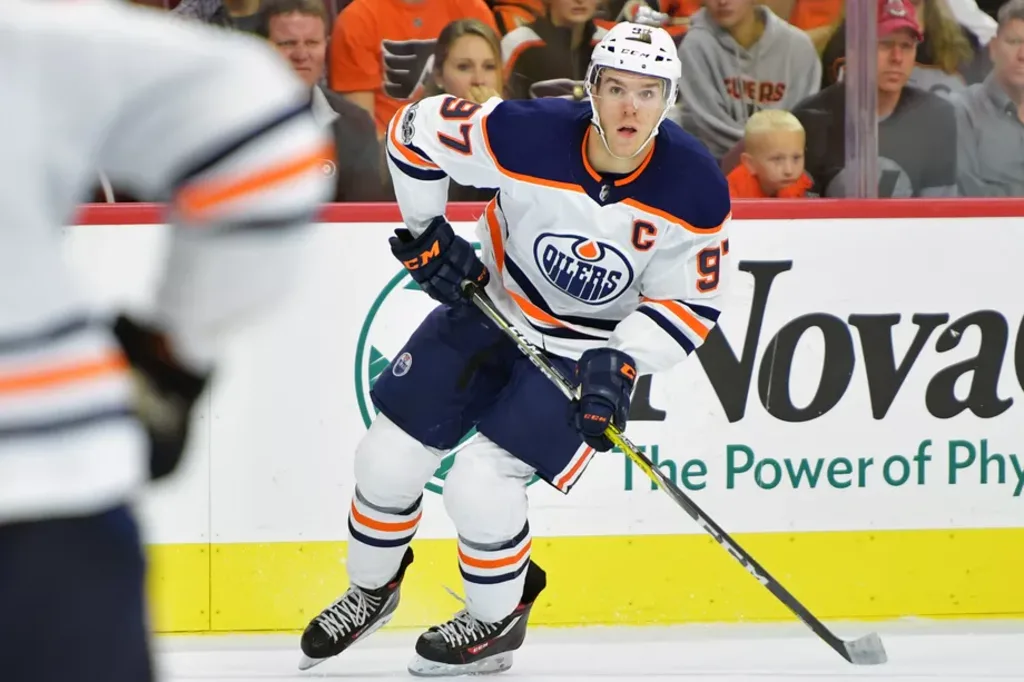 Ah, November 1. The NHL season has been under way for a few weeks, and it's been a delight as usual. Though, as there often is around this time, there are a few surprises in the standings. It's a wacky time, and certainly nothing to glean any valuable insight from. Simply a time to enjoy the wonder and mystery that makes the commencement of the NHL season so amazing.
(All statistics are from corsica.hockey and all standings information from NHL.com. All information presented is current entering game play Wednesday, November 1.)
Bad Team Off to Good Start: New Jersey Devils
The Metropolitan Division has been the toughest division in the league for the past couple of seasons. This season is expected to be a closer battle than in years past as well, so naturally the team near the top of the standings is the one team I didn't think stood a chance at the playoffs: the Devils.
Because the Capitals and Penguins took away a bit from their dominance (though are still very good teams) and the rest of the squads improved in varying degrees, I definitely thought that the division had seven teams of eight that could've reasonably been competing for a playoff spot. The remaining team, of course, has earned 16 of a possible 20 points. They've gotten away with a bit of puck luck, however.
Although they sit six-tenths of a percent above breakeven in expected goals, the Devils are pretty deep underwater in shots, posting a 47.38 percent share, good for 26th in the league. How are they racking up the wins? By shooting over ten percent and getting better than .930 goaltending. It would be pretty fun to watch a team play to such a standard all season, but that's not likely to continue. Their forward group has gotten rather deep, to be sure, but they still lack any sort of defense. Expect them to slide back as the season goes on (sorry, Kyle).
Bad Team Off to Good Start: Vegas Golden Knights
The league's newest franchise is making quite the first impression, opening up their inaugural season by going 8-3-0 in the early going, having lost only once through their first nine games. As an expansion team, they have absolutely no right to have such a record. Even despite the league's encouragement that they would not be as terrible as the typical expansion team, one look at this roster should give you the idea that they are, y'know, bad.
And yet here they are, well above .500 entering Wednesday evening. Really thought a team whose best potential line is Reilly Smith-Jonathan Marchessault-James Neal would have struggled a bit more. But I guess their strategy of taking eleven defensemen and not waiving the really bad ones while keeping Shea Theodore and Vadim Shipyachov in the minors for too many games (any) seems to be working okay, for now. And oh, Shipyachov is on his way back to Russia. Well played, GMGM.
That being said, they're going to fall to the earth like an anvil as the season wears on. Their swing through New York City may only be the beginning. Their best defenseman is Colin Miller. And while I like him, he probably isn't the best defenseman on a team that is actually good. Marc-Andre Fleury is hurt, as well as are his two next-best replacements, Malcolm Subban and Oscar Dansk. A PDO of well over 103 is most likely to regress as time passes, especially considering the numbers reflecting their process.
Good Team Off to Bad Start: Edmonton Oilers
Everyone's Stanley Cup favorite has limped out of the gate this season, checking in at 3-6-1 for a total of seven points through ten games. Connor McDavid has been his usual self, racking up five goals and six assists during this time frame, and his linemate Patrick Maroon is benefitting from his success. Leon Draisatl is over a point a game, but has missed time with a concussion. And Cam Talbot has been only okay thus far, posting a .917 at even strength: not up to his usual standards.
Fret not, though, fair Edmontonians. The Oilers have performed marvelously to start the season, despite the icky record. They rank first in the league in both shots and expected goals percentages, with the latter a share just shy of 59 percent, which is absolutely absurd — I wouldn't expect such high numbers to necessarily last throughout the year, but I imagine they end up hovering at or near the top of these statistics.
The unfortunate thing for them is that they've converted only five percent of these shots, hence the lack of offense and, consequently, the lack of wins. They could use some scoring on the wing — maybe they could trade for Taylor Hall or Jordan Eberle.
But if we can take anything away from this, it's that the Oilers are still the juggernaut we all predicted them to be. They just need some shots to drop for them, but they will in time — are you sensing a theme here?
Good Team Off to Bad Start: Montreal Canadiens
The Habs weren't universally projected to be Cup contenders, necessarily, like the Oilers were, but they were still supposed to be a threat and definitely a playoff team. However, the wheels seem to have fallen off, if they were ever even on to start the year. Going into Wednesday's action, they had played eleven games and only came out on top in four of them, good for second-last in the conference with nine points.
But, to be fair, they have also played throughly well; they have controlled over 54 percent of the shot share, and their expected goals share is 55.31 percent. They've only scored on six percent of their shots, though. And it doesn't help that they've never had a steady supply of dangerous offensive weapons, aside from Max Pacioretty, but I would think that number picks up a little.
In addition, Carey Price has been dreadful. Like, .887 at 5-on-5 dreadful. Difficult to see that continuing, even if he may not be what he used to be - and I doubt much has changed. I reckon he's still an elite goalie, even if his save percentage doesn't reach astronomical heights like it has in the past. I predict he still finishes with one of the seven best save percentages this season, unless I'm wrong. But I'm not. Probably.