Super Bowl Madness
Interesting facts about the big game and my experiences with Super Bowl parties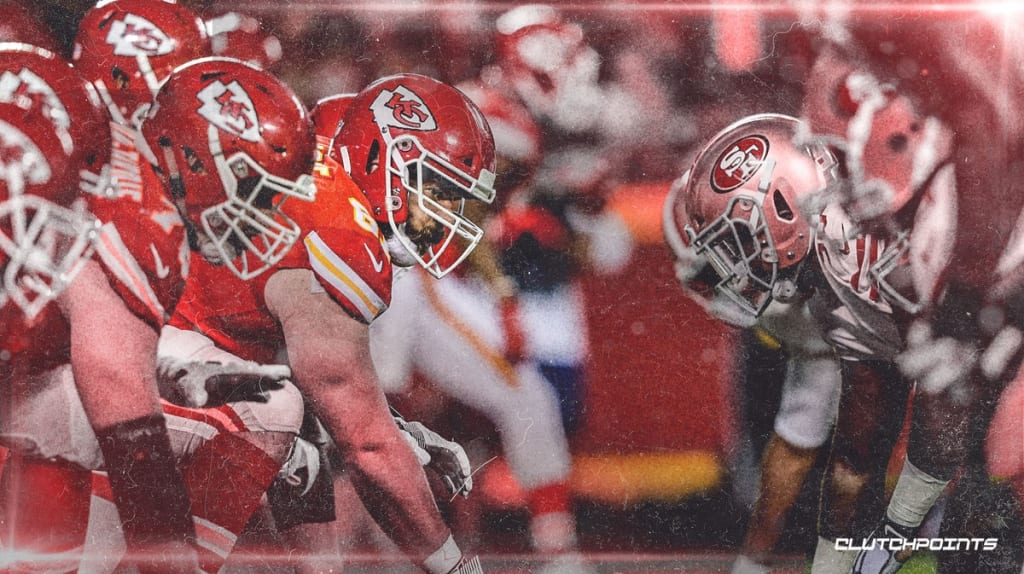 In case you're living under a rock or don't care, Super Bowl LIV is about a week away. Most of you are probably preparing to host a Super Bowl party or attend one, whether it's at a friend's house, restaurant, etc. The big game between the Kansas City Chiefs and San Francisco 49ers in Miami is a matchup that's worth tuning in for. I asked my followers last week which team they're rooting for to win it all. A majority of people said that the Chiefs are going to hoist the Lombardi trophy. My pick to win the big game is the 49ers. The Chiefs are in the Super Bowl for the first time in 50 years, but I see San Francisco winning by less than 10 points. Last I checked, according to a Sporting News article, Betonline.ag listed Kansas City as a point and half favorite over San Francisco. Here are some facts about the Super Bowl:
•A 30-second ad for this year's event costs $5.6 million, a 107% increase from 2008.
•The average cost for a ticket between the Chiefs and 49ers costs $6,785, according to SeatGeek.
•According to the Daily Meal, chicken wings are the most popular Super Bowl food.
I've been to two Super Bowl parties in the last 10 years. Sure, my beloved Cowboys aren't in this year's big game, but I enjoy the food, the game in general, and commercials better than the half-time shows. Most of those half-time show performances are boring and uninteresting. I would say the one performance that I enjoyed the most in the years I've been watching the Super Bowl was Lady Gaga. It was entertaining, sung along to most of her songs, and got me in the mood. As far as my plans for Super Bowl Sunday, I haven't decided on where I'm going to watch the game. However, I have plenty of time to decide between now and then.
I recently asked my followers on Facebook and Instagram the following question:
What is the reason why you celebrate Super Bowl Sunday?
Then I had them choose options posted in my Facebook and Instagram stories:
•For the game
•For the food
•The commercials
•Half-time show
•All the above
•Not interested
I'm going to start with the Instagram results first:
•For the game (27%)
•For the food (73%)
•The commercials (64%)
•Half-time show (36%)
•All of the above (57%)
•Not interested (43%)
And now for the Facebook results of this poll:
•For the game (33%)
•For the food (67%)
•The commercials (25%)
•Half-time show (75%)
•All of the above and not interested (50%)
I'm glad that a certain NFL team is not in the Super Bowl, like they are almost every year. A team who shall not be named in this article. Most of you probably know who I'm referring to. I rarely go to parties, because I'm more of a homebody. I'm usually attend a Super Bowl party for the food, commercials, and the game. If I'm able to get out of the house for Super Bowl Sunday, I know I'll have a great time. I'm reminding everyone to have fun responsibility and enjoy the game.
Be sure to follow me on social media. The info to all of my social media pages can be found in my bio. If you enjoyed any of my articles, including this one, please feel free to send me a one-off tip, which is located at the end of every article. No tip is ever too big or small. It'll help me and other Vocal content creators to write better stories. Also, I encourage everyone to join Vocal+, a premium membership for Vocal content creators like me to write better stories, connect with creators, and a lot more. So be sure to sign up for that membership and support your favorite Vocal content creators.