Standing With Jemele Hill
On Monday, Jemele Hill took to Twitter and called Donald Trump a bigot and a white supremacist.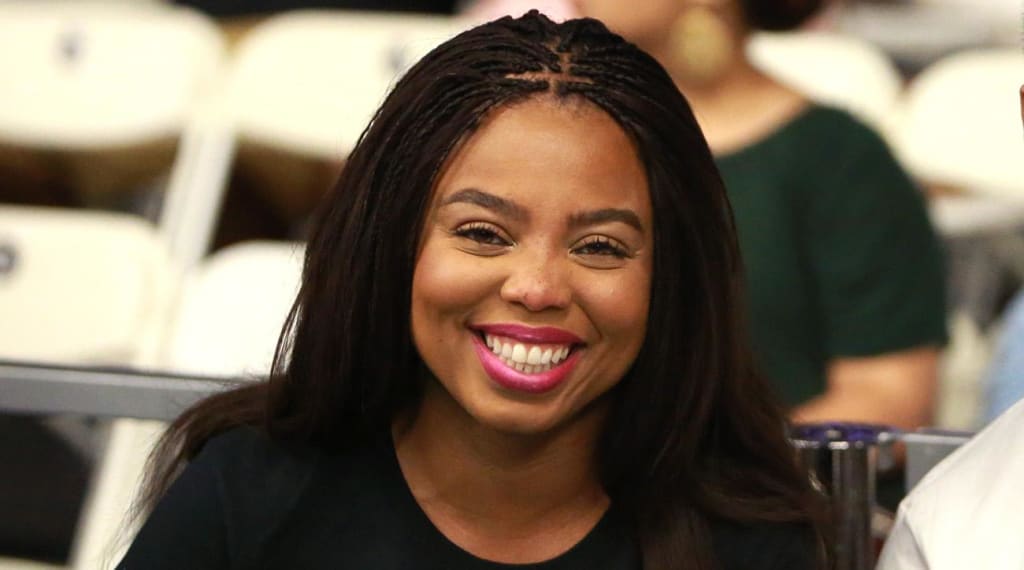 If her name sounds familiar, it's because Hill's one of the most well-known women in sports media, and her biggest role right now is co-hosting the 6 p.m. showing of ESPN's Sportscenter with Michael Smith. Her words did not go over well with the company.
The Worldwide Leader In Sports issued an apology that was just awful. It sounded fake, like when your mom forced you to apologize to your brother for punching him in the face. There's reason to believe that the network filed this "apology" to prevent people from getting upset with them and aligning their views with a particular side. Hey, ESPN, I'm over here: it's 2017. No matter what, people are going to be mad about your actions.
This situation, however, has nothing to do with ESPN's politics. It has everything to do with how they handled their discipline of Hill, who was just stating facts.
Donald Trump has been in office since January. It's September at the time of this writing. In the last nine months, we have more than enough information to consider Trump a white supremacist, and the fact that ESPN felt the need to comment on Hill's remarks—which were factual—is ridiculous. They shouldn't have said anything. There was no reason.
Jemele Hill's comments were spot-on. When it comes to watching Trump, there are two parties—those who see him as someone who condones white supremacy, and those who don't want to see that he tolerates white supremacy. (See Clay Travis or Britt McHenry or Jason Whitelock or anyone who isn't Shannon Sharpe that works at Fox Sports.)
Sarah Sanders, the White House's press secretary, called Hill's comments "outrageous" and "a fireable offense." They were quick to speak directly about Hill's comments, but we're still waiting on Trump to condemn what happened in Charlottesville. But, you know, there was violence on both sides. So he's not going to do that. If calling a spade a spade is "outrageous," what does the administration think about Donald Trump Jr. going into meetings with the Russians to get dirt on Hillary Clinton? Is that a fireable offense? Does Trump Jr. even have a job?
ESPN has regressed tremendously in recent years. Outside of the live sporting events, their content sucks. When you're in the media business, opinion and quality sell. It's up to you to merge the two. The new-school companies like Bleacher Report, The Ringer, and SB Nation are taking over because they create quality content and know how to get the younger generations to consume it. These companies don't have any political alignment, and, if they do, it hasn't permeated the viewership. (Turner owns B/R. They also own CNN. I have yet to see people condemn them for leaning one way.)
ESPN, however, brought this on themselves. To compete in today's landscape, having opinionated writers is a necessity. When they first started out, there was no company like them, and they reported all the news all the time. That doesn't happen anymore. Too many people are connected. Now, when they focus more on people like Stephen A. Smith, the older crowd is going to hate it because it's not what they're used to, and the younger crowd doesn't care because they aren't paying attention. If you feel strongly about sports, the chances are you're the same when speaking about another topic. Hill's just happened to be about politics. And her opinion is also a fact.
There's the conspiracy theorist in me that feels the company wants to suppress the truth because it's ugly. Who wants someone to admit that the president is a white supremacist? Especially when that platform is for sports, a profession that provides viewers an escape from what's going on.
On the other side, you have a company like Fox, who would've tarnished Hill's reputation had she bad-mouthed the man who's like Jesus Christ to them. (Seriously, Fox is terrible). Whitlock and Travis are unbearable. We don't need people like them having a platform, and we certainly do need them in our society. It has nothing to do with politics, either.
Travis, who most probably peaked in high school, dared to tweet "calling someone a white supremacist is like calling them a pedophile. You better be 100% right with that accusation." This is just... wow. Both are serious. It's true you shouldn't jump to such conclusions, but we have video evidence of the president not condemning white supremacy and then fighting with a reporter about it. Trav, buddy, Jemele was right. Clay is the same guy who damn-near threw a tantrum when Delta wouldn't let his kid fly with lice. I don't know if that means anything, but he wrote 2,800 words about it.
Then, there's Britt McHenry, who's infamous for berating a tow truck driver back in 2015. McHenry, who also probably peaked in high school, had to bring out the "Do you know how I am?" phrase. That came when she was at ESPN, so people knew her. Now, at Fox, that won't work because her employer is too busy losing views to whatever's on Animal Planet. ESPN eventually parted ways with her.
But Hill's case isn't like McHenry's, and her personality is nothing like Travis'. She, much like many other media members, wants to use her voice to incite change. Unlike most of her colleagues, her comments come to more scrutiny because they reach more people because she's a woman and also because she's black.
I stand with Jemele Hill. ESPN shouldn't worry about one of their star anchors telling the truth. Sportscenter isn't a political show, but we as a nation have to break out of our comfort zones. For us, sticking to sports isn't an option. If you have a platform, leverage it. If you don't have a platform, create one and then leverage it. Utilize free speech. According to Trump, Nazis with guns are covered by free speech. That means you are too.
Reader insights
Be the first to share your insights about this piece.
Add your insights