Sorting Out the Possible Eastern Conference All Star Team
With the majority of the star power resting in the West, a spot on the Eastern Conference All Star team has never been more available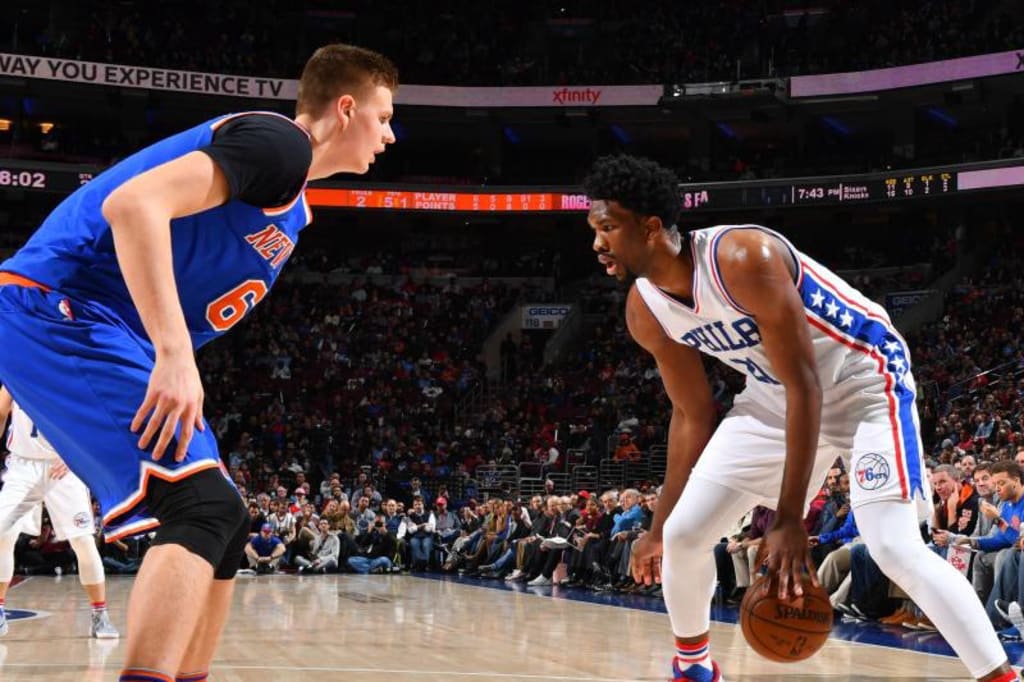 Jesse D. Garrabrant/Getty Images
It has been extremely apparent over the last few months how much better the Western Conference is than its Eastern counterpart. To say talent was evenly spread across the two conferences would be a bigger lie than Steph Curry claiming his infamous dance at Harrison Barnes' wedding wasn't meant to make fun of LeBron James.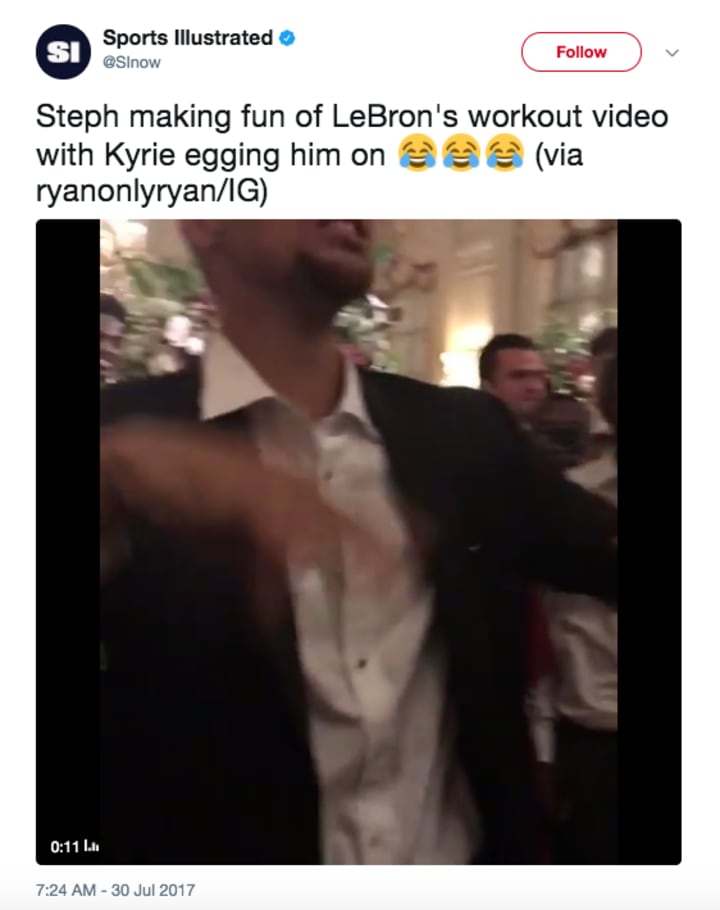 The video is almost a perfect depiction of what the conferences are like today. Steph Curry and the rest of his superstar buddies are sitting around mocking one of the only stars remaining east in LeBron, while another Eastern Conference star Kyrie Irving stands on the side laughing, hoping to join in on the fun.
It's exactly what we've seen this offseason. The Western Conference was already loaded with talent before they added Jimmy Butler, Paul George, and Paul Millsap from the East. That's not even including two superstars who could be heading West to join them in Carmelo Anthony and Kyrie Irving.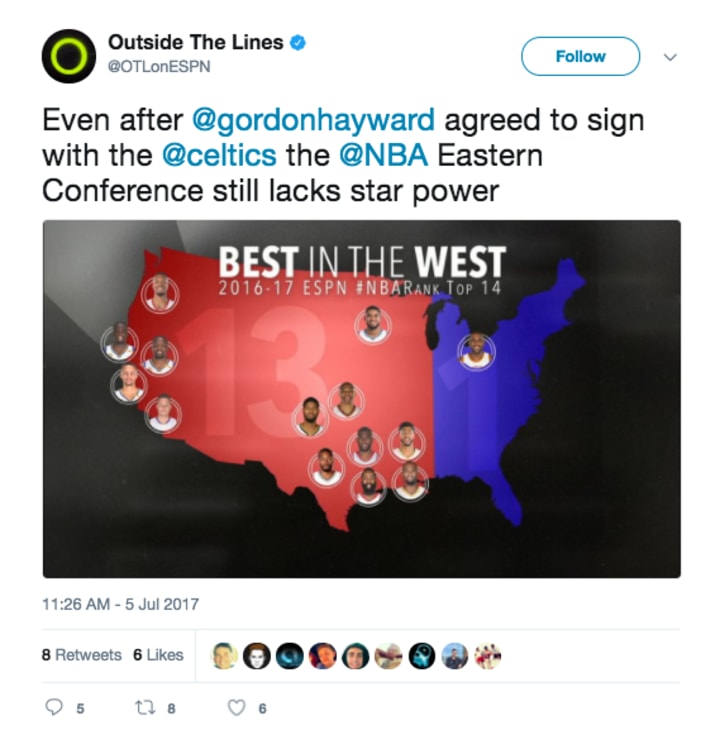 All five of those players made the All-Star team a year ago, with two of them starting. Watching the slew of players fight for an All Star appearance in the West is going to be like watching black Friday shoppers fight their way into their local Walmart. On the other side watching the skirmish, attempting to represent the East will be like skateboarding down an abandoned highway.
There are still a number of players who are, or could be worthy of an All Star berth, with different degrees of legitimacy to their claim.
The Locks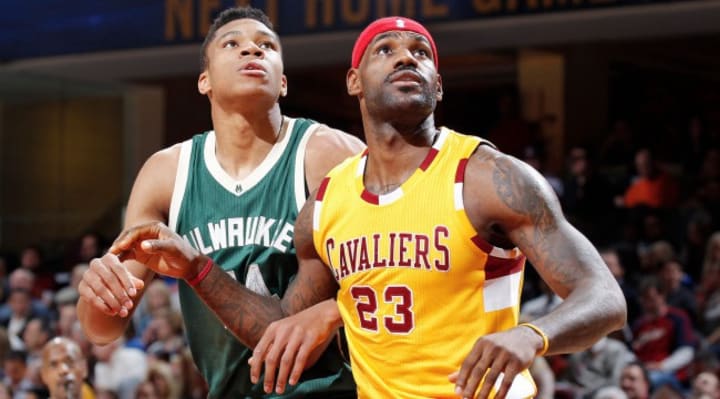 LeBron James, Giannis Antetokounmpo, DeMar DeRozan, John Wall, Isaiah Thomas, Kyle Lowry, Gordon Hayward
For argument's sake, Kyrie Irving and Carmelo Anthony are both left off the list even though they're currently in the Eastern Conference. Carmelo has already essentially begged and pleaded to go to Houston, and Kyrie Irving has named two Western Conference teams to his wish list, while the Suns are one team who are openly looking to acquire him.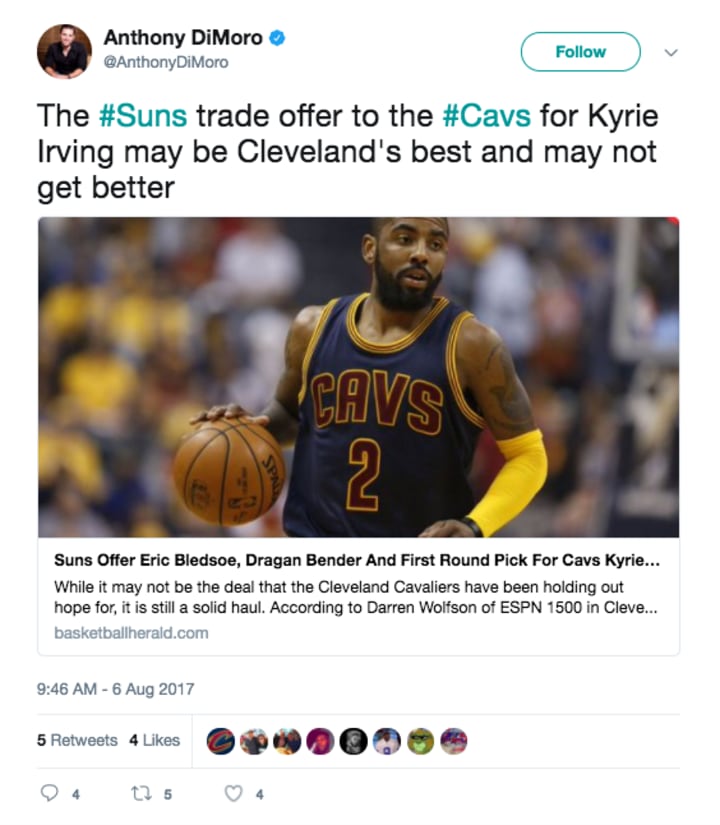 There are few arguments on the list above. LeBron James is still the best player in the world, the Greek Freak could become the best player in the world, and John Wall could possibly become the best all around point guard in the NBA.
Thomas, Lowry, and DeRozan all catch their fair share of criticism from those around the NBA who look to put down every potential star, but there's no chance they won't find themselves at the Staples Center for this year's All Star Game. Lowry will bounce back from injury, and despite defensive woes, IT and DeRozan are still two of the top scorers in the NBA, finishing third and fifth respectively for most points per game last season.
Hayward isn't a first time All Star, but will be making his first All Star appearance in the East. He may be one of the lesser known stars in the league, but that certainly won't be the case next season as he slides into one of the two open slots in the starting lineup.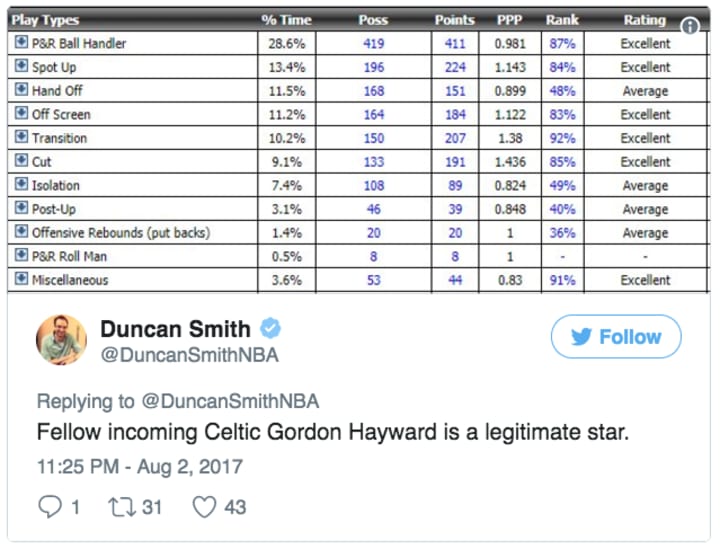 Second Tier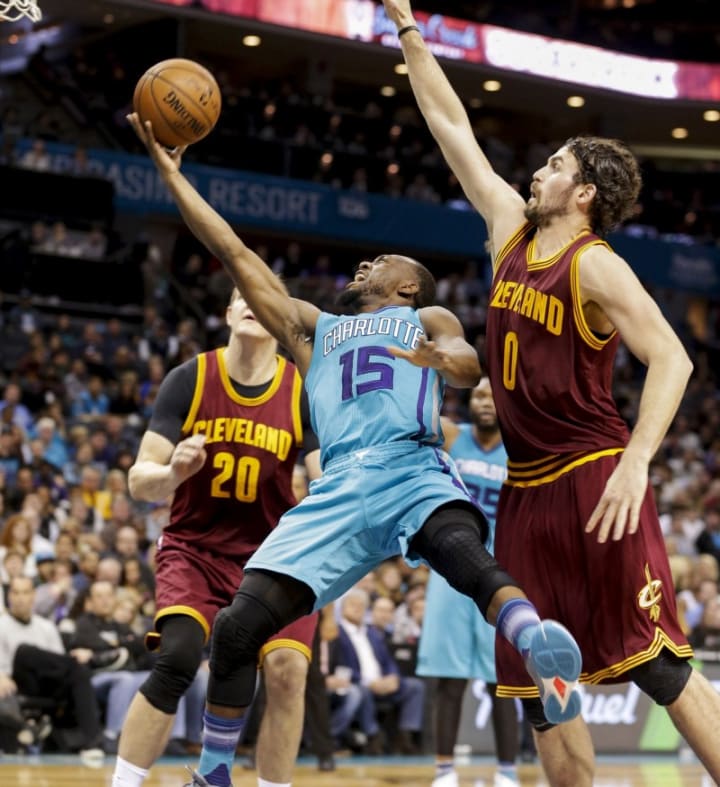 Kevin Love, Kemba Walker, Dwyane Wade
This is where the list already begins to get less attractive, even though these players are still legitimate stars in the league.
In a weird way, Walker might be the easiest shoe-in here. He was the only player out of these three to actually play in last year's All Star game, had a career high in points per game, field goal percentage, three point percentage, and was already a monster in the pick and roll before Dwight Howard arrived.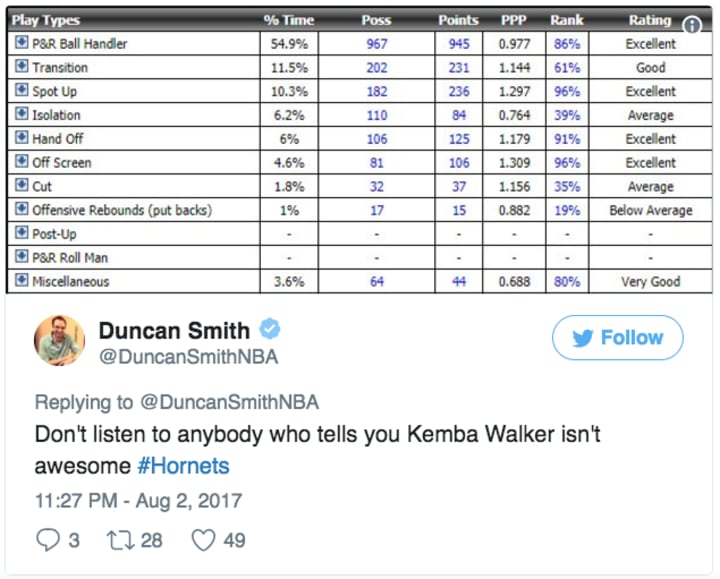 Love has weirdly ridden a roller coaster from being overrated to underrated, so who knows where he'll end up next season. With Kyrie likely on his way out, Love could see an increase in his already All Star-worthy numbers from last year. He's still a monster on the glass, and underrated defender, and will continuously benefit from playing with LeBron-as long as he's still on his team. He's been part of trade rumors in the past, so he could be on his way out if the Cavs look to get younger.
Wade has become an afterthought, and reasonably so. He finished with his lowest points per game since his rookie season, which coincidentally was the last time he didn't make the All Star game until last season. He shot a career low during his first year on the Bulls, and clearly saw his defense slip at times as his will to actually compete isn't what it was. Wade still might make it to the All Star game simply because of who he is, which shouldn't be that big of a surprise considering he finished second in the Eastern Conference fan voting at the guard slot last year. He may even end up starting.
Past All Stars Who Can Make A Return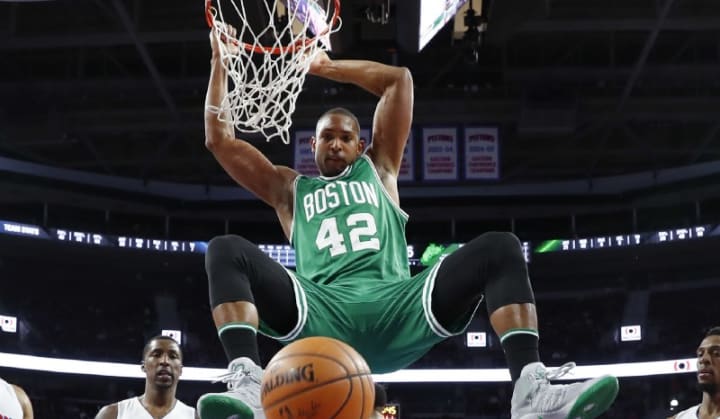 Andre Drummond, Al Horford, Derrick Rose
Before you aggressively click that big red X in the corner for even mentioning some of those names here, a return isn't totally out of the question if a few things go the right way.
Drummond is still just 24 years old, so it's not like the man is getting worse. The Pistons did want their center to expand his offensive game last season, something that simply didn't happen. Although the whole "lack of breathing" thing that Drummond fixed in the offseason definitely seems like something that shouldn't be overlooked.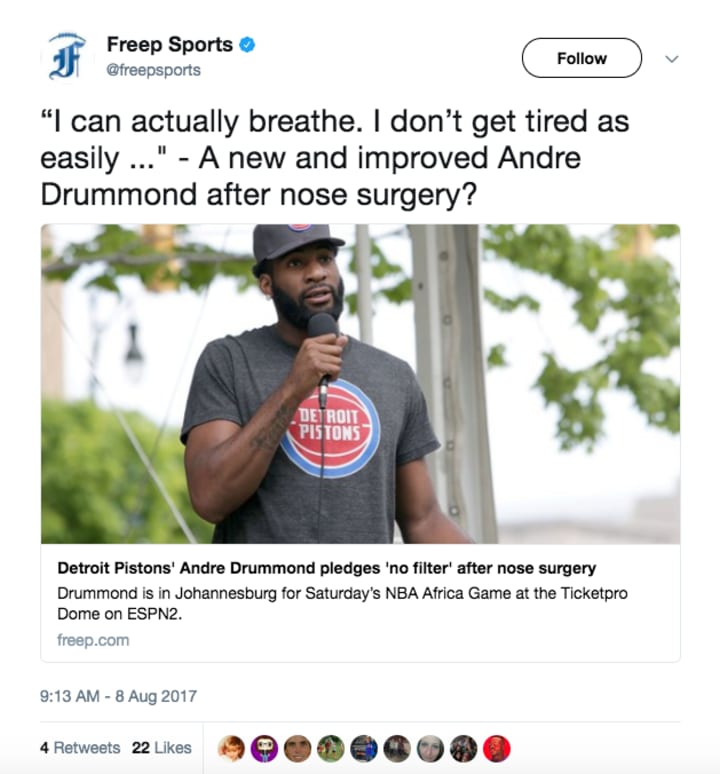 Hopefully that can help him bring his minutes, points, and rebounds per game back up to what they were two years ago. If he gets back to neutral while improving his rim protection, he could keep some of the younger up and coming centers out of the All Star game for another year.
Horford and Rose are more likely to succeed based on the players around them. Big Al had a solid season during his first year in Boston, and will hopefully see an increase in production with Hayward arriving. Horford does plenty defensively on the stat sheet, with 1.7 steals and 1.3 blocks per game, and even more off of it. Plus, everybody loves voting for a winner. If the Celtics are running away with the East, don't be surprised if the captain of the defense gets the nod.
Rose is much more unlikely to return considering he isn't even close to the MVP form that earned him the All Star invite five years ago, but then again, he hasn't shared the court with the best player since Michael Jordan. If Irving leaves and Rose takes over as starting point guard, he could enjoy a massive increase in production. If Mo Williams and Zydrunas Ilgauskas can make the All Star game because of LeBron, a former MVP has a shot.
Fan Favorites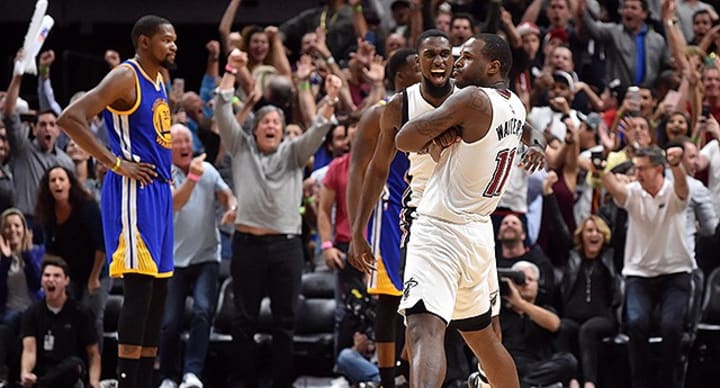 Joel Embiid, Dion Waiters
There's no question if Embiid has the talent to be an All Star. Averaging 20.5/7.8/2.5 is a stat line that can easily get you your first appearance with the rest of the league's best. The only thing people continuously ignore is the fact that the big man has played just 31 games in three seasons. He didn't even make it to the All Star break before getting shut down, yet still managed to finish among the top vote getters. If he's healthy he's in, but that's an Embiid sized "if".
Waiters doesn't exactly have the same stats to back up his case as Embiid, but certainly has a similar amount of love. Every single time Waiters heaves up a dagger three from the sidelines and immediately begins to celebrate and/or curse out the home fans in front of his, and NBA angel gains its wings. Some people just want to watch the court burn, and there's no better way to do that than to have Dion Waiters steal the show during the All Star game. If he can continue off his second half success from last year, it's going to be hard to keep him off the roster.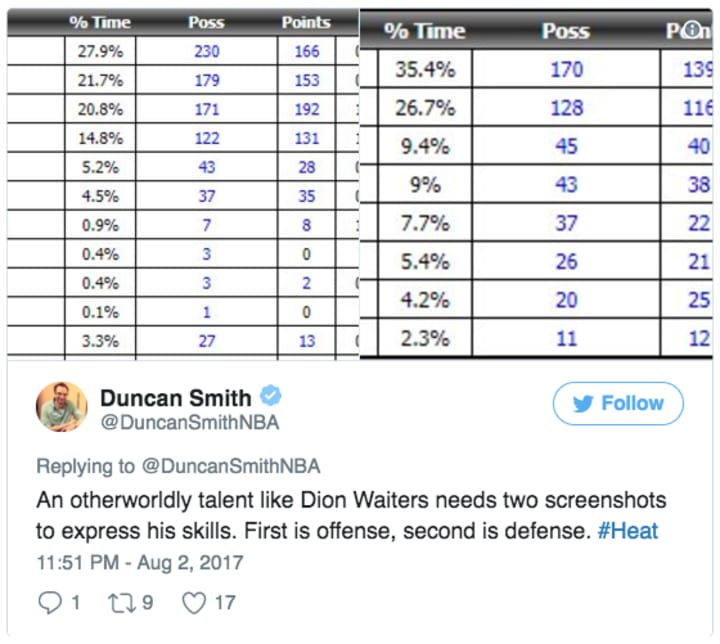 Young Stars To Make The Leap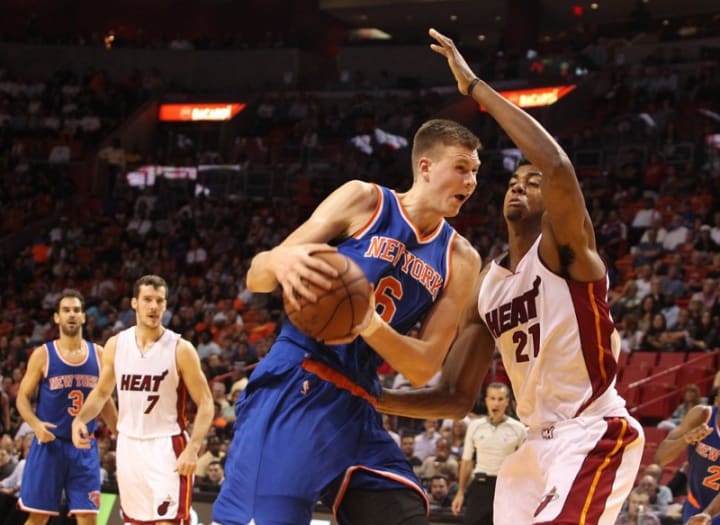 Kristaps Porzingis, Hassan Whiteside, Bradley Beal
These are three guys who can certainly benefit from all the talent from the East heading West.
The Zinger was bound to make it to the All Star game anyway. He's one of the most impressive players in the NBA and gives you a highlight reel worthy play every single night. Averaging 18/7/2 over the course of a year is enough to earn you an All Star spot, and those numbers are bound to increase as he quickly becomes the focal point of the offense.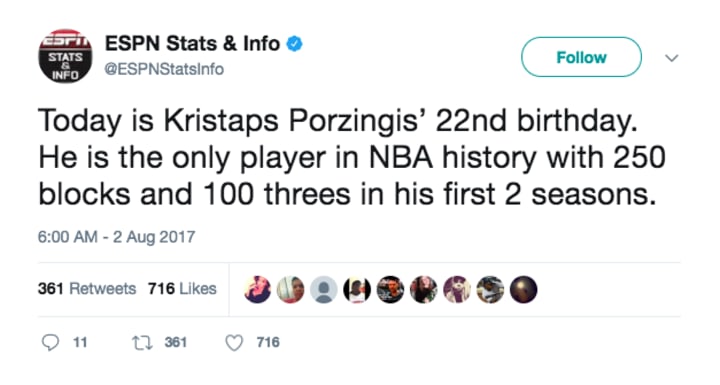 Zinger isn't the only monster who could make his first appearance at the All Star game if Whiteside puts up DeAndre Jordan-esque numbers. He didn't quite maintain the insane 3.7 blocks per game he finished with back in 2016, but a double-double machine always has a shot to catch an invite.
Beal is another player who has gotten better every single year, and just needs that one last step to become an All Star. Normally averaging 23+ with 40% shooting from deep lands you that coveted position on the roster, but that wasn't the case last season. With Butler and Irving out of the backcourt for the All Star game, one of those spots can easily be Beal's next year.
Those 15 players above may have a strong case for their invite to get smoked by the West next season, but there is still a ton of youth that could pave the way for a long run of All Star berths. Players like Otto Porter, Avery Bradley, D'Angelo Russell, Jabari Parker, Aaron Gordon, and Ben Simmons all have the potential to make the roster. They just need to put that potential on the court, and seize those wide open seats on the bench this February.
If they don't, your phone might start ringing. If it's a 617 area code, chances are it's Brad Stevens asking if you're available to take on the West.
About the Creator
Staff Writer at The Unbalanced. Aspiring trophy husband. Can be found arguing hot takes and hating Spike Lee. Stay positive, test negative.
Reader insights
Be the first to share your insights about this piece.
Add your insights