Should The Devils Trade Cory Schneider?
Does this goalie have to go? Yes, no, maybe so.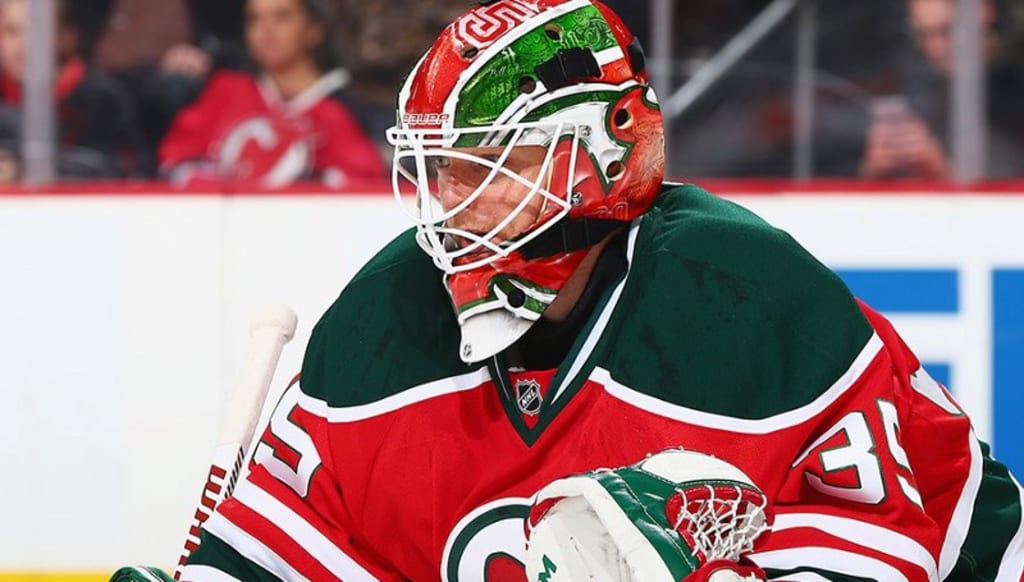 Devils Goalie, Cory Schneider. Image via Twitter.
This season started with a lot of hope for the New Jersey Devils. But after a difficult month during December, they find themselves near the bottom of the Eastern Conference standings with just 51 points to end January. Another disappointing year in what has become a lengthy rebuild has many asking questions about the future.
Naturally, this is when the trade demands start as frustrated fans want to see a change. A franchise that typically sits back at the deadline, the Devils now are under the leadership of GM Ray Shero, who has pulled off some outstanding trades over the years. (Remember the three days in February of 2013 that brought Brendan Morrow, Douglas Murray, and Jarome Iginla to Pittsburgh?) Now, perhaps more than ever, Devils fans can expect moves to be made.
Over the past few weeks, one popular rumor surrounds trading goalie Cory Schneider. This has generated a lot of response from Devils fans, and is worth consideration.
Why They Should
Schneider has had a bad year, especially by his own standards. His 2.71 GAA and .910 SV% are the worst of his career. This has opened the door for backup goalie Keith Kinkaid, who has performed well and is putting up career highs by contrast. Additionally, the Devils have two young goalies in Scott Wedgewood and Mackenzie Blackwood, each of whom have put up starter's minutes in Albany. Wedgewood played four NHL games last season and was very impressive, saving 111 of 116 shots and grabbing the first shutout of his NHL career. Between Kinkaid and Wedgewood, the Devils can find a goalie to rely upon long term.
When a team is in the midst of a rebuild, it must be willing to part with players who will generate the most value in order to improve. The trade for Taylor Hall proved that Shero is willing to do this, giving up top-line defenseman Adam Larsson in the swap. Apart from Hall, Schneider may represent the greatest amount of pure value on the team, in spite of his poor play this season. In a true rebuild, blowing up the team this way could prove to be the most beneficial long term move.
What kind of value could Schneider bring to the team? Larry Brooks of the New York Post has had a lot to say on the matter, and it has suggested some interesting scenarios. First, there is a deal involving the Dallas Stars, who have plenty of youth to move. It could require taking on either Kari Lehtonen or Antti Niemi, but could bring a bevy of picks or young talent to develop as well. Second would be the St. Louis Blues. Brooks suggests that Jaden Schwartz might be in play, though it is doubtful that St. Louis would part with a top-six forward. Kevin Shattenkirk's name has been a popular one in recent weeks, so perhaps he would be a player New Jersey can push for. This would improve the Devils' defense, which they desperately need. It would also reunite Schneider with former teammate and Blues Assistant GM Martin Brodeur.
Finally, there is the Winnipeg Jets. Jacob Trouba's name circulated early in the season after he requested a trade, but after holding out, the young defenseman got a new contract and has had an uptick in production. He is on pace to set career highs in just about every statistical category. Despite his increased production, the team continues to struggle, especially in net. Ondrej Pavelec has even spent some time in the AHL this season as the Jets try to find answers. Even if Trouba has backed off his initial request, a top-pairing role in New Jersey would be tempting for him and Winnipeg would get an answer to their goalie situation in Schneider. It would stand to benefit both teams greatly.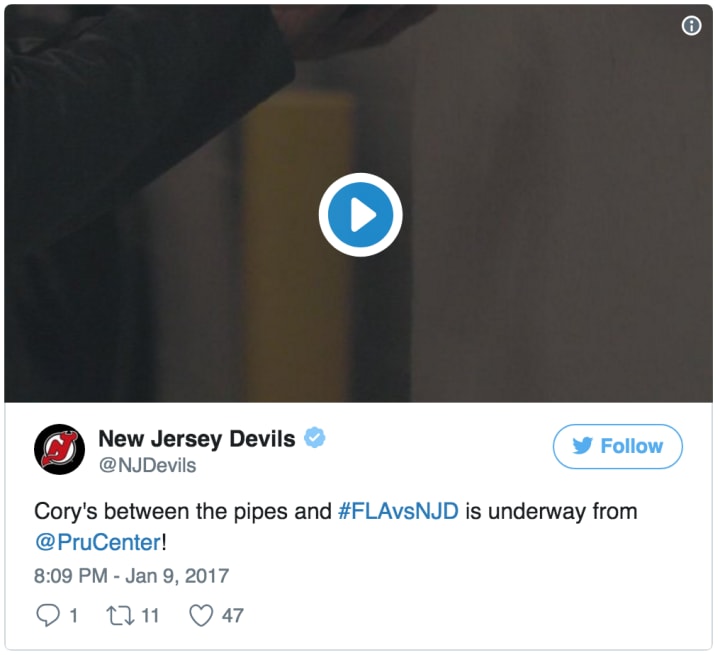 Why They Shouldn't
There's plenty of weight to this argument as well. Schneider has afforded the Devils an easy transition out of the Martin Brodeur era, quickly becoming the third winningest goalie in franchise history in parts of four seasons. He was named an All-Star last year and has put up great numbers overall with the club. While one approach to a rebuild is to sell off talent for the sake of development, another strong approach is to build around the assets already on the team. Schneider represents one of the most stable and promising assets on the roster. There is decidedly more upside with Schneider than the poor stretch he's shown this year.
Much of that may be due to weak defense as well. Schneider hasn't had much support from his defense, which has allowed more goals (2.88) and shots (31.2) per game than the league average (2.76 and 30.0). The current roster features three defensemen who have less than 100 games played, each of them forced into active duty thanks to some key injuries to veteran blue-liners. The Devils are weak at this position, and Schneider may be taking the brunt of it.
Finally, Schneider also has a no-trade clause in his contract. He would have to waive that in order to move anywhere, which can make any negotiations harder. Unless he's going to a playoff-bound team, there's a good chance he chooses to stay. Of the three teams listed above, only St. Louis is currently in playoff contention.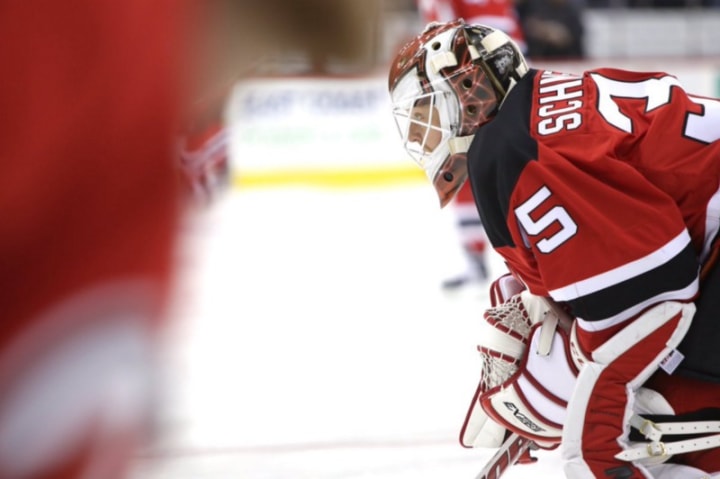 So where does Schneider end up by the end of the season? Will he waive his no-trade and head for greener pastures? Or will the Devils commit to him long term? The stronger case may be in keeping him and using him to build around. Schneider could return to All-Star form if given the right defenders in front of him. The Devils need talent, and strengthening their defense may also support a goalie who has already proven himself in this league. New Jersey should be making trades, but keeping Cory Schneider may be the more valuable option.
hockey
NJ Resident, Hockey fanatic, Staff Writer for The Unbalanced.
Receive stories by Kyle Vandenberg in

your feed