Should Jose Altuve's Early Struggles Raise Concerns for the Astros?
Jose Altuve is a four time All-Star for a reason. There's no need to panic, Astros fans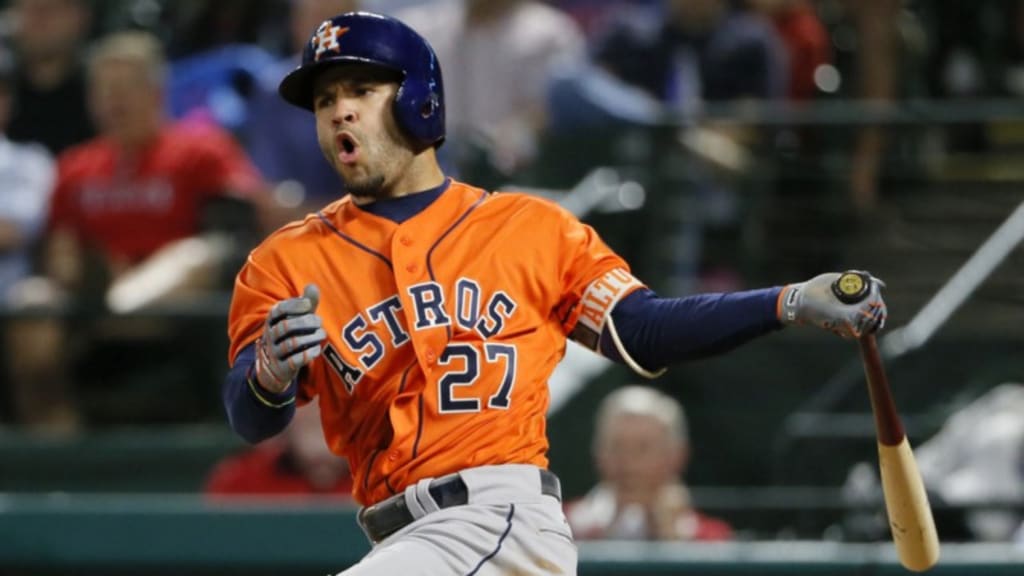 MLB.com
Baseball is a game of failure. You fail 3 out of 10 times, you're a hall of famer. Through eight games, Jose Altuve is hitting just .188. He hasn't hit any home runs, no extra base hits, and has only stolen one bag. It's not the typical play we see from Altuve, but it's so early in the season, there really isn't any reason to worry.
He's proven himself
Jose Altuve has silenced the critics in his career. Regardless of being only 5 foot 6, Altuve has become one of the most electric players to play in the Majors. Through the month of April last season, Altuve was hitting .305. I know that's a far cry from where he's at right now. But in the game of baseball, you're going to have your ups and downs, especially at the plate. Hitting is the most difficult part of the game, regardless if you're one of the best, there will be times where it will be a struggle.
Altuve has a career .310 batting average. That is certainly no fluke. When it comes to hitting, it's a mental game. The best hitters go through slumps, unfortunately he is going through one at the start of the season.
Two time batting champion, two time silver slugger award, gold glove award recipient, the resume goes on and on for this guy. The fact that Altuve continues to be one of the best players in the Majors, considering his size, is honestly amazing.
In case people didn't know, when Jose Altuve showed up for a tryout in his home country of Venezuela at 16, the Astros told him he was too short. He showed up the next day, and they gave him a chance.
This roster is filled with lots of talent. Carlos Correa, Carlos Beltran, George Springer, Jake Marisnick... Frankly, the entire team is struggling right now. They're hitting .232 as a team, but are managing to hit the long ball with 11 homers so far. Altuve is surrounded by many good hitters. He's proved through the years that he's one of the best hitters to ever wear an Astros uniform, and became the fastest player to reach 800 hits in 2015, passing Hall of Famer Craig Biggio.
2017 Will Be Another Big Season
Altuve has put to bed any talk about being too small to play a sport. This guy has taken all the criticism, and eaten it up. It doesn't matter that Altuve is off to a slow start, I have no doubt the four time All Star will hit over .300 just like last season. His defense is flawless, and that's another department where he's a huge part of the Astros organization. Houston has one of the best shortstop/second base combos in the big leagues with Altuve and Correa.
It's a 162-game season. I certainly don't think the Astros organization will be getting worried at this point about the productivity of Altuve so early in the campaign. Astros fans, please don't worry. There is a reason he's put up these type of numbers in his career. A .310 lifetime hitter doesn't happen by chance, Jose Altuve is really that good. Give him some time to bust out of the slump, and he'll be back to stealing bags and legging out doubles at the top of the Astros lineup.
Reader insights
Be the first to share your insights about this piece.
Add your insights