Should I Let My Kid Play Football at a Young Age?
The Pros, Cons, and Benefits of Playing Youth Football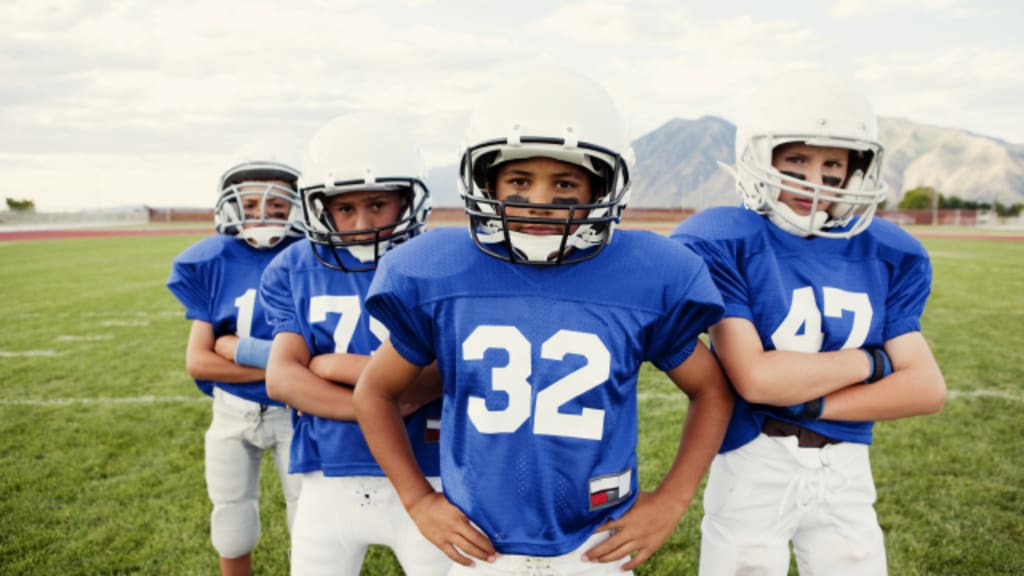 Yes.... to go ahead and answer your questions and address your fears and concerns of your child playing football at a young age; it is possible to have a safe, enjoyable, and learning experience without any major injuries. As adults, we have to understand that when anyone is playing any kind of sport, or really anyone, they the potential to suffer injuries. The best thing we can do and parents can do for their child is preparing for it.
You may be asking yourself, "What does he know and how do we know what he is saying is accurate?" Well my experience comes from the age of eight years old and playing all levels of football (little league—pro) and I can tell you that football is a sport that has challenged me, taught me valuable life lessons, and built a strong foundation for my character that I learned at eight years old, that is a part of me and my everyday activities. I also have multiple friends, family members, and associates who have experienced the same level of benefits from the sport. I have personally experienced multiple knee injuries, a concussion, and other small tweaks and I wouldn't take it back or miss the opportunity to play football if I got a second chance
The important thing is to allow the kid to express him/herself and to be involved in things that they show strengths in and that they enjoy to do. I want to go over some pros, cons, and benefits so that you can pinpoint your specific concerns:
Pros: how will my kid grow and what is the good thing about playing football young?
Choosing the right team you put your kid in will put them in a position to be around positive men that will support and be a mentor to them.
Children learn the importance of teamwork, determination, responsibility, brotherhood, and respect. They are able to have a structure to keep them focused.
They are able to build social skills by working and going through tough times with friends that they know and meeting new friends. It gives them a fun environment and a collective goal that everyone is working to achieve!
They are staying active, healthy, and tired! So that way, you have growing healthy young boys and are in bed by the time you get home!
Cons:
Not having the right coaches can ruin the experience for you and your child. That is the biggest reason you choose a team, the coaches have to be tough but also encouraging. Watch for signs to see if the coach is actually teaching them and not just insulting, or that they are great communicators with the parents for updates, goals, and what they are teaching. I believe parents are a part of the team as much as the kid. Also, watch for the organization. If you can't tell who the head coach is, then you have a problem.
Another reason some may be afraid to let their child play is because coaches have to make sure they teach technique and the correct way to tackle, run, and play in general to prevent injury and fatigue. Concussions are a big topic in sports and they are possible at the youth level as well, maybe not as severe, but still an injury. That is where technique and giving them a rest comes into play.
Money and fees are sometimes a factor for some parents. Every team is different and it depends on the organization.
In the event that your child does become injured, and we hope that doesn't happen, it can put them in an unfamiliar situation; which really allows them to grow from that. As a child, they are able to heal fast and come back stronger.
The main thing is football is a sport that is going to build boys into men, in its own way. Football and sports, in general, have valuable intangibles that kids hold onto for the rest of their lives. They are coached by men that they will never forget and impacted them throughout their entire career. To close, I want to tell you what my coach always told us nearly every day at practice; "Football is not for everyone. It's tough, and you have to be prepared to weather the storm. If it is not for you then it's not for you. That doesn't make you a bad person or less than, it is just not for you." And that is totally true, with everything in life!
Thank you, and I hope learned a thing or two!