Shaw Sports History: Football Icons Vol. 1
Bob Gaudio, Bobby Simmons, Darryl Talley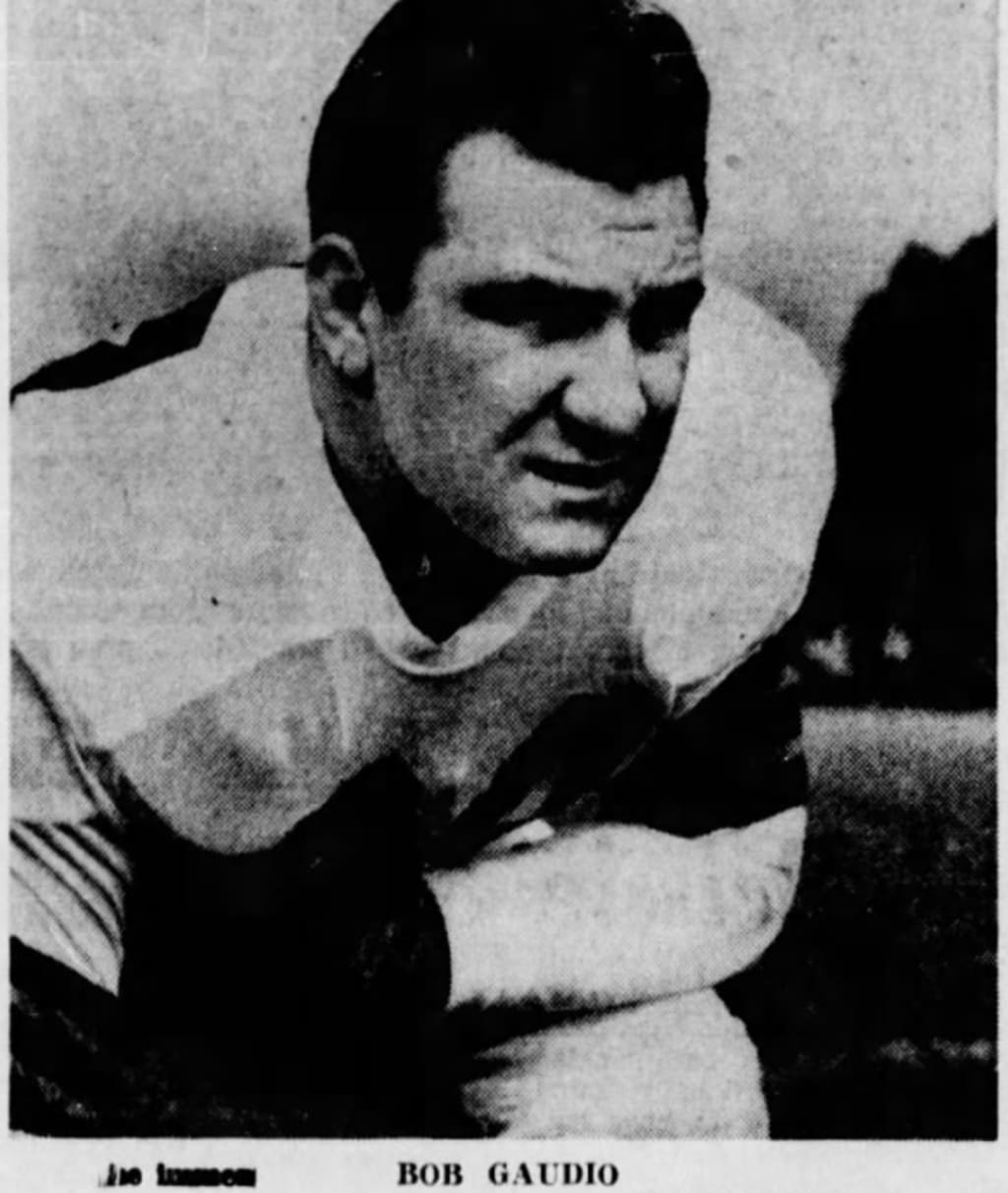 A 1951 press photo of Shaw Grad Bob Gaudio as a Cleveland Browns player.
Located in East Cleveland, Ohio, Shaw High School has one of the most long lasting but underappreciated sports histories in all of the United States.
From being the only school in the state of Ohio to have a stadium that hosted actual NFL games to all of the athletes from the 1800's to the present that have gone on to lead productive lives and make history along the way, Shaw sports has a decorated past that most schools could only wish to own.
Enjoy this continuing series that will introduce you to some of the greatest athletes to ever call themselves Shaw Cardinals. Feel free to join the Shaw Cardinals Sports Group on Facebook: https://www.facebook.com/groups/810810319312653/
ANGELO "BOB" GAUDIO - Browns Championship Lineman
Bob Gaudio graduated from Shaw in 1942 after becoming an All-Ohio lineman. He went to Ohio State to compete for legendary coach Paul Brown until being drafted into the Air Force in 1943 to fight in World War II. Gaudio returned to Ohio State in 1946 and was signed by the Cleveland Browns, where he reunited with head coach Paul Brown. While with the Browns, Gaudio won three All-American Football Conference championships from 1947-1949. After three seasons he retired to work for his father's construction company where it was said he actually made more money than football. Missing the game, Gaudio returned to the Browns in 1951 for one final season, just because he loved the game.
BOBBY SIMMONS - First Black Head Coach of Big 12 Conference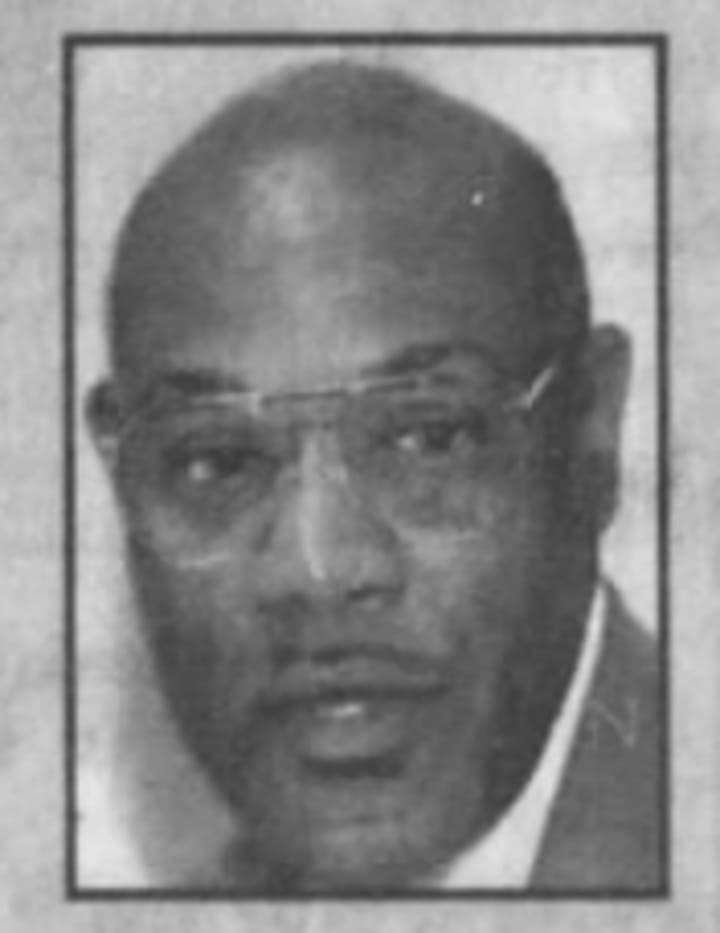 Class of 1967, Shaw's Bobby Simmons went on to make history during his journey in football. After ending his career at Shaw being named the Lake Erie League Player of the Year in 1966 he shined as a linebacker at Bowling Green from 1968 to 1970.
After his playing career ended he became an assistant coach at Bowling Green, Toledo, West Virginia and Colorado, where he was a part of a national championship program in 1990. In 1995 he became the first African American head coach in the history of the Big 12 when he was hired by Oklahoma State.
Simmons continued to make history as he was named the Big 12 Coach of the Year in 1997. He led his team to its first winning season and bowl since 1988. Assistant coaches who worked under Simmons were Les Miles who won the 2007 national championship with LSU and 2010 Big 12 Coach of the Year Mike Gundy.
After his time at Oklahoma State came to an end he went on to become an assistant to the first ever African American head coach in the history of Notre Dame, Tyrone Willingham in 2002. He finished his college coaching career as an assistant at University of Washington as he followed Willingham, who was hired as the head coach there as well.
DARRYL TALLEY - Four-time AFC Champion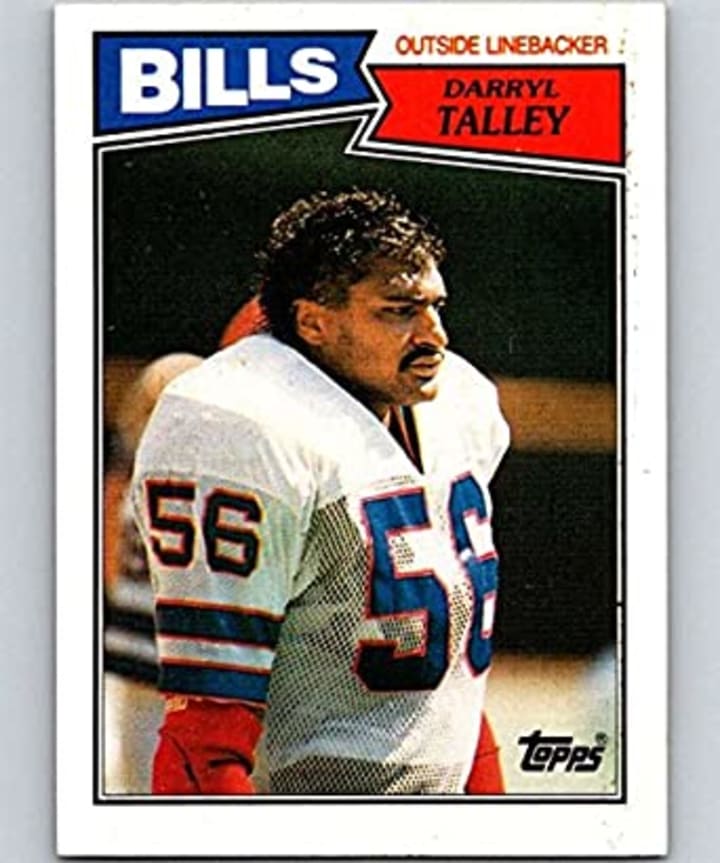 Darryl Talley graduated from Shaw in 1978, before becoming an All-American at West Virginia in 1982. He shared that honor with players like John Elway, Herschel Walker and Eric Dickerson. Talley was a second-round pick in 1983 by the Buffalo Bills, where he became one of the franchise's all-time greatest players. Talley was an NFL All-Pro selection at linebacker in 1990 and 1993. He made the Pro Bowl in 1990 and 1991. From 1990-93, Talley helped lead the Bills to a record four straight Super Bowls. Though the Bills went 0-4, there is no team in NFL history that has won four consecutive conference championships. Over his 12-year career he also competed in 18 playoff games including one apiece for the Atlanta Falcons and Minnesota Vikings before he retired after the 1996 season.
Shaw Sports History is brought to you by Track Stars App. Click the links below to download the world's first video streaming app for women's track and field for iPhone and Android users.
Track Stars App, available for iPhone and iPad users https://apps.apple.com/us/app/track-stars/id1489617224
Track Stars app is also available for Android users at: https://play.google.com/store/apps/details?id=com.app.trackstars