Rookie Wide Receivers From the 2018 NFL Draft
What Rookie Wide Receivers You Should Be Watching for Entertainment and Fantasy Football Based on Statistics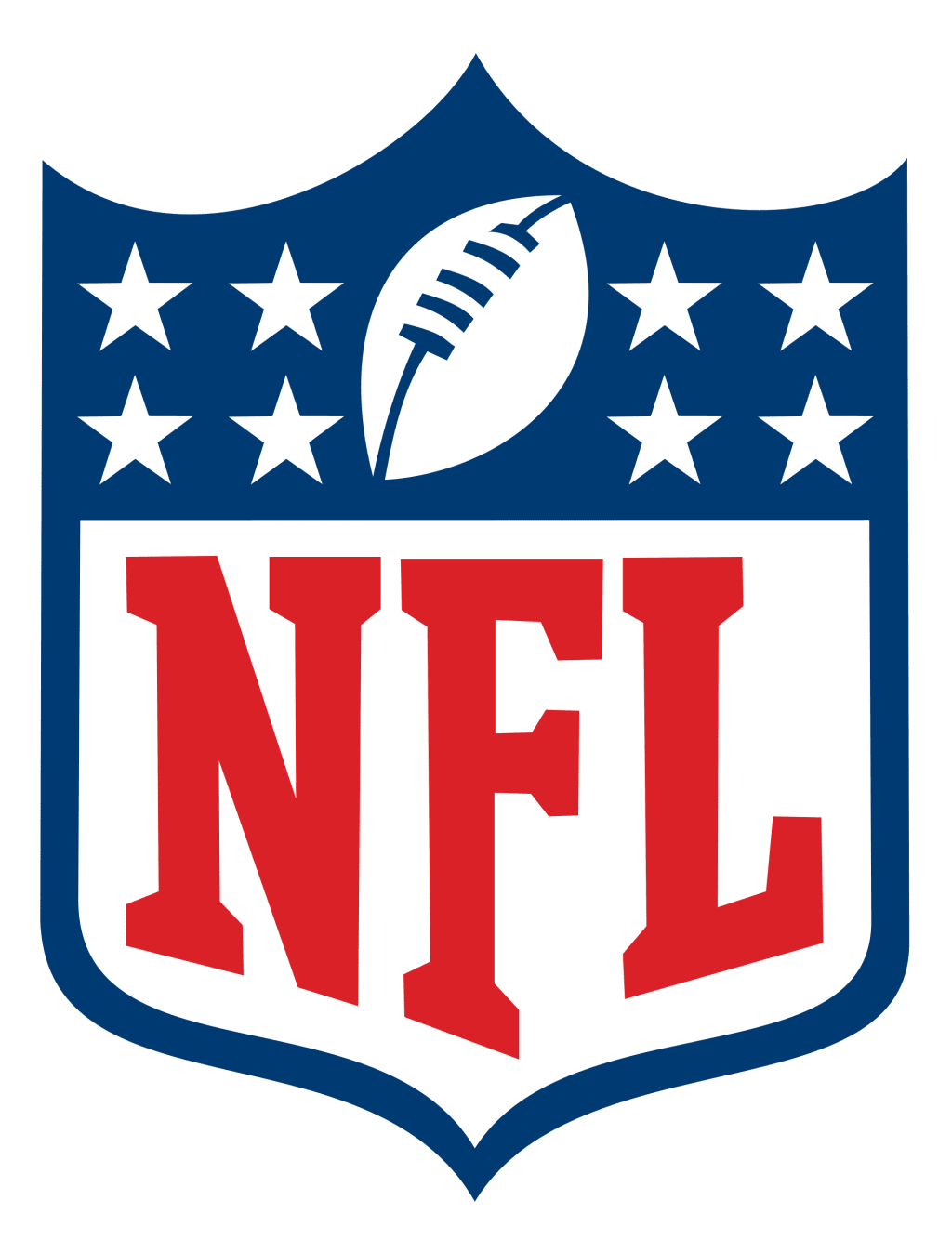 Are you looking for the best 2018 rookie wide receivers for your fantasy football team? Do you like learning the general rookie statistics for NFL? Or are you wanting to see which NFL team will have the best rookies for you to jump on the bandwagon for? Either way, below you will find my Top Ten ranking of the rookie wide receivers from the 2018 NFL draft based on their college statistics. There will also be a link to the website that I got the statistics from so you can do your own further research. Enjoy!
10. D.J. Chark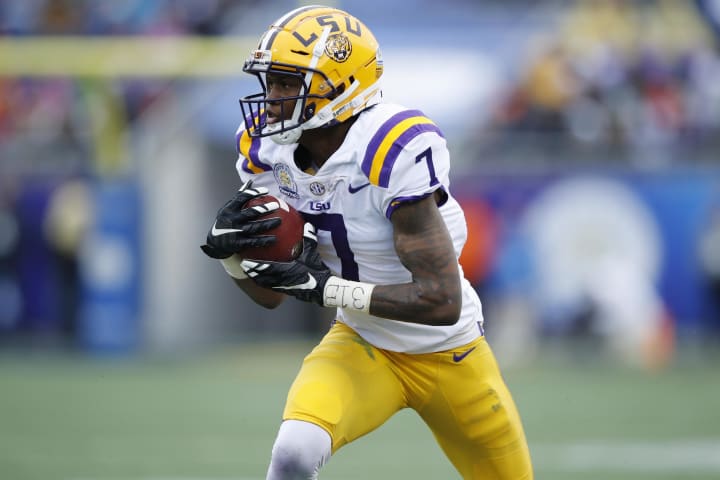 Number 10 on my list is D.J. Chark. He is a 21-year-old wide receiver from Louisiana State University that was drafted by the Jacksonville Jaguars as the 29th pick of round 2. Chark is 6'3" and weighs 199 pounds. With his college career racking up 1615 total yards and 10 touchdowns in 91 plays, I believe he would be a very good candidate as a wide receiver for a fantasy football team. This is especially true considering the skills that the Jaguars have as a team to help a rookie teammate progress in his career.
9. Jordan Lasley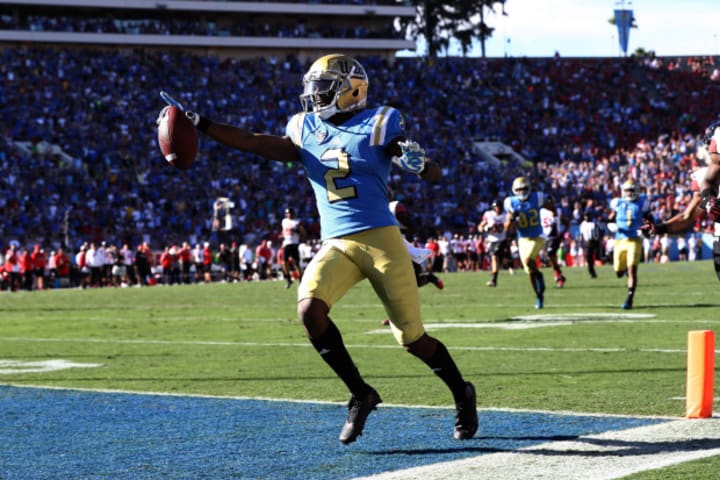 Jordan Lasley, the 21-year-old from UCLA, is my number 9 pick in the countdown. Lasley is 6'1" and 210 pounds, racking up college career stats of 1895 total yards and 14 touchdowns in 117 plays. He was drafted as the 25th pick of round 5 in the NFL Draft by the Baltimore Ravens. I think that—based on his stats—he will be able to provide a significant amount of talent that the Ravens are lacking in, allowing them to be more successful in their game-play.
8. D.J. Moore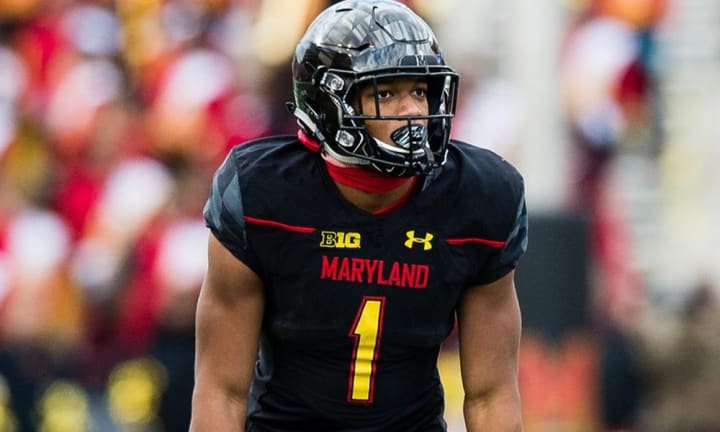 As a 6'0" 21-year-old that weighs 215 pounds, University of Maryland's D.J. Moore makes number 8 on my list. He was drafted by the Carolina Panthers as pick 24 in the first round of the NFL Draft. Moore has obtained 2152 total yards and 18 touchdowns in just 163 plays during his college career. His skills as a wide receiver will greatly help the Panthers as a team to create a stronger offense.
7. Christian Kirk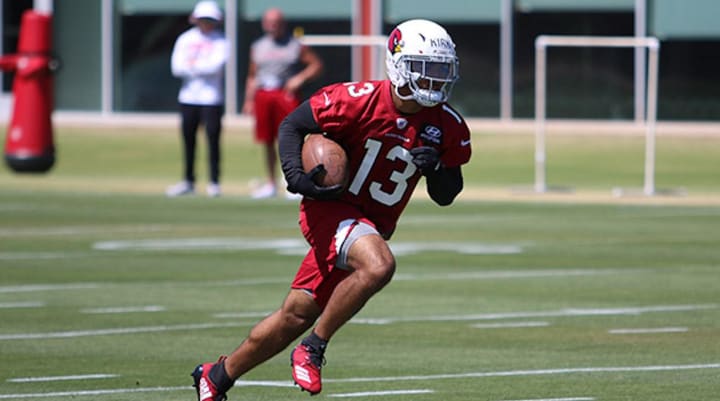 Number 7 on my list is Christian Kirk, a wide receiver from Texas A&M. At 5'11" and 201 pounds, the 21-year-old was drafted as pick 15 of the 2nd round of the NFL Draft by the Arizona Cardinals. His college career includes 2976 total yards with 26 touchdowns in 257 plays. I wish that I could award Kirk a higher ranking on my list, but with all of the allegations around him lately, I am weary to lead anyone reading this into a fantasy draft pick for him when I am not entirely sure how his playing time will be affected by his mistakes.
6. Michael Gallup
6'1", 200 pound Michael Gallup takes my number 6 spot. This 22-year-old is from Colorado State University, obtaining 21 touchdowns and 2705 total yards in 180 plays during his college career. He was drafted by the Dallas Cowboys as pick 17 in the 3rd rounds of the draft. His playing style will benefit the Cowboys massively with their struggles to become more prominent in the 2018-2019 season. Although he is only number 6 on my list, I do think he is one of the more important rookie wide receivers from the 2018 NFL Draft to watch, as he may help shape the Cowboys into the team that they strive to be. Also, how could you not love the fact that his name is Gallup and he plays for the Cowboys?
5. J'Mon Moore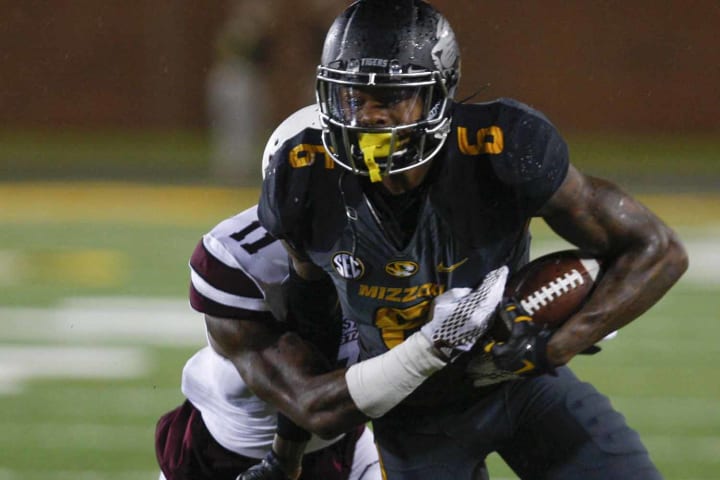 J'Mon Moore is a 6'3" wide receiver that weighs 207 pounds. He was drafted by the Green Bay Packers as pick 33 in round 4 of the NFL Draft. His college career created stats of 22 touchdowns, 2477 total yards. and 158 plays. With these impressive stats, I am sure you are wondering why he was only ranked number 5 on my list. Personally, I just do not think that Moore has the focus and maturity of a top rookie receiver in his first few years. He will grow and be influenced by his fellow teammates in the future seasons, allowing him to become a higher-ranking wide receiver in his years to come.
4. Calvin Ridley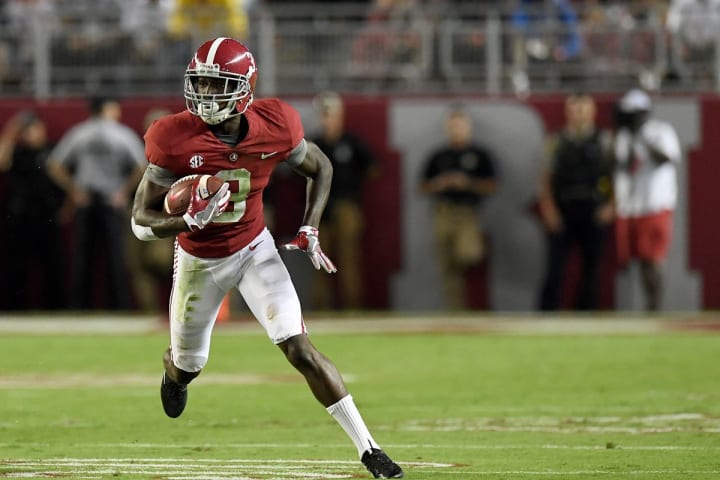 6'1" Calvin Ridley is number 4 on my list. Weighing in at 189 pounds, the 22-year-old from Alabama was drafted by the Atlanta Falcons as pick 26 of round 1 in the NFL Draft. In his college career, he achieved 2821 total yards and 20 touchdowns in 232 plays. Along with his speed, he is able to play the entire field, creating a very important set of skills that make him desirable for a fantasy football pick. As long as Ridley receives the playing time he deserves, he would be a great pick.
3. Anthony Miller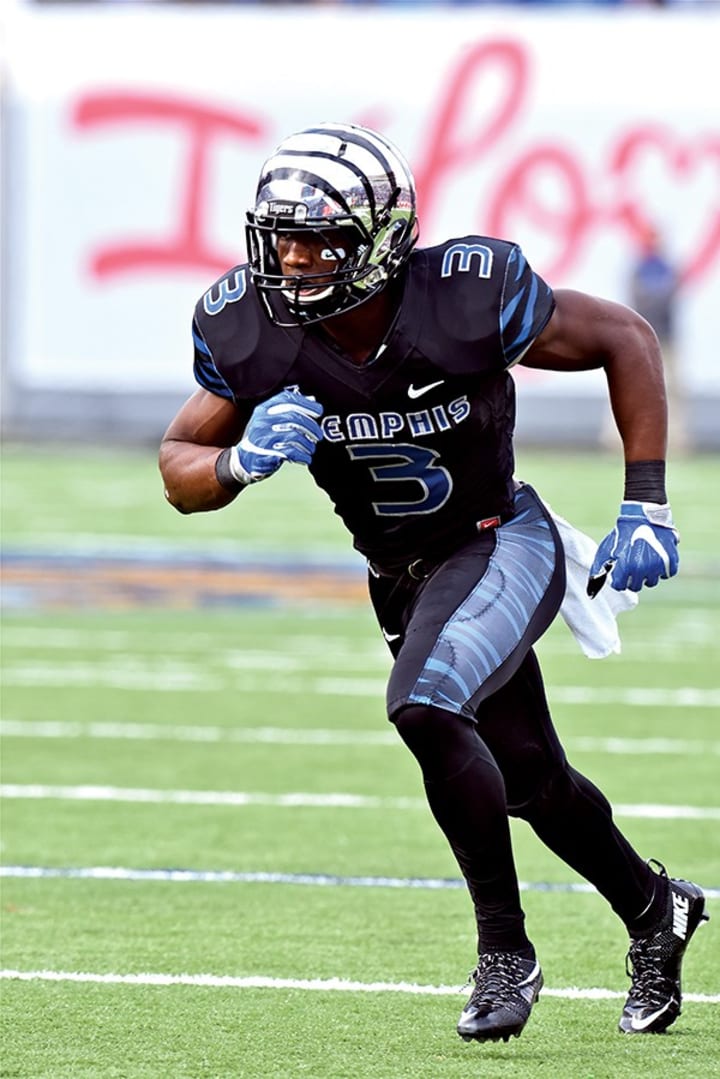 Number 3 on my list is Anthony Miller. The 23-year-old from Memphis was drafted by the Chicago Bears as pick 19 in round 2. His college career stats include 3738 total yards with 40 touchdowns in 296 plays. Miller's impressive stats would show that he belongs high on the list, but he is only listed as number 3 on my list because he lacks in skill with short throws. This creates a struggle with Red-Zone plays, resulting in failure to complete longer drives down the field.
2. Courtland Sutton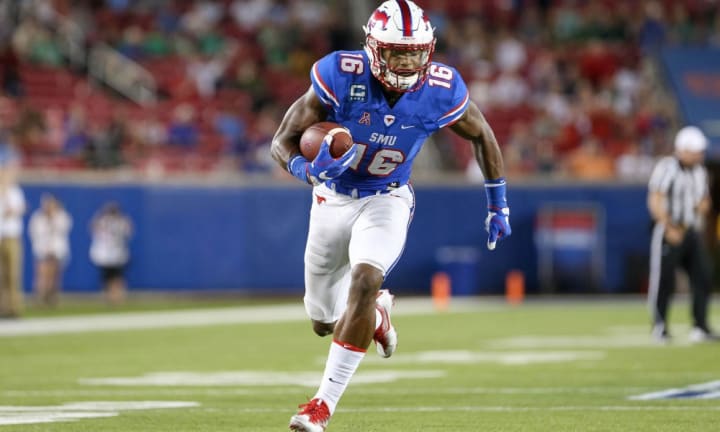 This 6'3" wide receiver from SMU was drafted by the Denver Broncos as the 8th pick of the 2nd round. His college career resulted in stats including 3222 total yards and 32 touchdowns in 196 plays. Sutton was not given all of the opportunities that he should have been in his college career, resulting in stats that may be non-representative of his talent. With his large frame, however, he is easily able to plow through many oncoming defenders, resulting in further drives down the field. His focus on the ball is another very important skill that Sutton has, allowing him to catch a difficult throw while being surrounded by defenders.
1. James Washington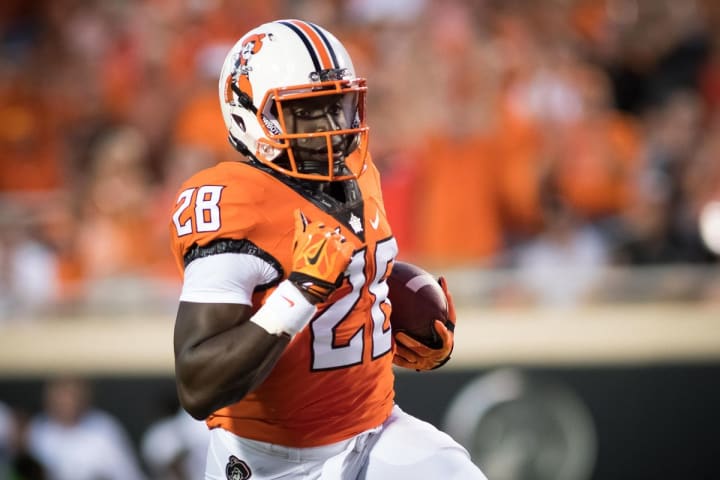 James Washington is a 5'11", 213 pound wide receiver from Oklahoma State University. He was drafted by the Pittsburgh Steelers in the 2nd round of the NFL Draft as the 28th pick. Washington's college career includes 4542 total yards and 40 touchdowns in 235 plays. James Washington may be considered a strong wide receiver for a rookie already, but under the teaching of receivers including Antonio Brown and JuJu Smith-Schuster on the Steelers gives him an incredible opportunity to learn from two great wide receivers, one of which was in his rookie year just a year before him. Being able to work with great influences will allow Washington to become an even better football player.