Reviewing Eva Marie's Return and Piper Niven's Raw Debut
Eva Marie officially returned to WWE TV after five years, with the return including an alliance with NXT UK's Piper Niven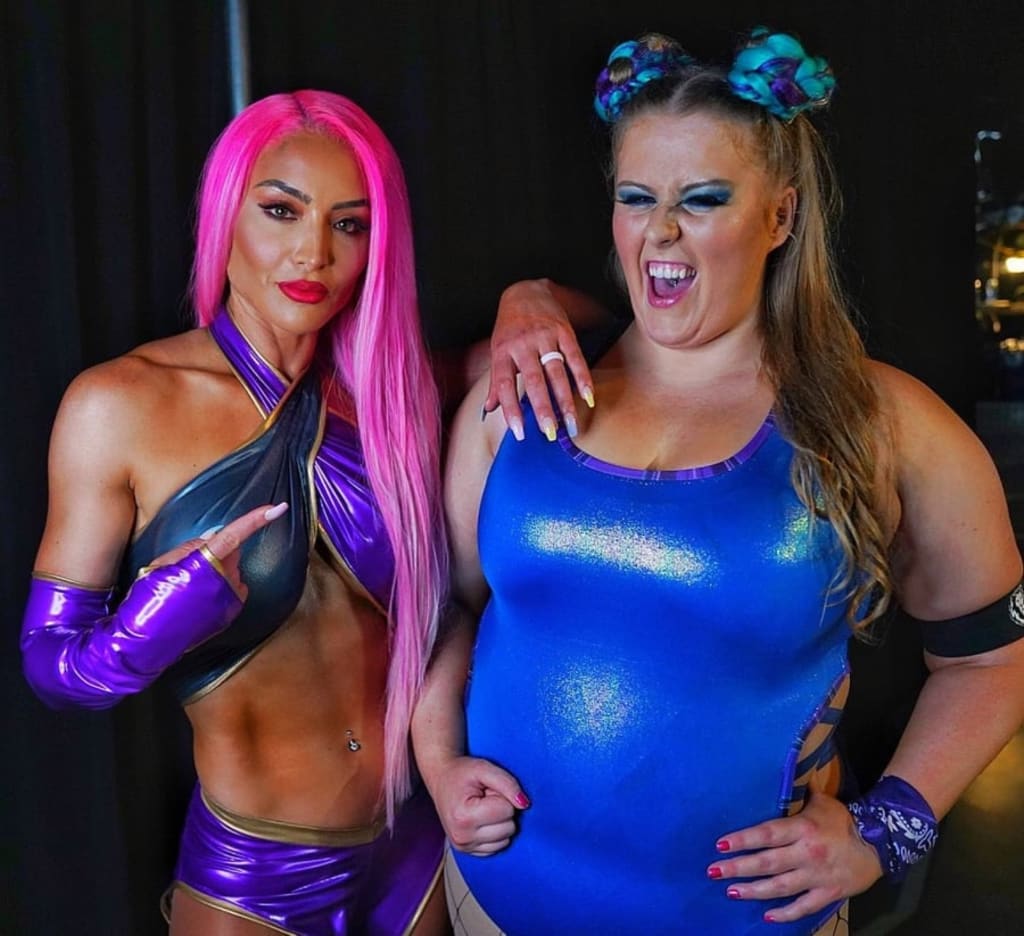 It was on May 3, 2021 that a vignette aired on that night's Raw promoting Eva Marie's return to WWE, with the claim that she was starting an #EvaLution. In the weeks that followed since, more and more segments were featured, and the rumored plans for Eva Marie would see her as a manager, and also as a babyface. Recently, it was also rumored that Eva Marie would have a "bodyguard" of sorts in the form of either Mercedes Martinez (who has been in NXT for the last several months) or Piper Niven of NXT UK fame. Sure enough, all of our questions were answered.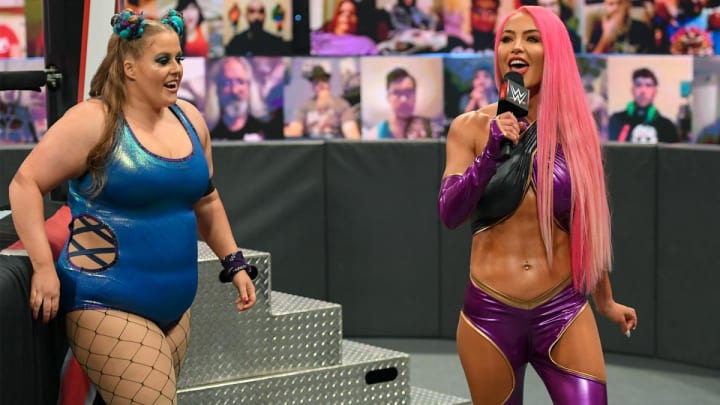 After six weeks, Eva Marie made her return to WWE television on June 14, 2021, making her return alongside Piper Niven. Eva Marie was promoted as Naomi's opponent for that night's Raw, but instead, it was Piper who entered the ring and took on the former two-time SmackDown Women's Champion, while Eva Marie stood at ringside and watched. The match wasn't long; Piper defeated Naomi in mere minutes, but after the match, Eva Marie took the mic and declared herself the winner, while giving an awkward expression as Piper hugged her in celebration of her victory.
So it definitely looks like Eva Marie is back to her trademark heel persona, which I had always loved, even though I was looking forward to seeing her as a face. I figured that Eva Marie would be a heel with the rumors of her having "muscle" and a bodyguard--only villainous wrestlers have those. It does also mean that Piper Niven's also a heel--well, sort of. Piper did give off a heel vibe, but that went away quickly. At best, Piper's only a heel by association, it'll take some time to see if she's truly a full-fledged villainess.
Overall, I did enjoy this immensely. Eva Marie plays a villainess so well, and she's finally in a heel manager role that I had only seen on one occasion on NXT a number of years back. She will truly shine in that role, especially since it appears that Eva Marie's playing an evil "influencer"-type who appears to want to help out others and has taken Piper in, but it will most likely lead to Eva Marie revealing her true colors as a scheming villainess who is using Piper to get herself noticed.
As for Piper, I am so so happy to see her on the main roster. She's part of that long list of women I've seen from indy promotions, where she competed as Viper--mainly as a heel. It was refreshing to see the renamed Piper Niven as a face, and she plays it well, but I had wanted a heel turn from Piper for about two years now, and it looks like we have it, but she still has that bubbly personality (which I adore). If there's one problem I do have, it's this: she has a name, you know. The Raw announcers never referred to Piper by name, which makes absolutely no sense considering many people watch NXT UK and have known the name Piper Niven for four years now. That needs to be remedied.
My last thoughts on this: the Eva/Piper angle is amazing! I absolutely love it--I can't wait to see more of Eva Marie's evil magic, and here's hoping she competes and finally silences those who have been unfair to her for too long. As for Piper, like I said before, it is just wonderful to see her on the main roster. Here's hoping she truly, truly shines!
If you like this story, feel free to comment on my Twitter and Facebook pages, and if you really love this story, feel free to leave a tip (if you want)!
fighting
About the author
Born on March 18, 1985. I am an avid fan of sports and wrestling, and I've been a fan of female villains since the age of eight. Also love movies--especially comedy and horror--and among my favorite TV shows are The Simpsons and Family Guy
Reader insights
Be the first to share your insights about this piece.
Add your insights