Raiders - First Experience!
Finally Made it to a Raiders Game in our own City.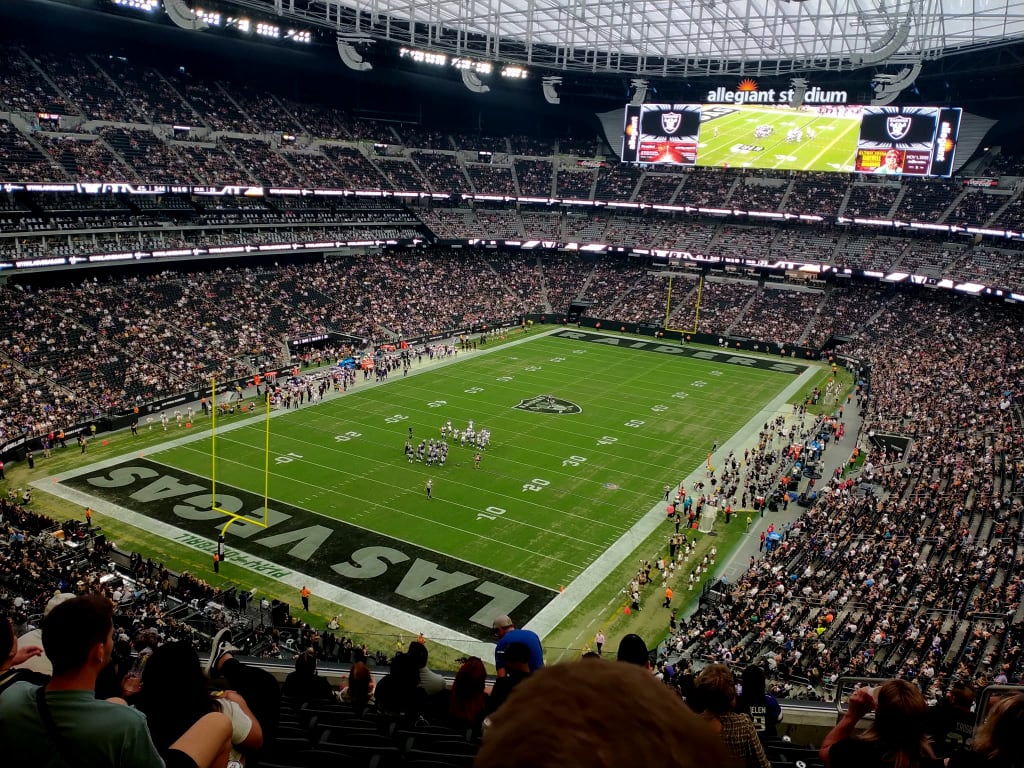 Las Vegas Raiders vs. Minnesota Vikings Pre-Season Game - August 14th 2022
Welcome to the most expensive ticket in the NFL. The Las Vegas Raiders.
What a journey it has been to be able to finally attend a game in Allegiant Stadium, Las Vegas. As a Canadian we attended many CFL games in Vancouver Canada. But after living in the Las Vegas for about 17 years I always thought my first NFL game would be in Vegas. But turns out it ended up being in Tampa Bay last year during the Pre-Season as well. Why you ask. Well... I'm unvaccinated and I was not allowed to attend games last year in Vegas. It made me a little bitter and lost me as a Raiders fan. At least for a while.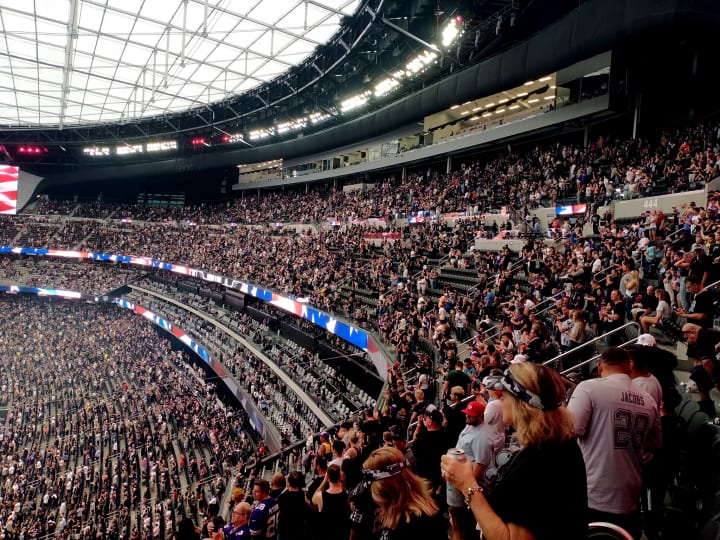 Let's talk a little about how we got to the game. Parking... nope. Parking runs at least $100 or more anywhere close to Allegiant Stadium. No way in hell I'm paying that as a single full time Dad. So we parked at the OYO (The former Hooters Hotel and Casino). I brought a bottle of water for my son and I. We walked about ten minutes to the Excalibur Hotel and Casino. We then took the free tram two casinos over to Mandalay Bay. From there we walked through the Casino to the walkway for a bridge they close off for the games.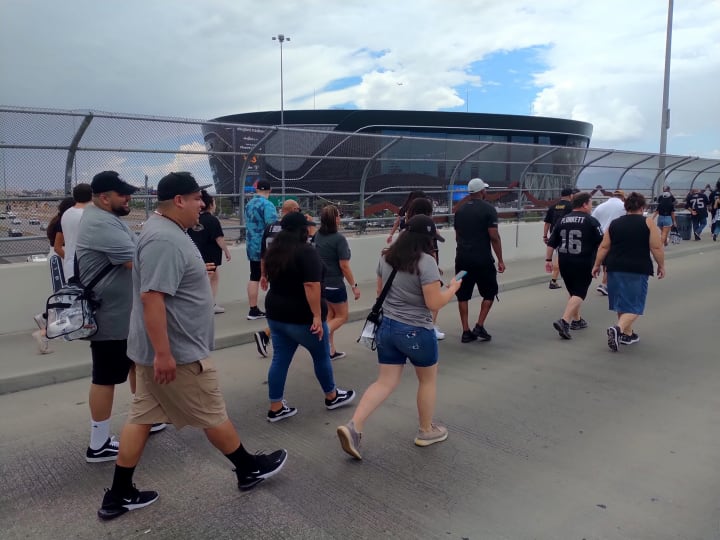 We gave ourselves an hour and a half to complete the walking mission. We arrived to our seats just in time for the start of the game. As this was a pre-season game we were able to score tickets for about $50 each way up in section 479.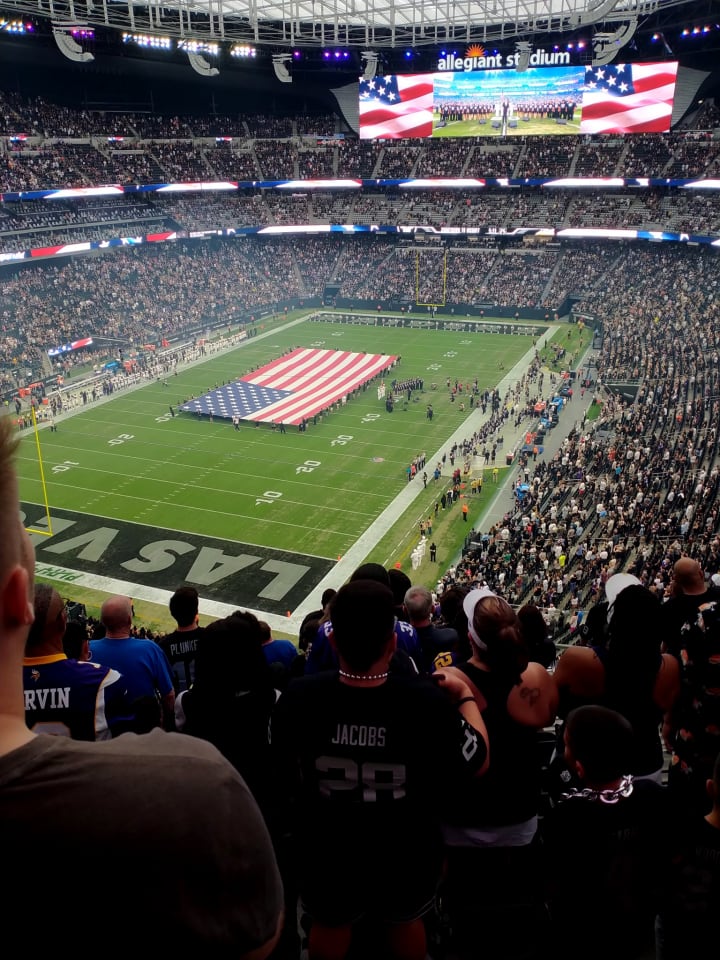 If this was a regular season game, Our seats may be up to $250.00 or more. Beyond the prices however the experience was incredible. My son had the time of his life and wants to return. He danced the night away. The Raiders battled hard winning 26-20. The three giant television screens put us closer to the game. We had a couple hotdogs that were great and overpriced as expected along with a couple of pop's as us Canadians call them. My son has been Americanized however and call's them sodas. The Stadium is absolutely insane. It's beautiful.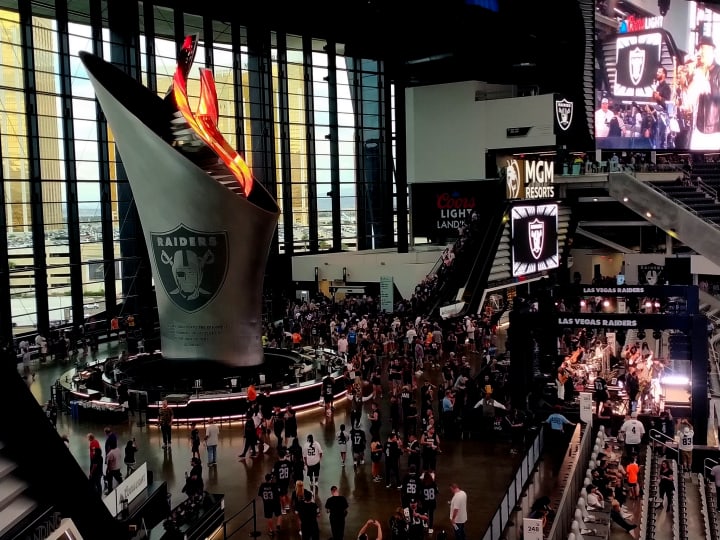 It was also a very special night as the Raiders invited all the Raiderette Cheerleaders that ever cheered onto the field. Over 400 Raiderette's where honored dating back to the 60's. The house band was also very good with a few guest famous guest vocalists through out the night. It was a party and the Raiders delivered. After the game we checked out the massive Las Vegas Raiders Team Store of course.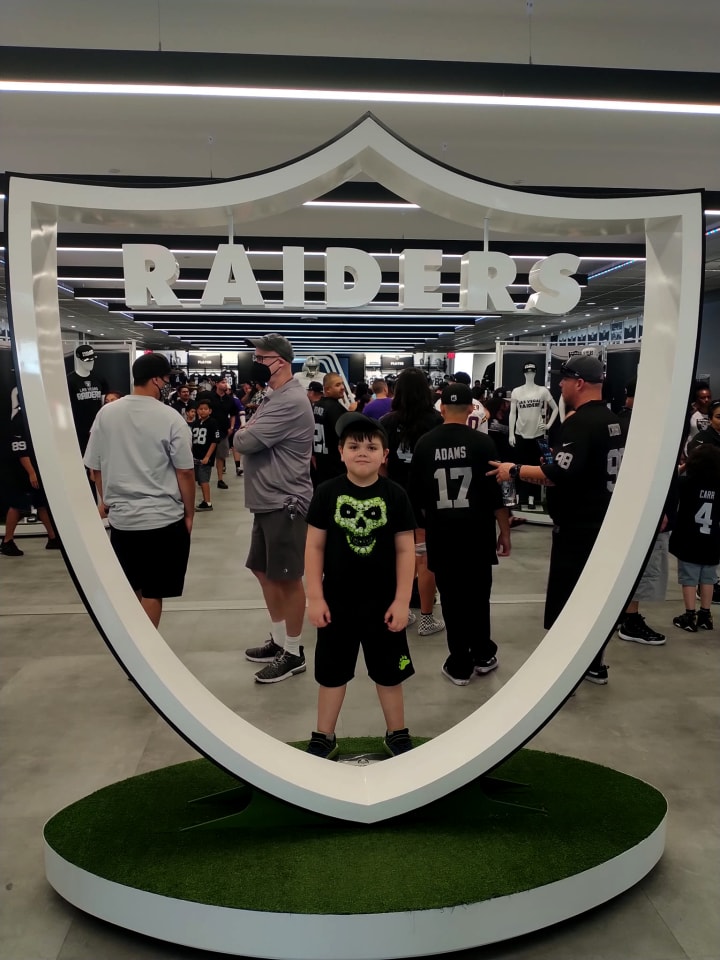 My son and I will be back for another game very soon. Of course in the meantime we have a long walk back to the car. The Raiders did have water stations on the bridge and fan's blowing mist at the gate which is extremely appreciated walking in the Vegas sun. We took a few breaks on the walk as well. Instead of waiting in line for the tram we cut over for diner at the Luxor. We then took the tram with no foot traffic a little later.
Thank you Raiders. We will see you once again very soon.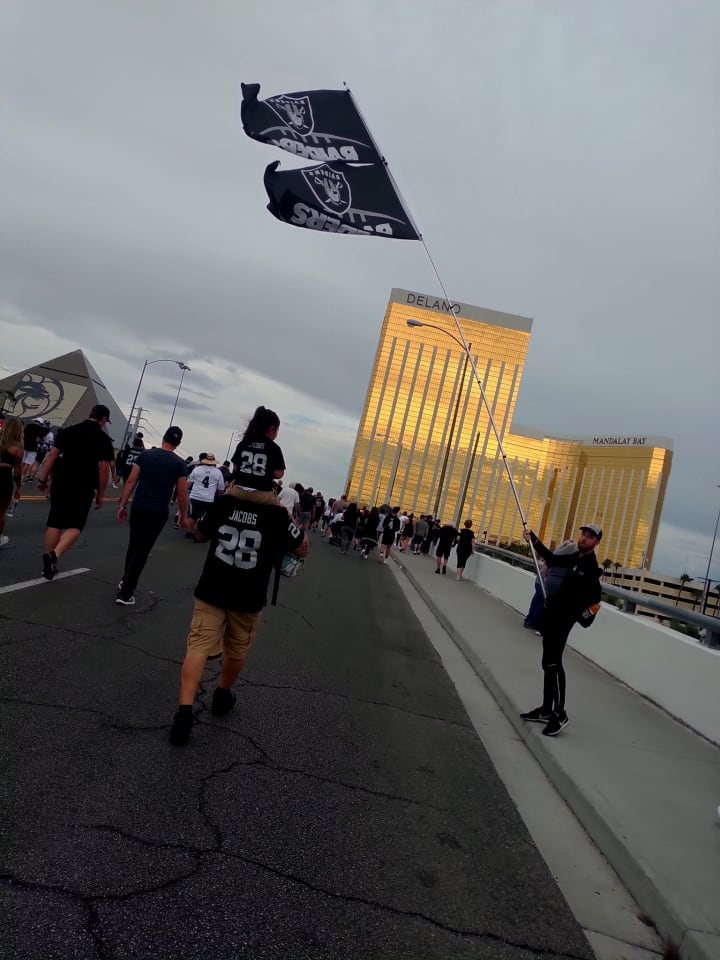 Thank you for reading. Please like, subscribe and all the rest. I have so many more stories to tell.
Evan Allen
About the Creator
Film Writer, Director, Producer, Props Master and full time single Father. My Son Hunter and I travel the world together. We both make movies together. Here we will show you the coolest places to visit with travel tips and reviews and more
Reader insights
Be the first to share your insights about this piece.
Add your insights