Rahm A Drama Ding Dong devalues Memorial Tournament
Golf hijacked to add credence to Covid lunacy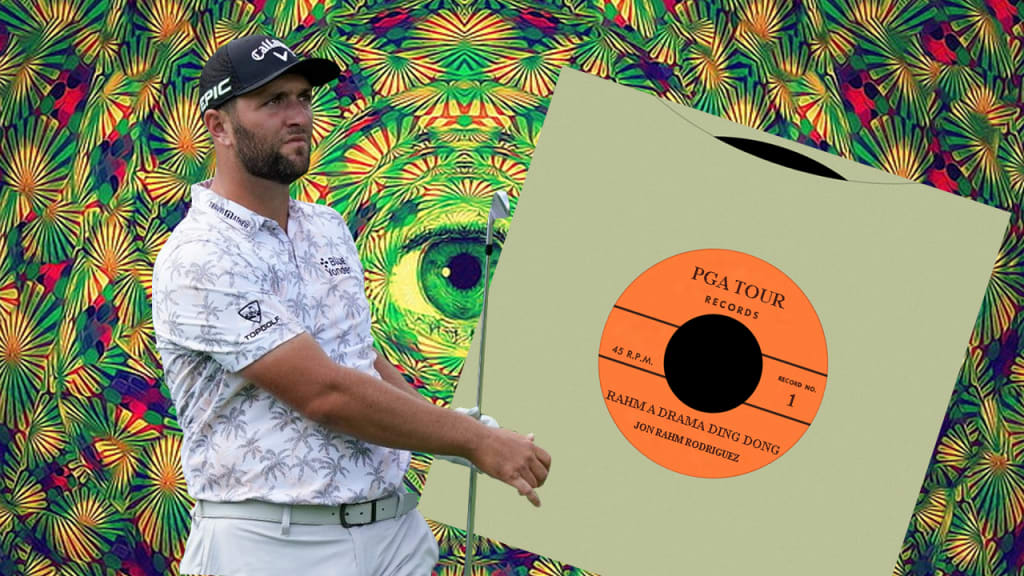 Credit to Jon Rahm, on his part he seems to have taken his forced withdrawal from the Memorial Tournament on the chin… but when a man who is leading a championship by six strokes going into the final day is asked to withdraw because of a bogus virus to give credence to the lunacy overwhelming our world at the moment you have to question why sports' governing bodies are playing along with this nonsense.
I'm sorry if you're unable to recognise the tragic state of affairs we are facing right now, but why are we bothering about sport when it is being hijacked to give legitimacy to one of the most appalling plots ever perpetrated by those in power on this planet.
Apparently on Monday, 31 May, the PGA Tour notified Rahm he was subject to contact-tracing protocols as he had come in close contact with a person who had tested Covid positive.
At this stage you'd be forgiven for asking whether the person was actually ill, because these tests are not worth the swab their taken from and the statistics indicate quite clearly there is no killer pandemic running rife in the world.
But, according to PGA health and safety requirements, Rahm was given the option to remain in the competition and enter its tracing protocol, which included daily testing and restricted access to indoor facilities. But let's be honest there was no choice involved, it's a case of abide by the idiocy or be prevented from taking part.
Unfortunately Rahm's test performed after the conclusion of his second round yesterday returned positive, while he was smashing up the Muirfield Village course in his third round of the tournament.
The PGA's medical advisor requested a confirmatory test on the original sample, which also came back positive and Rahm was notified immediately on completion of his round that under tour protocols he would be withdrawn from the competition.
A PGA statement said Rahm was now in isolation and in accordance with CDC guidelines would need to remain so through Tuesday, 15 June.
Now Rahm is far from being ill, he'd just shot one of the best rounds of his life, and you'd have to admit the PGA Tour's actions, whilst seemingly politically correct, make a mockery of golf and sport in general.
By the same logic that Rahm had to undergo this stupid testing procedure, now everyone who came into contact with him should be subject to the same protocols and, just to be on the ludicrously safe side, wouldn't it be better to call off the tournament completely just in case one person out of perhaps 10,000 actually happened to be mildly ill because of this lunacy.
Rahm started Saturday's round at Muirfield with a hole-in-one at the end of his delayed second round and then fired a superb third-round 64 to open up a six-shot lead to put him bang on course for a successful defence of his title, which could have earned him a massive US$1.6m.
As he stepped off the 18th green he was justifiably elated following a six-birdie, back-nine 30 but his joy turned to despair when a PGA Tour official informed him he would be withdrawn from the event.
It was understandably a huge setback for Rahm following one of the most impressive days of his PGA Tour career, but all credit he seems to have dealt with the disappointment with great dignity.
So, while Rahm was withdrawn from the tournament, there was no confirmation from the PGA about what would happen to his two playing partners on Saturday… Patrick Cantlay and Scottie Scheffler, who in light of this deadly threat to mankind should surely be isolated too.
As it stands, 2019 champion Cantlay will go into today's final round tied for the lead with Collin Morikawa, who made his eighth birdie of the round at the last for a 66 to post 12 under in the clubhouse, a score matched only by Cantlay after he handed in a 68.
Scheffler (69) and Branden Grace (67) are three behind after 54 holes, with Max Homa six shots off the pace following a disappointing 72 that kept him at six under, one ahead of Patrick Reed.
But how could any of these players take any pride in a victory when a man at least six shots ahead of them was thrown out of the tournament after being so desperately ill he had just come off the course after shooting one of the most remarkable rounds of his career... which included nine birdies and only one bogey, after starting the conclusion of his second round with a hole-in-one at the par-three 16th.
It's all nonsense to further the legitimacy of the plandemic scam and the PGA, like the majority of the world's sporting bodies is complicit in it. They are destroying the sports we love by placing insane restrictions on fans and hijacking the participants to send out a message to prolong the fear.
Jon Rahm shot rounds of 69, 65 and 64 at Muirfield Village and was six strokes better than Cantlay and Morikawa at the end of the third round, which at least the PGA had the good grace to let him finish so that his fantastic achievement will be reflected in the history books.
But now quite frankly this year's tournament has been totally devalued, with it's eventual winner completely immaterial.
I'm sick of seeing fans wearing these nonsensical face masks just to be allowed a semblance of normality in their lives… surely the time has come to take them off to show support for Rahm and put an end to the 2021 Memorial Tournament sham.
It's probably not an action Rahm himself could approve of if he has any aspirations of continuing on the PGA Tour this year, but it's an action tour officials would have to take notice of that may go some way towards putting an end to the farce which is now destroying so much of our lives.
This little incident in Ohio pales into insignificance compared to the torture of the elderly in care homes across the United States and Europe, the mental anguish suffered by students and children globally, and the plethora of businesses destroyed by these ridiculous measures.
But the PGA's actions have put the spotlight on Muirfield Village… and a statement can be made if supporters have the courage to do so… after all the completion of the tournament is now totally worthless. Isn't it time to make this weekend's events count for something?
The Edsels, a 1950s American doo-wop group, left their mark on the world with a song called Rama Lama Ding Dong… perhaps the Rahm A Drama Ding Dong can have an even more profound affect on the world!
About the Creator
From Covid to the Ukraine... nothing is as it seems in the world. Don't just accept the mainstream brainwashing, open your eyes to the bigger picture at the heart of these staged productions.
JOIN THE DOTS: http://not.wildaboutit.com
Reader insights
Be the first to share your insights about this piece.
Add your insights