Quarterbacks, Racism, and Talking Heads
Why does everything have to be race-related?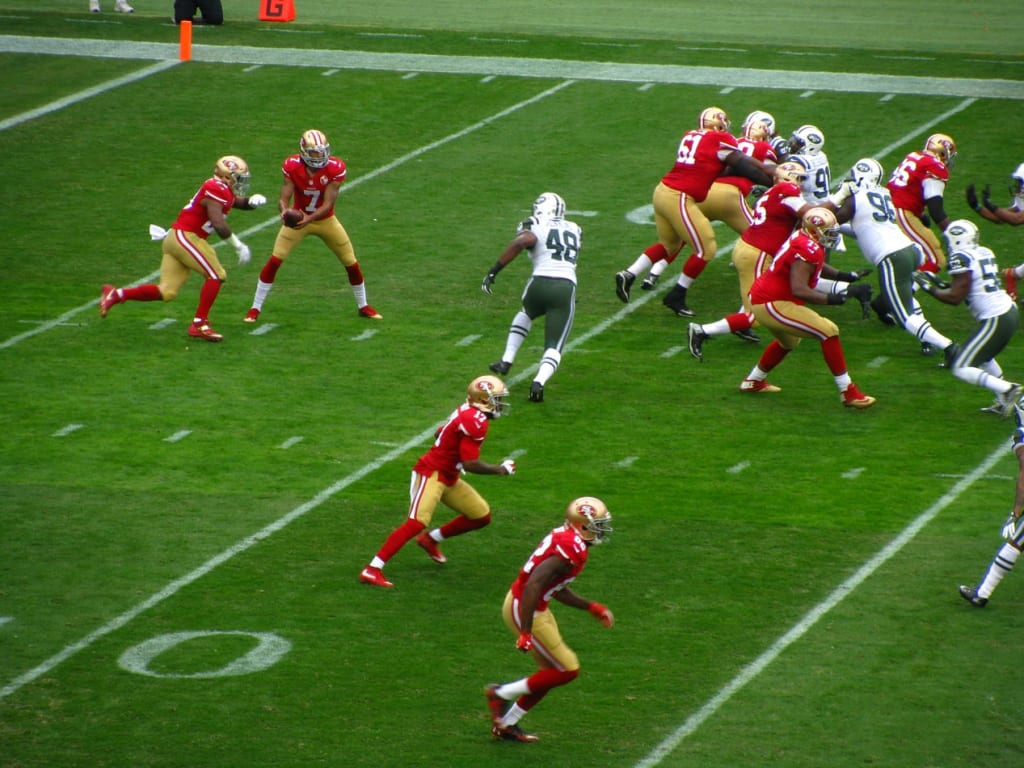 Unsplash
"Very few people can evaluate quarterbacks and even fewer can coach them." — Bill Walsh
On the cusp of the 2021 NFL Draft, the quarterback position remains front and center. The coveted white whale of pro football. Elite and Franchise are the terms associated with the top collegiate quarterbacks entering the draft. Do these prospects have the tools to lead their team to the Super Bowl?
Despite the stats, pro days, and live-action game tape, the NFL Draft remains a crapshoot. In the end, nobody knows how many of these prospects will perform on the pro level. Not just the QBs, but every player selected. That's 32 NFL teams with seven selections — one for each round of the draft.
With extensive files on hundreds of players, there are bound to be hits and misses. And there are. Every year, top prospects fail to earn a roster spot. Meanwhile, less evaluated and lower ceiling players not only make the team but contribute. Some become stars, Pro Bowlers, and even Hall-of-Famers.
Since 2015, there have been 20 QBs selected in the first round of the NFL Draft. At this point, nine of them are not even on the same team.
Every college QB is an unfinished product. We don't know what they'll become. How good or great. No one knows for sure. Through turnover, supply, and demand, QB's continue their push to the top of the draft boards every year.
There might be too many chefs in the NFL war rooms. Too many voices and too many opinions weighing in on the decision-making. There are exponentially more in the media world. TV shows, podcasts, and journalists.
The most recent kerfuffle among the talking heads surrounds Mac Jones and Justin Fields. Mac Jones, a white QB from Alabama, and Justin Fields, an Afro-American QB from Ohio State.
Both programs are from power conferences. For the record, Ohio State and Alabama met in the most recent National Championship Game. Alabama won.
In the previous game, Justin Fields outplayed Trevor Lawrence — the consensus top QB and overall prospect in this year's draft. Again, consensus, and can't be emphasized enough. There's no guarantee since there's no such thing as a sure prospect, no matter the promise, talent, or high ceiling an incoming player seems to possess.
When matched against Clemson, Justin Fields played a great semi-final game. He showed poise and grit, leading the Buckeyes to victory. More to the point, he slung it — firing 6 touchdown passes with damaged ribs.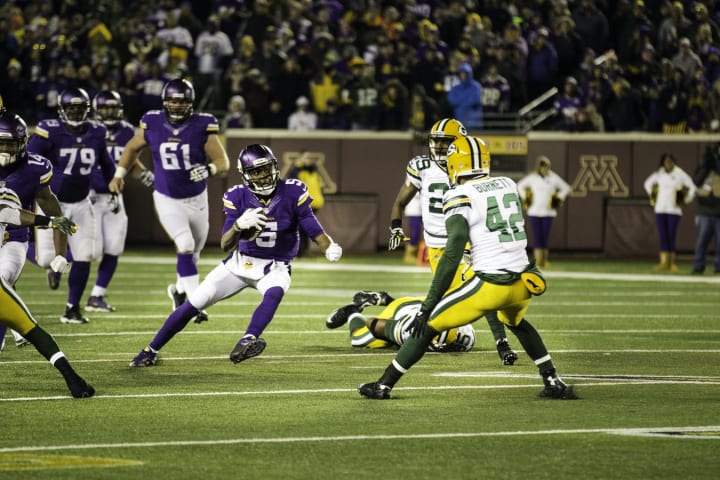 One month away from draft day, the San Francisco 49ers and Miami Dolphins made a trade involving future draft picks to swap their draft positions.
Right away, the buzz surrounding the trade and motivation spelled quarterback. Teams don't move nine spots forward — from 12 to 3 without coveting and planning to draft a QB. In the NFL, it's a given, if not guaranteed.
What follows, is the mystery and speculation on their targeted player. As a fan, it's great fun. Robust debate and discussion rule the day. Then again, because of our culture and the sign of the times, it's an invite for other things.
In the meantime, the 49ers aren't about to announce their decision. They're under no obligation to do so until it's their turn on draft night. What is known as On the Clock.
But of course, the know-it-alls on the various platforms, channels, and podcasts will do it for them. A bevy of experts debating and arguing their cases for which QB the 49ers will and should select.
Estimating the decision involves the 49ers' offensive philosophy and scheme. Also the timetable on their current quarterback, Jimmy Garoppolo. Do the 49ers draft an NFL-ready QB, as in Mac Jones or Justin Fields? Jones is more of a traditional timing and pocket passer. Fields is a more mobile, athletic, and off-script playmaker.
Or do the 49ers go the project route by selecting Trey Lance, allowing him to learn behind Jimmy G? Again, it's only one team of 32. Among the 31 others, who knows who would be the pick. Not to mention that Jimmy G is under contract with a no-trade clause.
Getting inside the heads of the 49ers head coach (an offensive mind and QB guru) and their general manager is fun, but admittedly fruitless. It's full of football speak, fandom, and passion for the game. Nothing more. Another personnel decision that the 49ers will make when they're ready to do so.
Many evaluators rank Justin Fields as the second, if not third-best QB in this year's draft. Most have Mac Jones no higher than fifth. (Trey Lance from North Dakota State is most often listed as third or fourth).
Since Mac Jones shows traits and strengths that the 49ers seem to like, many media types assume the 49ers are targeting Jones. With traits and strengths of their own, Justin Fields and Trey Lance remain possible picks. Again, guessing and speculation. All without inside information from the 49ers.
This is where the Mac Jones versus Justin Fields debate began. Soon, the fun turned ugly. The dialogue began to detour. From sports talk to race war. Instead of opposing skill sets, the debate devolved into opposing skin colors.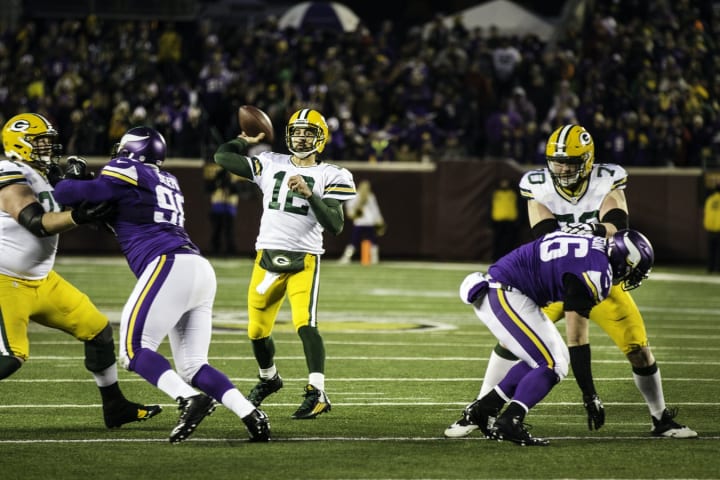 "It doesn't matter where a player is selected — it matters how they play." — Greg Cosell
Experts, evaluators, and general managers will continue to grade and select college quarterbacks every year. Teams will continue to move up in the draft to select their guy. And every year, there will be hits and misses.
"Imitation is the highest form of suicide, and never a method for adapting to change. Many NFL teams enter the draft looking for the 'next so and so'. Most don't find it, since most are not prepared to go all-in on the changes required." — Brian Billick
Despite the data, 50% of the QB's selected will not reach expectations. They will fail, wash out, and most likely be out of the league in five years. The other 50% will often split into two categories: 1, a successful starting QB, and 2, an adequate backup.
Of course, this formula only adds to the drama of this year's draft and crop of QBs. Out of the five, who are the two or three that will make it? The ones who won't?
There are more QBs available in this draft. The rest outside the big five are projected to be taken in later rounds. Again, less risk, lower ceiling. We'll see.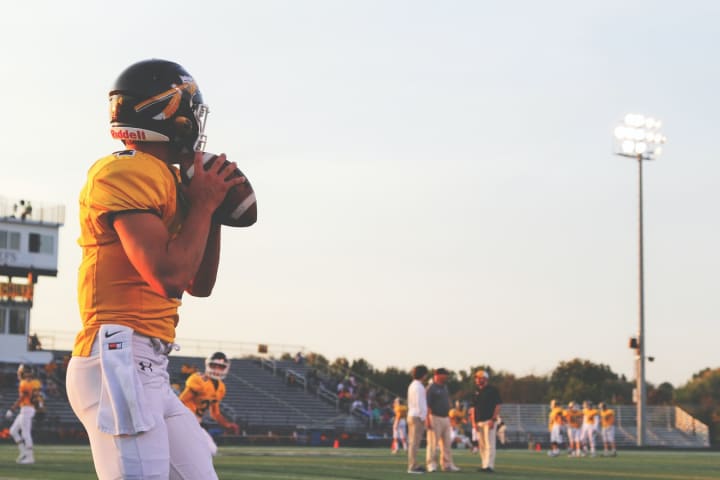 Quarterback evaluations are not racial — they're based on preference. It's how one views the position and assesses talent. Many factors and variables are present in the data. It's up to each team to prioritize what they value, look for, and judge.
Is the QB quick-minded or quick-footed? Under pressure, does he look to run or look to pass? How does he move in the pocket? How does he read opposing defenses, on each down, facing different formations? Is he a leader? How fast does this QB process information? In practice, the film room, as well as under pressure?
How sound is his upper body and lower body mechanics? What level of arm strength does he have? Could he throw off-platform? If so, are those passes powerful, accurate, and in-stride? Does he make plays off schedule? Under pressure, and in a collapsed passing pocket, can he move the sticks?
These, and countless other attributes comprise the pages of data. Analytics that are scrutinized — on every prospect. Metrics aren't just math. They also include the discipline, priority, and schematic philosophy of that particular team conducting the evaluation. Every team involved has its own criteria. How well does this prospect fit our system? Is he coachable? Can he improve?
Many evaluators rely on statistics and the level of competition. Others place a higher value on mechanics such as form and footwork. Where the QB holds, and his release point of the football. All are important and enter the equations — again, in a different order of preference and priority.
If the QB's an accurate thrower in tight windows of coverage, some won't penalize for incompletions. Others will. Any number of passes could be dropped during the course of a football season. Again, college receivers as opposed to NFL targets. In the NFL, would the same throw result in a touchdown, incompletion, or interception? More guessing and questions than answers.
Not all of these college athletes will make it to the NFL. Only a fraction of 1% of all NCAA players will either be drafted or invited by NFL teams to participate in their training camps.
Meanwhile, livelihoods and careers remain on the line. Every season, one-third of NFL coaches are fired. Most joined at the hip and fortunes of the QB position. How well it was played and executed. How much it was developed and improved over the course of the season.
Unless the QB is on an expiring contract, he will most likely remain on the team's roster. If not, he could be traded or released. Either way and in most scenarios, it's the head coach who is often fired and replaced.
If too many drafted players become marginal pro players instead of mainstays and Pro Bowlers, it's the general manager who is sent packing. The entire front office and scouting department could be fired as well.
Try telling this to the cable news networks and their parade of race-baiters appearing on TV to badmouth the NFL. True, the NFL needs to do more on its part for minorities. Coaching, front office, and various personnel positions could use more diversity.
Despite the NFL's efforts and current practices to achieve this, there needs to be an improvement. The Rooney Rule requires all NFL teams hiring a new head coach or senior operations official must schedule an interview with at least one candidate of color. Progress, yes, but not nearly enough.
That said, between the lines on Any Given Sunday is where the racism ends. Stat sheets and scoreboards are colorblind. A downtown fact that the talking heads hawking books and fanning the hate flames refuse to acknowledge.
The damage and negative publicity these race-baiters create are unwarranted. Most are uneducated about the sport and its evaluation process. Since they view society through a racial lens, that's all they know and care to learn.
Back on the ranch, the talking heads on sports TV, take this bait. As a fan who pays attention to this process, I can't tell you how many racially charged and divided broadcasts I've recently witnessed.
Commentators of color praising and defending Justin Fields while denigrating Mac Jones. White pundits spreading false rumors on Justin Fields. Add in the egos and self-righteousness, the entire broadcast goes off the rails.
All at the expense of two innocent athletes. Not to the race-baiters. A social victory they enjoy. We told you all along that the NFL is a racist institution.
I don't get the racial angle and refuse to buy into it. I'm old enough to remember the lack of black QBs in the NFL — a result of systematic racism. In my view, those days are long gone.
With careers, legacies, and so much money on the line, I don't see the racial components, much less the benefit in them. If one disagrees, show me the logic and proof of their argument?
There's no value in driving the racial narrative in such a direction. It makes no sense to do so. What NFL team would jeopardize winning, profits, and reaching the Super Bowl with such a philosophy?