Pros and Cons: Saraya and Toni Storm's Heel Turn
Saraya and Toni Storm went from beloved heroines to sinister villainesses in less than a year in AEW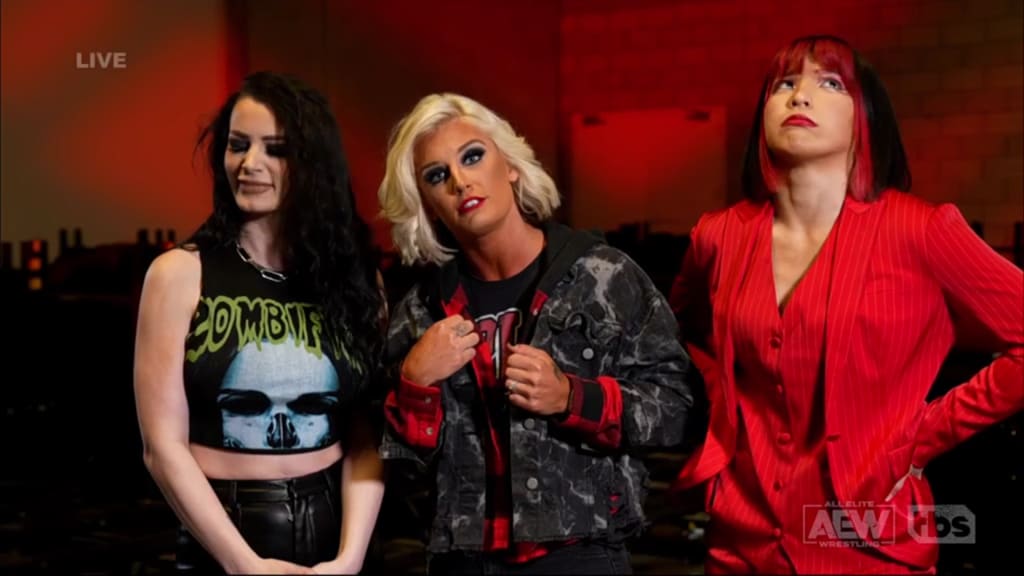 Saraya and Toni Storm were at odds with Hikaru Shida in recent weeks
All Elite Wrestling's third Dynamite episode of 2023 came a week after their annual New Year's Smash event, which featured Saraya and Toni Storm against Britt Baker and AEW Women's World Champion Jamie Hayter. That match was weeks in the making, as Saraya made the challenge a few weeks after she defeated Britt in her first match in just over four years. All Saraya needed was a partner, and after weeks of keeping us in the dark, Saraya revealed her partner during an interview with Renee Paquette.
Saraya was seated with Toni Storm and Hikaru Shida, both former AEW Women's World Champions, though Saraya decided to choose Toni as her partner, which left Shida a bit dismayed. As for New Year's Smash, Shida entered to even the odds, and tossed her kendo stick into the ring, only for Britt to take it and use it on Toni, resulting in Britt and Jamie getting the victory. I (and quite a few others) saw this as the beginning/continuance of a possible heel turn from Shida, as she was quite upset that Saraya chose Toni, and she could have taken that opportunity to cost the pair and maybe plan to go after Toni.
However, that was not the case.
On the latest edition of Dynamite, Toni was set to face off against Willow Nightingale, but before that, she, Saraya, and Shida addressed what happened. Though it was brushed off as an accident, Saraya told Shida to stay in the back. Well, actually, it was more like an order. So the match took place (Willow, by the way, was coming off an explosive match on Rampage), and what we see is an even and clean match, until Toni decides to heel it up, as does Saraya. Shida does emerge, but we also see Saraya get in Willow's face before Toni rolls up Willow and grabs the tights for the victory. After the match, Saraya entered and attacked Willow, with Toni joining in on the attack. Ruby Soho, who teamed with Willow for weeks, ran the newly turned villainesses out of the ring, and as for Shida, she was shocked to see that her two good friends had taken such a vicious turn.
So instead of Shida, it's Saraya and Toni who turned heel in the end, though their villainous turn basically began in that segment with Shida. Saraya's last WWE gimmick was a villainous one, as she was the evil leader of the Absolution faction, while Toni spent her last days in NXT as a villainess before being called up as a face. The swerve was quite interesting, but it's not all positive. Here are the Pros and Cons regarding Saraya and Toni's heel turn.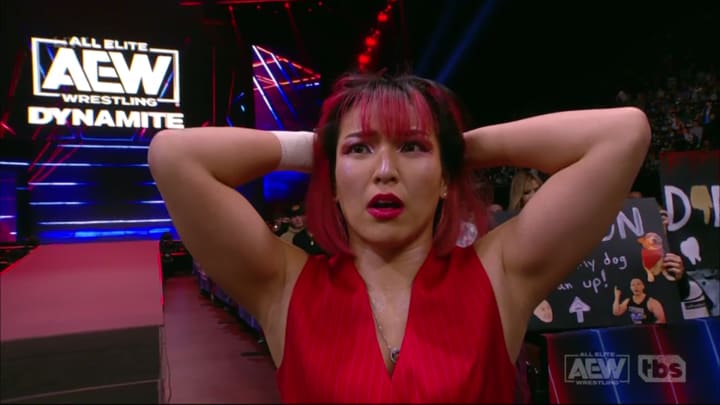 Pros: If there is a positive to this, it's that Shida's still a face. Though I've been curious regarding a heel Shida, I don't really want that yet. Even so, I really believed that Shida had evil plans for Toni and Saraya, and then they pulled the swerve. Also, Saraya and Toni's villainous rhetoric has been centered on the "AEW homegrowns," which leads me to believe that they'll using their whole "used to be elsewhere" history to look down on the ones who have been All Elite through and through. Willow Nightingale fit that bill, and as a fan of gang warfare in women's wrestling, I have a feeling that Saraya and Toni won't be alone in their mission. I could see Ruby turning heel on Willow and joining their crusade.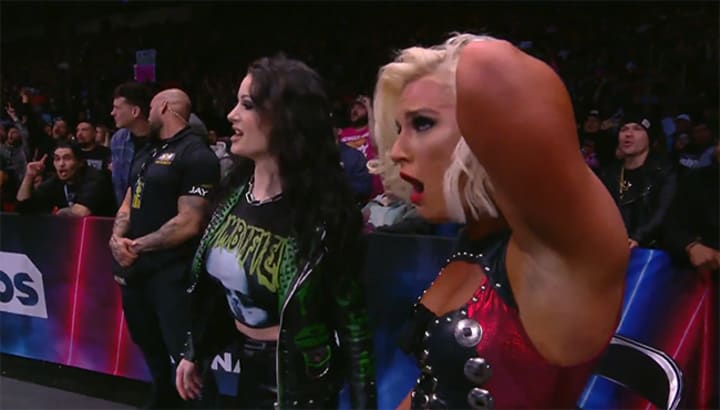 Cons: This was a quick change for both women. Saraya and Toni went from heroines to villainesses in less than a year. Toni joined AEW in March of 2022, Saraya came in six months later, meaning that she had just under four months in the spotlight as a babyface we could all get behind, especially with the comeback story, before she became a reviled villainess. That's not a lot of time. I would have given this a year for Saraya before she turned heel, but they decided to flip that proverbial switch faster than the Jacksonville Jaguars' comeback on Wild Card Weekend. Also, with Saraya and Toni's current evil motivation, as well as the AEW Women's Division being top heavy with heels, that has to mean that some face turns have to happen, and I sense Britt and Jamie being the ones that will turn face. I myself have been hoping for a Jamie face turn and a feud with Britt, so that's another thing I'll lose out on.
Thoughts: In any event, I actually know what the result will this turn of events will be: the evil Saraya as champion, with Toni as her henchwomen (or one of at least two). Something tells me that Saraya will take the lead in this, and if she's anything like her mother, Saraya Knight (a legendary wrestling villainess in her own right), she'll be immensely ruthless and failure-intolerant. Revolution is still a long ways away, so we should see a lot of development with this turn between now and March 5.
If you like this story, click the heart and subscribe button, and feel free to comment below! Tips and pledges would be greatly appreciated, but only if you want to do so!
About the Creator
Born on March 18, 1985. I am an avid fan of sports and wrestling, and I've been a fan of female villains since the age of eight. Also love movies--especially comedy and horror--and among my favorite TV shows are The Simpsons and Family Guy
Reader insights
Be the first to share your insights about this piece.
Add your insights