Predicting the NHL Eastern Conference Playoffs
And doing it way too soon.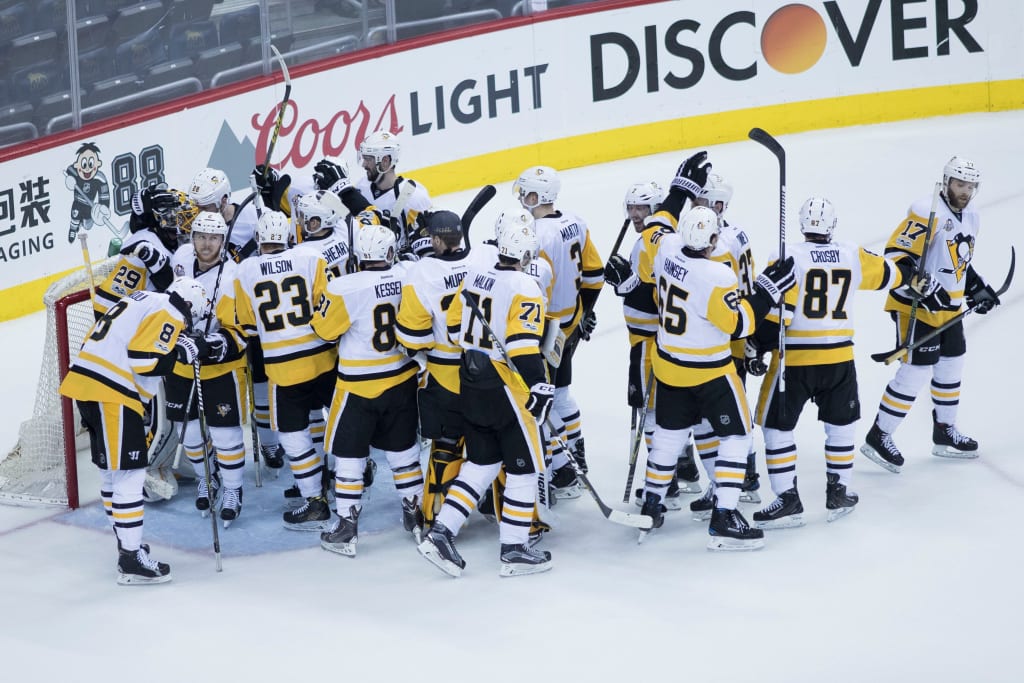 Will Pittsburgh make it three in a row? (Image via Wikimedia)
Can you feel that?
September is more than halfway over. Football is under way. Baseball playoffs are just around the corner. The best time of year for sports has always been the fall, and for those of us whose sport only takes place on ice, the arrival of October means one thing.
Hockey is back.
It's still a couple weeks before the NHL season officially kicks off, but that shouldn't stop us from prognosticating about who has the best chance to make the playoffs and fight for the Stanley Cup. This week, we will start with the Eastern Conference.
Metropolitan Division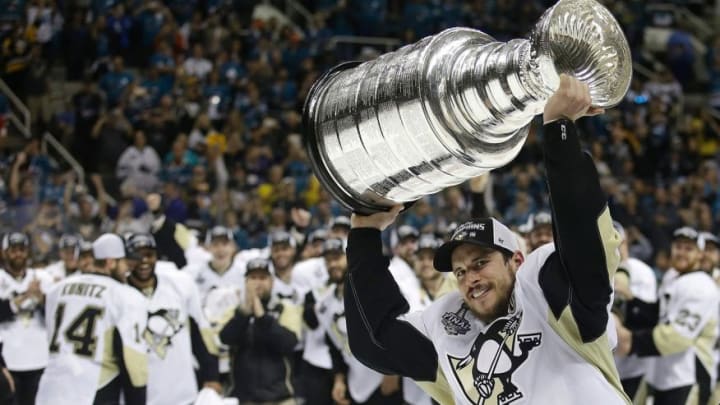 M1: Pittsburgh Penguins
The two-time defending Stanley Cup champions stand at a 6-1 favorite to win their third Cup in a row, and despite losing key players Trevor Daley, Nick Bonino, and goalie Marc Andre-Fleury, they still have the components to be a powerhouse team throughout the season. Can they win the Cup? It's hard to say no. They are at the very least the class of their division.
M2: Columbus Blue Jackets
After a surprising 2016-17 campaign that saw them grab over 100 points and a 16-game winning streak, Columbus is poised to ride the wave of success to another productive season. Retooling with Artemi Panarin should bolster their scoring capabilities, and Sergei Bobrovsky is one of the league's best goalies.
M3: Washington Capitals
While almost their whole team has shipped out, a valuable core of high octane scorers remains in Washington and it always helps to have elite goaltending. They may not be the same Caps they have been, but they still should be considered a playoff team, and Braden Holtby will lead the way. That's important, since they will likely field a number of young, inexperienced defensemen.
Wild Card: New York Rangers
While there are a number of teams to pick from for the Wild Card in both divisions, I foresee one team coming out of each, with New York representing the Metro. The Kevin Shattenkirk signing was one of the biggest in the free agent market, and is especially important with the number of players that New York traded to afford him. The departure of Derek Stepan is one that should not be overlooked, however with a Shatty-led defense and Lundqvist between the pipes, they have more than enough to still be a playoff contender.
Atlantic Division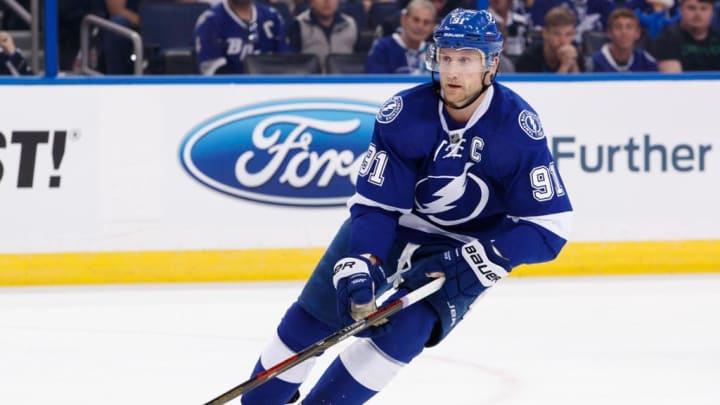 A1: Tampa Bay Lightning
Tampa is a bit of a trendy pick at the moment, mostly because of the return of Steven Stamkos. A healthy Stamkos adds to an offense that already featured last year's team's points leader in Nikita Kucherov, so goals should be in abundance for the Bolts this year. Add some staunch defending and the rising play of Andrei Vasilevskiy, and this team definitely has the makings of a division winner.
A2: Montreal Canadiens
It so often comes down to goaltending. For the Canadiens, this seems to be the deciding factor each and every season. When Carey Price is healthy, they are one of the most unbeatable teams in the league. And though they are well coached, Montreal has a very different feel without Price on the ice. A healthy Price and an offense that now features Jonathan Drouin should help Coach Claude Julien continue to develop this team into a dangerous playoff contender.
A3: Toronto Maple Leafs
What an exciting time it is to be a Leafs fan. And it's been a long time since anyone could say that. But with the most potent group of young stars in the league, led by Auston Matthews, Mitch Marner, and William Nylander, the Leafs are a great team to watch. Adding Patrick Marleau to the mix may have just perfected the dynamics this team was searching for, and the veteran winger is hoping to play the hero in Toronto.
Wild Card: Ottawa Senators
The Sens made a shocking run to the Eastern Conference Finals last season before they were beaten by the eventual champs, Pittsburgh. But what we saw in their surprise run was a team poised to continue making life difficult in the Atlantic Division for some time to come. A young, talented core coupled with perhaps the league's best defense and a highly motivated goalie made for a great story but can also set Ottawa up for a great future. Even at the expense of perennial playoff team, Boston.
There's our too-early picks for the Eastern Conference Playoffs. Right or wrong, we're just glad hockey's back. Who's in your too-early bracket?
Reader insights
Be the first to share your insights about this piece.
Add your insights