PDC World Championship; Day One
Holder Peter Wright Goes into Round Three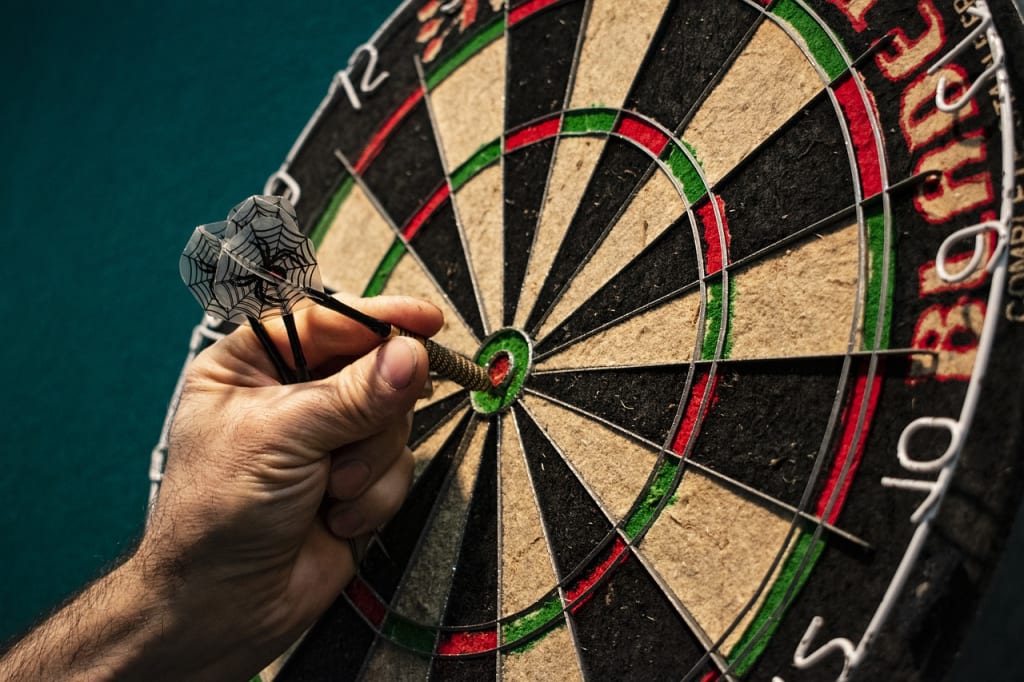 The 2021 PDC Darts Championships started this week
The Grinch, tears of Joy, fans (if only for one night), and a 30th appearance, the PDC World Championships showing it has it all once again. Darts fans love the worlds as do the players, its a special tournament regardless of what is happening around the world.
Defending Champion Peter Wright, coming out dressed as the Grinch Who Stole Christmas, began his defence with a 3-1 victory over Steve West. West had earlier beaten India's Amit Gilitwala three sets to nil in their round one match. Canadian Jeff Smith beat youngster Keane Barry three sets to one. Steve Beaton will want to forget his 30th appearance at a World Champs as he lost in straight sets to Brazilian Diogo Portela.
The opening match of the night saw Steve West (Ranked 45) beat Amit Gilitwala only dropping one leg. Gilitwala never really got his darts going averaging just 80.48 across the match. West won the first set 3-0 but this was far from a classic with neither player able to break an 81 average. Gilitwala did pick up a leg in the second set but as West up his scoring he could not compete. West continued to improve in the third set hitting an average of 102 to win 3-0 on legs and set a match with Champion Peter Wright in the final match of the night.
The second match of the session saw a 30th World Championship appearance for "The Adonis" Steve Beaton. Beaton never really got going in this match and lost in straight sets. Portela won his first ever match at the worlds winning each set by 3-1 and broke down in tears at the end. In his post match interview Diogo revelled that he almost quit darts, and that the win proved to him he can still compete.
Jeff Smith won 3-1 against 18 year old Keane Barry. Barry started by winning the first leg. Smith bounced back winning the next two breaking Barry's throw and then holding his to win the first set. Set two went with throw and saw Smith take a two set lead. Both players continued to hold throw during the third set which saw Barry pull a set back. Barry broke throw to take the first leg of the fourth set as he looked to come back into the game. Smith had over ideas as he then broke back to level the set at 1-1. The two exchanged breaks again to take it to 2-2, but Smith held in the final leg to take the match.
Peter Wright came out in full Grinch attire to the joy of the fans that were in attendance. The defending Champ took the first set by three legs to nil. Hitting 2 180+ and 6 140+ scores with an average of 102. Despite dropping his scoring Wright took the second set 3-0 again. West battled back to take the third set 3-1, hitting 3 180's along the way. Wright made sure of his place in round three with a 3-1 fourth set victory.