Part VI: Great Moments Shaw Cardinals Sports History
Legendary stories of greatness from East Cleveland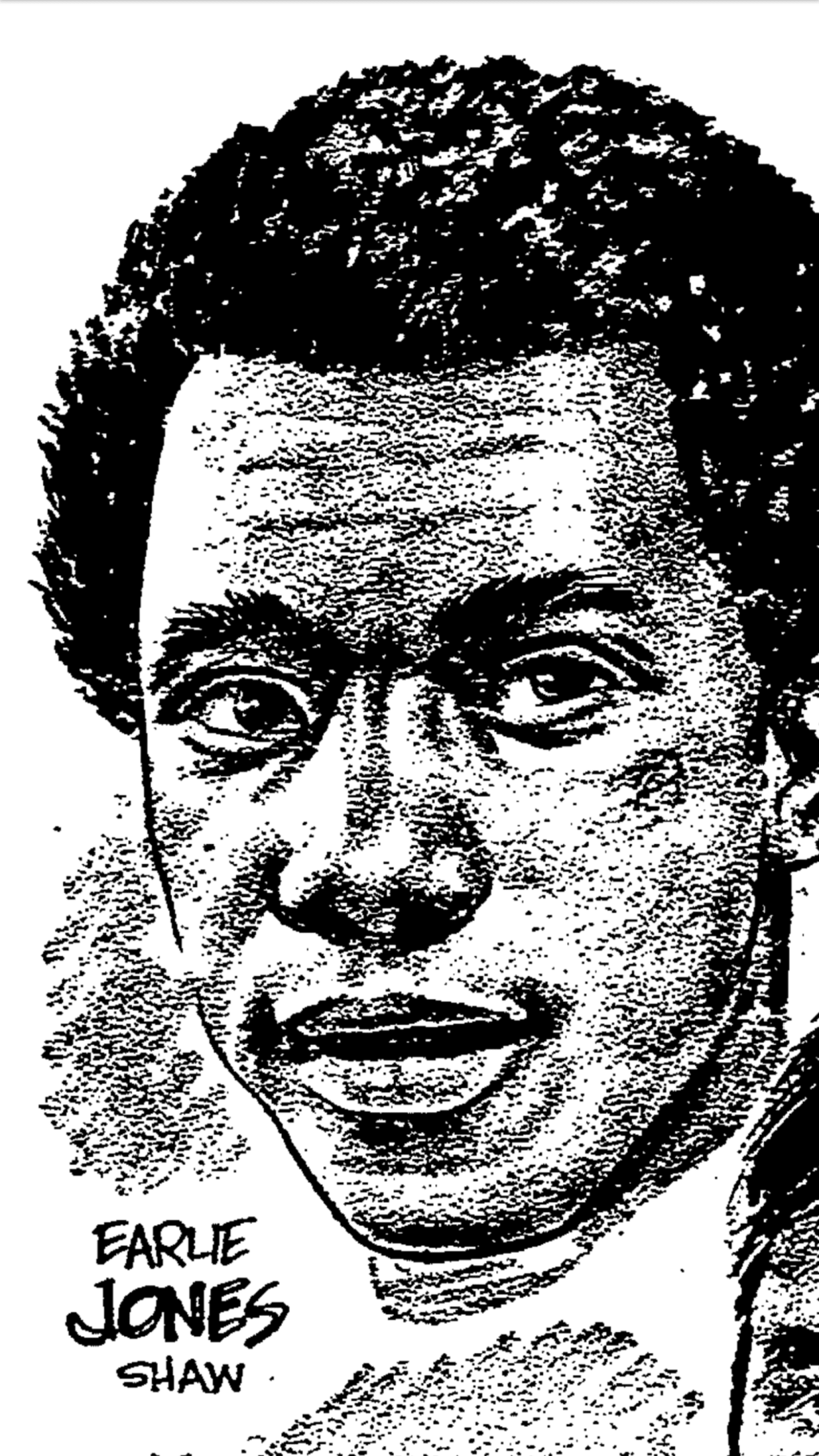 Earlie Jones
This trip back in time is basketball heavy as we look at some strong performances from the 1966 to 2019. In football we revisit an important game in Shaw history from the 1986 season. Check out these historic performances as we continue to explore the rich tradition of boys and girls athletics from East Cleveland, Ohio's only high school.
Boys Basketball
February 12, 1966
"Bobcat" Williams knocks out first place Shaker Heights squad
In 1965, Shaw was in first place all alone until Shaker Heights defeated the Cardinals forcing them to share the championship of the Lake Erie League with Parma. A year later Shaker was in first place and ran into a Shaw team that paid it back.
Shaw won 54-49, forcing Shaker into a tie with Valley Forge with one more week to go in the season. The Cardinals held Shaker to 28 percent shooting from the field.
Shaw was led by forward Ed "Bobcat" Williams' 33 points and 17 rebounds. He had a stretch in the fourth quarter where he scored 10 straight points. Shaw lost to Shaker earlier in the season but this time it made some adjustments. "When we played them the first time at Shaker, they beat us by driving on us. Tonight we weren't going to let them get an easy layup," said Shaw head coach Dick Fort.
A fun note, two guards that competed in this game for Shaw were Bobby Allen and Clayton Burroughs, who later had lengthy and respected careers as educators in the East Cleveland schools system.
Shaw improved to 14-3 after the game and finished the season behind Shaker Heights and Valley Forge in the LEL.
February 7, 1970
Earlie Jones posts 24 points to clinch LEL crown
Shaw won 55-51 at home over Euclid, behind star point guard Earlie Jones' 24 points. Mike Westbrook helped Shaw in the trenches with 10 points and 15 rebounds. Shaw outrebounded Euclid 44-24.
The Cardinals had a 31-19 lead at the half and a 47-34 lead after three quarters before Euclid rallied to bring the game to a 51-49, narrow Shaw lead in the fourth. Shaw scored four of the games final six points to hold on for the win and finished the game with a 16-1 record.
December 21, 2019
Joe Carr explodes in fourth quarter for Cardinals
After starting 0-4, Shaw earned its first win of the season against University School, 69-62. The Cardinals were led by Joe Carr Jr. who scored 24 points, including 18 in the fourth quarter. Shaw trailed 47-39 at the start of the fourth but put up 30 points in the final stanza to pull away from its opponent. Jaquon Pampley gave a good performance with 16 points for Shaw.
Football
October 25, 1986
Shaw wins first football crown since 1970
Shaw is known for having great running backs but it was a pass that captured its first Lake Erie League title in 16 years. Michael Williams threw a 19-yard touchdown pass to Derrik Gordon in the third overtime to boost Shaw to a 13-10 win against host Shaker Heights.
Shaw stopped Shaker's 17-game LEL winning streak as it got a first quarter score from a one yard run by William Callier in the second quarter, followed by a James Jordan extra point. Shaker evened things up in the third quarter behind a nine-yard run by Reggie Ross.
In the game's third overtime, Shaker got on the board first with a 19-yard field goal by John Waldbaum. On the next and final possession of the game Shaw won on the previously mentioned Williams-Gordon connection. "On the touchdown, i saw their defensive back was playing deep and I knew he was slower than me. I told the coach and we decided on this play where I would go about eight yards and do a quick stop. It worked."
Shaw improved to 8-1 and finished at 9-1, which was the school's best record since 1970 when it finished with the same result.
Located in East Cleveland, Ohio, Shaw High School has one of the most long lasting but underappreciated sports histories in all of the United States.
From being the only school in the state of Ohio to have a stadium that hosted actual NFL games to all of the athletes from the 1800's to the present that have gone on to lead productive lives and make history along the way, Shaw sports has a decorated past that most schools could only wish to own.
We invite you to enjoy this continuing series that will introduce you to some of the greatest athletes to ever call themselves Shaw Cardinals. Feel free to join the Shaw Cardinals Sports Group on Facebook: https://www.facebook.com/groups/810810319312653/