Part IX: Great Moments Shaw High Sports History
Legendary stories of greatness from East Cleveland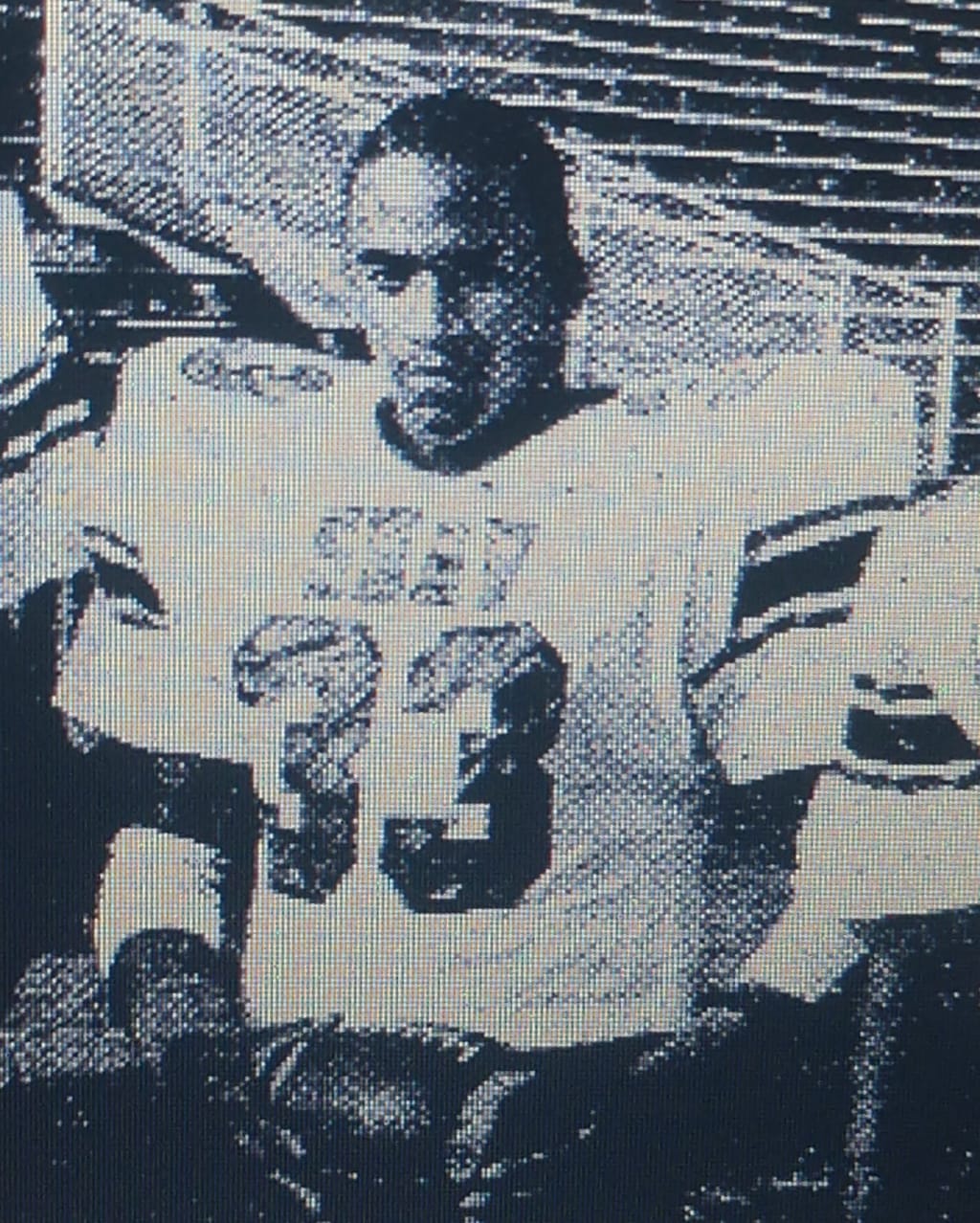 Deon Gray
Here's our trip in time to look at some of the best moments in Shaw High School sports history. More to come in this series as we explore the rich tradition of boys and girls athletics from East Cleveland, Ohio's only high school.
Football
April 24, 1920
Shaw coach selected to lead Case's program
Harry Canfield accepted a job college coaching job at Case after a great coaching career at Shaw. He led the Cardinals to its first championships in 1913, 1915 and 1918. Shaw had its first undfeated season under his watch in 1915 when it finished 7-0.
While at Case, Canfield didn't have the same success but his program took on some household names in modern day football. It's hard to imagine Case taking on Alabama and Michigan, but those games took place during his first season in 1920, where Case finished 2-8-1.
In his second season at Case, Canfield led the team to a 6-2-2 record. During that year, one of its two losses was to Michigan. That was as good as it got as he coached two more seasons in which Case went 2-17, the rest of the way.
September 20, 1985
Deon Gray spoils Garfield Heights homecoming in 21-0 win
The write-up in the Plain Dealer the next day started with, "Lori Gorence was a lovely homecoming queen for Garfield Heights, but Shaw tailback Deon Gray was king of the football field last night."
The long and fast running back scored three touchdowns, including a 73-yard run on Shaw's second play on offense. Gray carried the ball 21 times for 179 yards. "We just wanted to win tonight and we want to take the Lake Erie League," Gray said. "It has been 15 years since Shaw won the LEL."
The win improved Shaw to 2-2 for the season. The Cardinals finished the season at 6-4 overall and 5-3 in the LEL, which was good enough for third place. In its first three games that season Garfield had only given up 93 rushing yards. As a team, Shaw racked up 254 rushing yards against Garfield in the game.
The Shaw defense also got contributions from Marrell Staten, Malaika Malone and John Williams who all recorded fumble recoveries.
One quick note, Gray finished his career at Shaw with 2,154 yards. No running back in the decade of the 1980s reached over 2,000 yards in a Shaw uniform. In 1985 he ran for 1,296 yards.
Boys Basketball
February 2, 1991
Late season win over Cleveland Heights keeps Shaw in hunt
Trivia question. What was the first basketball game that Shaw sports legend Calvin Brown ever started? It was Shaw versus Cleveland Heights, February, 2, 1991. The freshman front court player scored nine points, six in the first five minutes of the game, during the 75-63 win over his team's hated rival.
That season however, Shaw was keeping pace with Shaker Heights as both schools were the best two teams in the Lake Erie League. After the win Shaw improved to 8-1 and Shaker was 9-1 in conference play. Shaw was 13-2 overall and Shaker was 14-3 at that point of the season.
Cleveland Heights became an area power in a couple of seasons but during the 1990-91 season, it struggled as it dropped to 2-15 overall after the loss. Shaw had a game leading 18 points, all scored in the first three quarters, from guard Antoine Parker. Guard Andra Smith scored 13 points and forward Chuck Battle also had 13, posting six of those points in the fourth quarter, helping Shaw hold off a minor rally by the Tigers.
Located in East Cleveland, Ohio, Shaw High School has one of the most long lasting but underappreciated sports histories in all of the United States.
From being the only school in the state of Ohio to have a stadium that hosted actual NFL games to all of the athletes from the 1800's to the present that have gone on to lead productive lives and make history along the way, Shaw sports has a decorated past that most schools could only wish to own.
We invite you to enjoy this continuing series that will introduce you to some of the greatest athletes to ever call themselves Shaw Cardinals. Feel free to join the Shaw Cardinals Sports Group on Facebook: https://www.facebook.com/groups/810810319312653/