Part I: Great Moments Shaw Cardinals Sports History
Legendary stories of greatness from East Cleveland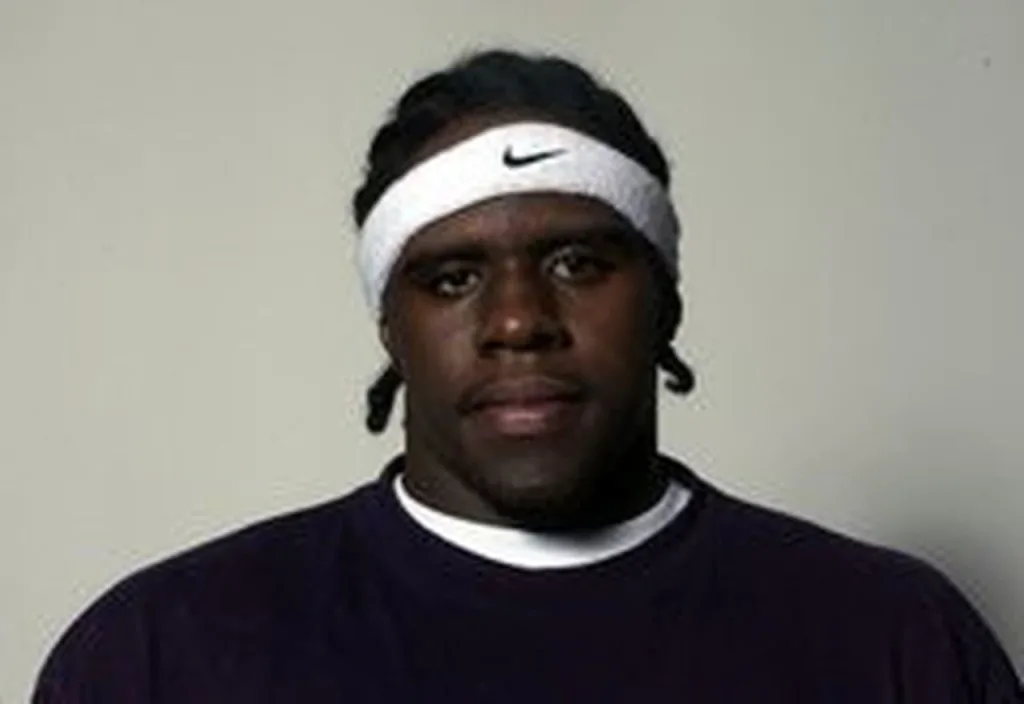 Scooter McDougle
We go back in time to look at some of the best moments in Shaw High School sports history. More to come in this series as we explore the rich tradition of boys and girls athletics of East Cleveland's only high school.
Boys Basketball
April 24, 1971
Legendary Dick Fort resigns as Shaw coach
After sevens seasons at Shaw and four years at Kirk Middle School, Dick Fort stepped down as coach of the boys basketball program. Fort was a basketball star at Shaw who once scored a then record 42 points in a game. He came back to coach at Shaw and to a 112-36 record. His teams won two Lake Erie League titles and never placed lower than third.
Shaw won a district championship under his watch in 1967. He coached the 1969-70 squad to a 19-3 finish which was the best record a Shaw team amassed during his tenure.
As a player Fort's 1949-50 team won a district title. He was offered a basketball scholarship to play at Cincinnati but decided to play baseball in the Cleveland Indians minor league system.
January 6, 1974
Charlie Watkins posts 42 in Shaw victory over Brush
In one of the best performances in school history, Charlie Watkins scored 42 points, making 20-of-30 shots. He also had 16 rebounds, five steals and four assists. Shaw won the game 88-66 improving to 7-2 and a share of first place in the Lake Erie League with rival Lakewood.
Softball
January 17, 1985
Tracey Shorts all-conference in softball
Tracey Shorts is known for being a basketball star that led Shaw to the state semifinals in 1985 but she also shined as a softball player. An outfielder Shorts was named All-Lake Erie League in softball for the second straight season.
Track and Field
May 12, 1996
Shaw wins six events at Lake Erie League Championship meet
The Cardinals placed third as a team but Shaw only had eight competitors. Those eight young men took part in winning six events as Marvin Wyatt led the way in winning the 200-meter dash (22.2) as well as the 400-meter dash (49.9). Marques Anderson and Antonio Chandler collected open wins in the 100-meter dash (10.8) and 800-meter run respectively (2:01.6).
John Coiner and Charles Canady participated on two relay squad wins as they helped lead Shaw to the gold in the 400- and 1,600-meter relays.
Football
January 17, 2001
Bailey and Coffey get NCAA Division I scholarships
It's reported that Ronald Bailey and Sean Coffey commit to compete in college football on the Division I level. Bailey, an All-Lake Erie League and All-Ohio running back comitted to play at Bowling Green, while Coffey and All-Lake Erie League wide reciever goes on to Missouri.
Coffey caught 34 passes for 903 yards and 12 touch downs during the 2000 season. Bailey ran for 1,516 yards and 15 touchdowns and caught 26 passes for 507 yards and nine touchdowns. He also scored a touchdown on defense as Shaw improved from 3-7 in 1999 to 7-3 in 2000.
September 14, 2002
Scooter McDougle sets Shaw rushing record
A bruising back, Harvey "Scooter" McDougle ran for 315 yards and three touchdowns in a 40-27 win over Maple Heights. He also threw for a touchdown pass during the game. McDougle had touchdown runs of 91 yards, 50 yards and 71 yards respectively. Head coach Devlin Culliver said, "I haven't seen anyone impose their will on a team like he did."
He rushed for 276 yards in the second half. McDougle said, "This is a night I'll never forget."
Located in East Cleveland, Ohio, Shaw High School has one of the most long lasting but underappreciated sports histories in all of the United States.
From being the only school in the state of Ohio to have a stadium that hosted actual NFL games to all of the athletes from the 1800's to the present that have gone on to lead productive lives and make history along the way, Shaw sports has a decorated past that most schools could only wish to own.
We invite you to enjoy this continuing series that will introduce you to some of the greatest athletes to ever call themselves Shaw Cardinals. Feel free to join the Shaw Cardinals Sports Group on Facebook: https://www.facebook.com/groups/810810319312653/