Not Done Yet: A Look at Mickie James' Knockouts World Championship Win at Hard to Kill
Mickie James' "Last Rodeo" ends with a main event championship victory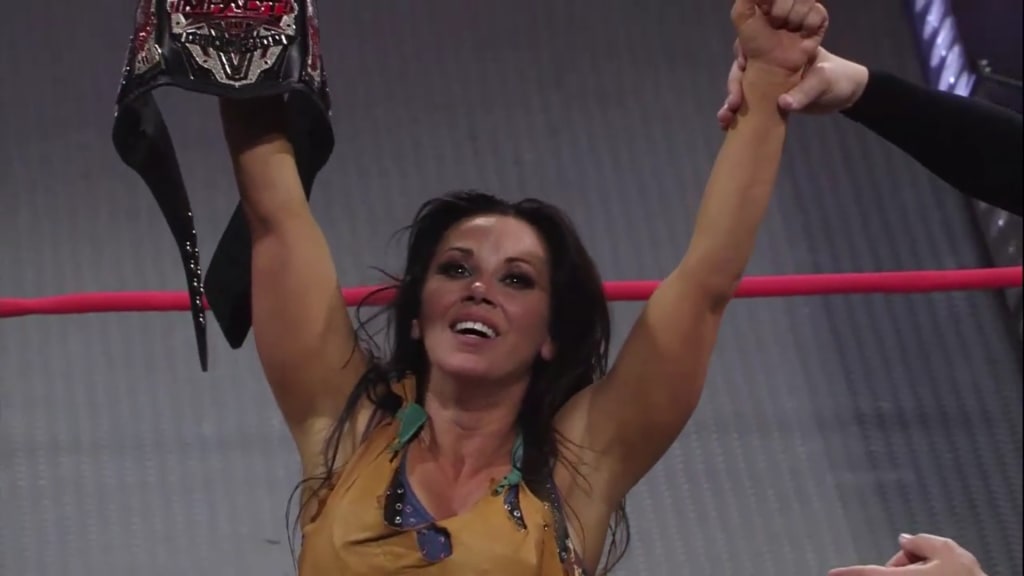 Mickie James captured her fifth Knockouts World Championship at Hard to Kill
What can I say about Mickie James that hasn't been said already by other passionate women's wrestling fans who have watched her in action? Mickie's wrestled all over: WWE, NWA, Impact Wrestling, you name it, and she has blazed a trail like no one's business. She's won so many championships in her lengthy Hall of Fame career, and has been involved in so many moments and rivalries in the process. Adding another title would only boost an already impressive legacy, yet despite this, Mickie's latest win stood out over the others.
Mickie returned to Impact in the summer of 2021, following WWE's controversial release. She engaged in a bitter feud with Deonna Purrazzo, which lasted for the second half of that year and saw Mickie capture her fourth Knockouts World Championship. It was during this run as champion that Mickie made her historic appearance in WWE's Women's Royal Rumble Match; entering at #20 and coming out with her Impact title, as well as to her Hardcore Country theme. Her title run ended at the hands at Tasha Steelz at Sacrifice, and the rematch resulted in another loss after she was betrayed by Chelsea Green. A loss to Green saw Mickie take some time away to rethink a few things, namely her career, which led us to this:
Mickie's return in September of 2022 saw her make the following announcement regarding her career: she would start from the bottom up and work her way back into Knockouts World Championship contention. She would face off in various matches against anyone and everyone in the Knockouts Division, but if she lost so much as one match before she gets to the title, then her career will be over. That's the stipulation Mickie set for herself, and it was dubbed, fittingly, "The Last Rodeo."
Mickie racked up a huge winning streak not only on Impact, but on pay-per-views as well. The list of women she defeated included Hyan, Gisele Shaw, Mia Yim, and Taylor Wilde, and she also gained redemption over Chelsea Green as well. After Mickie defeated Deonna Purrazzo, she was approached by the champ herself, Jordynne Grace, who decided that it was time that they faced off for the title, as Mickie had definitely earned that right.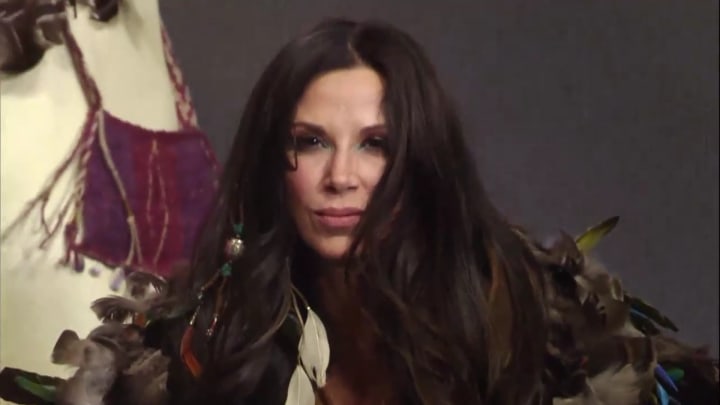 The match was set for Hard to Kill on January 13, 2023, and the build up was pretty interesting, as it actually included Tasha Steelz making her claim that Mickie never defeated her, but Mickie managed to get off the schnide in that category. Mickie and Jordynne's contest ended up serving as the main event of Hard to Kill, and rightfully so, as these two absolutely stole the entire event. The story was told so brilliantly in that match; Mickie was a woman out to complete her mission: win the title and risk everything to get it. Jordynne was the defacto antagonist, as while her goal was to remain champion, said goal would result in the end of Mickie's career. I also loved Mickie's entrance; a wonderful celebration honoring her Native American roots and heritage.
Mickie's quest ended up successful; she defeated Jordynne and captured the Knockouts World Championship for the fifth time. With those reigns, her five WWE Women's Championships, and her WWE Divas Championship, Mickie is an 11-time mainstream World Champion. The win was awesome; the celebration was even more beautiful, as it included Mickie's family (including her son, Donovan), as well as one of her longtime friends in Lisa Marie "Victoria/Tara" Varon.
We know what's next for Mickie: Masha Slamovich. Prior to the main event, Masha Slamovich defeated Taylor Wilde, Killer Kelly, and Deonna Purrazzo in a #1 Contender's four way match, earning her yet another shot at the Knockouts World Championship. That should be quite a good match. One has to believe Masha would be at her hungriest for the title, as she came up short twice against Jordynne Grace. Speaking of the now-dethroned Jordynne, one has to wonder what's next for her. I'm hoping that she resurrects her attempt to capture the X Division Championship, however, as I've said repeatedly, Jordynne is long overdue for a heel turn. Perhaps she becomes vengeful of the loss and forms an unholy alliance with Masha? Would be quite delicious, seeing as they both play the powerhouse role very well. Impact announced their next two events and dates: No Surrender set for February 24, and Sacrifice set four weeks after that event on March 24.
If you like this story, click the heart and the subscribe button, and feel free to comment below! Tips and pledges would be greatly appreciated, but only if you want to do so!
About the Creator
Born on March 18, 1985. I am an avid fan of sports and wrestling, and I've been a fan of female villains since the age of eight. Also love movies--especially comedy and horror--and among my favorite TV shows are The Simpsons and Family Guy
Reader insights
Be the first to share your insights about this piece.
Add your insights