Nicklaus museum a treat for golf fans
But rain hits play on day one at renovated Muirfield Village course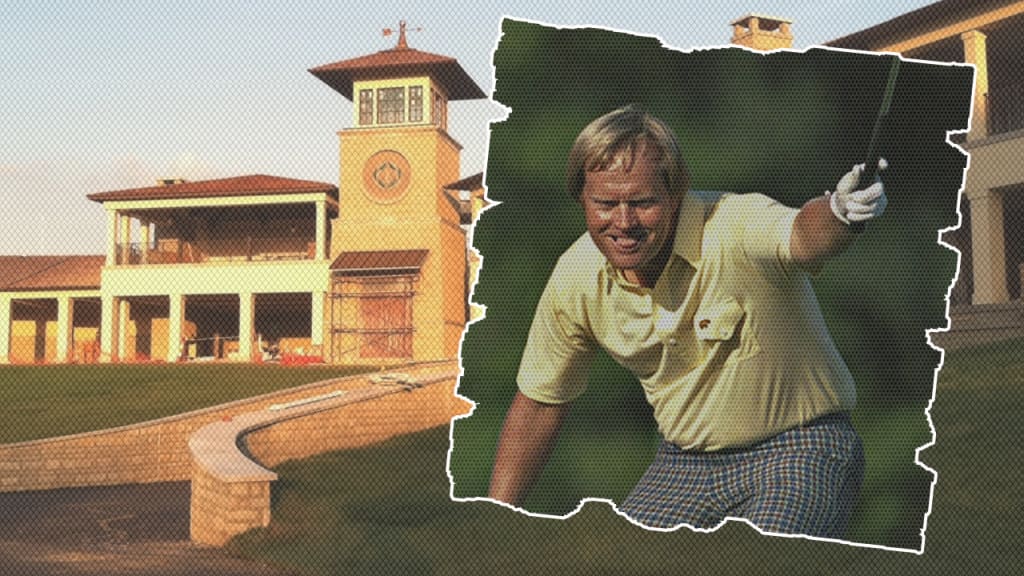 Muirfield, the Memorial Tournament venue, and 1986 Masters champion Jack Nicklaus
In the heart of Ohio State University's giant sports complex the "greatest story in golf" is said to come alive.
Columbus, Ohio, is the hometown of the legendary Jack Nicklaus, winner of a record 18 golf majors, and the 12,000 square-foot educational and historical facility is where his amazing career is immortalised.
It's a pretty bold statement to claim it's the greatest golf story ever told, but it's certainly right up there with the best and the Jack Nicklaus Museum provides an immersive journey through his amazing career, including trophies, photographs and other mementos from his unparalleled haul of major championships and 100 worldwide professional victories.
The museum houses more than 2,000 pieces of golfing memorabilia and is one of the greatest golfing collections in the world.
Whether you're an outright fan of Nicklaus or not, there's so much nostalgia in play at the Ohio complex that no-one with the slightest interest in the sport could fail to be captivated by it.
The self-guided journey down memory lane starts with galleries dedicated to different decades of Nicklaus' career, starting with the 1950s.
These galleries contain many artefacts from the Golden Bear's run to 18 major championships, which include six Masters titles (1963, 1965, 1966, 1972, 1975, 1986), five PGA Championships (1963, 1971, 1973, 1975, 1980), four US Open titles (1962, 1967, 1972, 1980) and three British Opens (1966, 1970, 1978).
One of the items on display in the 1980s gallery is Nicklaus' famous George Low Wizard 600 putter, which he used to win 15 of his record 18 professional majors and 78 of his 100 individual titles.
Named after George Low, a former tour player who made a living by wagering on his putting ability, the putter was first introduced to Nicklaus at the 1962 Phoenix Open when Low approached him and asked him to try one of his putters. It's a safe bet to presume he was glad he did.
Following on from the decades galleries at the museum are those dedicated to the major championships broken down separately to give each their own importance in the same way Nicklaus put special focus on them in his career.
The first major gallery is the Masters gallery, which despite Nicklaus winning the tournament six times contains only one green jacket, with many visitors surprised to learn that no matter how many tournaments a player wins, they get only one green jacket. And the green jacket on display is not even the one presented to Nicklaus, that still takes pride of place in his locker at Augusta National Golf Club.
There's also an endorsement gallery featuring many of the items the Golden Bear added his name to during his illustrious career. It's widely known he endorsed Rolex watches and Lincoln Towncars down the years, but Magic Chef microwave ovens and polyester suits? You'd be surprised.
Another gallery is dedicated to the "Friends of Jack" and includes signed photos, cards, letters and personal mementos the Nicklaus family has collected from other luminaries in different walks of life, such as politics, entertainment, sports and art. The gallery also houses a three-screen, 18-minute video presentation narrated by Sean Connery showing friends and family talking about Nicklaus.
But it's not only his playing career that's celebrated, Nicklaus' achievements as a course designer are also an important aspect of the museum, with an entire room dedicated to it… a giant map lighting up each of the more than 250 courses worldwide that Nicklaus has designed.
This weekend the 81-year-old legend is hosting the Memorial Tournament, which he founded in 1976, at the Muirfield Village Golf Club in Dublin, Ohio, which is probably the closest to his heart of all the courses that take his name.
And in preparation for this year's incarnation of the tournament Nicklaus has supervised a massive renovation of the course, with fans getting a first look at the changes to the layout over the weekend.
New tees have been installed, every green rebuilt, fairways reshaped, bunkers added and removed… all with the goal of making Muirfield Village a better test for the pros and more enjoyable experience for members.
And, at 81, you'd be forgiven for thinking Nicklaus had taken a hands-off approach to the changes but, according to Nicklaus Design senior design associate Chris Cochran, nothing could be further from the truth.
"Jack was there all the time," Cochran said. "We never had to wait on him for anything. When we needed him, he was there within days."
New back tees make the course play 150-plus yards longer, but new forward tees make it play 250 yards shorter. Fairways were tightened where the pros typically land their tee balls, but widened in the members' typical landing zones.
According to Cochran, the most noticeable change for fans will be on hole 15, where the back tee was lengthened by 37 yards and the first landing area lowered by 15 feet. Also, the large mounding to the right of the green that kept the creek mostly out of play was removed, making the water much more of a hazard.
But no matter how different the course is for this year's tournament there's always one factor in golf that no-one can account for and that's the weather, with play on day one of this year's tournament severely disrupted by rain.
Of those who completed their first rounds yesterday, American Collin Morikawa held a narrow lead after multiple delays prevented everyone from finishing the first round, some players not even completing one hole.
Morikawa finished his 18 holes and put himself in good position with a 66 that featured seven birdies. Adam Long finished one stroke back at five strokes under par, while Xander Schauffele was in a quartet at four under.
About the Creator
From Covid to the Ukraine and Gaza... nothing is as it seems in the world. Don't just accept the mainstream brainwashing, open your eyes to the bigger picture at the heart of these globalist agendas.
JOIN THE DOTS: http://wildaboutit.com
Reader insights
Be the first to share your insights about this piece.
Add your insights