NHL's Biggest Winners in Week One
Who is off to the hottest start around the league?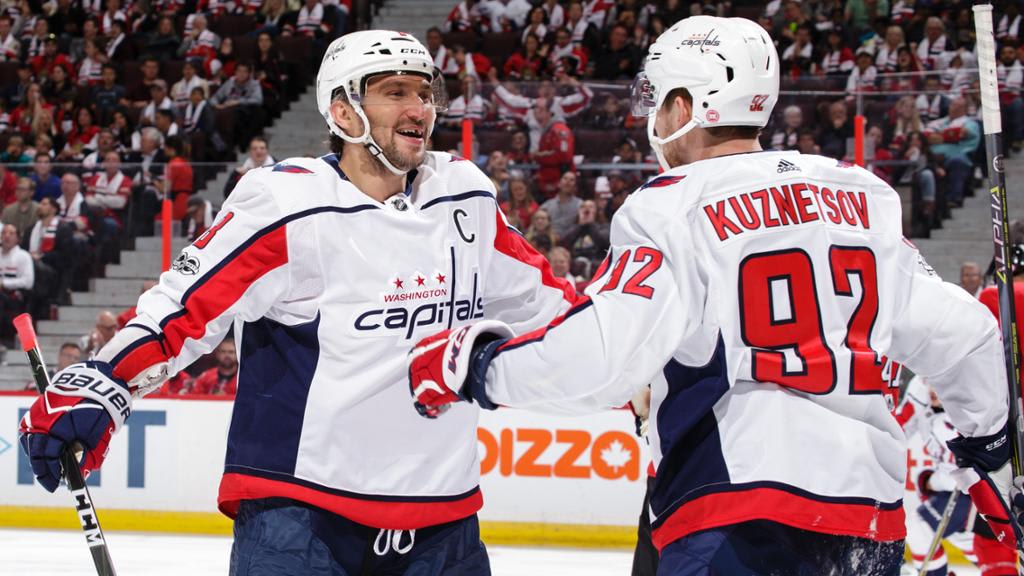 Pacing the field in the opening week is Caps winger Alex Ovechkin (Image via NHL.com)
I have a hard time stifling my excitement when it comes to hockey. If you're anything like me, the anticipation was almost too much to bear as the calendar finally reached October and hockey fans everywhere were treated to a superb opening week of NHL action. As we ramp up the action this season, let's take a look at the teams and players who are off to the best starts early on.
Toronto Maple Leafs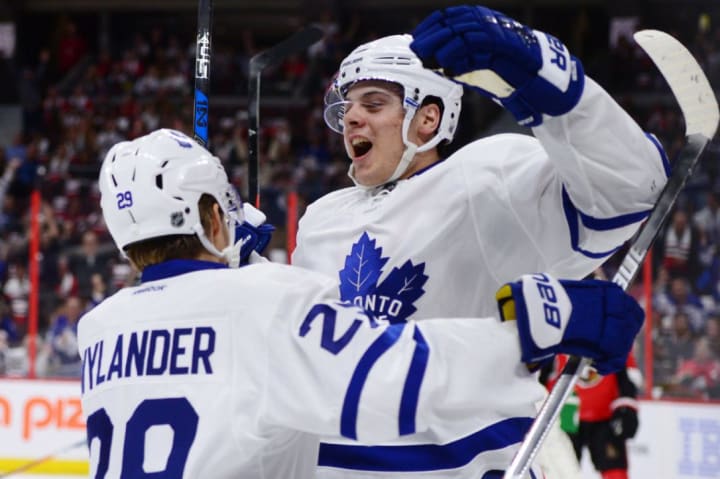 A team that came in with very high expectations, the Maple Leafs experience even more pressure residing in the hockey hot bed that is Toronto. The team had a very successful season a year ago, and is looking to make good on the early predictions that have them fighting for a deep playoff run this time around. If that's the goal, they're off to a pretty good start.
With youngster Auston Matthews continuing to pace the team, Toronto came out of the gate with an incredible 19 goals in their first three games. The Leafs stormed through their first week, winning four of their opening five that included an overtime win against rival Montreal. While they have had "shaky" play from goalie Frederik Andersen, an incredible 5.20 goals per game clip to open the season shows the dominance that this offense has when it's all clicking. They are 4-1-0 to start the season before beginning a back-to-back set on Tuesday that features a rematch with the Washington Capitals, who ousted them from the playoffs last season. Certainly, the Leafs are a must-watch early on.
Vegas Golden Knights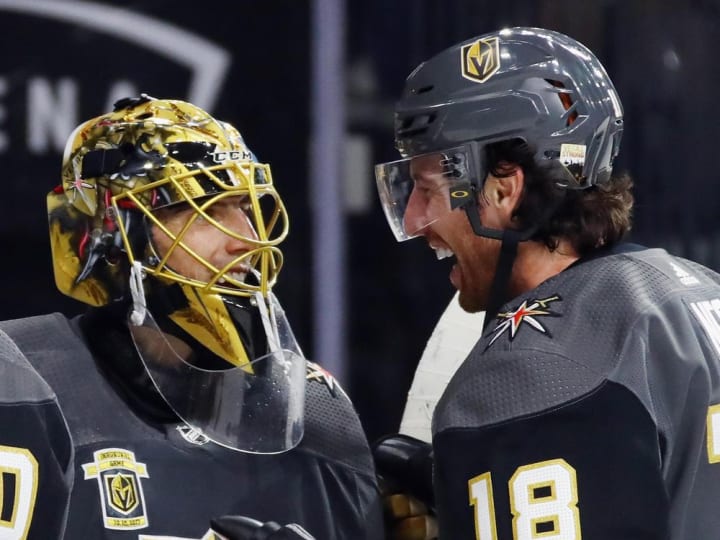 Who saw this one coming?
The Vegas Golden Knights not only won their first game of the season with two sublime goals from top forward and former Nashville Predator James Neal, they went on to win four of their opening five and boasted the best start of any expansion team in the NHL's 100 year history when they won their first three games. James Neal has been at the center of it all for Vegas, grabbing the game-winning goals in all three. Pair that with an emotional tribute to the victims of the tragic Las Vegas shooting, and the Golden Knights seem to have become something of a darling to root for in the eyes of fans.
Well, that is until they had some tone-deaf and sexist tweets. Nice going, ya jerks.
They still have a lot to figure out. Goalie Marc-Andre Fleury is going to miss some time with a concussion. Details around what's going on with Vadim Shipachyov are still a little fuzzy, even though he made his debut and scored his first NHL goal. Hopefully, his presence helps them continue to succeed and there won't be anymore discussions about returning to Russia. It does highlight a lineup problem that could haunt GM George McPhee, but in the first week of the season, winning has proven to be an excellent deodorant.
New Jersey Devils
Expectations for the last place team in the Eastern Conference last year were not nearly as high as the aforementioned Toronto Maple Leafs. But the only team to beat Toronto so far this year has surprised an awful lot of people who didn't expect much out of New Jersey this season. They are led primarily by the excellent play of their core of rookies, Jesper Bratt, Will Butcher, and Nico Hischier, and look to capitalize on this early success not just for this season. The hot start and the play of their rookies has people talking long term.
Perhaps tempered expectations were all it took for New Jersey to surprise people. No one really saw them coming out with such a hot start, especially with such abysmal offensive numbers last year. Through their first five games, though, they've scored 21 goals and won four, including beating other hot starters like Colorado and Toronto. Their defense is going to be an issue, and who knows how long this young group can maintain their great start, but it's good to finally see this team going in the right direction.
I have significant doubts that this guy is actually human.
Washington hasn't had a stellar start, following an offseason that saw them trade away or fail to resign a number of core players from their recent string of President's Trophy winning seasons. But Ovi has taken this opportunity to reassert himself as the preeminent scorer in the league. As the pivotal offensive producer of the Caps lineup, Ovechkin has started off the 2017-18 campaign with an incredible 9 goals in 6 games. He pulled off an impossible feat by opening his season with back-to-back hat tricks and hasn't stopped scoring since then.
It helps to have players like Evgeny Kuznetsov and Nicklas Backstrom feeding you the puck, and these three have a great chemistry. If Ovechkin continues on his current pace and stays healthy, he would score 123 goals this season. That eclipses Wayne Gretzky's single season record by over 30.
But he won't pull that off.
...will he?
It's been an incredible start to the NHL season, and fans should be excited for what could be an amazing season of hockey ahead.
Reader insights
Be the first to share your insights about this piece.
Add your insights