NFL Week One - My three biggest Surprises
An overview of the tumultuous first week of 2022's regular season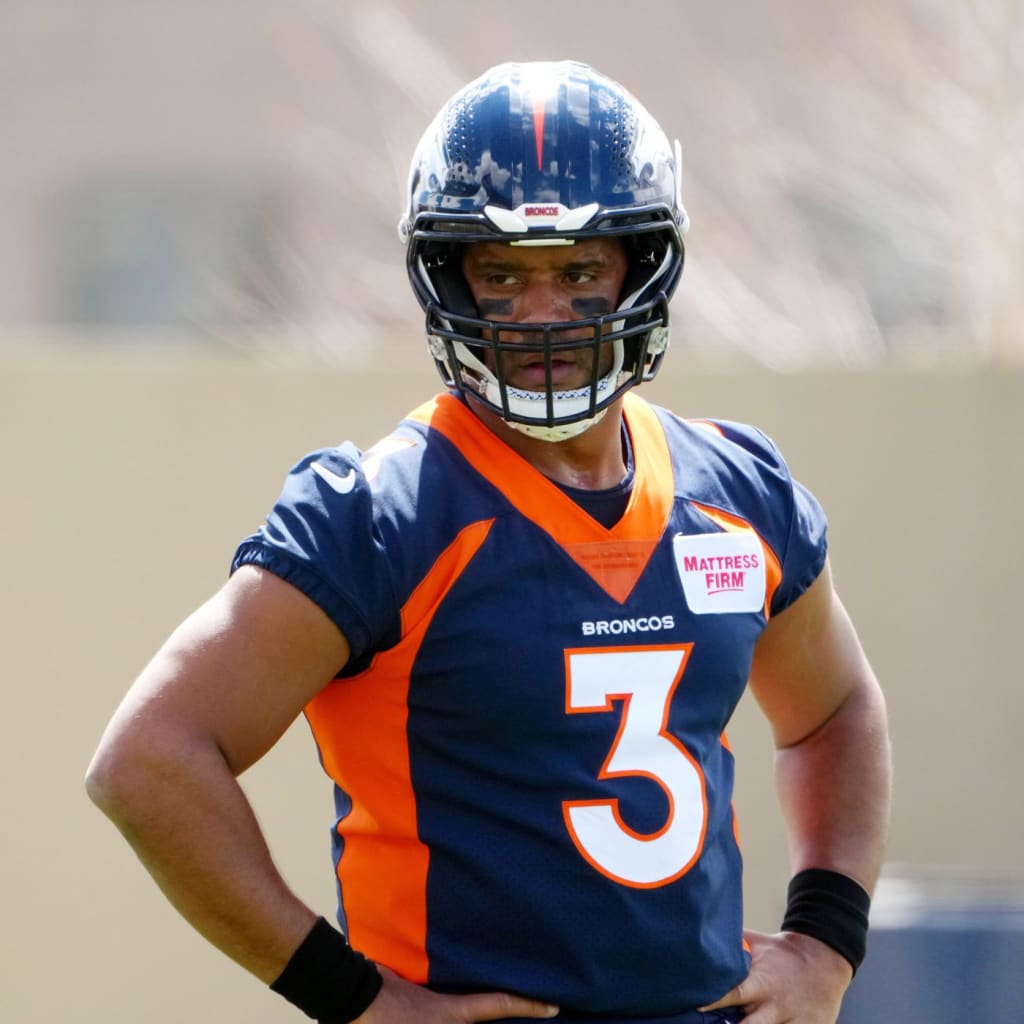 To attribute week one of the NFL's 2022 regular season a 'surprising' one would be a weighty understatement. I struggle to recall another season in recent memory to which held so many storylines, upsets and diversions from pre-established narrative. These surprises range from Baker Mayfield's struggles within his supposed 'revenge game' – or Rodgers' utter inability to keep the game close against his divisional rival. Chief amongst my surprise are three games in particular. Though, of course, it is a gross generalisation to pinpoint my shock to three games, I feel these set were the most egregiously unexpected.
The first – Chicago / San Francisco:
The 49ers are a strange team for me. Going into this week, I felt a tremendous confidence that this roster would waltz over the weaker Bears. With the losses Chicago bore during this offseason, I saw it as a no brainer that they would struggle to both put points on the board, and keep their opponent out of the endzone. Yes, Trey Lance was question mark to which I truly believed might dominate, and George Kittle was ruled out – thus removing an incredible Tight End option for Lance. But this was the 49ers. Shanahan's 49ers. A team which have, for the most part, been fairly formidable soon after his hiring. No matter the question marks at QB and TE, they still had that powerhouses alike Deebo Samuel, Nick Bosa and Fred Warner. Yet, the game went far beyond what I expected. On the initial outing of the heavily anticipated 'Trey Lance' era, the young Quarterback threw for less than 50% and one interception. I still have hopes for the 49ers this year. Their roster, although certainly not nearly as stacked as other teams, remains strong enough for a respectable playoff run. For me, moving forward, the only question remains is the true success of Trey Lance as we progress deeper into the season. Was this merely an ugly first game, or a precursor for what is to come?
The second – Seattle/Denver:
Who would have expected this? I have no idea where to even begin. In perhaps quite an unorthodox fashion, we could possibly begin with the end. The decision to attempt a 64 yard field goal. The decision which has sent the media into a frenzy. But what happened before it? When discussing my predictions for the AFC West a few months ago, I gave the impression that I believed Denver might finish their season at the bottom of their division. This, far from a slight on Denver and more so a statement upon the sheer strength of that division as a whole. Walking into this game, I'm sure even Seattle fans did not expect the game they were about to see. With Geno Smith at starter, this game was written off far before it even started. The expectation was that Russ would spend 4 quarters mincing his former defence as though the game was more a formality than all else. Russ is famed, over the past few years, for beginning a season strong and immediately entering the MVP conversation – before teetering out as the season progresses. But this offense could not get anything going. It would be uninformative to claim Russell Wilson had a bad game. Finishing at 29/42 with 340 yards and a TD is certainly quite the respectable outing – however it was far from the trouncing fans expected.
The third – Indianapolis/ Houston:
A draw? Already, in week one? No less, a draw against arguably the weakest team in the league? The draw does not even paint the full picture. For some time, until Matt Ryan almost orchestrated an impressive comeback, this was a blowout. Heading into the fourth quarter, Indie were down 20-3. Of course, the comeback is impressive but the notion that this roster of talent in almost every aspect were held to such tight competition would have been ludicrous to imagine a week ago. Some months ago, I wrote a piece on the likelihood of Matt Ryan enjoying another MVP season. In it, I called attention to the help around him. The running game, the defence, the offensive line. To me, it seemed inevitable that he might orbit the conversation by December and January at least. But after this first week, I wonder why the Colts were held to the standard they were. There is no doubt that the talent is there, and I still believe that Matty Ice will have a brilliant year. However, this first game has instilled a mild trepidation as to my prior beliefs that these Colts could become a superbowl contender. Like San Francisco, perhaps this is merely an ugly, early, outlier. Time will tell.
I look forward to the upcoming season, and the further surprises which lie ahead. I hope that each of these teams bounce back in their respective ways and build the momentum to tackle their season stronger than they initially have. Who knows? By January, I may be laughing at these over reactions. Perhaps I might be right about certain 'ugly' initial outings. Like all of these games – time will tell. I only hope that the state of kickers improve as we progress!
About the Creator
A writer practicing in both prose and script. With a deep passion for film and screenwriting, I use this platform to publish all unique ideas and topics which I feel compelled to write about! True crime, sport, cinema history or so on.
Reader insights
Be the first to share your insights about this piece.
Add your insights