NBA: Kyrie Irving Chose Brooklyn to "Play at Home"
Kyrie Irving always knew he wanted to play at home in Brooklyn.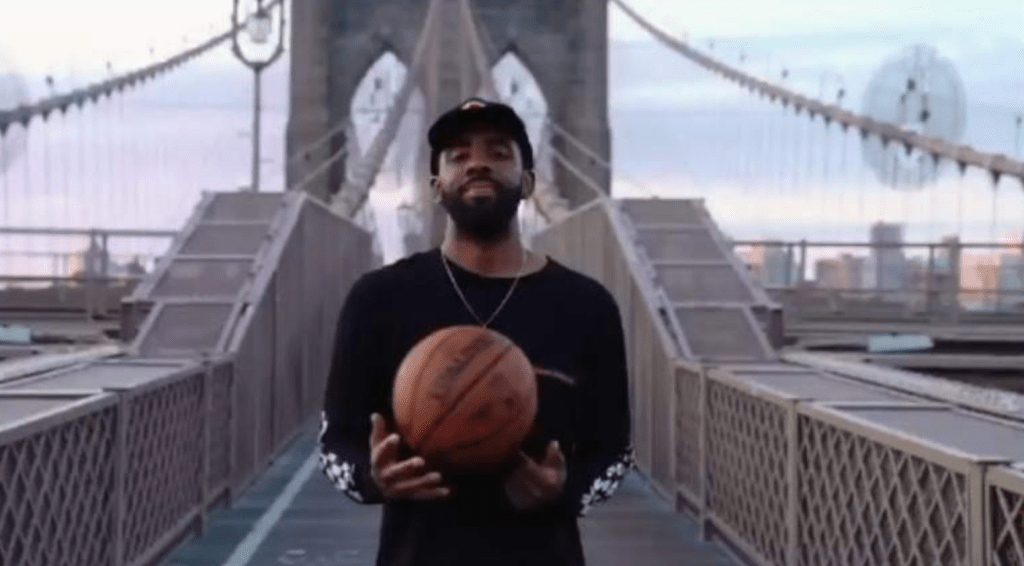 Image Credit: @ScoopB
Welcome NBA fans!
Kyrie Irving is a member of the Brooklyn Nets.
Irving will be joining his close friends, Kevin Durant and DeAndre Jordan in Brooklyn. There has to be a reason why Kyrie and his friends are teaming up together. Maybe they wanted to be closer to their loved ones and enjoy playing for each other.
In Kyrie's case, he knew that one day his journey will come full circle, which is to be back home. Growing up in New Jersey, where he played in high school at Saint Patrick, Kyrie always sees himself as a New Yorker, who prides himself on becoming better every day. During this free agency period, was the first time Irving chose a place where he can be himself.
From being drafted to the Cleveland Cavaliers and traded to Boston it must have been tough on Irving to go through. Until, on June 30th, his life drastically changed when he decided to sign with the Brooklyn Nets and have a chance to play at home.
In a video above, Roc Nation showcased Irving in Brooklyn as he explained the significance of his decision for playing at home in Brooklyn.
Here is Irving's comments:
"In my heart I knew I always wanted to play at home…"
With this decision, it validated who Irving is as a person.
You know Roc Nation loved the video and showed some love to Irving by simply saying "Family." To validate Irving's move to Brooklyn, Kevin Durant also represents the Roc Nation brand, which ties into their decision on June 30th.
This is why Irving chose the Nets over any team in the NBA. Irving simply wants to feel comfortable at his own skin and play in front of his family.
Who doesn't want that for themselves?
Plus, to have your friends with you during this journey is worth it. Unlike most people, who criticized his decisions in the past, I am very proud of the man he became. Last season, he was able to make amends with former teammate, LeBron James for his immature behavior during their time together in Cleveland.
Even though Irving didn't possess great leadership qualities during his time with the Boston Celtics, he didn't feel like himself there.
Kevin Durant will come back stronger than ever.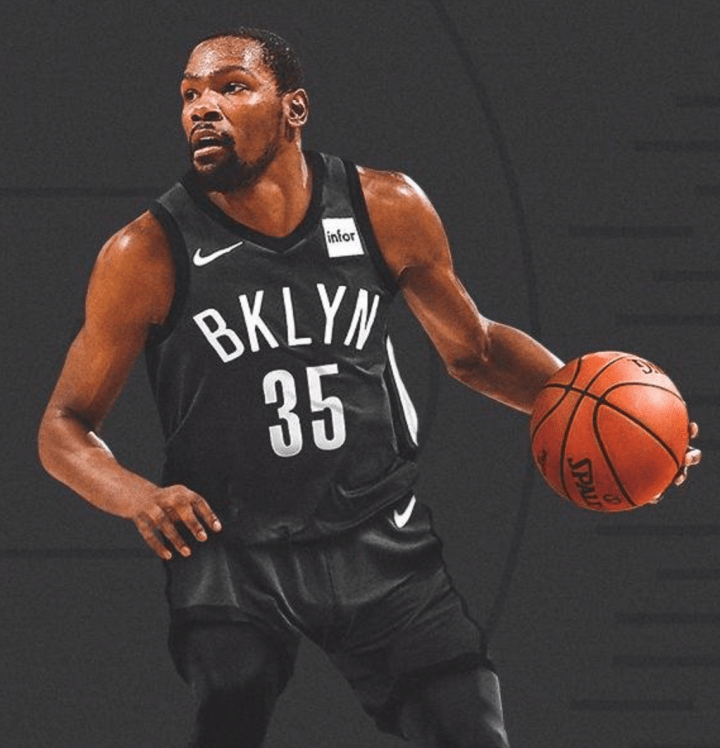 When Durant returns from his Achilles injury next year, the Brooklyn Nets will definitely be "title contenders." The only way for the Nets to win their first championship is if they can stop the Lakers' unstoppable "Big 3" of LeBron James, Kawhi Leonard, and Anthony Davis (if Kawhi signs with the Lakers).
Honestly, I don't think the Nets would ever defeat that Lakers trio in the NBA Finals. In order for KD and Kyrie to dethrone LeBron and company, they will need another superstar player. That player could be MVP Giannis Antetokounmpo, who will be a free agent in 2021.
Imagine if the Nets formed their own "Big three" of KD, Kyrie, and Giannis on their team. This team will arguably be the best tandem in the entire Eastern Conference. Who do you think would stop this collection of talent in the East?
Nobody!!
Even though KD will not play next season, I believe that Kyrie will finally maximize his level of play. At the end of the 2019 to 2020 season, the Nets may end up as the fourth or fifth best team in the East at best. Kevin Durant will come back stronger than ever in 2021.
Kyrie will prepare for Durant's arrival. Plus, Irving will grow with his new teammates, showcase his crossover abilities to appease the fans, and build a strong chemistry.
If Irving manages to connect with his new teammates next season, that will validate his move to Brooklyn.
Welcome home, Kyrie Irving!
Words of Wisdom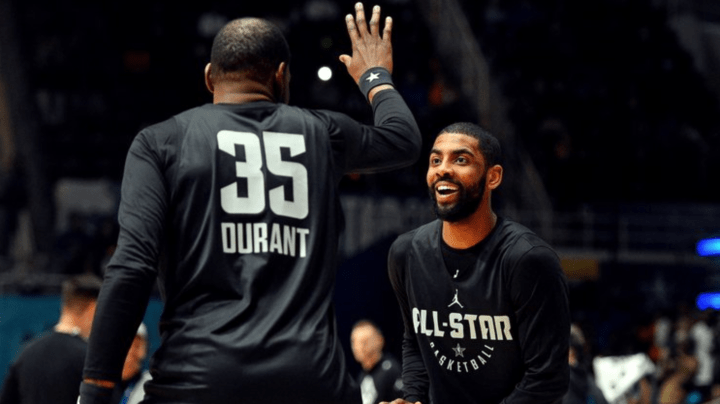 As a human being, it is our duty to know who we are and be content with our decisions in life. We can't let anyone dictate where we want to go. Whether if it's a place where you grew up or a city you enjoy living in, it should be a place where you can call "home."
In this case, Kyrie Irving knew that playing at home was always in his heart. He can be himself and play happily with his friends. So, it's imperative that we listen to our heart and be happy with our decision, good or bad.
I hope you guys enjoyed reading my article!
If you like what you read, make sure to support it by tipping it. You guys are the best!
Like what you read? Send me a tip below to help contribute to my next sports adventure!
Social Media:
LinkedIn: Michael Reynoso
Twitter: @SportsWiseMike
Stay tuned for more NBA news!