NBA Free Agency: Kevin Durant, Kyrie Irving, & DeAndre Jordan Sign with Brooklyn Nets
Kevin Durant shifts the balance of power and signs with the Brooklyn Nets with close friends Kyrie Irving and DeAndre Jordan.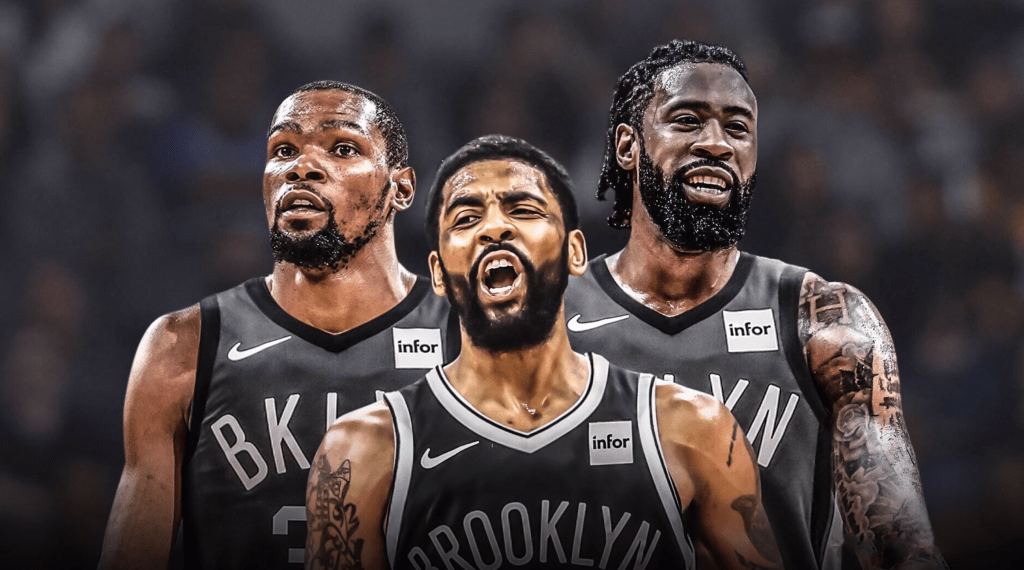 Image Credit: @NBATV
Welcome NBA fans!
In a remarkable turn of events on the first day of free agency, Adrian Wojnarowski of ESPN "confirmed" that Kevin Durant (signs a 4-year $164 million deal), Kyrie Irving, and DeAndre Jordan will sign with the Brooklyn Nets.
Before Woj broke the news of Durant signing with the Nets, Kevin himself announced his decision on "The Boardroom" on Instagram:
This is amazing news for the Brooklyn Nets' organization and their entire fanbase. To land two mega marquee free agents on the same day is a historic feat for Brooklyn.
Also, Durant's two other friends, Kyrie Irving (4-year $141 million deal) and DeAndre Jordan (4-year $40 million deal) will be signing with the Nets.
In order for Jordan to get a 4-year deal, both Kyrie and Kevin took discounts to help sign their friend. This great deal of sacrifice shows how much these guys love and respect each other.
Even though it was unnecessary to overpay Jordan, this is what both Kyrie and KD wanted. By signing them, Brooklyn will be instant title contenders after the upcoming season and beyond.
Now before Durant chose to sign with the Nets, he and his business partner, Rich Kleiman, told the Warriors General Manager Bob Myers that they were leaving the team for good. This is a great way to leave on your own terms if you are Durant right now.
To leave an astounding team and culture in Golden State must have been tough for Durant. Furthermore, the support system KD had with Stephen Curry and Andre Iguodala (traded to Memphis Grizzlies)was also tough to leave behind.
Kevin Durant deserves to be happy.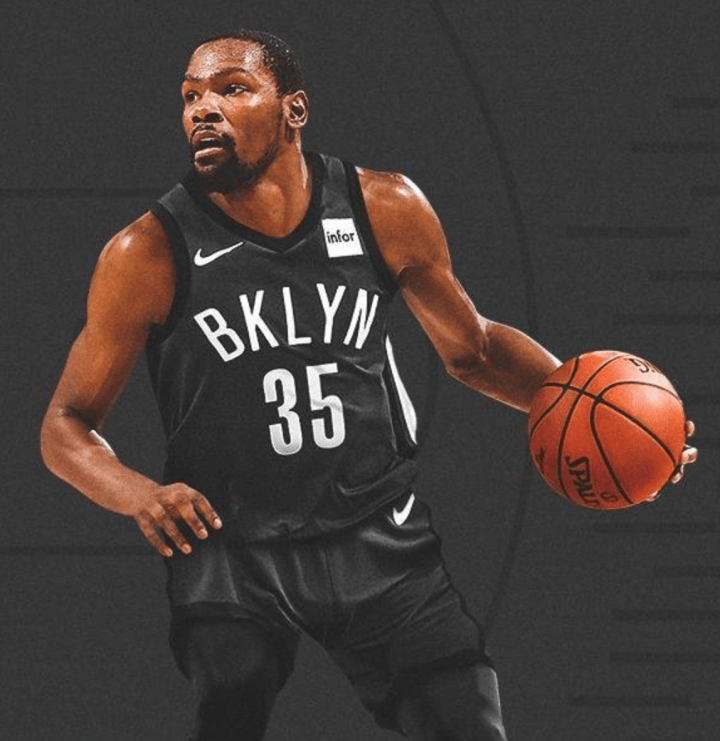 However, Durant needed to go somewhere else to be his true self and team up with friends he can depend on. I know for a fact that the Warriors' players, especially Curry, didn't see this coming. There was a report from Woj that Curry was supposed to be a "special guest" to meet up with Kevin in New York for a meeting.
I guess Kevin had other ideas and decided to choose his play with close friends rather than re-injure his body for the Warriors again. In Brookyln, you have the best medical staff, training facility, great coaching staff, and a built culture. In addition, the Brooklyn name itself is a brand of its own.
This signing of Kevin Durant was a win-win for him and his career moving forward. I'm so happy that he was able to gather himself and went with his gut, which is to team up with Kyrie and Jordan. With Durant heading to the East, the West is "officially" wide open for any team to emerge.
Furthermore, the Warriors' dynasty run is completely over. This means that next season and beyond will be competitive, which we all craved for a long time.
The King of Brooklyn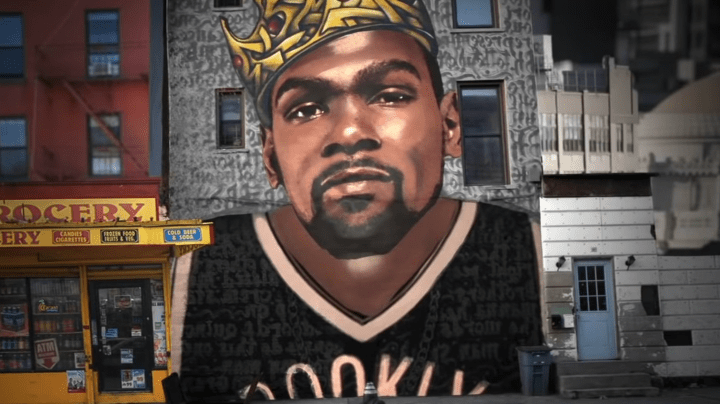 I'm sure twitter was in a complete frenzy over KD's decision to sign with the Nets. Brooklyn just became relevant, either with Durant on the court or not.
The suffering that the Nets franchise went through from leaving New Jersey to arriving to Brooklyn was overlooked throughout the years. Back in 2013, in a deal where Paul Pierce, Kevin Garnett, and Jason Terry were traded to Brooklyn, we all thought they were favorites to win an NBA title.
Since then, Brooklyn has not been an attractive place for free agents to come and play.
I have to give credit to the front office for sticking to their game plan and creating a healthy environment for their team long-term. By developing young players, instilling great culture, acquiring young talent, and turning D'Angelo Russell (traded to Golden State Warriors)into an All-Star, showed us why Brooklyn is the most attractive place to be.
With the arrival of Kevin Durant, Kyrie Irving, and DeAndre Jordan, a new era in Brooklyn has arrived.
For great entertainment, check out a hilarious video below of ESPN's own Stephen A. Smith's reaction to KD and Kyrie signing with Brooklyn:
I hope you guys enjoyed reading my article!
If you like what you read, make sure to support it by tipping it. You guys are the best!
Like what you read? Send me a tip below to help contribute to my next sports adventure!
Social Media:
LinkedIn: Michael Reynoso
Twitter: @SportsWiseMike
Stay tuned for more NBA news!