Nation's top talents compete at Kentucky's Jim Green Invitational
Barnes, DeLoach, Sturgis, Salmon, Burgher and Khan and others prepare for tense competition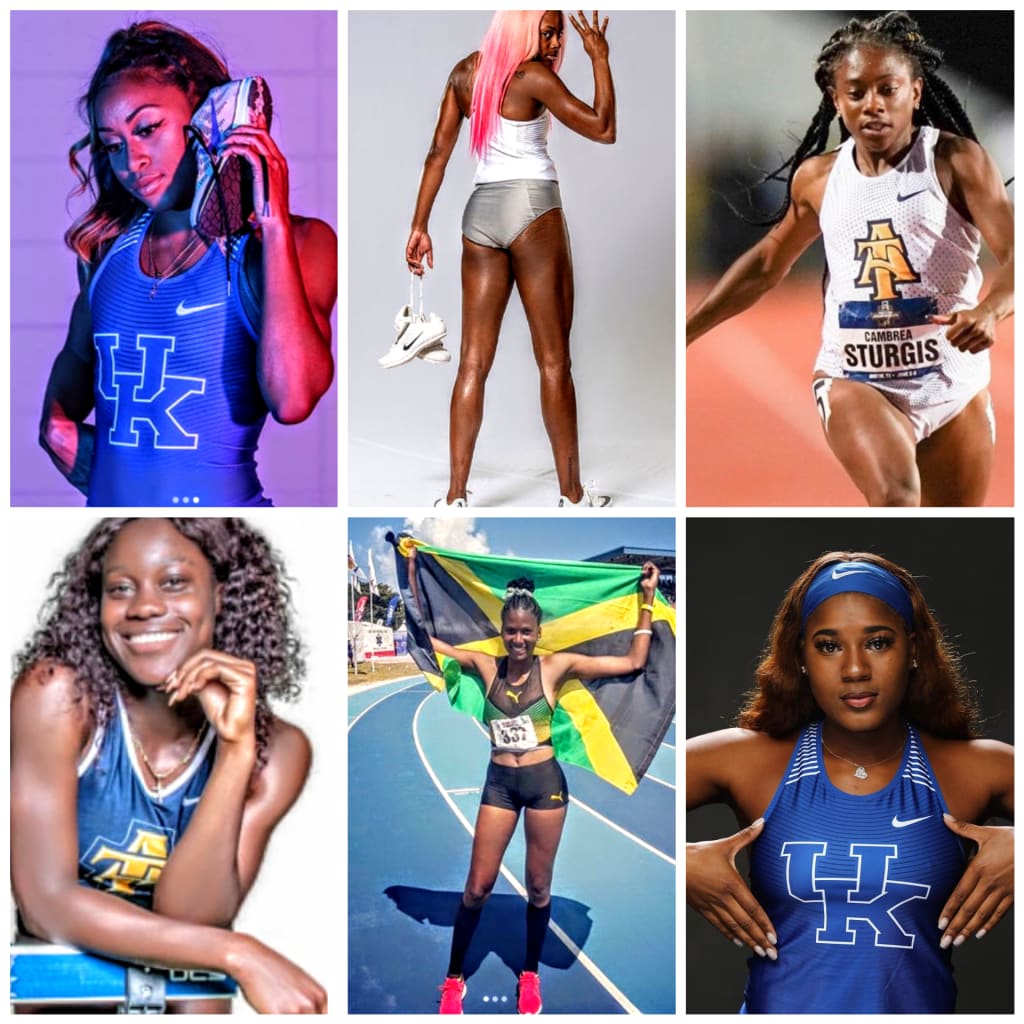 One of the most important indoor track meets of the year serves a historic as well as current relevance.
The Jim Green Invitational takes place at the University of Kentucky in Lexington, Ky., Jan. 10-11 and many of the nation's best women's competitors will put thier talents to the test. Before we go into who will be competing let's give you an explanation to why this meet has an importance to the history of Kentucky as well as American collegiate sports.
In 1968, Jim Green was the first African American in the history of the Southeastern Conference (SEC) to win a national championship. Green won three national titles during his collegiate career. He also became the first African American student athlete to graduate from Kentucky in 1971. Kentucky's track program honors his legacy annually with this indoor track meet, reminding all student athletes of the road that was paved for them by various trailblazers who competed while fighting for equal rights of all people.
What we can't wait to see
Big time talent in 60-meter hurdles field
On Friday the 60-meter hurdles preliminary round has a loaded third heat. Of the nine competitors MEAC outdoor champion Madeleine Akobundu of North Carolina A&T will face Morgan Lewis of Ohio State, who she raced against in the outdoor national preliminary round of the 100-meter hurdles in 2019. North Carolina A&T's Paula Salmon who placed third in the MEAC to Akobundu, will also compete in the heat along with talented Kentucky freshman Darci Khan.
The fifth heat will feature Kentucky's Masai Russell who was an SEC hurdles finalist in the indoor and outdoor seasons. She will do battle against pro Chantel Ray who won the Big Ten indoor crown during her senior season at Ohio State in 2018.
Others to look for: Devynne Charlton (Puma) placed second in the 2018 NCAA outdoor 100-meter national championship final. Angelica Lightfoot (Cincinnati) was third in the American Conference 60-meter hurdles final in 2019. TeJyrica Robinson (North Carolina A&T) finished as runner-up in last season's MEAC 100-meter hurdles final.
Cambrea Sturgis and Celera Barnes headline 60-meter prelims
Kentucky's Celera Barnes (7.27) has the second fastest 60-meters time in the NCAA so far this season. The senior accomplished that feat during the Jingle Bells Open on Dec. 6, 2019.
North Carolina A&T's Cambrea Sturgis is coming off of a fantastic freshman season. She finished last outdoor season with the 11th fastest 100-meter dash time (11.19) and the fifth fastest 200-meter mark (22.62) in the NCAA.
Kansas State duo to face-off in high jump competition
Kansas State's Janique Burgher looks continues her freshman campaign with another win. Her jump of 1.76 led her to a win at her collegiate debut (K-State Winter Invitational). That performance currently stands as the sixth best jump in the NCAA. Burgher happens to be tied with fellow freshman and teammate Maddie Righter who jumped 1.76 at the Kansas State Winter Pentathlon.
The previously mentioned Paula Salmon of North Carolina A&T had a strong freshman season in 2019 where she had third and second place finishes in the MEAC indoor and outdoor championship meets respectively.
Also involved in the field of 24 competitors is Yashira Rhymer-Stuart. The pro from the Virgin Islands finished her collegiate career at Bellarmine in 2019 with as runner-up at NCAA Division II meet.
MEAC and Big Ten long jump champions compete
Last season Taylor DeLoach went from 21st place at the Big Ten indoor championships to winning it all at the conference outdoor championship meet. The Ohio state senior is expected to continue her success and will see how she measures up against a sound collection of athletes, including defending MEAC champion Madeleine Akobundu.