Most Beautiful Women in Sports
A series celebrating greatness in athletics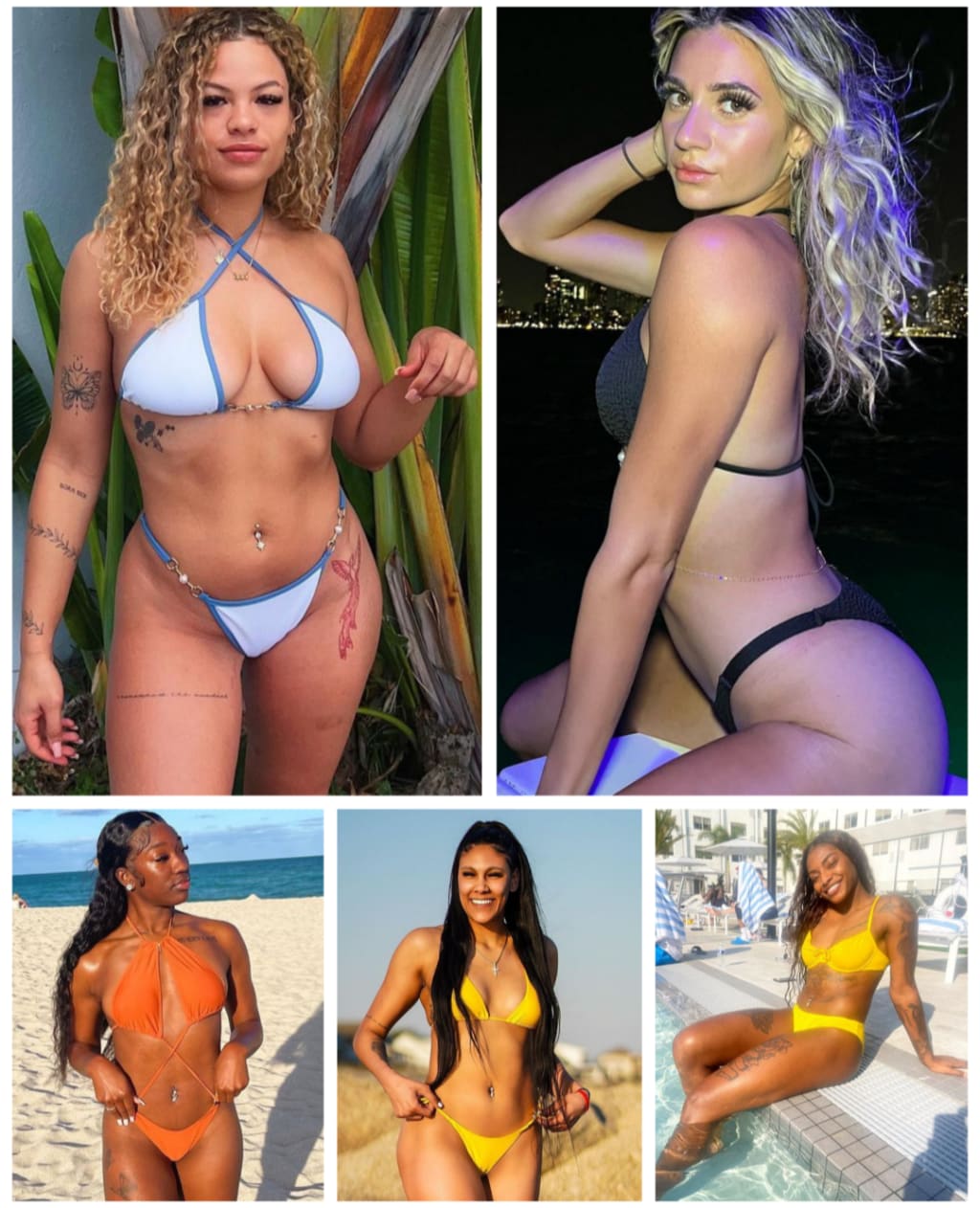 Doris, Moriah, Nadia, Kamilla & Keiunna
When we mention beauty, we see it on the outside as well as the inside. These women are constantly changing the world every time they step on the field of competition. They remind us all that a woman's place is wherever she chooses to be. She can be strong as well as delicate. She can be a trendsetter in fashion, modest, expressive, quiet, bland, colorful, wild, rough around the edges, masculine or feminine. This series features the most beautiful women in sports and some of the best role models, not just for their gender, but for all of us!
Moriah Oliveira - University of Miami - Track & Field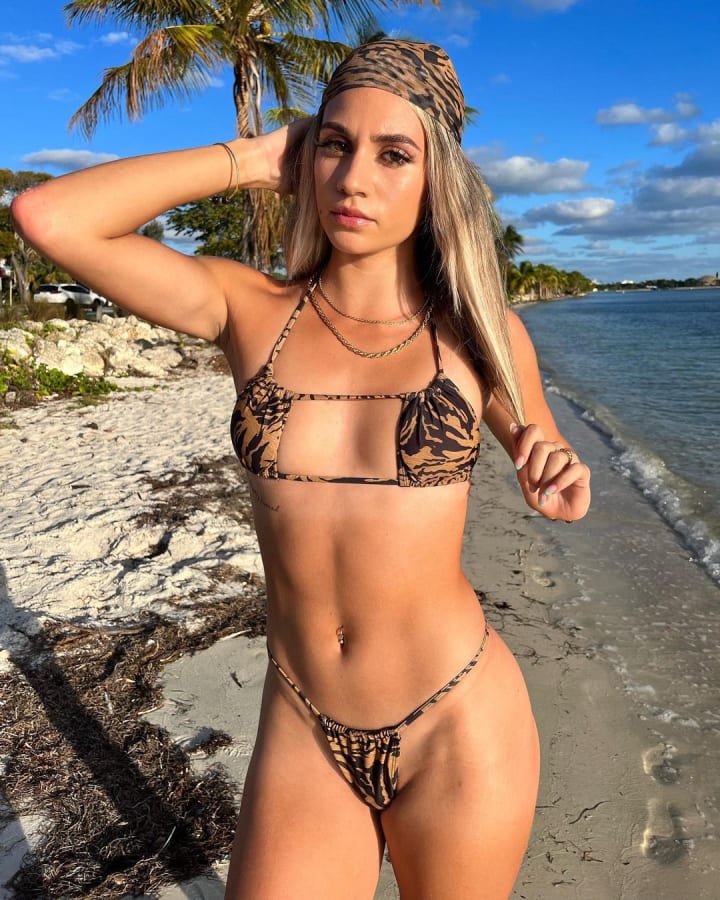 Moriah Oliveira is a well decorated sprinter at the University of Miami. Over her career she has won four ACC championships, the most recent was as a member of the 1,600-meter relay at the indoor conference meet. Oliveira was an All-American last season in the 400 meters. She won the indoor and outdoor ACC gold medals in the 400 meters last season.
Doris Carter - University of Alabama - Volleyball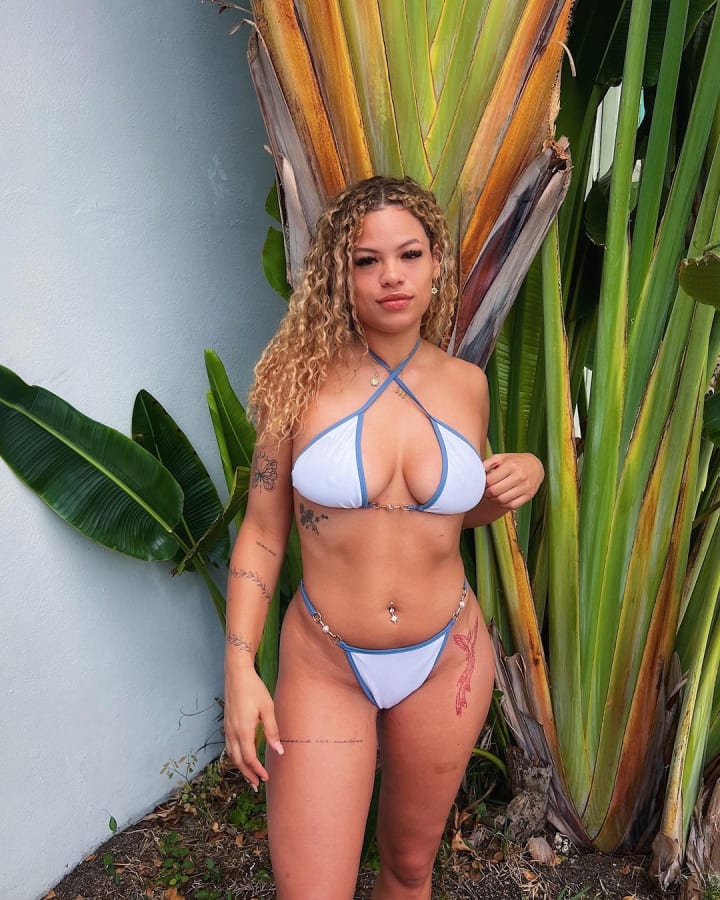 A former volleyball star at South Florida, Alabama and Coastal Carolina. She competed her final season at Coastal Carolina in 2021 where she averaged 2.86 kills per game. Carter was a grad student that season earning her degree in sport management. Carter was named to the All-Sun Belt Second Team. At 5-10, the talented athlete is a native of Lexington, Kentucky.
Nadia Collins - University of Cincinnati - Track & Field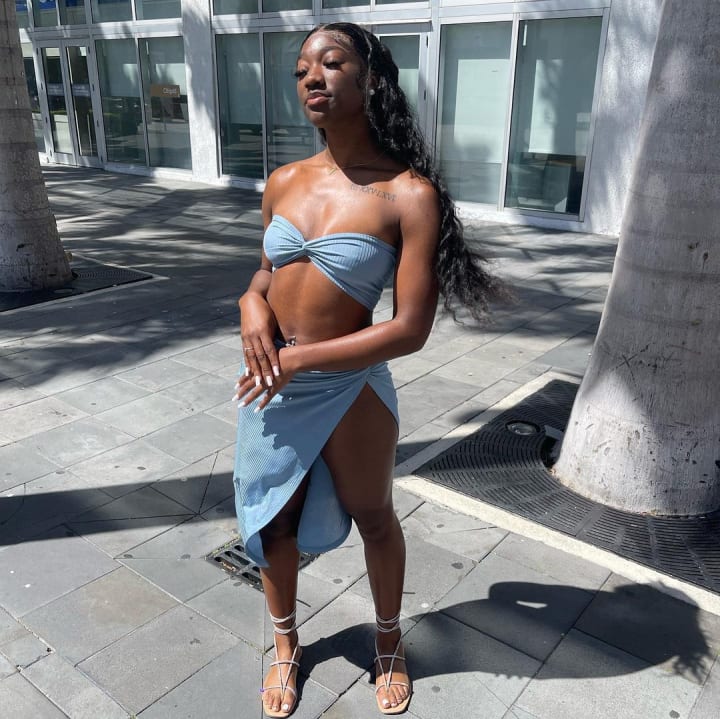 Nadia Collins is in her second year at Cincinnati. Last year the jumper from Tallahassee, Florida qualified for the NCAA East Preliminary Round in the long jump. She earned some wins during her freshman year, taking first in the long jump and 400-meter relay at the Oliver Nikoloff Invitational. She also won the long jump at the Tennessee Relays.
Kamilla Cardoso - University of South Carolina - Basketball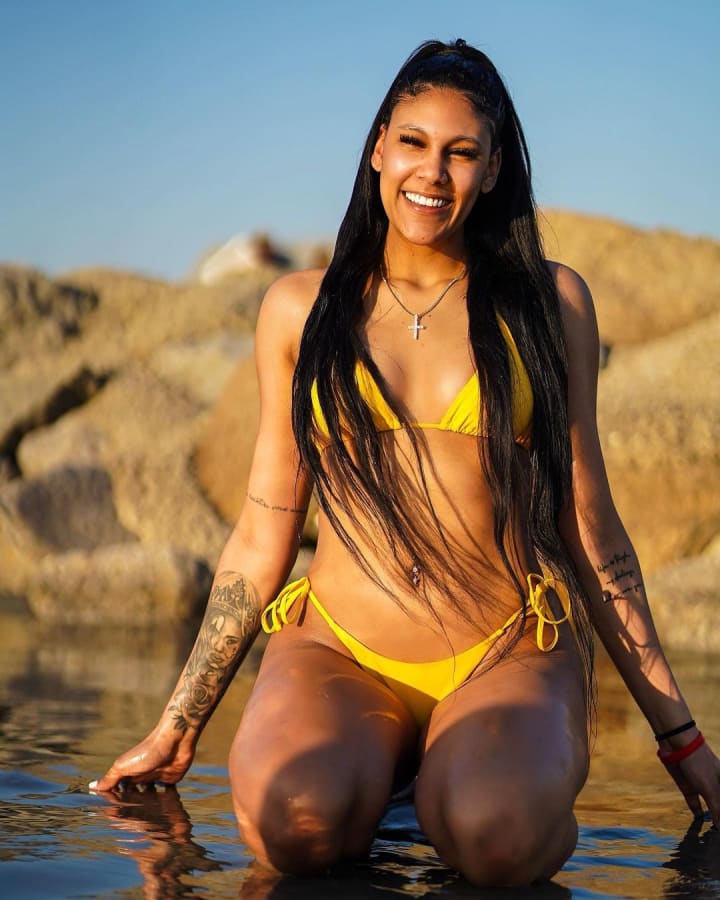 Kamilla Cardoso is a 6-7 center from Montes Claros, Brazil. She debuted in NCAA hoops during the 2020-21 season for Syracuse where she had her most productive season to date. She averaged 13.6 points, eight rebounds and 2.7 blocked shots per game. This is her second season with South Carolina which is currently 34-0 and competing for an NCAA championship. She is a key contriubtor to her team's success with averages of 9.7 points, 8.6 rebounds and two blocked shots per game.
Keiunna Walker - La Tech - Basketball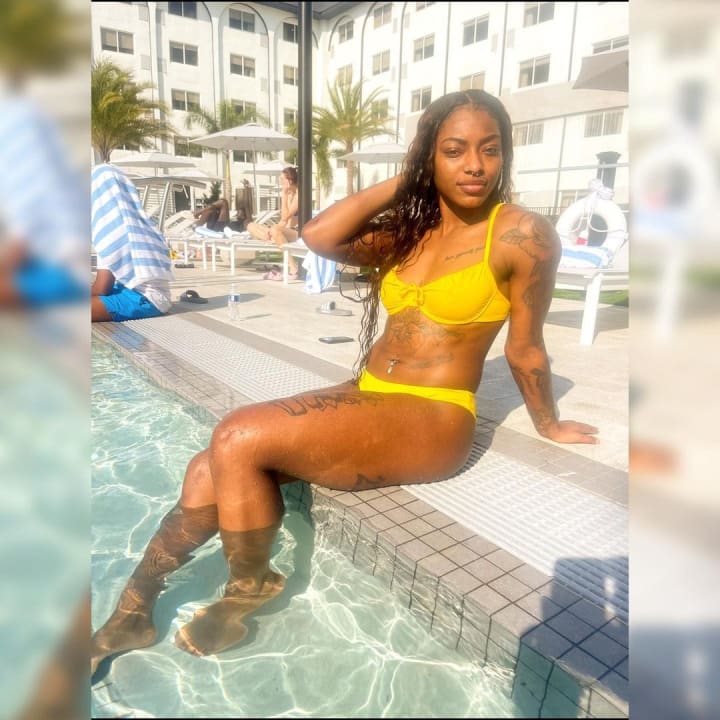 Keiunna Walker just completed her fifth and final collegiate basketball season. In 140 contests she scored 1,950 points, snarred 508 rebounds and collected 167 steals. Last season she had a triple-double with 27 points, 15 rebounds and 10 assists in a win over Rice. This year the 5-6 guard from Lonoke, Arkansas had a double-double against Charlotte with 27 points and 14 rebounds. In her final collegiate win on March 4 against Florida Atlantic, she scored 30 points. Walker led her team to a second straight appearance in the Women's National Invitational Tournament.
This feature is brought to you by Prolific Sports. Follow the most productive women's sports outlet on TikTok after clicking the link below:
If you liked this story, check out the Most Beautiful Women's Basketball Players of 2021.
If you liked this story, check out the Most Beautiful Track & Field Athletes, 2020.
Reader insights
Be the first to share your insights about this piece.
Add your insights