Most Beautiful Basketball Players of 2022 Pt. 2
A Celebration of Women, Basketball & Beauty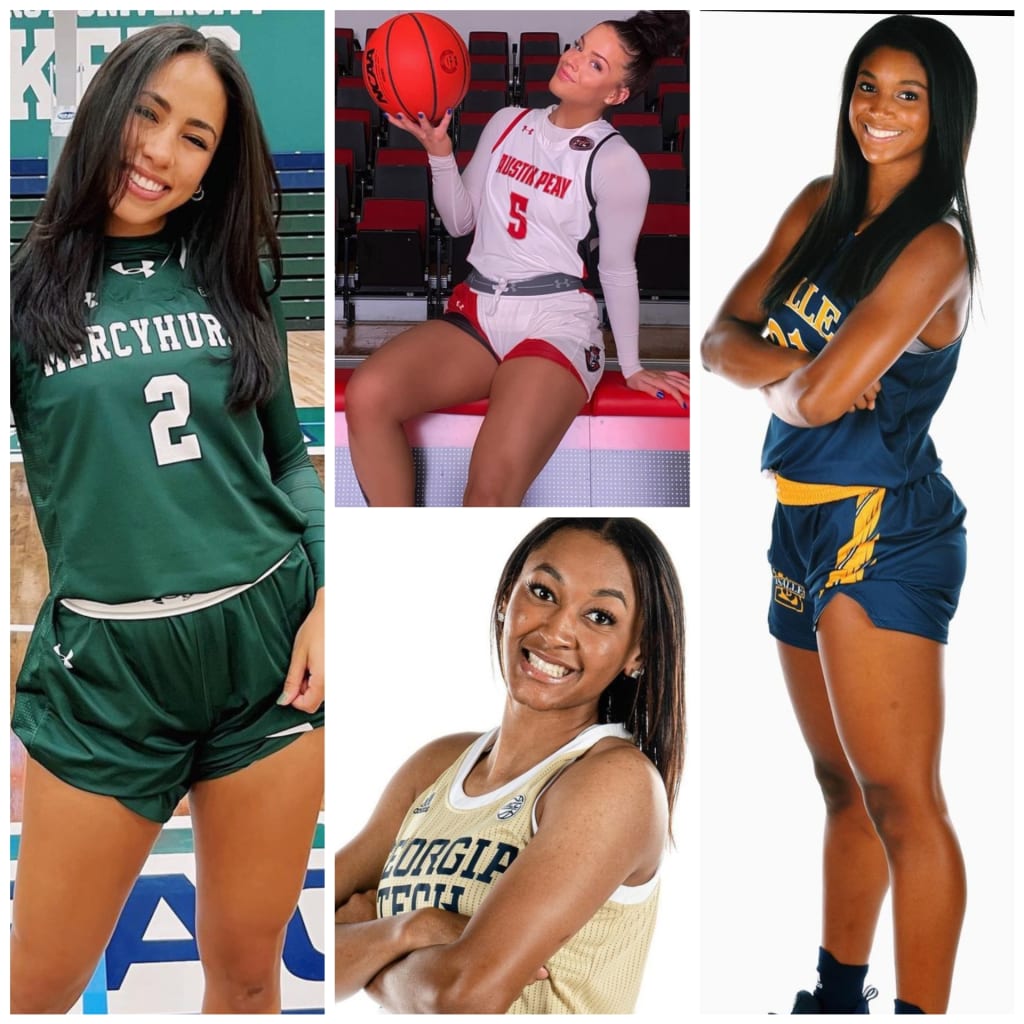 Jayde, Kasey, Jaye & Eylia
Once upon a time many people in the world had this thought that women's basketball players were not as beautiful as others. It's sad but true. However as we have shown you since 2020 (check the links at the end of this feature), women's basketball players are beautiful both inside and out. These women set goals in athletics, education and elsewhere. The most important thing is that they accomplish their goals while living a healthy lifestyle which serve as examples to all of us (male and female) that we can all have large dreams and exceed all expectations! We present to you 2022 version of our "Most Beautiful Basketball Players" series.
Jaye Haynes - La Salle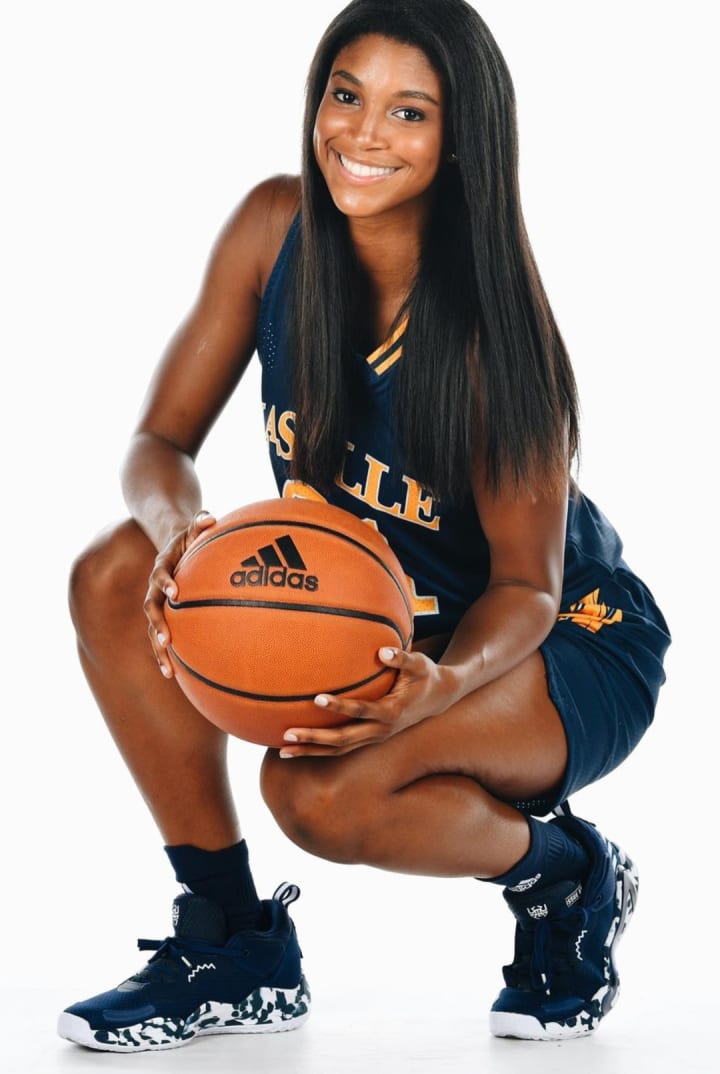 Jaye Haynes is 5-8 sophomore guard who has improved as a key player for the La Salle Explorers. She averaged 3.3 points as a freshman last year on just .362 shooting. This season she is shooting 42 percent and averaging 8.4 points. Haynes is also helping her team on the defensive side averaging 1.3 steals per game. The product from North Wales, Pennsylvania has collected two or more steals in five games this season. She had her best game of the season, Nov. 13 against Rider scoring 19 points with five rebounds in an 11-point win. Haynes shot 6-10 on that night in a season high 34 minutes of play.
Eylia Love - Georgia Tech
Sophomore Eylia Love is a native of Kansas City, Kansas. She has helped Georgia Tech get off to a strong 15-4 start by contributing in multiple ways. On Jan. 29 the 6-1 guard/forward had her first double-double of the year with 10 points and 13 rebounds against Syracuse. Jan. 9 she showed up to get a season's best five assists and three steals versus Virginia. In Georgia Tech's upset win over UConn, Dec. 9, Love swatted two shots which was a season high that she tied a little more than a month later in another win over Florida State. Her top scoring effort came against Boston University. Love shot 7-10, Dec. 21 to posted 19 points.
Jayde Boyd - Mercyhurst
Jayde Boyd is a 5-9 junior guard who is hitting her stride for Mercyhurst University, located in Erie, Pennsylvania. She started the season slow averaging 6.5 points in her first two games, while shooting just 5-22. She has since turned that around averaging 11.4 points per game for the season. Her best game of the season so far was on Jan. 19, when she scored 20 points making five of her eight three-point shots. She shot 7-11 overall. Boyd has scored at least 11 points in seven of her last eight games. Last season, the native of Pittsburgh, Pennsylvania led Mercyhurst with an average of 12.5 points per game.
Kasey Kidwell - Austin Peay
Senior guard Kasey Kidwell is having her best season as a three-point shooter. The 5-8 senior is connecting on 36 percent of her attempts from long distance. She is also averaging a career best 1.2 steals per game, while pitching in 5.5 points in 22 minutes per contest. Her overall shot percentage has skyrocketed. Last season she shot a lowly .176 from the field in 16 games. This year she is shooting a very respectable .433 overall. The native of Ashville, North Carolina posted 12 points in an early season win over Butler, going 2-5 from three. She matched that season high in a game against Tennessee-Martin, last December. Along with her 12 points, Kidwell collected a season high four steals, while tying her season high with four assists. Her contributions have helped Austin Peay get off to a 12-5 start.
To see part one of this year's series click the link below.