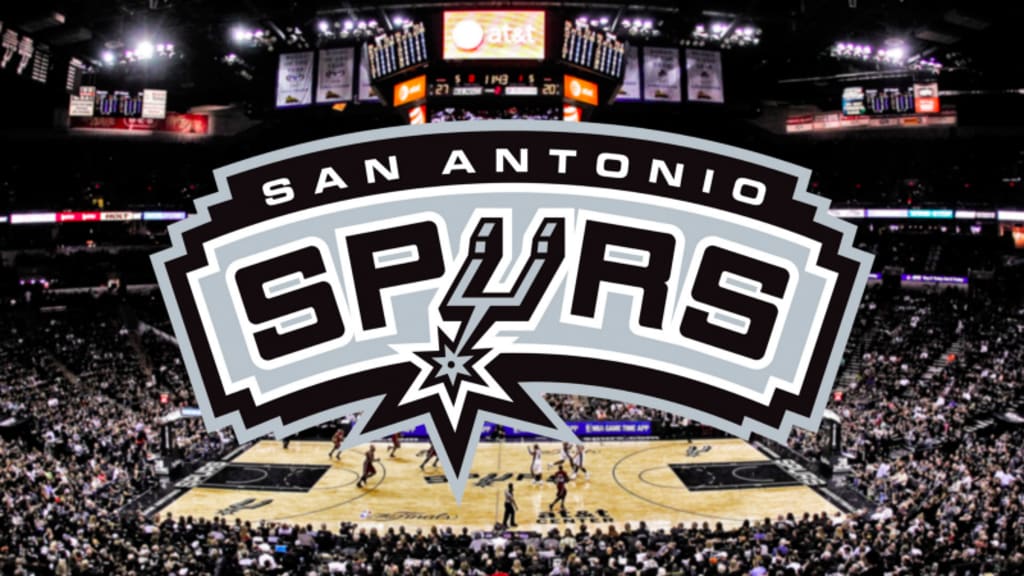 Mike D'Antoni's feared "seven seconds or less offense" and the Phoenix Suns ran into Gregg Popovich and the San Antonio Spurs three times in their four playoff appearances during his tenure. All three series resulted in a San Antonio dub.
Fast forward to 2017 and things are a little different. D'Antoni is in Houston. Tim Duncan and Steve Nash aren't playing. But other than that we're partying like it's 2008 again.
D'Antoni has given the keys of his offense to an offensive savant in James Harden instead of Nash. Popovich has his all-around superstar in Kawhi Leonard instead of Duncan. And San Antonio is the all-around better team.
After a Game One stomping, Popovich completely overhauled his game-plan in Game Two. He allowed James Harden to drive to the basket instead of giving up open three-point attempts. He played more small-ball than we've ever seen from San Antonio. He smiled.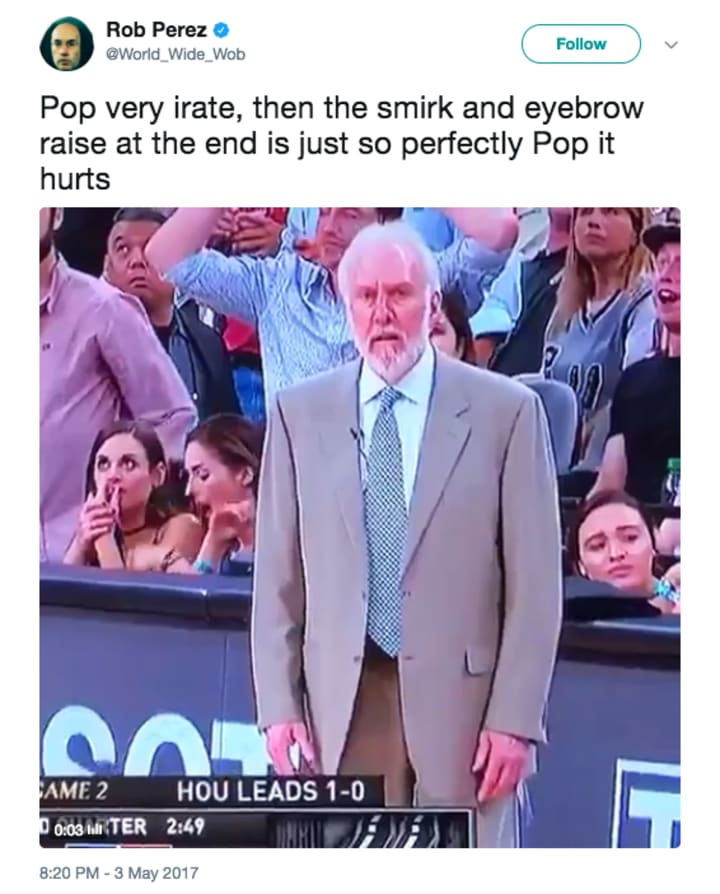 Even with all of these adjustments from Pop, D'Antoni barely made a change. He stuck with the same rotation that he's played with all postseason. He ran the same pick & roll with James Harden even though Harden was clearly off his game.
Some would argue "if it ain't broke don't fix it." Houston won five of their first six playoff games playing an incredibly similar strategy each night. But that was mostly against an Oklahoma City team with only four or five players truly ready to compete in a playoff series.
No. If D'Antoni sticks with this spread pick & roll system run primarily through Harden for 48 minutes, they will lose this series. If he sticks with his same rotation he will lose this series. It's too easy for a coach like Popovich to find the fatal flaw of an offense in a seven-game series. After comparing his Game One strategy to Thunder coach Billy Donovan's Round One strategy, it seems like Pop may already have that elixir.
And that's why Mike D'Antoni will determine the outcome of this series.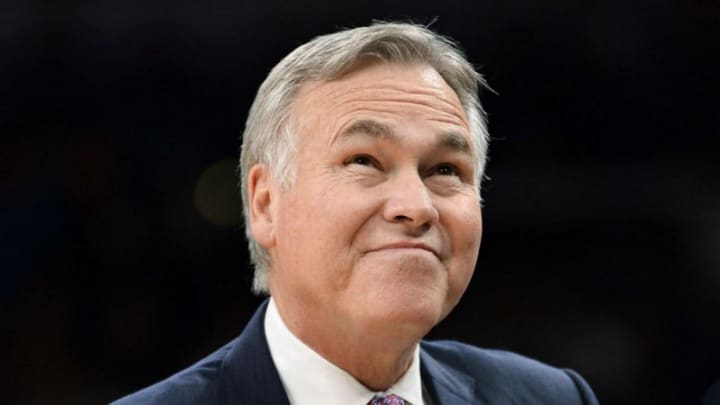 D'antoni has always been complacent come playoff time. His inability to make in-game/series adjustments has cost him countless games — think about games five and six of the 2007 series with San Antonio. Now is his opportunity to change that narrative.
If the Spurs are going to continuously pick on Ryan Anderson on the defensive end as they did in Game Two, D'Antoni must take a risk and sit the three-point marksmen more. Anderson went 4–5 in game two from deep, ending with 18 points on only 9 shots. But Houston was outscored by 26 minutes in the 35 minutes he was on the court. Sam Dekker would provide a little less range, but his athleticism and ability to guard 1–4 is much more important for an already stacked Houston lineup.
Then there's the Kawhi Leonard conundrum. Trevor Ariza is there best hope; that should tell you everything. Even with that Leonard was rarely double-teamed during the first two contests. It may sound like suicide giving the best passing team in the league an open man, but again…risk. Playing second-year player Johnathan Simmons at the four in game two was a risk for Pop, but it was a risk he had to take.
Experimentation is key in the playoffs; it's why the most versatile teams tend to win. D'Antoni's system may have worked in game one and it very well could net a win at home in Game Three. But against Gregg Popovich and the San Antonio Spurs, one system cannot win a seven-game series.
Pop made his move in game two. Now it's time we see if Mike D'Antoni has learned from the past.
Reader insights
Be the first to share your insights about this piece.
Add your insights