Mayweather's successor relinquishes title, officially kills bantamweight
Stevenson officially relinquishes WBO 126 title, moves up to 130-pound class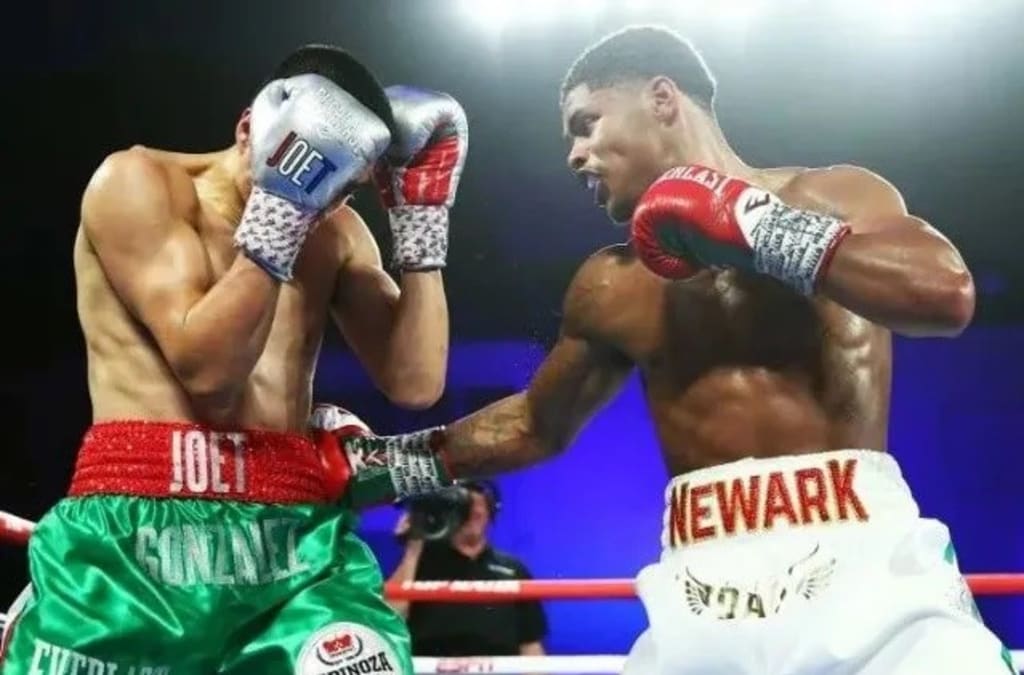 Shakur Stevenson, who is seen as Mayweather's successor, has officially announced to the public that he will relinquish his WBO 126-pound featherweight world title and move up to the 130-pound bantamweight division. He will certainly win his second world title earlier than Mayweather, who won his second title WBC 135-pound lightweight gold belt by beating Castillo when he was 25 years and 2 months old, while Stevenson just turned 23 at the end of June.
Both his contractor, Bob Arum, and contributors from various media outlets have full confidence in the youngster from Virginia. Despite the new crown epidemic affecting his career plans, this promotion is a big step on the road to success. the WBO World Boxing Organization acknowledged receiving a letter from Stevenson, who will officially relinquish the WBO featherweight title, while Stevenson requested the right to challenge for the WBO 130-pound super featherweight/bantamweight division.
In an official statement, the WBO said, "Stevenson wrote to the WBO on July 7 that he was having trouble controlling his weight at 126-pound featherweight, so he decided to increase his weight and move up to the 130-pound weight class. Currently, Jameel Herring is the WBO champion in this division."
WBO President Francisco Valcarcel also confirmed that the undefeated young champion will be ranked as the number one challenger at bantamweight in his new division. For example, Hoya and Cueto were both awarded WBO vacant title fights at key points in their careers.
Stevenson also got his WBO world title through a "vacant title fight". Former champion Oscar Valdez was promoted at the end of 2019 after completing his seventh consecutive title, so the WBO arranged a vacant title fight between Stevenson and Jonathan Gonzalez, allowing the talented but inexperienced youngster to pass the ordinary intensity test to get the title. Even former champion Valdez, who was also crowned through a vacant title fight, was an Arum man.
Defeating Gonzalez in the vacant title match was Stevenson's only title match victory
Only, after ascending to the top, Stevenson didn't get to fight a title fight despite having eight months of the championship. He had made a deal with IBF champion Josh Warrington of England to fight a unification bout in the summer. But then Arum arranged a title defense for Stevenson in the spring, a maneuver that made Warrington feel teased and turn to negotiate a unification bout with our WBA champion Xu Chan. However, the epidemic arrived and the Stevenson/Mariaga title defense scheduled for March 14 was announced as canceled the day before the fight. Stevenson was unlucky that this was the first event to be closed due to the epidemic.
Stevenson defeated Caraballo in a warm-up event in early June
Three months later Stevenson was one of the first participants in the "closed fights," easily defeating Puerto Rico's Caraballo in the sixth round of a June 9 showcase. More and more people are predicting the heights Stevenson will climb to, and right now, the second division title is his primary goal. Stevenson's exact words were, "I'm looking forward to fighting for another world title for the WBO shortly."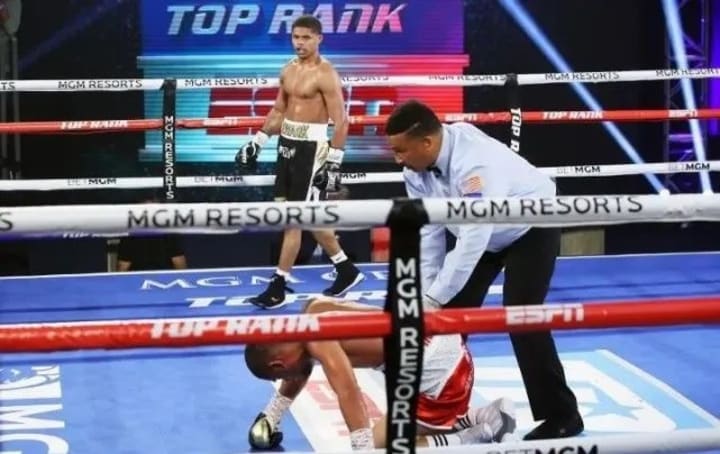 Stevenson's promotion will have a chain reaction. WBO 130-pound champion Herring (21-2-10 KOs) will face No. 11 challenger Jonathan Oquendo (31-6-19 KOs) on July 14, and whether the 34-year-old Herring or the 36-year-old Oquendo wins, they will both be stepping stones. The current WBO #1 challenger is 29-year-old Valdez, and after him, it's Stevenson's turn to earn the right to challenge.
Stevenson's vacant WBO 126-pound title will also lead to a series of contests. Irish lad Michael Conlan (13-0-7 KOs), notable for his "middle finger incident" at the Olympics, has already moved up to the WBO's No. 1 challenger position, and if he fights for the vacant title with former 122-pound bantamweight six-time champion Emmanuel Navarrete (31-1-27 KOs), who has been promoted, it will be a tough fight. That's destined to be a bruising fight. Only, is Arum willing to risk Conlan?
Stevenson will reportedly be on hand as a broadcast consultant for the Herring/Oquendo fight on the 14th US time. He will comment on Herring's successes and failures from his professional perspective. Stevenson and Herring have a good personal relationship, and they often train together. But when it comes to the big game, any friendship has to take a back seat.
Stevenson said, "I don't care who's in the 130-pound division, this is my division now." Hopefully, his fist is as tough as his mouth, and while he could care less, we can't forget that the WBC champion is now Bechet, the WBA champion is Santa Cruz, and the WBO #1 challenger is Valdez. And "Tank" Davis and "Hi-Tech" Lomachenko are both likely to come back.
Reader insights
Be the first to share your insights about this piece.
Add your insights