Manyiel Wugol is Next Up
Meet The Next Star To Come From Down Under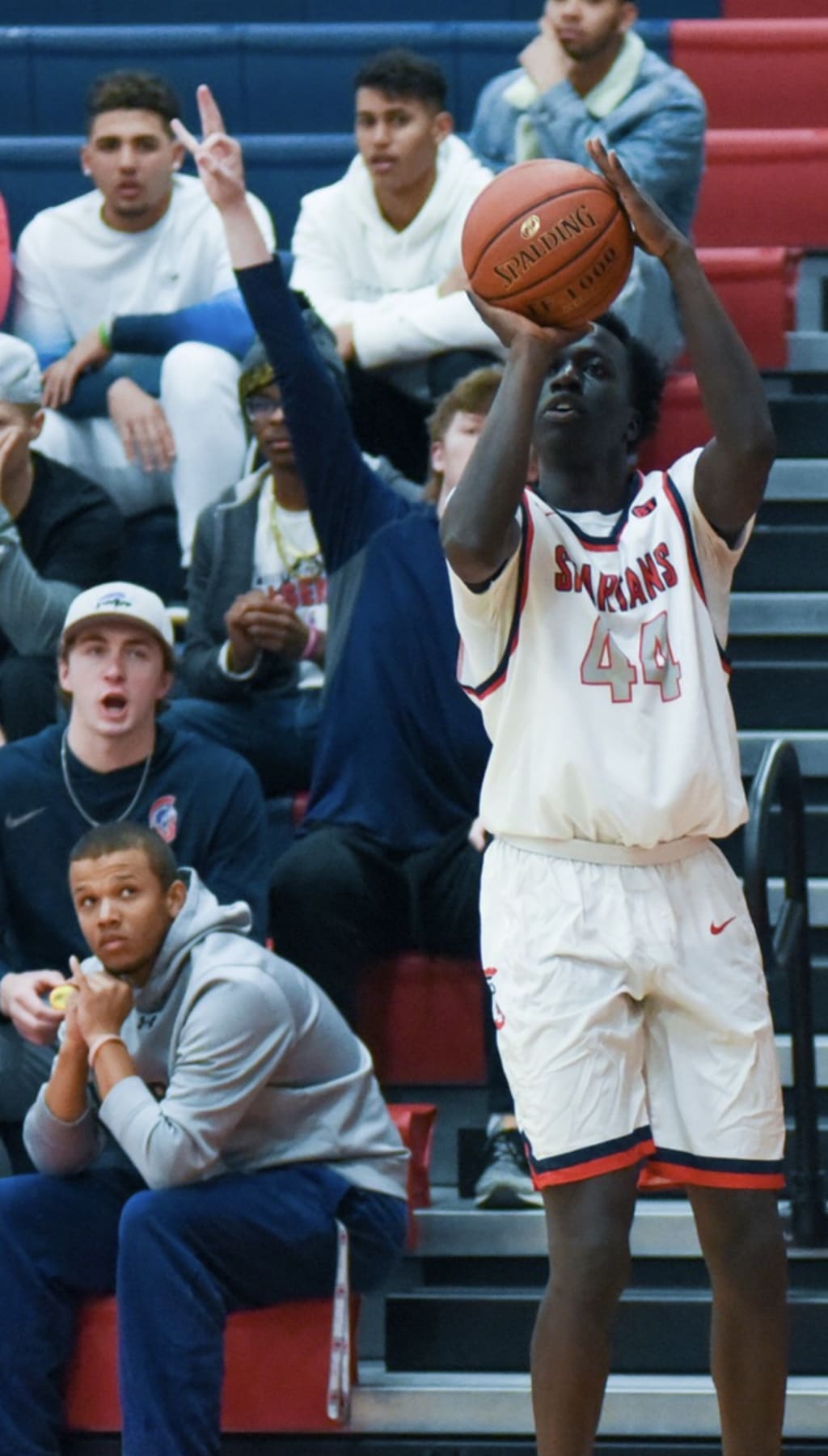 Manyiel Wugol (via SWCCSpartans)
A native of Perth, Manyiel Wugol is on the path to becoming the next star to come out of Australia.
He's a 6-foot-6 sharp-shooting guard with a tremendous feel for the game and good athleticism who just finished up his freshman year at Southwestern Community College in Iowa.
The Beginning
Originally born in Kakuma, Kenya to South Sudanese parents during the civil war, Manyiel immigrated to Perth, Western Australia in 2002 with his mom and 2 older siblings at the time.
Basketball wasn't always Manyiel's choice of sport, the first sport Manyiel picked up was Australian Rules Football and soccer. At the age of 16, he eventually made the switch to Basketball when he was influenced by his cousins & peers around him and it just so happens that Manyiel would hit a massive growth spurt that same year and grow from 5'7 to 6'3, which made the transition to the game much easier.
I just kept growing, I didn't even realize I was growing. People around me were noticing it and were telling me your getting taller
Manyiel's Basketball journey started at South Sudanese junior club Longhorns under Coach Manyang Berberi. Longhorns has produced NBA players such as Deng Adel along with many professional and college players. Manyiel started making his name known during the South Sudanese National Basketball tournament which was held twice a year at Eagle Stadium, although he opted to play for Perth based club Rhinos.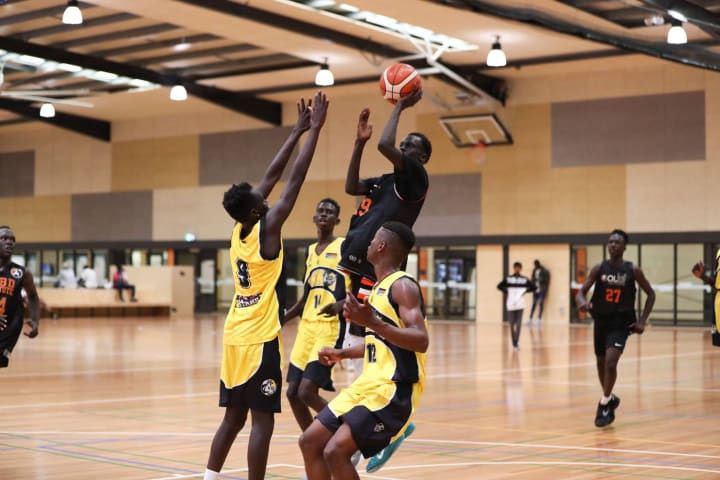 Opportunity to go play basketball in the United States quickly arose as plenty of prep schools started to offer and in August 2017, Manyiel set off to start his journey in the USA at Believe Prep Sports Academy in Athens, Tennessee.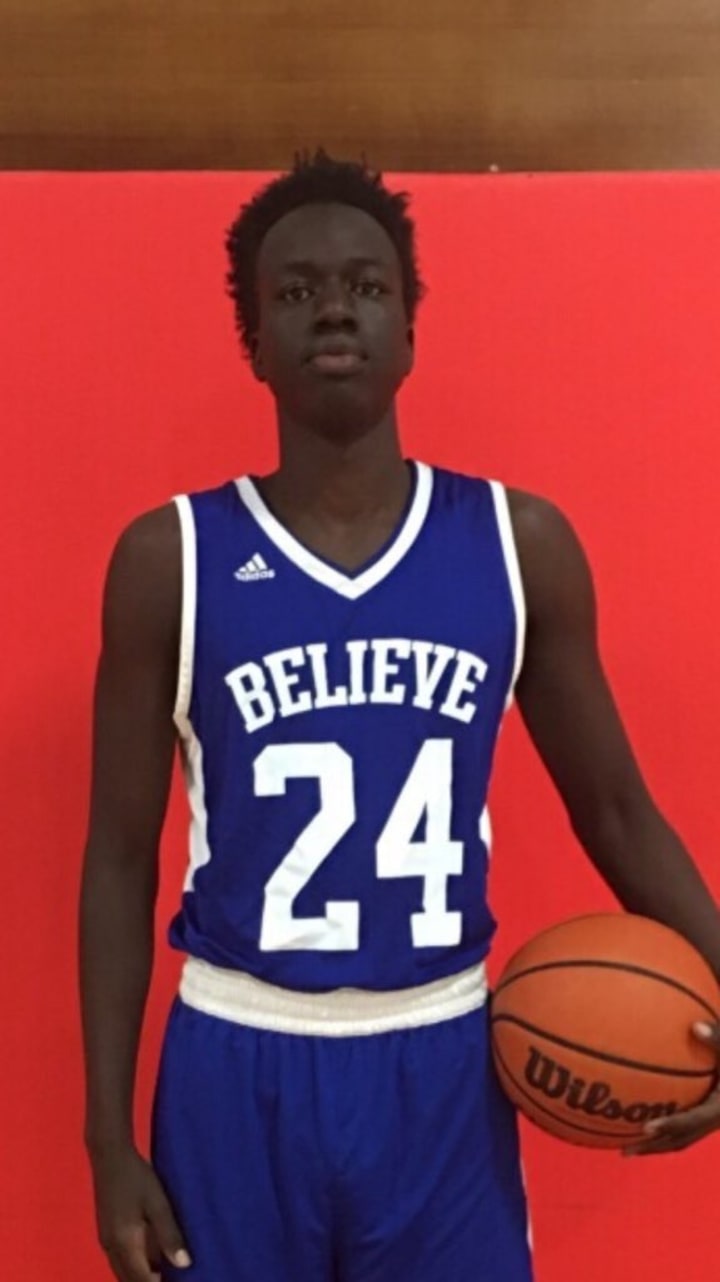 At Believe Prep, the competition and skill level was one that Manyiel had to get accustomed to. Believe Prep played in the Grind Session Circut and his team included dunking sensation Jimma Gatwech and current Auburn freshman Devan Cambridge
It was a different brand of basketball to what I was used to, it was high level basketball day in and out, from the practices to the games.
After two years of prep school there were many college programs that were recruiting Manyiel, he committed his services to Southwestern Community College in Iowa.
Manyiel described his freshman season as a "bumpy" ride as he was battling injuries for much of the season which resulted to him not playing in 10 games.
The season was a tough one, mentally and physically. I was playing out of position and battling injuries but it's all part of the process
During this off-season, Manyiel has set his sight on getting stronger, more athletic and improving his overall game.
I'm back to full health and getting in the gym three times a day, just working on my game and getting stronger

I'm just taking it day by day, I'm grinding now for success later.

~ Manyiel Wugol
Manyiel is working towards a big sophomore campaign, be sure to keep on the look out for him.
Instagram @mwugol
Twitter @ManyielWugol