Longest Running Cycling Club in Austin, Texas Creates a Junior Race Team
British National Champion Kristian House is coach, Junior team podiums at stage races—Congrats!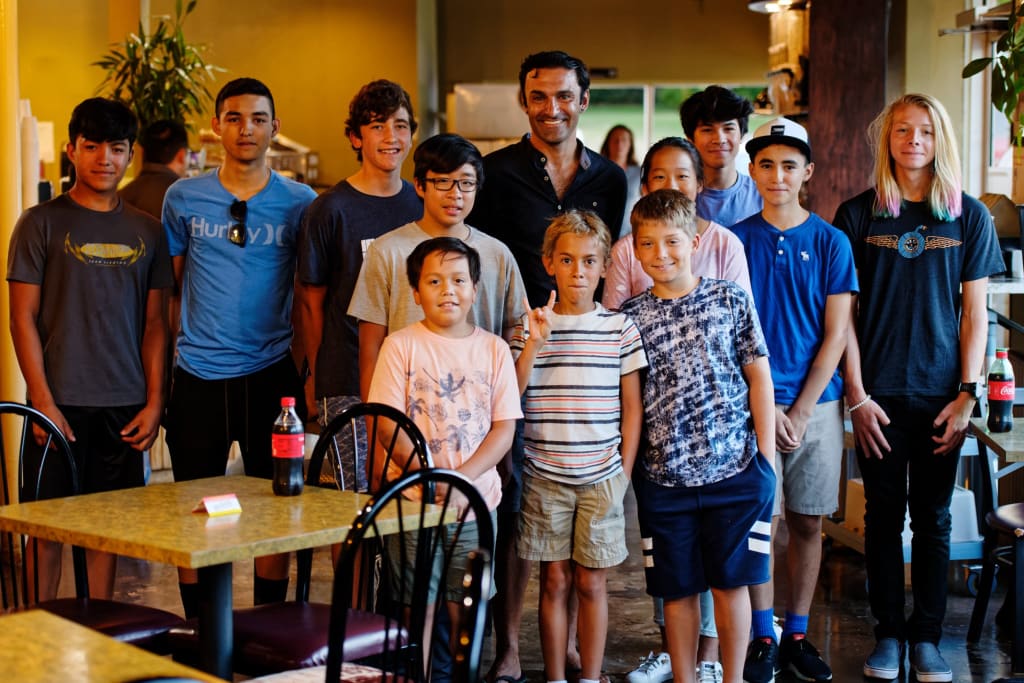 AUSTIN, TX (August 2019) In 2018 Violet Crown Sports Association created the Junior Race Development Program, VC's first formal junior team, to stand alongside the existing men's and women's race programs. Four young men were brought into this first year to trial the program: Andres Boza (age 17—cat 3), Eli Derr (age 15—cat 4), Austin Martin (age 17—cat 4) and Alex Strong (age 17—cat 5). These juniors ranged in experience from casual bicyclist to seasoned mountain biker, road racer and triathlon specialist. Former professional cyclist Kristian House partnered with VC to provide the coaching and advice the juniors would need to reach their goals in 2019 and beyond.
The juniors have exceeded expectations in the 2018–1029 season, raising the bar for this program. They have won state titles and performed well in local and national races. Three riders qualified for and attended USA Cycling (USAC) Talent ID camps in South Carolina and Colorado this summer, with two receiving invitations to compete in Canada's Tour of l'Abitibi.
As the 2020 season approaches, team managers and the sports director are planning for growth. There are five new riders interested in joining (4 men and 1 woman) and VC is planning to field its own team at more high-profile races, such as the USAC Amateur National Championships.
While this is the first year of a formal program, VC is no stranger to getting new riders to the races. Back around 1996 Kristian House was a Violet Crown member as well. As a youth riding his bicycle to soccer practice, he would see club riders ride by. He found he enjoyed the challenge of riding with them and could keep up. Eventually they suggested he should join and try racing. There was no formal juniors program then, but, "the club got behind it and wanted to see the younger guys get involved," House remarks.
"I had no experience in cycling when I first started, outside of using it for transportation. I feel like at the club level it has to be completely inclusive because it can be really scary and intimidating when you first get into it. Because I was keeping up with cyclists on the hybrid when going to soccer practice, they'd say, 'Hey you should get into this!'" says House, "The club was so supportive from day one. If I had thought it was cliquey and not approachable, I probably would have walked away."
"Many of the veteran club members played the part of extra dads when my son Mino started riding," says current club president Weston Giunta. "This included Kristian when he would show up on a group ride during his off season. He always took an interest in young riders and would chat them up and encourage them. There was only one other junior member at the time, which was not enough for a formal program, but the club took Mino under their wing and taught him about group riding etiquette, how to ride 2x2, take a pull and rotate off, how to draft and echelon. He was hooked pretty quickly and wanted to race. He did one cross race and then went directly to State Championships, which I thought was a little nuts, but he ended up on the podium! Everyone supported him when his ambitions quickly grew to include road racing. He eventually moved on to other teams who had more structured junior programs… and of course VC was supportive of that too. I'm really excited that the club has grown enough to have our own junior racers program and we can really support them in a way that we couldn't before."
"There are several reasons young cyclists would want to choose Violet Crown's junior team," says Sports Director David Comer. "It is the largest and longest-running club in the area. We have a diverse group and within cycling that's not always true. Here you get to work with people riding and racing who are very generous with their time, experience, and equipment. In our junior program you also get access to Kristian for advice or coaching as you grow in the sport. Whether you're new to riding or an experienced racer, it helps to have these people around to guide you. We also offer financial aid for juniors so they get to go to some of these races and camps. It's a community that really likes to see all people develop themselves as riders."
Highlighted results from 2018–2019:
Local races
1st, 2nd, 3rd — Pace Bend Weekend Junior 15–18 — Eli Derr, Austin Martin, Alex Strong
2nd, 3rd — La Primavera Lago Vista All Junior — Austin Martin, Alex Strong
1st — Tour of Corsicana General Classification Junior 15–18 — Eli Derr (Individual Time Trial, Criterium, Road Race)
State Championships
1st — Fort Hood Challenge Age-Based Championship 15–16 (2018) — Andres Boza
1st — Texas Time Trial State Championship ITT Junior 17–18 — Andres Boza
2nd — Texas Time Trial State Championship TTT Junior 17–18 — Andres Boza, Eli Derr, Alex Strong
4th — Texas Criterium Championships Junior 15–18 — Andres Boza
National races
12th — Tuscon Bicycle Classic General Classification Cat 4 — Andres Boza
13th — Joe Martin Stage Race GC Cat 4/5 — Austin Martin
26th — San Dimas Stage Race GC Junior 15–16 — Eli Derr
For more information on club membership, team membership, additional races, ride schedule and general information, go to www.violetcrown.org. For interest, comments and questions about the Junior Race Development Program, contact David Comer via the website at www.violetcrown.org/Contact-Us.
About Violet Crown Sports Association: The Violet Crown began back in the early 80s in the front room of a small bike shop at Guadalupe and 17th Street.
Violet Crown holds regular meetings at 7:00 PM in Austin, Texas (usually at Mellow Johnny's) on the first Monday of each month. These meetings are open to the public and typically feature a guest speaker or other presentations as well as club business. Prior to the start of each meeting, members and other participants enjoy pizza or other light refreshments and beverages provided by the club and/or its sponsors.