Lay Off Simone Biles
So a writer for the UK gutter tabloid press has penned a takedown of the US Olympic gymnastics champion. I refuse to mention him by name, but that won't stop me from taking him down myself. To each his — and her — own.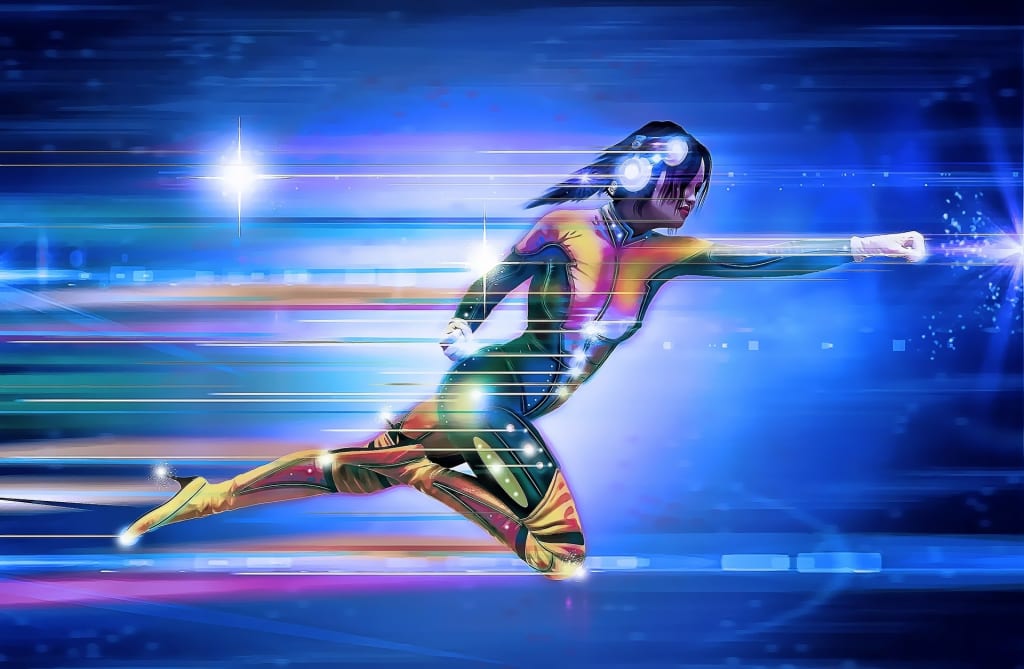 Image by Alan9187 from Pixabay
As always with these things, it's hard to know where to begin.
Just days ago US Olympian Simone Biles — arguably one of the finest if not the finest competitive gymnast ever to stand atop a medal podium — pulled out of her event at the Tokyo 2020 Games, already the most troubled and arguably most pointless Olympics in the history of the Olympic movement. Biles cited a growing need to focus on her mental health, after early scores in her qualifying round were not what she, or the US Olympic Committee or her fans, expected.
For anyone with a working brain, and a heart, the real question is not that she pulled herself out of the competitive spotlight — for now — but that it took her this long. Biles is one of the survivors of the Larry Nasser sex scandal, the US gymnastics team doctor convicted of several sexual assaults against underage US team gymnasts, accused and suspected of anywhere from 150 and 250 incidents over the course of his entire sorry career that never made it to trial. Biles, who's set Olympic records and is poised to set any number of further records, was one of the very few competitive US gymnasts to stick to the program and continue competing.
Imagine the mental toughness that took. Biles is not just an original: She's a marvel, a towering role model for young women and girls everywhere. It's one thing to stay in the game, quite another to continue competing at the highest level.
Naomi Osaka, the world-ranked teen Japanese tennis player, just recently pulled out of the French Open tennis championships, citing similar reasons: Mental health. It's tough being a teenage athlete on thew world stage, constantly in the public eye, expected to perform at the top of their chosen athletic calling. Ask yourself what you were doing at age 18. Could you have handled it?
Osaka carried her host nation Japan's team flag at the Opening Ceremony, the Opening Ceremony watched by an empty stadium with 40,000 empty seats, owing to the Covid-19 pandemic. Osaka lost in her Olympic tennis event, but at least her mental health appears to be on the mend. It's not something that switches on and off overnight. It's a process, and it takes time.
When Osaka quit the French Open, there were those — older men, white men, media types who are presumably adults and therefore should know better — immediately accused Osaka of being a crybaby, of quitting a tournament because of a run of bad results, not because of any mental health issues. It's worth noting that none of these critics, not one, are experts in mental health, except that, quite possibly, they need some.
When I first learned Biles pulled herself out of the Olympics all-round gymnastics final, after only one rotation on the vault, I thought to myself: Oh, God, here we go again.
Please, so-called, self-styled mental health experts, this time, just shut up and let the real experts have their say
But no.
A UK tabloid columnist, a tabloid columnist — with "previous" as the English say — given to criticizing teenage female athletes of color who admit to having mental health issues when dealing with pressure on the world stage — not to mention being survivors of underage sexual assault — wrote an entire column in the UK gutter press accusing Biles of turning her back on her teammates.
Biles had the temerity, you see, to post that the media spotlight can be intimidating at times.
"I don't trust myself as much anymore," Biles posted, day-of her decision. "Maybe it's getting older. There were a couple of days when everybody tweets you and you feel the weight of the world. We're not just athletes, we're people at the end of the day and sometimes you just have to step back. …
"If you would have said four or five years ago, that definitely wouldn't have been that Simone — I would have gone out there and did whatever. But today it was like, you know what, I don't want to do something stupid … it's not worth it, especially when you have three amazing athletes that can step up to the plate and do it. Not worth it."
I've made point of not mentioning the gutter tabloid writer by name. There's always a chance, an outside chance, that he's simply spouting the indefensible out of some deranged bid to draw attention to himself.
CNN anchor Brianna Keilar had no such qualms the other day, tearing into the gutter tabloid writer Big-Time.
Mental health issues are not a go-to excuse for poor performances in elite sports, Keilar insisted, and pointed to spikes in "suicide-related visits to the emergency room" to prove it,
The writer in question's only claim to athletic fame, Keilar added, is that he ran off the set of his former TV show because another host questioned his criticism of Meghan Markle.
"The mental health epidemic is real, Keilar said on CNN. "And it's life-threatening. And these critics of Simone Biles' — they're not just picking on a 24-year-old woman, who let's be honest has a thing or two to teach them about mental toughness — they're sending a message to people who are struggling, that if they're really tough, they won't prioritize their mental health. These critics of Simone Biles don't know what they're talking about. They are witnessing strength, even as they condemn it as weakness."
Biles has her supporters among the world's elite athletes, too, from golfer Rory McIlroy and US soccer pro Landon Donovan to tennis legend Billie Jean King and swimming champion Michael Phelps.
Mitt Romney, a former Olympic chair of a host city, also weighed in with his support.
The original statement from US Gymnastics, the sport's governing body, left open the possibility that Biles may return for the individual events at the Games next week. There is the possibility that Biles may compete in four more finals.
"After further medical evaluation," the statement read, "Simone Biles has withdrawn from the final individual all-around competition. We wholeheartedly support Simone's decision and applaud her bravery in prioritizing her wellbeing. Her courage shows, yet again, why she is a role model for so many."
Well, that part has changed anyway. Piers Morgan, Tucker Carlson and others like then may not care to hear it but Biles still is a role model for a great many people. Unlike certain elements of the gutter press.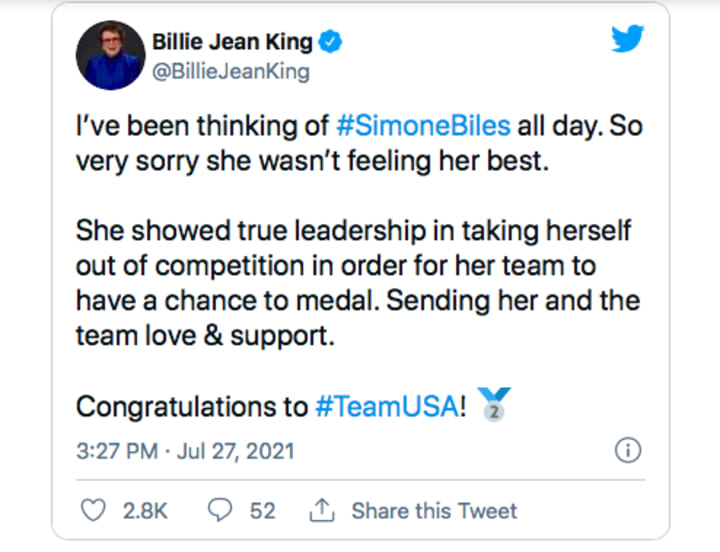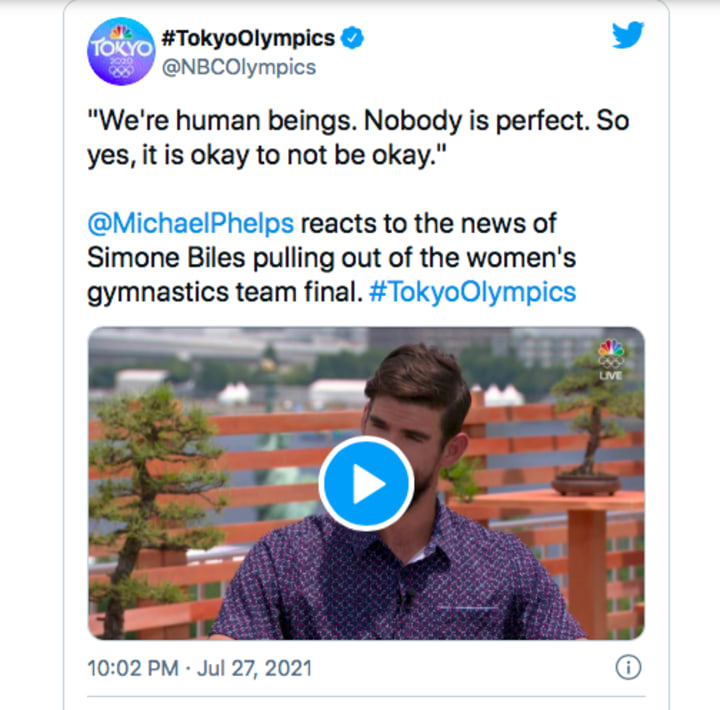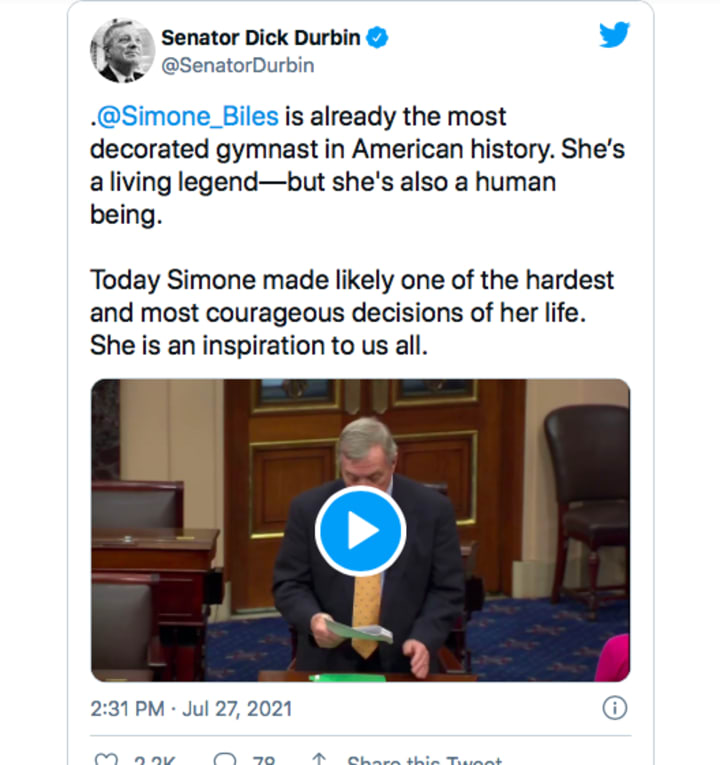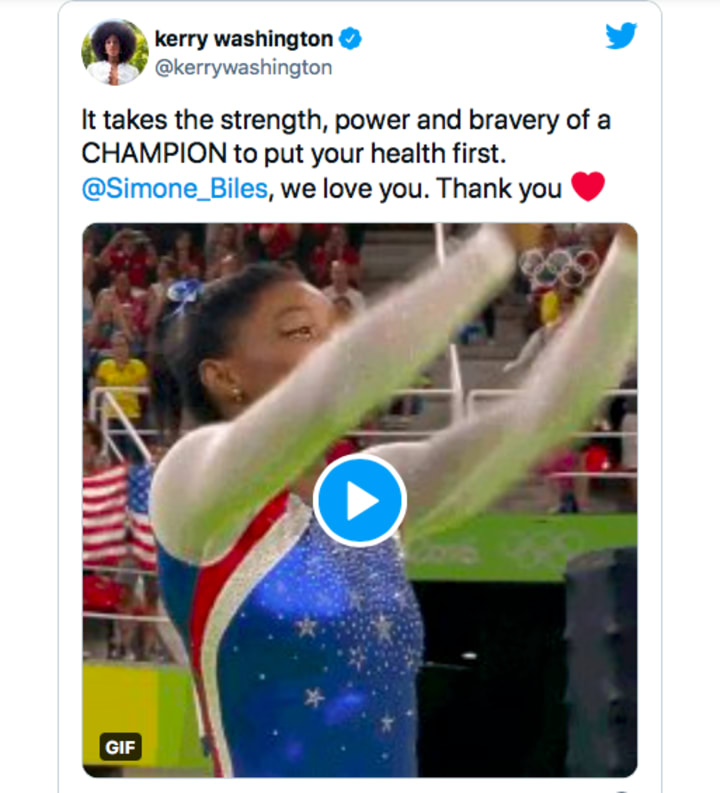 culture
Earth community. Visual storyteller. Digital nomad. Natural history + current events. Raconteur. Cultural anthropology.
I hope that somewhere in here I will talk about a creator who will intrigue + inspire you.
Twitter: @HamishAlexande6
Receive stories by Hamish Alexander in

your feed