Lace 'Em up, Seattle
The NHL is coming to America's great northwest...again.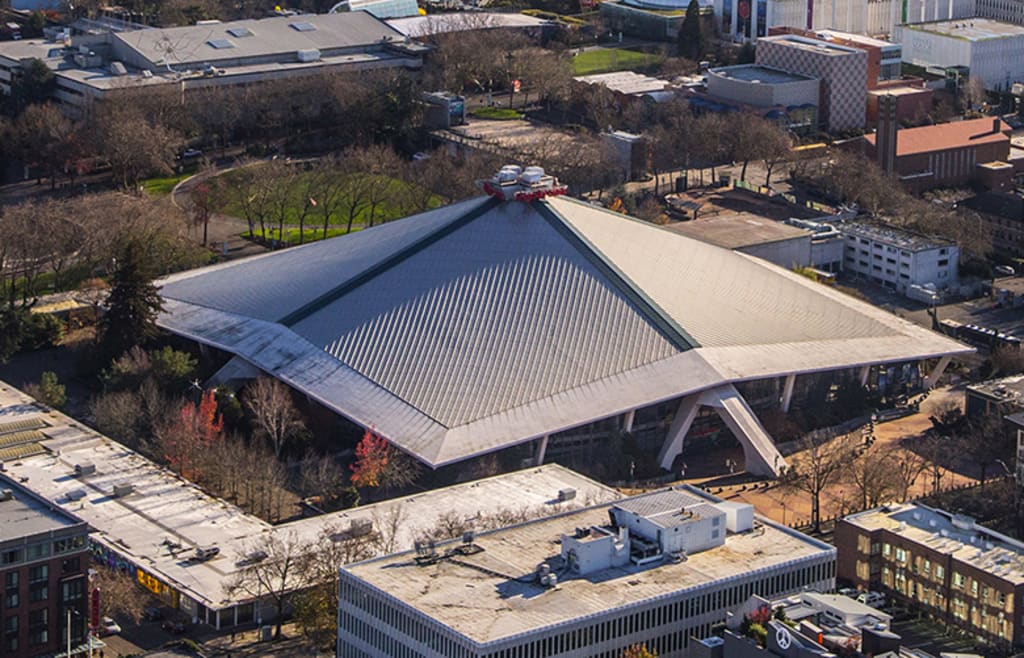 Seattle's KeyArena, approved for a $660 million renovation earlier this month. (Image via Seattle Times)
Exactly 100 years ago, the first ever American-based hockey team won the Stanley Cup. This was before the days of the NHL proper, when the regular season champions in both the Pacific Coast Hockey League (PCHL) and the National Hockey Association (NHA) would square off in a contest for sports' most coveted prize. That fall, the NHL would be created, and by 1924, the PCHL was dissolved. But, that year—1917—saw an American team lift Lord Stanley's Cup for the first time. That team was the Seattle Metropolitans.
That's right, America's first Cup winner was based in Seattle, a team that has been without a major league hockey team since the PCHL dissolution in 1924. Just seven years removed from their Cup victory, the Metropolitans franchise folded, and the city only ever saw minor league hockey from then on.
That may all change once again.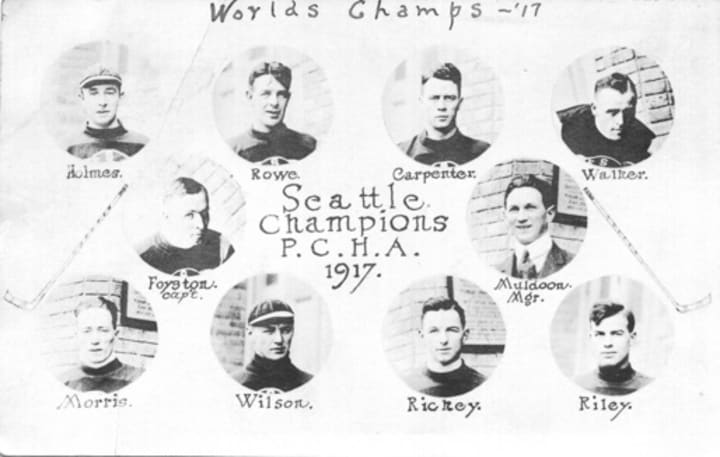 On December 7, NHL Commissioner Gary Bettman announced approval for a Seattle ownership group, comprised of Hollywood producer Jerry Bruckheimer and private equity CEO David Bonderman, to submit an application to the league for rights to an NHL hockey team starting in the 2020-21 season. This came just one day after the city agreed to a $660 million overhaul of KeyArena, the former home of the Seattle SuperSonics, by LA-based Oak View Group. Speaking of which, this renovation and acceptance by the NHL could signal a return of the NBA to Seattle as well, but let's not get too far ahead of ourselves.
What this means for the league is the possible expansion of a 32nd NHL team within the next three years. This would match the NFL in terms of team number, and would also bolster the reported growth the NHL has enjoyed. Bettman also announced last week that the NHL's salary cap will rise to between $78-82 million per team, and attributed this to the outstanding health the league is currently experiencing. No better time, then, to expand again.
This comes on the heels of the addition of the Las Vegas franchise, the Vegas Golden Knights, who have enjoyed incredible success on the ice this season with a record-setting inaugural season. Currently, Vegas sits second in its division at 19-9-2 and is off to the best start by an expansion team in the league's history.
More on-ice success in Seattle would only compound this growth, as a new market could be accessed. For its part, the Seattle media market is 14th in North America, according to Nielsen, despite having neither a pro hockey team nor a pro basketball team. All of the cities ranking ahead of Seattle have more than two professional teams. The ground is ripe for marketability in Seattle, and the NHL knows it.
What this does not mean, Bettman has made clear, is that a Seattle franchise will absolutely be accepted and that there will actually be a new team in 2020. Way to burst our bubble, Gary.
But, a couple of things tip the scales in the city's favor. First is obviously its media market's success. Second is the stadium renovation. Bettman famously stated that "there's no building" in Seattle back in March. The renovation of KeyArena clears the way for the NHL's acceptance of its application bid. Third, the groundswell of support over the years for more professional team involvement in Seattle bodes well for the upcoming season ticket drive. If it can establish a fanbase, the likelihood of a team becomes even greater.
Even so, Bettman made clear this decision is not the installment of a team; it is an agreement to accept an application from Seattle. It's a step in the right direction, especially in the current day of the NHL—just one year after Las Vegas submitted its application, the team was approved, and the Golden Knights were born. Seattle is one step closer to the same fate.
One other factor to keep in mind is that even if Seattle ends up getting a team, it may not be the NHL's 32nd franchise. Bettman made clear in his address that, if necessary, Seattle could become a destination for a relocation team rather than an expansion team. Teams like the Arizona Coyotes and Calgary Flames have had their names tossed around for possible relocation in the past year or more, and if things don't improve for one of them (or another team, perhaps), they could be moved to Seattle.
That's also assuming there are no other cities in line for application or approval, as Quebec City and Houston have both also been rumored to be contenders for an NHL team. Is it possible that the NHL could grow to 34 teams? If other teams need to relocate, chances are, it will not. But, at least two more cities could be considered for their own team, and that creates a lot of excitement.
The dream may still be a bit far off, but this is as close as the city of Seattle has come in a long time. Imagine the Metropolitans and Sonics once again suiting up in the Great Northwest? That would surely be a thing of beauty.
Reader insights
Be the first to share your insights about this piece.
Add your insights