La' MELO BALL on forthcoming
Talent Isn't Enough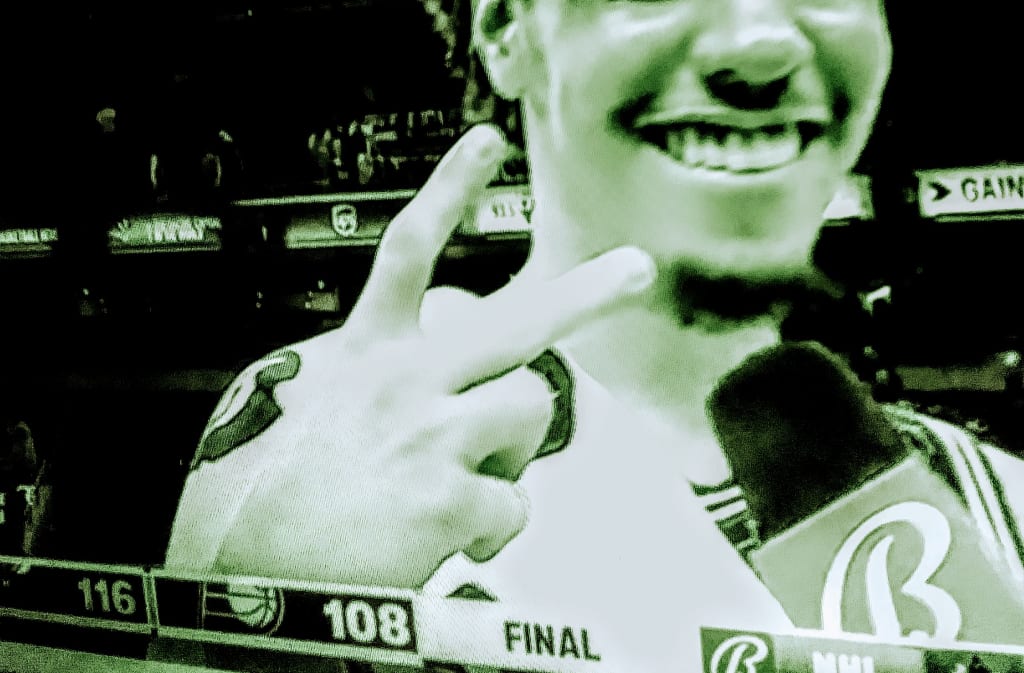 This NBA season the 3rd edition to the league from the Ball clan is no other than, Lamelo Ball. He is now settling nicely into his leadership role for the Charlotte Hornets and has slid comfortably into his own. His rookie season was an impressive statement as well, Winning the prestigious rookie of the year award for 2020 and 21, and becoming the youngest to record a triple-double at 19. The youngest, I'd even say even the most marketable member of the Ball clan is taking his sophomore campaign by storm. His promising B-Ball career and record-breaking success were already exposed. At 16, this young man was already playing pro Ball overseas. Preparation for dominance on the court was put in place before most of us could piss straight. Sky's can't be the limit, because how this young man is playing honorable mention for MVP is soon to come.
The product of family ties and dedication, the assumption that young Melo has been privileged or handed opportunities is what I conceive to be the furthest from fact. A distracting home life, older brother in the league, and already fame, have no substance in this Ballers life. Gifted to win by any means necessary, his unselfish play is natural, and Majic like. His vision combined with his talent is one reason why halfway into the season his average is 18.1 points, 7 assists, and 7 rebounds with 1 steal per game. If his stats don't get him to an ALL-STAR Game appearance, I'm sure his loyal fans will.
A commendable and notable quality the world should recognize of the swaggy Lamelo is his Passion for humanity. The once international star reportedly donated hundreds of thousands to help save and support lives in crisis. The 2020 disaster in Australia led Lamelo to support it dramatically. As well as this act of kindness, My man has helped the homeless, raised money for needing kids in Charlotte, and has funded numerous scholarships. His service in generosity for me is of high endearment.
When one ball is spoken of you really can't help but think of the others and measure their achievements. I would imagine lamelo was always shooting shots in his bigger brother's shadows. When I look at his overall performance and productivity, I see a better teammate and flat-out player. Honestly, my opinions have no validation here nor there. This is only My personal acknowledgment of one of the rising stars of the N.B.A. Celebrity and media has a way of distracting and stunting the growth of greatness. I hope this youngest Ball can keep using his influence and stardom to continue giving. Continue to be a model of what leadership requires.
At the very top of it all, I am content with what the next decade or so the league has in store. Not many athletes reach the heights to go places Melo has. Of course not to be mistaken to the great Car-MELO, the similarity does lay with star presence and undeniable talent. The N.B.A. is certainly in no lack of its product. Only the quality thereof is its concern. Or is it? If fame and glory make a man lose touch with reality I don't believe I'd be interested. a simple love of a game for some can be just the antidote for a few.
The final achievement of a pro-player season is its most valuable player award and definitely the championship. Being completely honest and subjective, that reward more than likely won't land in his lap. At least not this season. Ball was a prodigy, a childhood revolved around Basketball. I can only wonder in admiration what is demanded of him. If any young mind needed an example to follow, I would quickly recommend Lamelo Ball. I'm sure he has mentored many. I know for fact he's established a Basketball school to teach the skills necessary to evolve. As I close this article of recognition. So many of today's role models lack compassion. Not knowing that injunction with a commanding performance, Anything is possible!
basketball
About the author
Artist, Writer, Development [email protected] UN-broken Grammar. Aspiring best-selling Author. Entrepreneur, graphic designer, @PaPco Designz.
Reader insights
Be the first to share your insights about this piece.
Add your insights