LA-Bron: The Good, the Bad, and the Spitting - Part 3
Though the Lakers finished December with a winning record, the road ahead does not look too bright.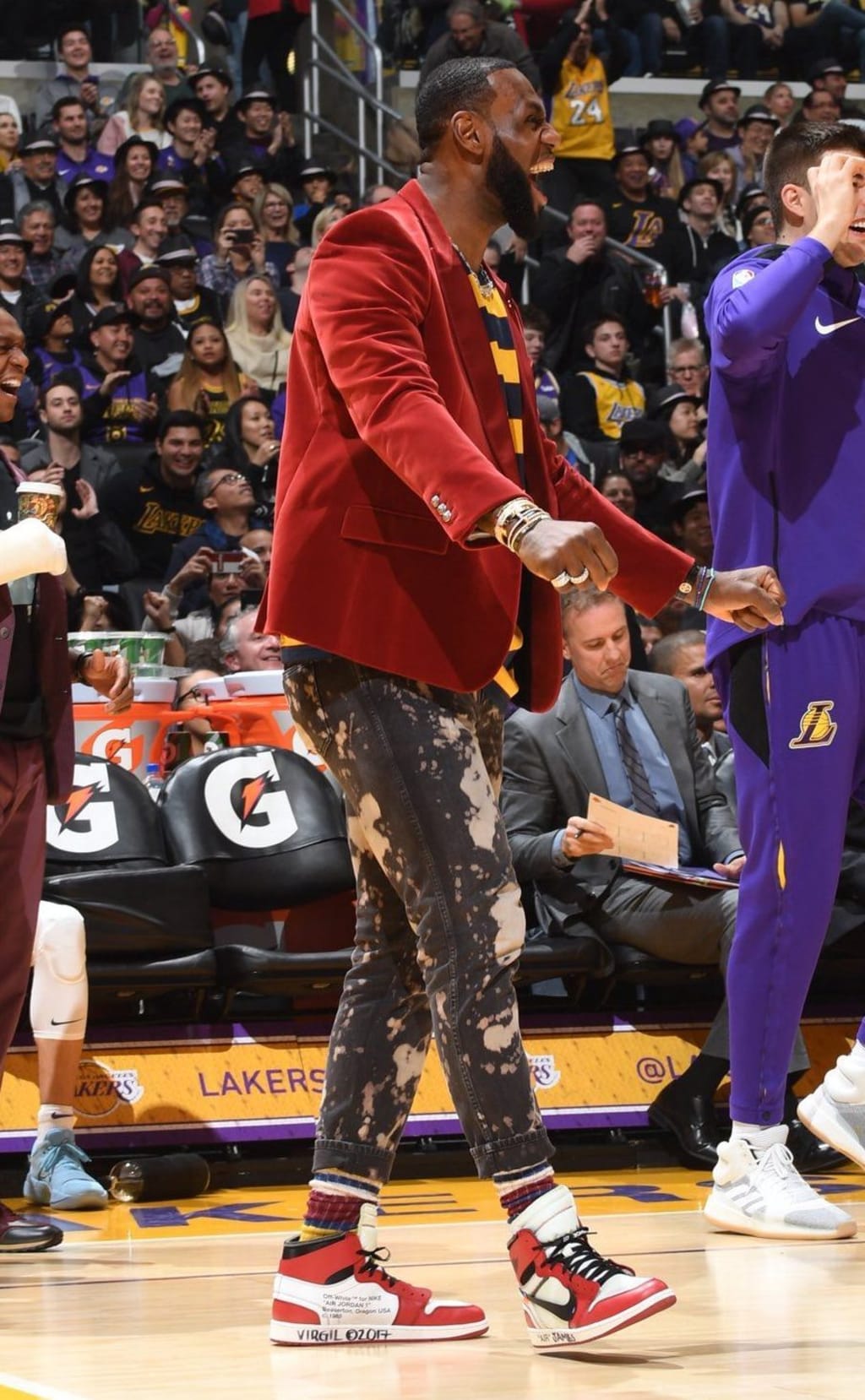 For the first time in his career, LeBron James missed playing on his birthday.
The month of December was not terribly kind to the Los Angeles Lakers. Sure, they finished with an 8-7 record, but this month will be remembered as the one which the Lakers were truly unhealthy. Well, to be honest, the team has rarely been at full strength this entire year, but that was taken to a new extreme this month. But anyways, here's my Lakers breakdown for the month of December.
The Good: Kyle Kuzma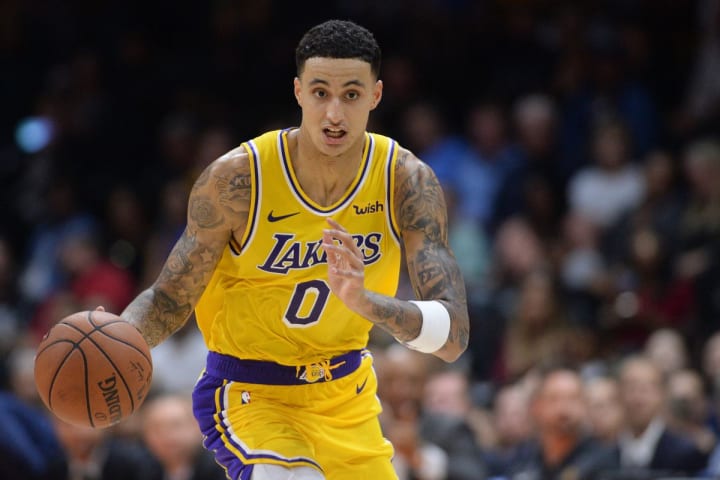 Anyone who watches basketball knows that this Lakers team is essentially on a trial run. When the best player in the world comes to town, he expects to have the best supporting cast around him possible to give him the best chance to win a title. With the lack of a definitive second option, all eyes have been on the Lakers' young core to see who can be the Robin to LeBron's Batman (at least for this season). While Magic Johnson stated this was supposed to be Brandon Ingram, it has been Kyle Kuzma who has answered the call, and in a big way too.
December Stats: 22.0 PPG, 7.0 RPG, 3.6 APG, 0.6 SPG, 0.4 BPG, 48.0 FG percent, 31.1 3PT percent, 82.4 FT percent
This was easily his best month of the season. He increased most of his counting numbers while increasing his efficiency. When watching Lakers games, the announcers often spoke of Kuz developing a more well-rounded game, and the stats show that; at least on the offensive end. While defensively there is much to be desired, he has made improvements. He needs to learn to play with his feet rather than his hands on a consistent basis as well as get stronger to handle post players, but he has held his own when switched onto guards in the pick and roll.
His amazing month included two double-doubles, a pair of 33-point games, and six consecutive games scoring 20+ points—this could've been 10 straight games had he not only scored 14 in the Lakers' blowout win over the Charlotte Hornets.
The team hopes that Kuzma can keep up this stellar play, especially with LeBron out. Speaking of which...
The Bad: Injuries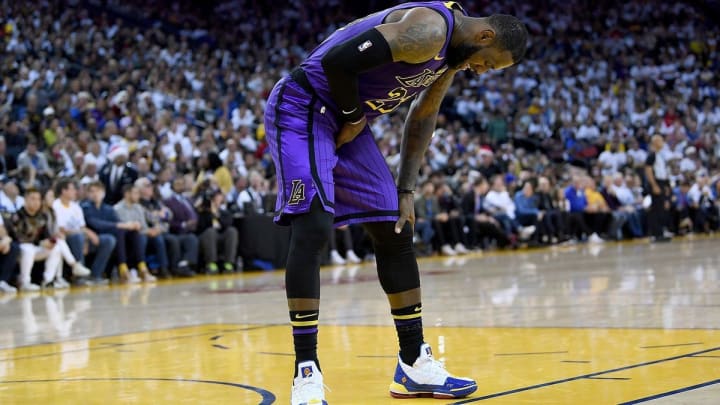 As mentioned during the intro, the Lakers' roster was decimated by injuries this month.
Rajon Rondo, who came into the month missing time with a broken hand, missed 11 games in December with that ailment. He then returned for three games and helped carry the Lakers to a blowout win over the Golden State Warriors on Christmas Day, only to mysteriously injure himself that game and miss the last three games of the month.
Brandon Ingram sprained his ankle early in the second game of the month and missed the following seven games. The Lakers went 3-4 in those games, though that has much more to do with Javale McGee falling ill and missing those last two games. In fact, McGee missed seven games of his own, and that's when the Lakers began to fall apart. The Lakers were 5-3 prior to McGee's illness; they were 2-5 without him.
And of course, the most impactful injury of them all, LeBron James strained his groin in the third quarter of the Lakers-Warriors Christmas showdown. While watching the game I assumed, "It's LeBron; he'll just walk it off during the timeout and he'll be good to go."
I was terribly mistaken. He missed the rest of the game, and thus began the murmurings: is the beginning of LeBron's decline?
I don't think so. I think he just slipped and stretched in an awkward position, heard something pop, and realizing the respect he has for his body and his future and is taking as much time as he needs to get back to 100 percent.
Only problem is that the Lakers are going to miss him dearly. In December, they were 1-2 without him. It could've been 2-1 if the team didn't choke at Sacramento, but any prolonged amount of time without James could spell trouble. The Lakers were fourth in the West on Christmas; they were the sixth seed less than a week later. An extended losing period could see the team fall out of the playoff picture entirely, which will not only dub this season as a disappointment for the Lakers, but likely prevent them from acquiring a big name free agent this summer.
The Ugly: Free Throws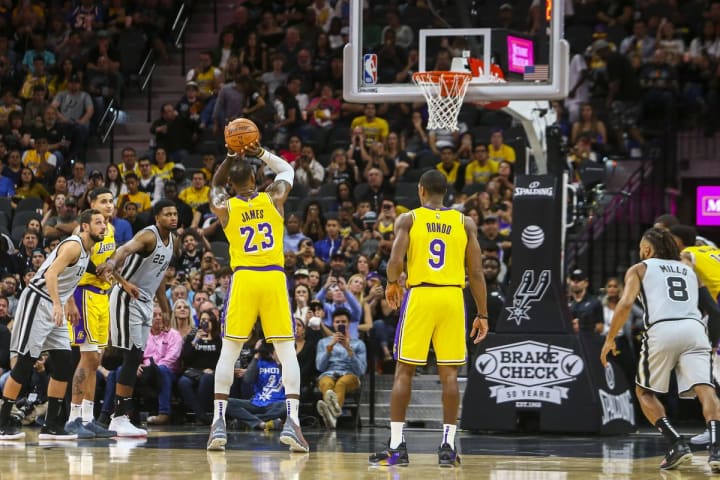 Remember in my season preview when I mentioned how the Lakers poor free throw shooting could be costly? Well, they're dead last in the league in free throw percentage at 69 percent (let's be adults about this). They currently have 12 players shooting below league average from the line, 12!
I don't even know what the team can do to improve. People like Skip Bayless have suggested practices where the team does nothing but shoot free throws, but I'm not sure how effective that will be. In high school, I shot 75-80 percent from the free throw line in practice, but in game, well, let's just say I was approaching DeAndre Jordan levels of putrid (part of that was due to the lack of in-game free throws I attempted, but I digress). Maybe the whole team needs to work with the Lethal Shooter; it seems to have worked for Kentavious Caldwell-Pope.
And that does it for this article. I was aiming to post a lot more during winter break, but wifi was very limited where I was. The next few weeks might be spotty due to me starting my job (again, any Java aficionados, HIT ME UP!), adapting to the "adulting" life, and some special announcement that you should all stay tuned for. You know how to reach me:
Snapchat: midster007
Facebook: Olamide Olatunbosun
Instagram: @mdaywiththetrey
Twitter: @mdaywiththetre1
Aight, thanks for reading, and until next time, deuces!
About the Creator
Huge NBA (more importantly LeBron) fan, love writing about things happening around the league.
Instagram: @mdaywiththetrey
Facebook: Olamide Olatunbosun
Reader insights
Be the first to share your insights about this piece.
Add your insights