Kobe Bryant's Death Was Caused by Human Error
A tribute to my older brother in heart, Kobe Bryant, the Black Mamba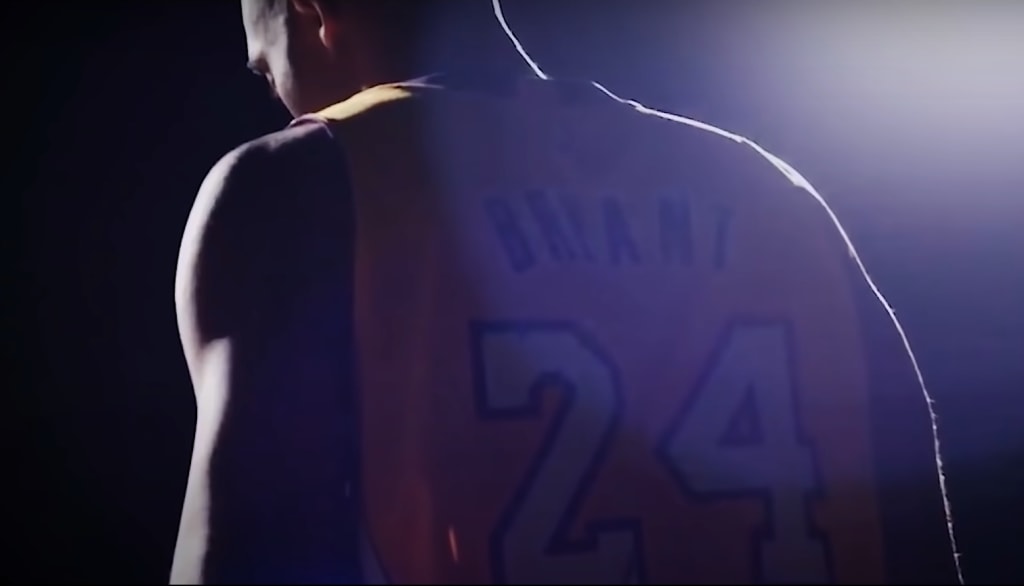 Still image from Mateusz M video | YouTube
The former LA Lakers star, Kobe Bryant, his 13-year-old daughter Gianna and six others lost their lives on a helicopter journey between John Wayne and Camarillo airports on January 26, 2020.
According to an investigation by the National Transportation Safety Board (NTSB) of the United States, the helicopter accident that killed Kobe Bryant was caused by several pilot errors.
Last Tuesday's report explains how Ara Zobayan, the pilot, ignored the intense fog and decided to go forward with the trip against safety rules' indications.
Robert Sumwal from NTSB announced that "The pilot made several mistakes, but there is no evidence that he deliberately tried to kill himself and the passengers."
The Sikorsky S-76B helicopter was flying at about 184 mph (296 kph) and descending at a rate of more than 4,000 feet (1,219 meters) per minute when it slammed into the hillside and ignited, scattering debris over an area the size of a football field. The victims died immediately. Source ABC News.
Whom the Gods Love Die Young
Herodotus proverb echoes through time, connecting past, present, and future. Now, I summon the greek historian harbinger to address the tragic fate of Kobe Bryant at age 41.
I'm connected to Kobe, the Black Mamba, in so many ways as we were born under the same stars' alignment. Kobe was just two days older than me; he was born on 23 August 1978. My birthday is on the 25th...
"I remember feeling the silence. I remember feeling the fear. I'm like, 'This could be a wrap.' And that's what the silence was. It was like, 'This could really be a wrap for you.'"  — Kobe Bryant
Kobe always stood tall in life, way above his 1,98 m. He was a good giant and such an inspiration for so many others, young and old alike. Herodotus knew how tragedy always seems to strike the ones we need the most. They are not from this place; thus, the Great Beyond is always anxious to claim their early return.
His death resonated deeply in my heart, and on that day, I felt as if I had lost a brother.
Farewell great one, We'll meet again on the stars above and the beyond!
The Gods loved Kobe a bit too much
Fernando Pessoa, the greatest Portuguese poet of modern times, quotes Herodotus while grieving his dear friend Mário de Sá-Carneiro. His words resonate in my heart as I remember Kobe Bryant, my brother-in-heart.
Whom the Gods love die young, it's a proverb of ancient wisdom. Certainly, imagination, which creates new worlds; and Art, which portrays them in works, are the amazing signs of this divine love. Gods do not grant these gifts so that we are happy, but so that we can become their peers.
Whoever loves, loves only an equal, because we make others our equals by loving them. We cannot be rivals to the Gods, because Destiny separated them, neither human nor God ascends by divine love (…). — F. Pessoa
We can find the aphorism while reading the Classics and in contemporary literature:
MENANDER Dis Exapaton — He whom the gods love dies young.
PLAUTUS Bacchides — He whom the gods favor dies young.
G. HERBERT Jacula Prudentum(1651) — Those that God loves do not live long.
BYRON Don Juan (1821) — Whom the gods' love die young' was said of yore (…).
A. PRICE Colonel Butler's Wolf (1972) — Whom the gods love die young,' the war taught us that.
We are all made of molecules and atoms. If we could look deeper inside us, we would find the same matter present in any star. That unique, inextinguishable fire connects us all to the infinite. Humanity is a galaxy made of billions of stars shining across an endless Universe.
Final thoughts
My final thoughts go to Kobe, Gianna, and all the astounding young souls we gave back to infinity during 2020.
"In perpetuum, frater, ave atque vale. (Forever and ever, brother, hail and farewell.)" ― Catullus
"The most important thing is you must put everybody on notice that you're here and you are for real. I'm not a player that is just going to come and go. I'm not a player that is going to make an All-Star team one time, two times. I'm here to be an all-time great. Once I made that commitment and said, 'I want to be one of the greatest ever', then the game became everything for me." — Kobe Bryant
________________________
Thanks for reading this article. Please feel free to come back at any time and pick up another thread from my Vocal book of content. Till next time, cheers.
-Rui
basketball
About the author
I write to find the surrogate writer in me.
Rui is a graduate of the University of Porto, teacher, and life-coach.
He is also a partner of Rock n'Heavy and the founder of ZENite.
Reader insights
Be the first to share your insights about this piece.
Add your insights