Knockouts Knockdown Returns to Impact Wrestling
For the first time in four years, the memorable all-women's pay-per-view event returns to Impact Wrestling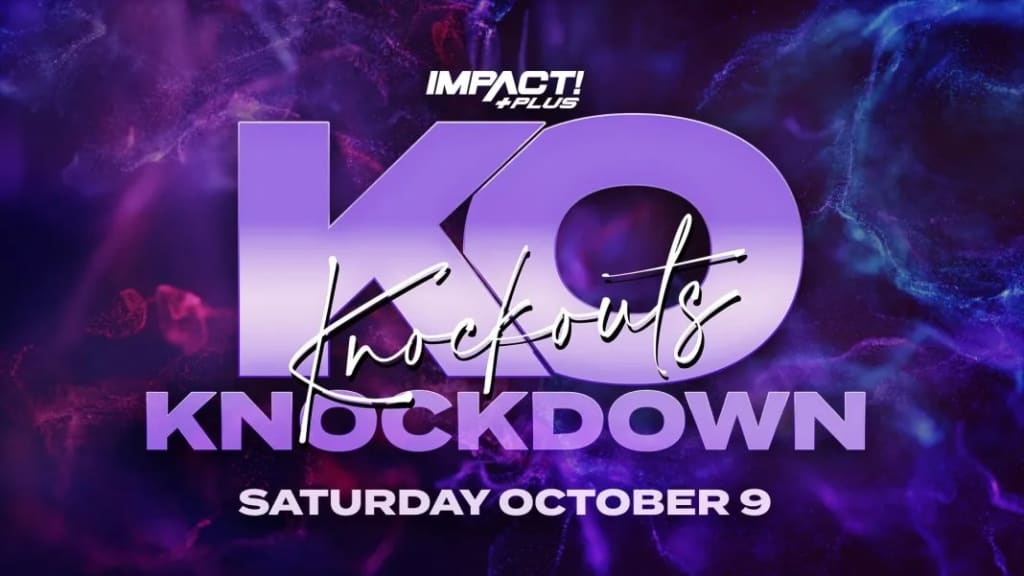 The recent wave of women's wrestling being placed in the immense and well-deserved spotlight continues with this big news from Gail Kim: Knockouts Knockdown is returning! This year has seen Ring of Honor showcase women's wrestling with their Women's Championship Tournament; we have the amazing Maria Kanellis Bennett to thank for that. This was followed by the National Wrestling Alliance's first-ever all-women's event, the fabulous EmPowerrr; we have the legendary Mickie James to thank for that as well. And now, thanks to Gail Kim, we have the return of Knockouts Knockdown--an event I have enjoyed in the past.
Knockouts Knockdown was originally part of the then-named TNA's collection of One Night Only pay-per-views, which began back in 2013. At that time, the Knockouts Division had been continuing their development, which began back in 2007, and while it had already reached high heights six years later, they were always looking to do more. Knockouts Knockdown usually featured TNA/Impact's regular Knockouts, but also included a bevy of women from the independent scene as well, which is why I loved it so, so much.
The event's format usually featured a series of singles matches, with a battle royal serving as the main event. The battle royal consisted of the winners of the earlier matches, with over the top rope elimination rules applying until it comes down to the final two women. In that regard, pinfall and submission wins the match, with the winner being crowned "Queen of the Knockouts."
On to some of my favorite matches, moments, and notable names who have appeared in each of the five previous Knockouts Knockdown events. From the first one in 2013, Serena Deeb was one of the indie names who appeared at the event, and her opponent was none other than her fellow Virginian and her best friend, Mickie James. This was the last singles match before the battle royal, but despite this, it was a friendly competition betwee the two...until Serena turned up the viciousness and became a ruthless antagonist bent on taking down Mickie. Though Serena was unsuccessful, her bout against Mickie served as the best match of that event, and is among my favorites from Knockouts Knockdown's five year history.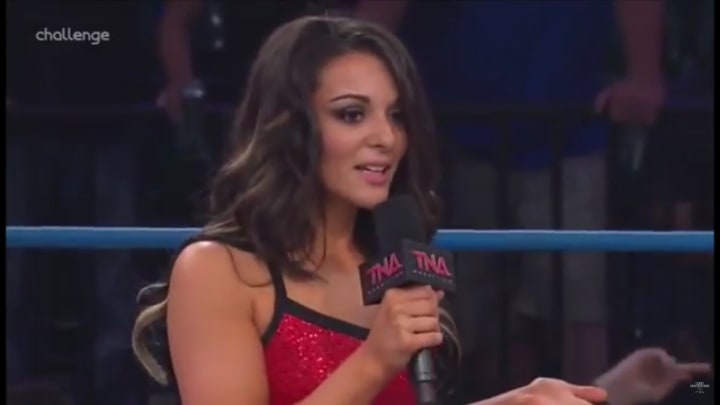 Recognize this wrestling star? You should. That is none other than Deonna Purrazzo, the current Knockouts Champion. However, this was seven years before getting to the top of the proverbial mountain. In fact, Deonna's appearance at the second Knockouts Knockdown in 2014 was one of her first matches in her career. Her opponent was then-Knockout Brooke Tessmacher, who was acting as a heel due to the fact that she was (at the time) the lone female member of the Aces & Eights faction. Deonna was portrayed as being introverted in comparison to Brooke's personality, though we would see Deonna come close to defeating Brooke on many occasions. It still amazes me when I look back at Deonna's first Knockouts Knockdown appearance in 2014, especially since she has come so far in the seven years that have passed--which included a return to Knockouts Knockdown in 2016.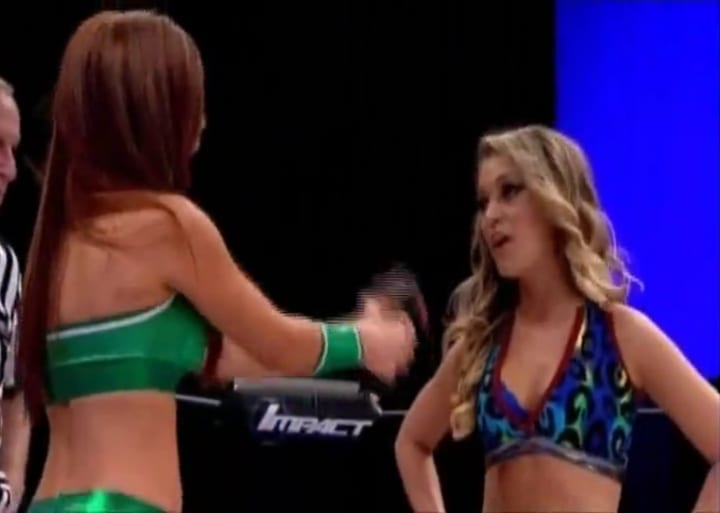 Deonna Purrazzo wasn't the only future Knockout to appear at a Knockouts Knockdown event. The third event in 2015 kicked off with Madison Rayne facing off against Alisha Edwards (who was only known as Alicia at the event). The wife of former Impact World Champion Eddie Edwards, Alisha competed in various indie promotions under names such as Lexxus and Alexxis Nevaeh, but this event marked Alisha's first appearance for Impact Wrestling. Since her loss to Madison Rayne at Knockouts Knockdown 3, Alisha returned to Impact in 2017, which saw herself and Eddie Edwards become embroiled in a feud with Eddie's former partner, Davey Richards and his then-wife Angelina Love, and she has been in Impact ever since.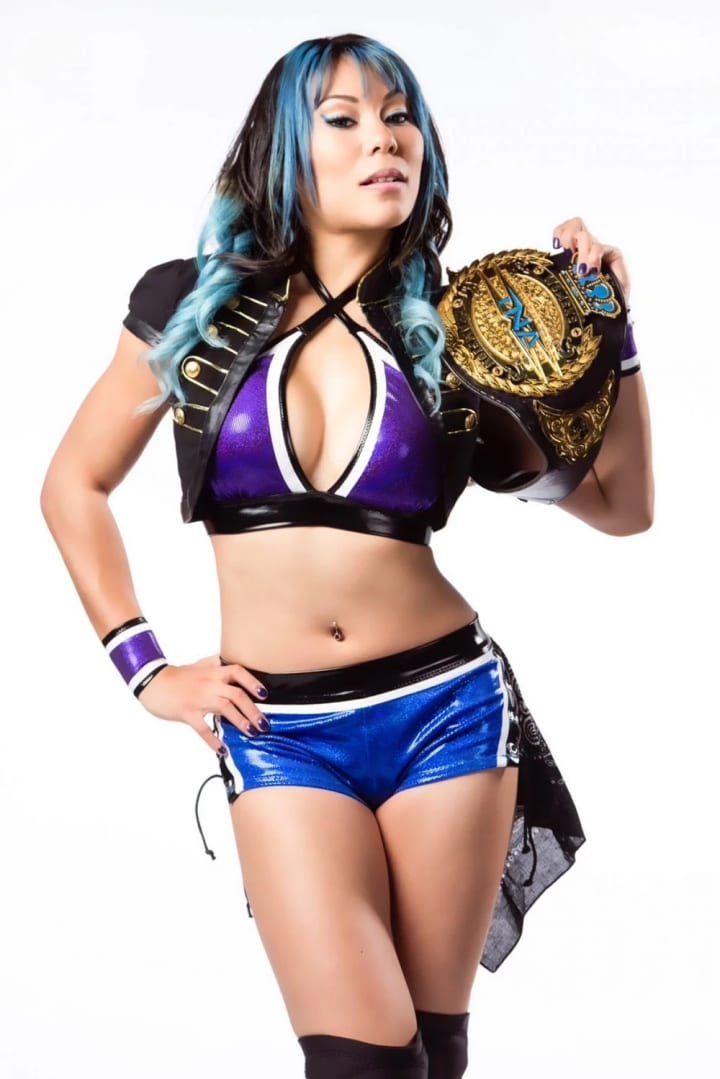 The fourth event in 2016 featured Jade, who is known by her more familiar ring name, Mia Yim. Jade had been in Impact for about a year at the time, serving as part of the sinister faction known as The Dollhouse, which was led by Taryn Terrell. Jade was a regular at Knockouts Knockdown--she had done all but the most recent event a year later. However, the 2016 event would be the biggest one for Jade. Not only did she defeat former tag team partner in Shine Wrestling (as well as a future WWE and AEW star), Leva Bates, but she went on to win the battle royal and was crowned the Queen of the Knockouts, joining Gail Kim, Madison Rayne, and Awesome Kong on that short list. It was also a year of elevation for Jade, as she went on to capture the Knockouts Championship that year.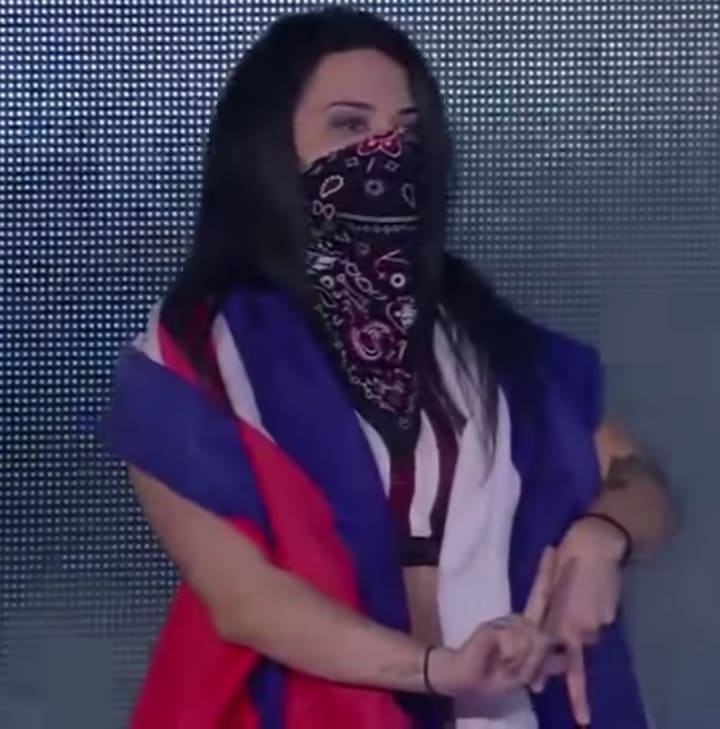 The fifth and most recent Knockouts Knockdown in 2017 featured a lot of notable names. One such name was Santana Garrett, who did the first Knockouts Knockdown and was in Impact for a year as Brittany. Another one is yet another of my favorites: Diamante. Diamante had competed as Angel Rose in other promotions, but regarding Impact, she was the lone female member of the modified Latin American Xchange (LAX) faction. At the event, Diamante defeated Amanda Rodriguez, but for this event, the winners faced off against each other in a four-on-four elimination match, with Diamante's side on the losing end. Diamante's stock is currently increasing as a member of the AEW roster, and she also participated at NWA's EmPowerrr event.
Knockouts Knockdown has placed a huge spotlight on women's wrestling, and this year's event will be no different. As announced, women such as Lady Frost, Renee Michelle, and Mercedes Martinez will participate in the event; three of my favorites in women's wrestling. Mercedes Martinez is a 20+ year vet who was recently released from WWE, Renee Michelle has competed in various promotions; including (but not limited to) WWE, AEW, and Impact, and Lady Frost has been making waves in NWA. Of course, Deonna Purrazzo will defend the Knockouts Championship at the event; the first time that the Knockouts Championship will be defended at Knockouts Knockdown.
In addition, it was announced that Knockouts Knockdown will feature a Monster's Ball Match, which will be dedicated to Shannon "Daffney" Spruill. Daffney tragically passed away at the age of 46 on September 1, and she is remembered as the original "Scream Queen"; having competed in WCW and Impact, as well as various indie promotions. In Impact, Daffney first appeared as "The Governor" before playing her familiar "Daffney" role--which included competing in the first Knockouts Monster's Ball Match against Taylor Wilde.
All I know is, this will be an amazing event overall, I just know it. I am anxious to find out what other news will develop regarding the upcoming Knockouts Knockdown event, which will take place on October 9!
If you like this story, feel free to click the heart below, and if you really love this story, feel free to leave a tip (if you want)!
fighting
Born on March 18, 1985. I am an avid fan of sports and wrestling, and I've been a fan of female villains since the age of eight. Also love movies--especially comedy and horror--and among my favorite TV shows are The Simpsons and Family Guy
Receive stories by Clyde E. Dawkins in

your feed